A system to manage your feedback and make better product decisions.
Track customer feedback. Build great software.
With Savio, Product teams can answer questions like these:
"What features do my Enterprise customers want?"
"Which customers have asked for a better Search feature?"
"How many customers have asked for better reporting?"
"What does our feature list look by when sorted by number of customer requests? What about sorted by cumulative MRR?"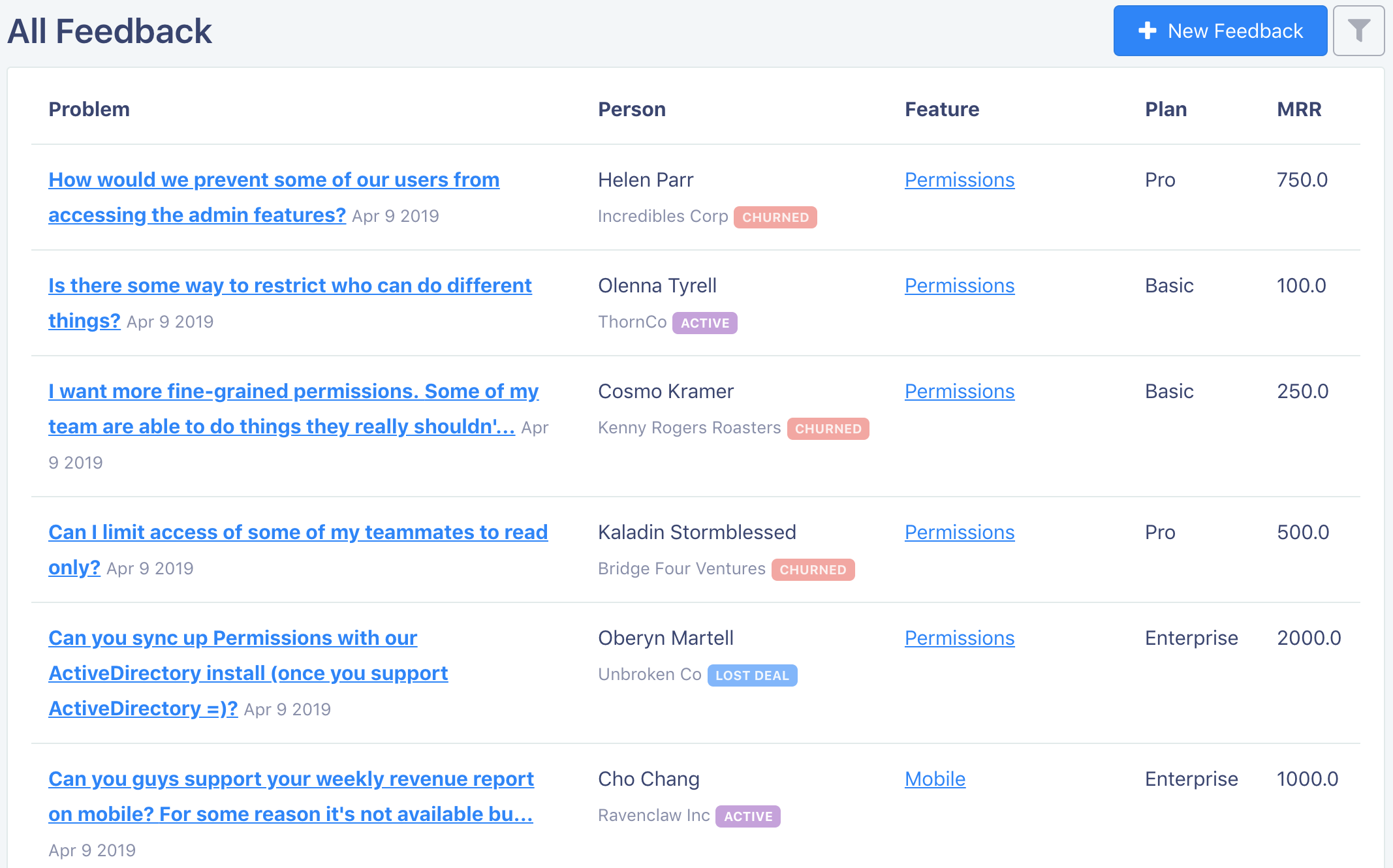 All your feedback in one place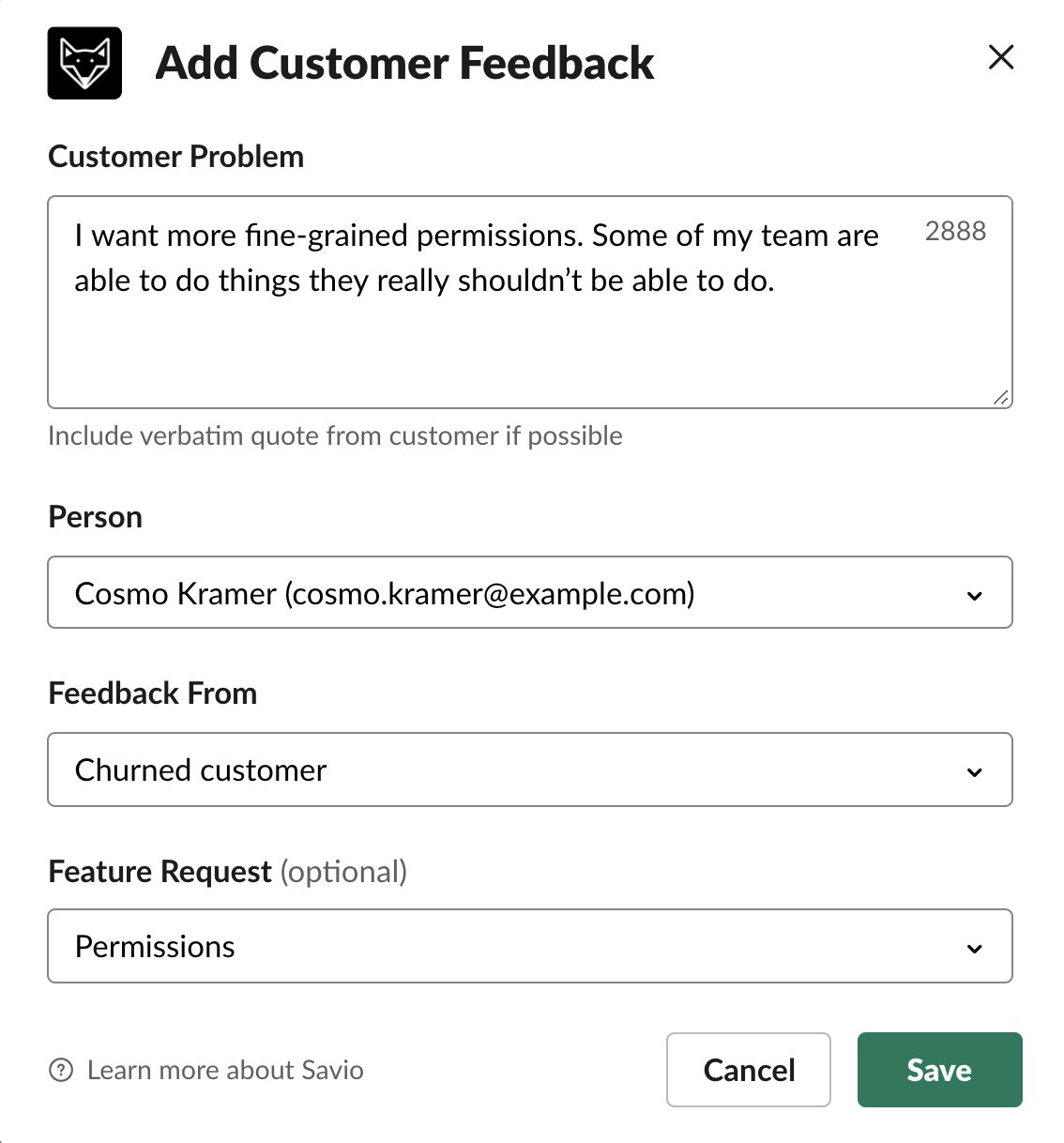 Capture feedback from Slack
Collect feedback
from anywhere
Save customer feedback to Savio:
with a Chrome Extension
sharing from Slack
sending an email to your secret Savio email address
by tagging conversations in Intercom and Zendesk (coming soon)
Focus on the right customers and feedback
Focusing on your Enterprise customers this quarter? See feature requests that they've asked for.
Just care about customers paying more than $500 / month? See the features they've requested instead.
Savio imports your customers from Intercom, Segment, or via API. Savio also imports MRR and plan to develop features for the key customer segments you're focusing on.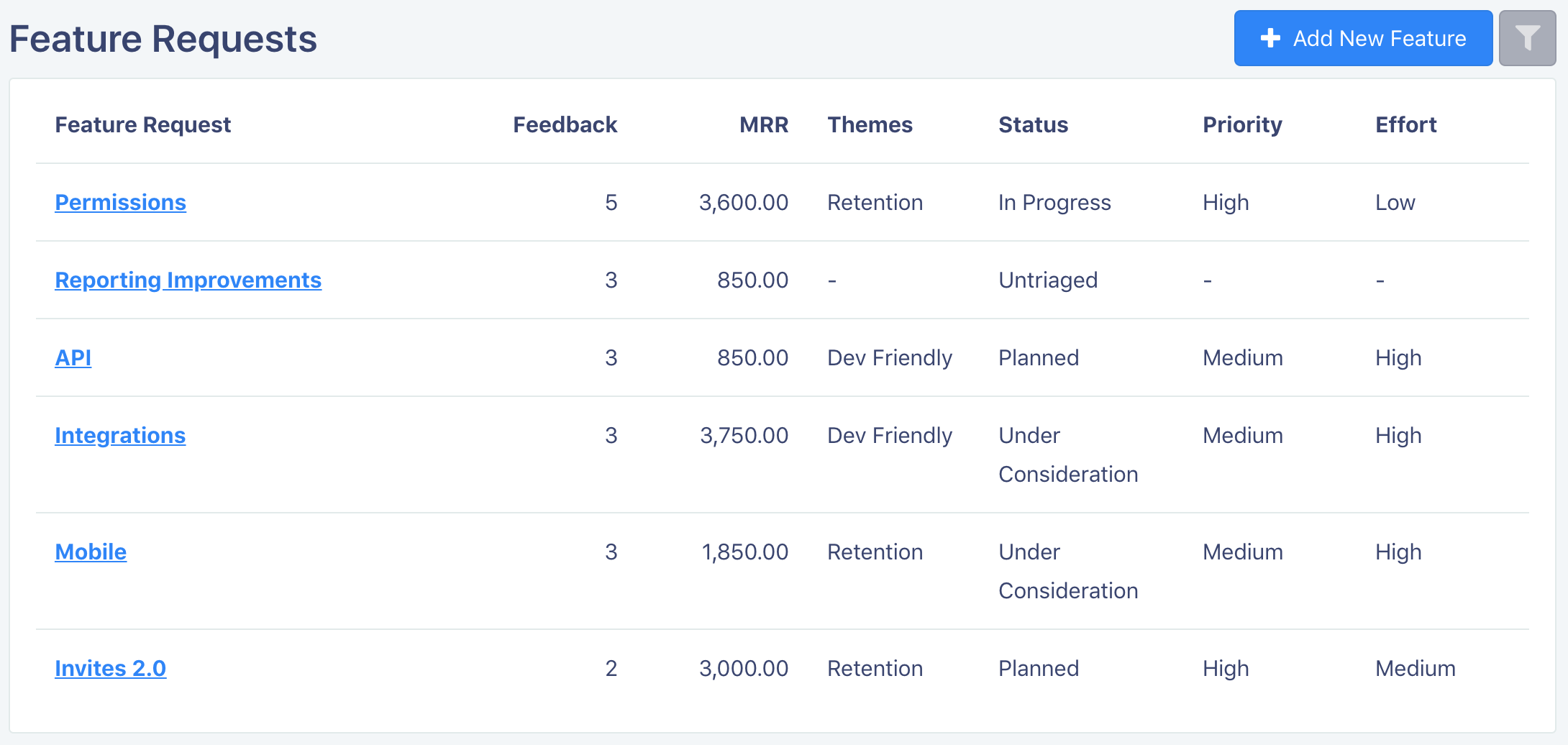 Filter your feature list by MRR, customer plan, and more
Close the loop
with your customers
Find and reach out to the right customers when:
You want to validate their problem (and your solution)
You've built a feature they requested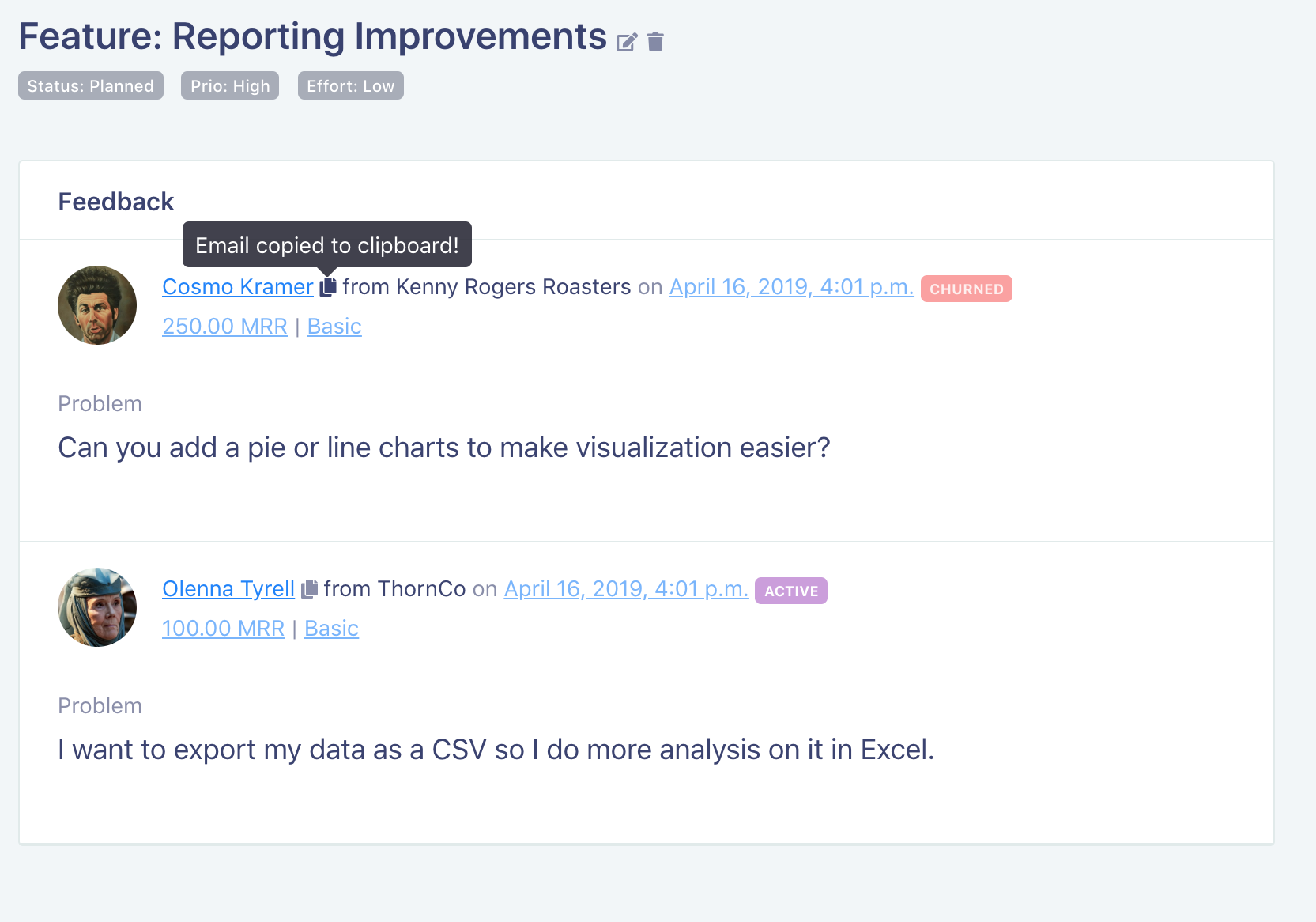 Have customer info on hand to quickly reach out