Painlessly track feature requests for your Product Team
Focus on helping your customers, not digging through spreadsheets or Trello boards.
Track feedback without leaving your support tool
Centralize customer feedback in Savio for your Product Team to review. Send feedback to Savio when you:
See how to send Savio feedback from 👇Help Scout or Intercom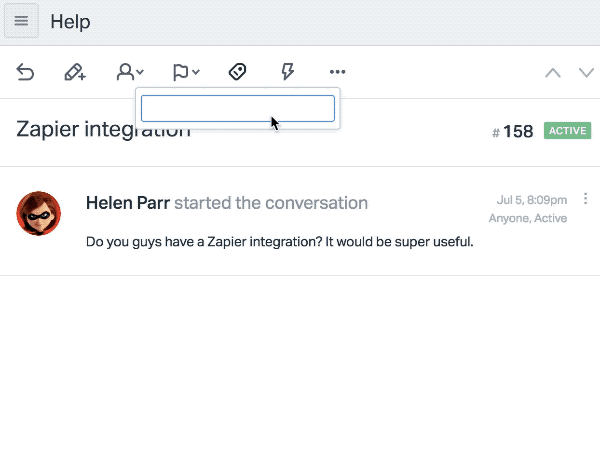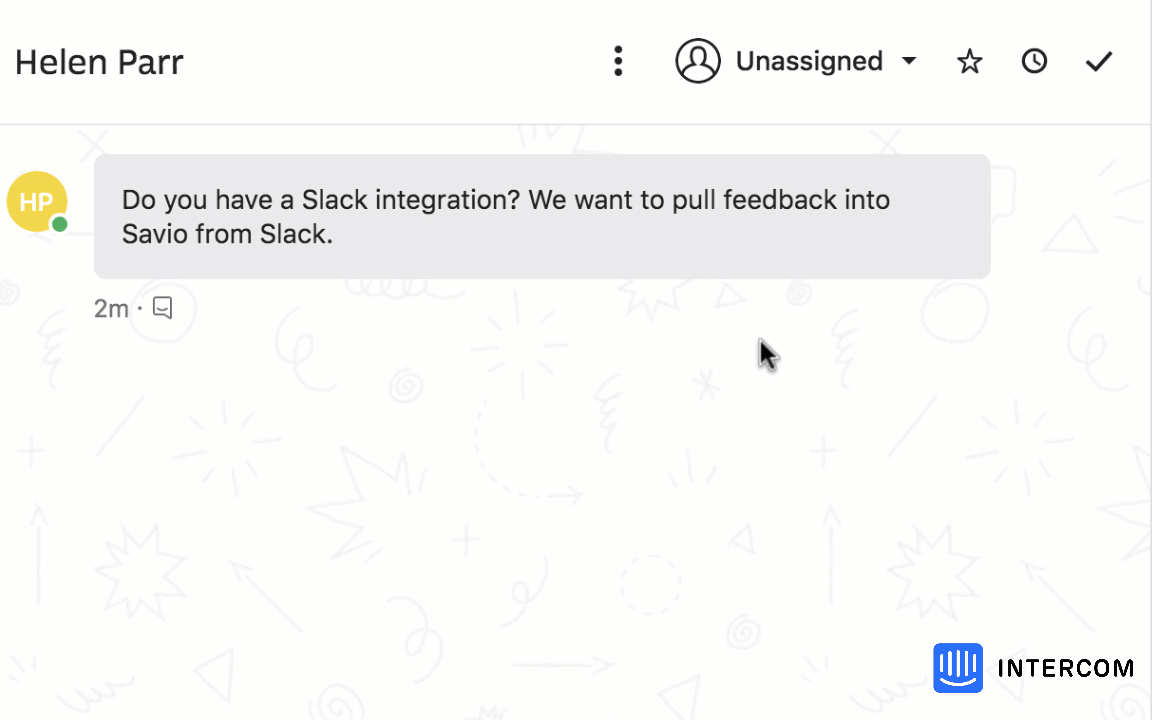 Tag a conversation to send it to Savio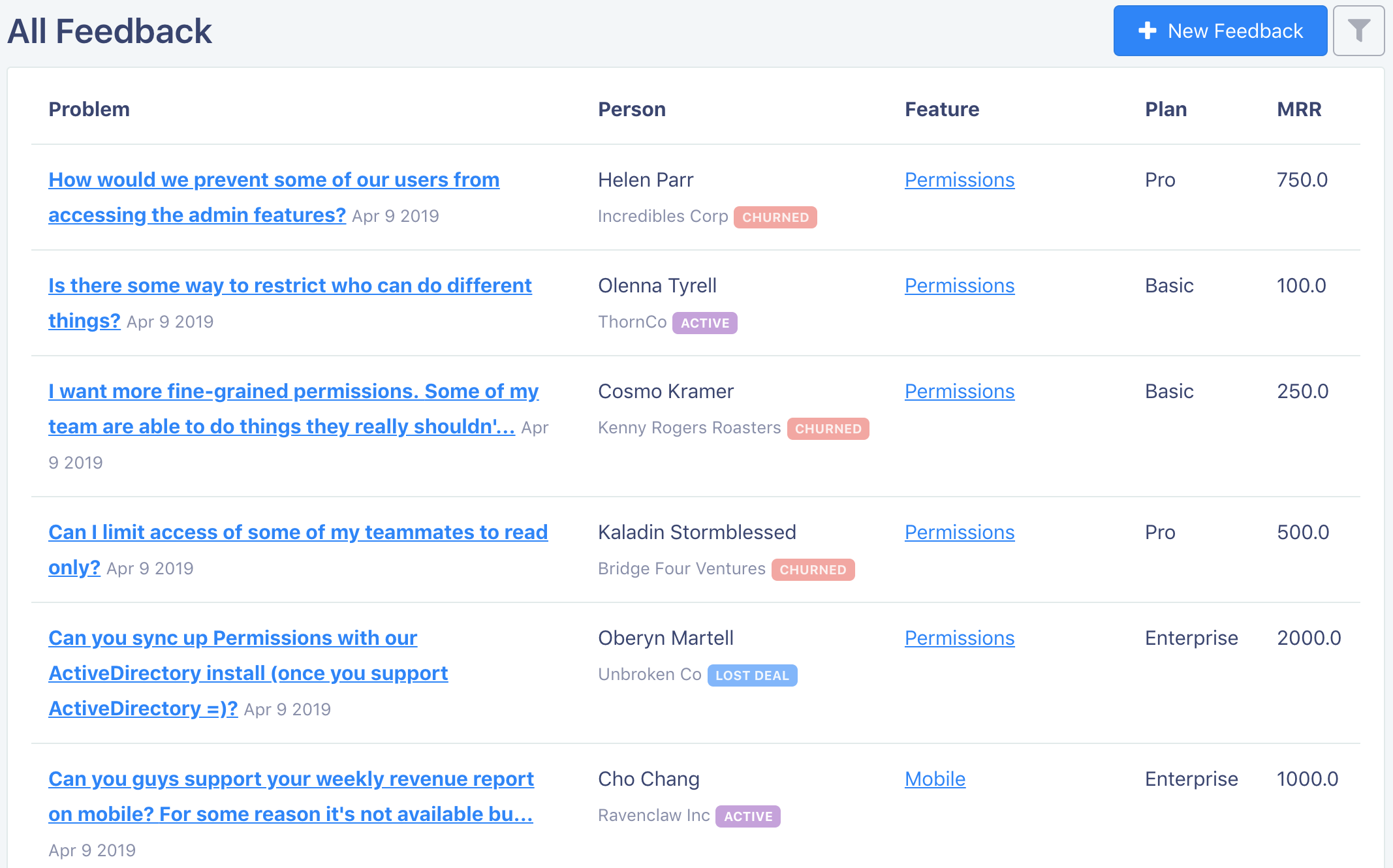 Quickly centralize your feedback
Better than Trello or a Spreadsheet
Savio is purpose-built for tracking feedback, which means:
You don't leave your support tool to track feedback
No digging through rows or cards to upvote the right feature
Feedback is automatically saved with the customer and account
See a note in your support ticket that links to tracked feedback in Savio (if it's been tracked)
No Savio account necessary for support reps if you track feedback from Help Scout or Intercom
You can quickly email all customers telling them you built their feature (coming soon)
All your feature requests in one place
With all your feature requests in one place:
Quickly see what your most popular feature requests are
Share possible solutions with your Product team
See requests sorted by cumulative customer revenue
See feature requests by person or account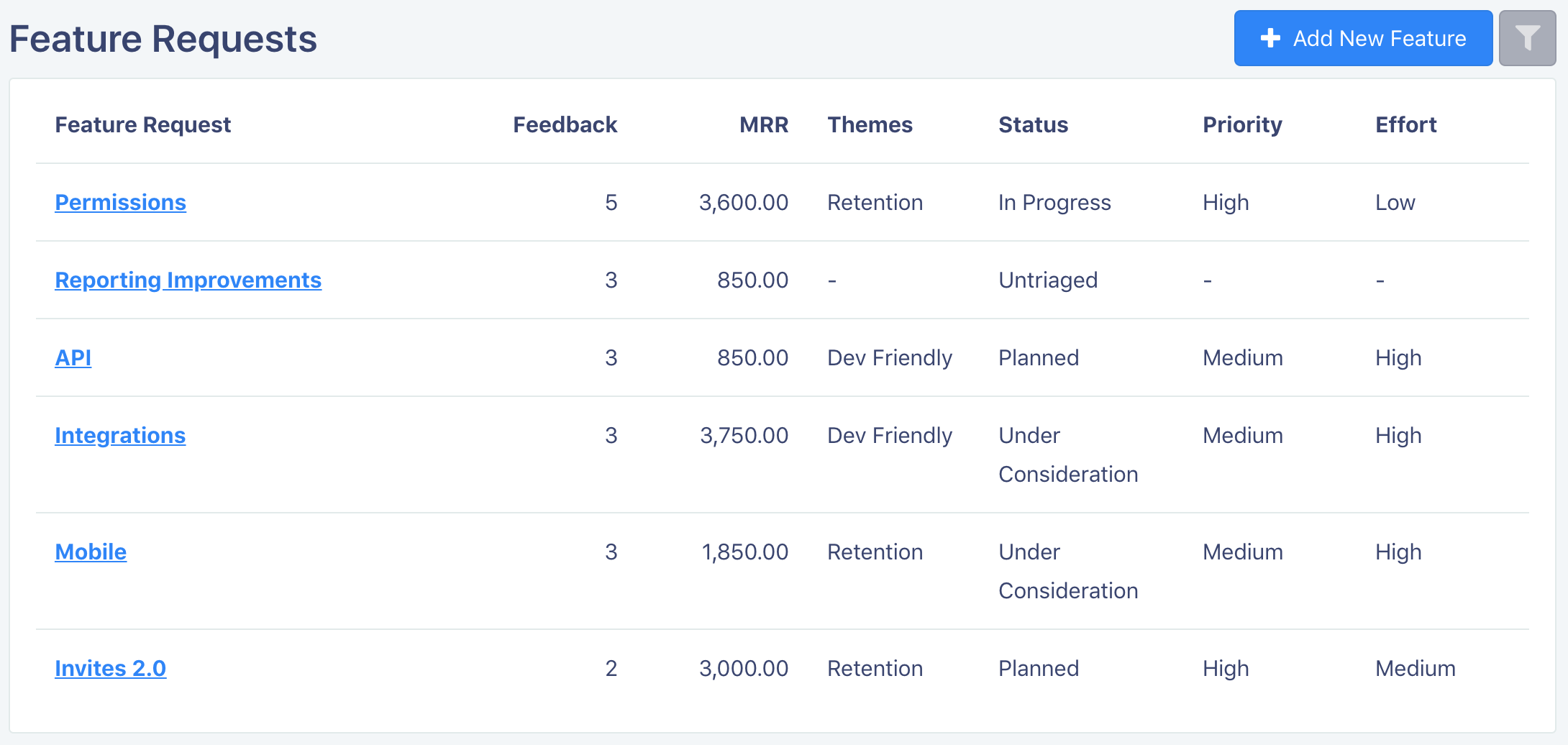 Centralize, sort, and filter your feature requests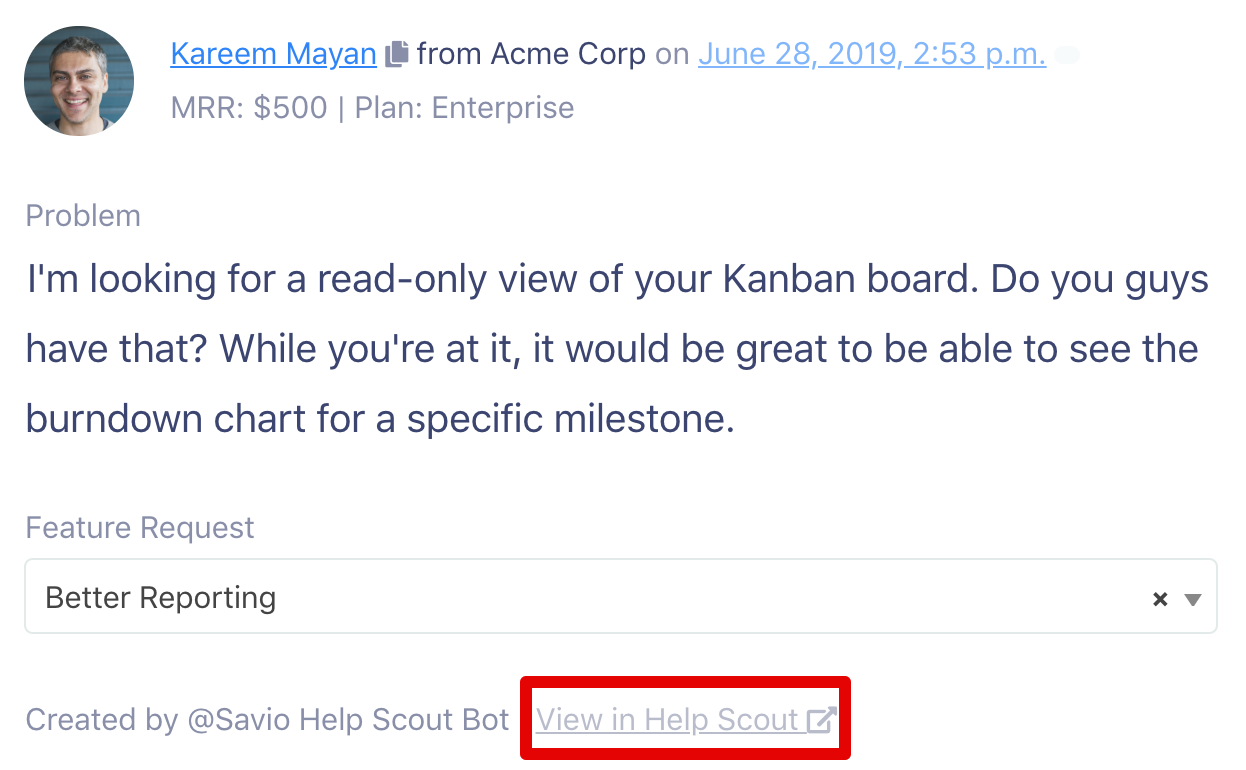 Click to the source tool to read the whole conversation
PMs can get all the context in the source conversation
In Savio, your Product Managers can click through to the source tool to read the full conversation
If your PM needs to clarify the feedback, they can either ask the customer directly, or leave you an internal note to ask the customer on their behalf
Use ALL your qualitative customer feedback. Build better software.
Use Savio to:
Answer questions like "What features do my Enterprise customers want?" or "Which customers have asked for a better Search feature?"
Close the loop with your customers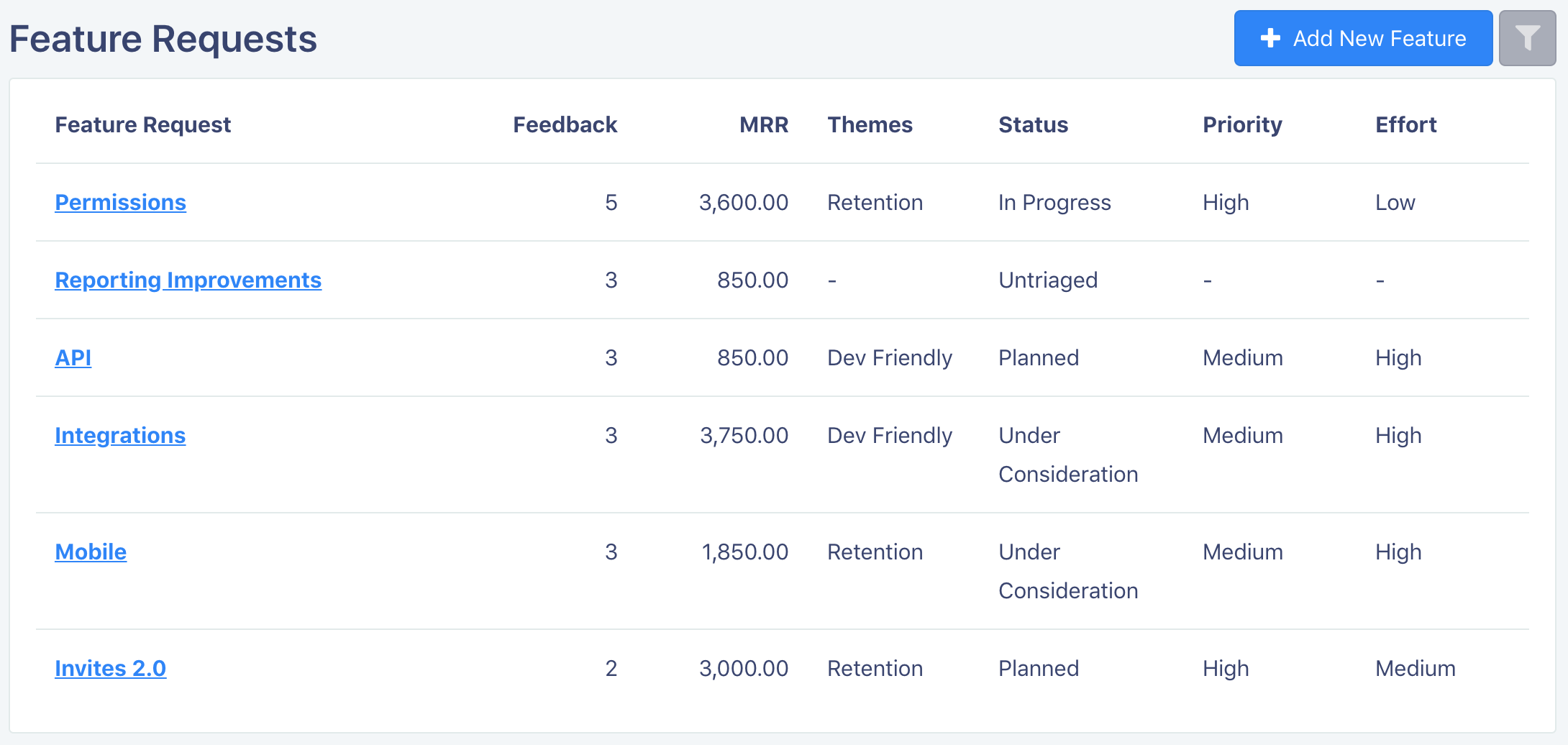 Filter your feature list by MRR, customer plan, and more
Integrates with