Centralize your feature requests today
14 day free trial. No credit card required. Cancel any time.
Enterprise
Contact
All Core Features Plus
Salesforce integration

Single Sign On

Enterprise payment terms

Dedicated account rep
Core Features
Can do...
Feature
w/o Savio account
as Submitter
as Admin

Track feature requests from Slack

Track feature requests from Intercom or Help Scout

Track feature requests via email

Track Feature Requests with Chrome Extension

Triage inbound feedback

Import customers from Segment and Intercom

Pass in User and Account attributes

View and filter all your customer feedback

View and filter all your feature requests

See all feedback for any feature request

Prioritize and plan your features

Close the loop with customers

See feature list for product marketing

Founder Customer Support
Gain visibility into your Customer Feedback
"I would absolutely recommend Savio! It has saved us hours of weekly work despite an increase in feedback volume.
It's also given more visibility into the value of our feature requests, what type of customer has given each piece of feedback, and provided our support and sales departments with a quick, seamless submission process with the Chrome extension."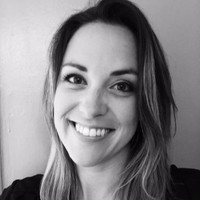 Abbey, Program Analyst, Housecall Pro
Frequently Asked Questions
What is an "Admin"? How is that different from a "Submitter"?
An "admin" is someone who logs into Savio to look at feedback and feature requests. Typically these are Voice of Customer managers, Customer experience and Success managers, product managers and executives, designers, UX researchers, and developers.
A "submitter" is someone who submits feedback via email or the Chrome Extension.
How can I add more Admins? More Submitters?
Once you've signed up you can add admins to your Savio vault. We'll handle the math for you and pro-rate additional admins.
Submitters can join by downloading the Chrome Extension and registering through there.
Do my support reps need Savio accounts to send feature requests from Intercom or Help Scout?
Nope. A Savio admin needs to track feature requests in Intercom or track feature requests in Help Scout. Once set up, your support team can send feature requests to Savio by tagging a conversation in Help Scout or Intercom. They never leave their support tool and no Savio account is necessary for them.
Is my data secure?
Absolutely. We're hosted on AWS, use HTTPS, and have been shipping software for companies like Microsoft and ESPN for 30+ years combined. You should rest assured that this ain't our first rodeo and your data is safe with Savio.
I have another question.
Drop Ryan and Kareem (Savio's founders) a line here.