Tag Feature Requests to send them to your Product team
No more spreadsheets or digging through Trello cards. Focus on answering support requests.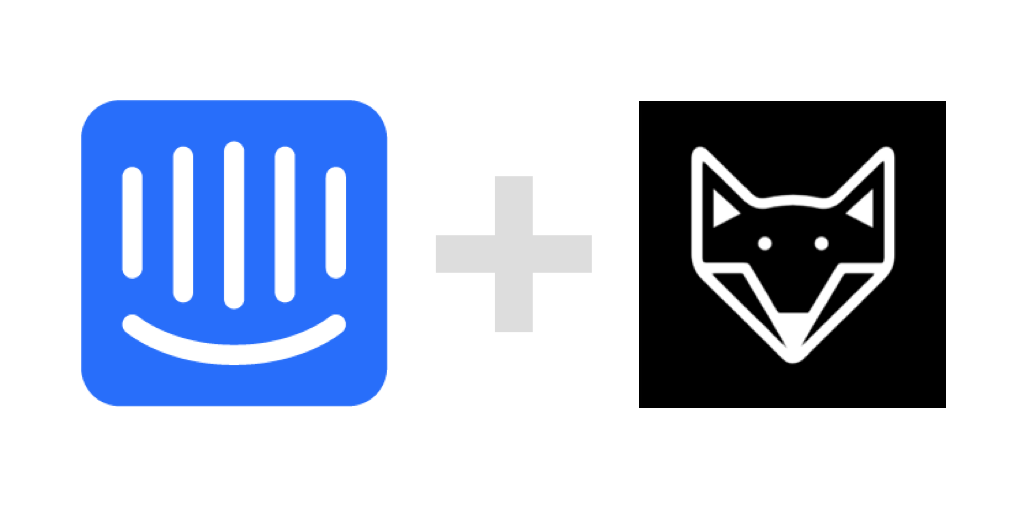 Intercom, meet Savio
Tag your conversation. Send it to Savio. Profit.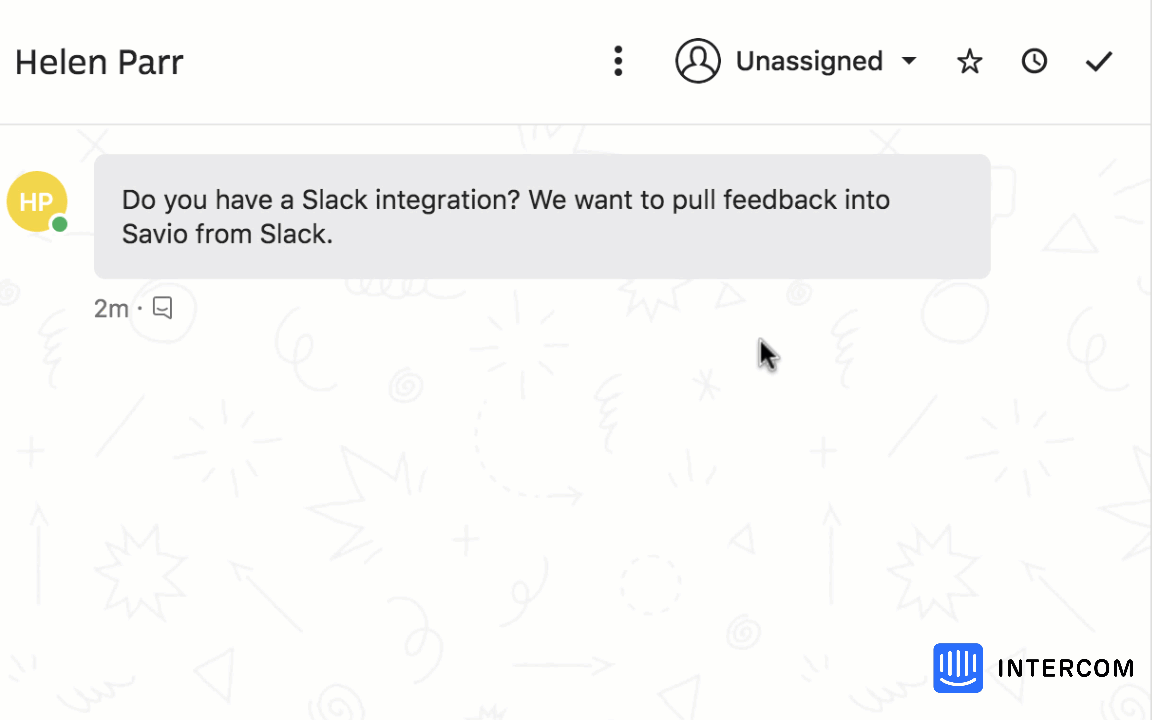 Start capturing Intercom feedback in 10 seconds
How it works:
Pick an Intercom tag that Savio will listen for
When a customer sends a feature request to Intercom, apply this tag to the conversation
Savio will pull in the conversation for your Product Managers to act on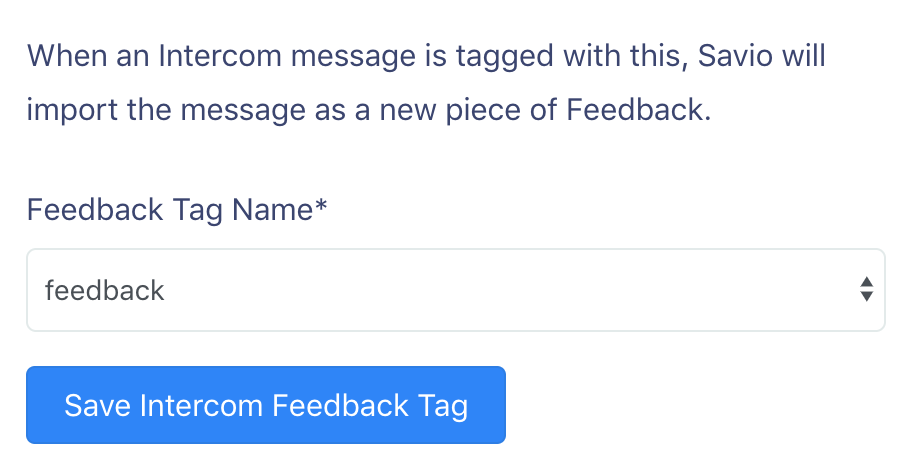 Choose the Intercom tag to import
👋 See ya, spreadsheets. Hello, supporting customers.

Add your pre-defined tag to a conversation and Savio will import it
Don't use another tool to send feature requests to Product. Here's how Savio works:
Just add your pre-defined tag to a conversation
Savio pulls it in for your Product Managers
You get back to helping your customers
You don't even need a Savio account
Ensure feature requests reach your Product Team
Savio adds a private note when you tag a conversation.
That way, you can be 100% sure your feedback arrived safely for your Product Managers to read.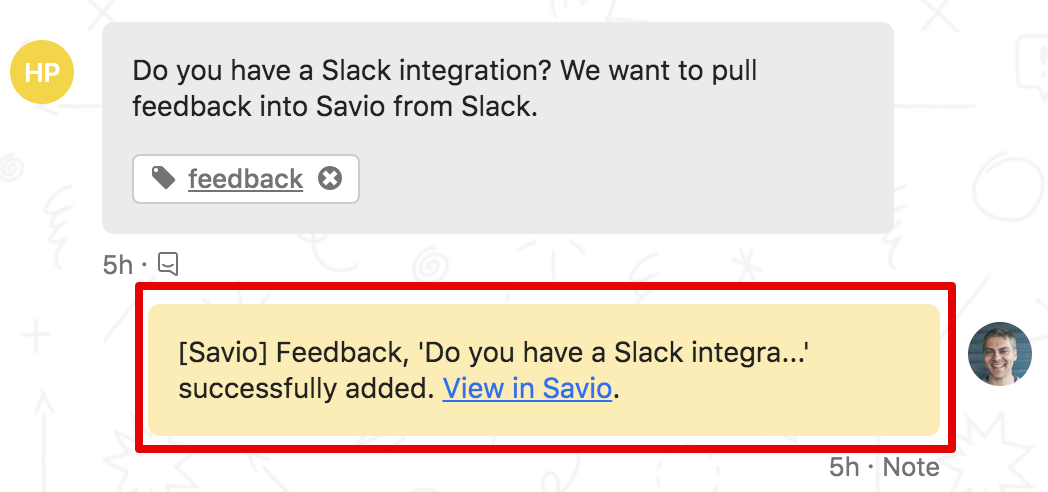 An internal note confirms Savio received the feedback
All the context for your Product Managers. Without hallway conversations.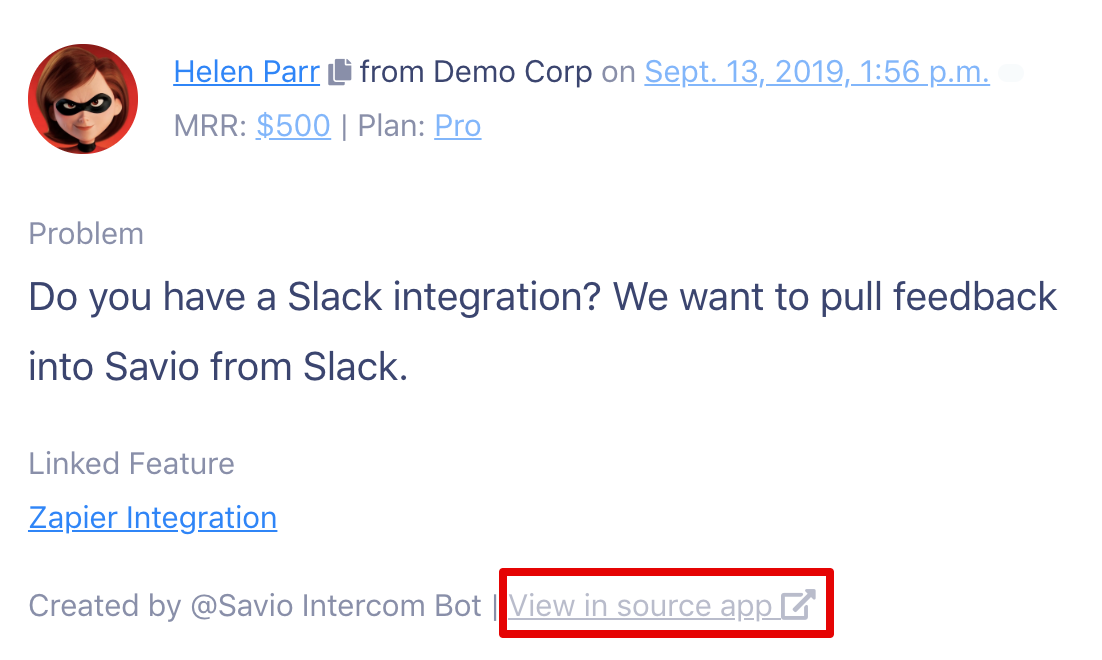 Click to Intercom to read the whole conversation
Your Product Managers can read the full Intercom conversation from Savio.
If your PM needs to clarify the feedback, they can either ask the customer directly in Intercom, or leave you an internal Intercom note to ask the customer on their behalf.
Share user requests with your Product team - backed up with data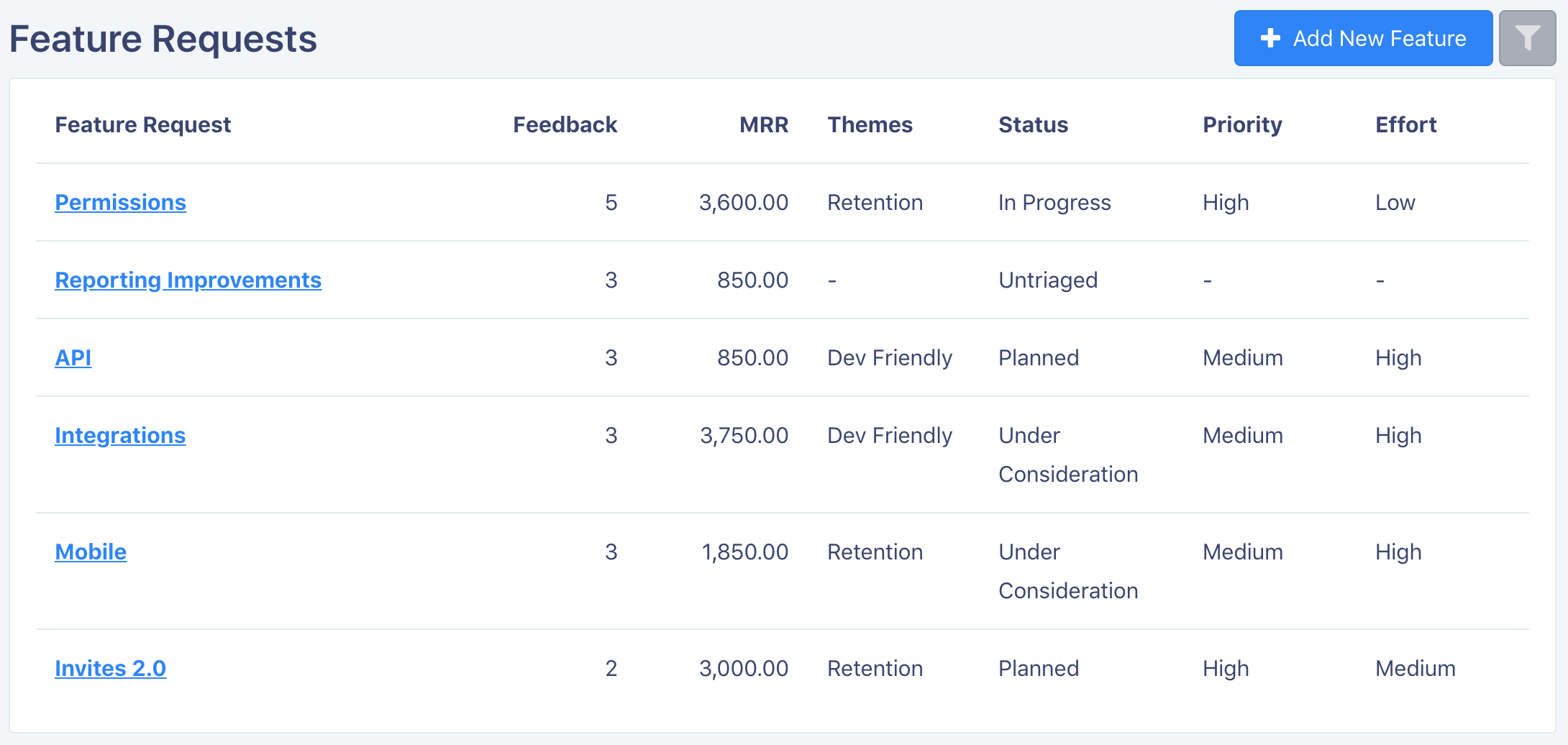 Back up customer feature requests with user verbatims and data