Running Meetings with Your Product Teams and Using Customer Feedback: Methods and Thoughts from 8 Product Leaders
Last week, we heard from product leaders on what their process is for bringing customer feedback to their product team. This week, we were interested in what this process may look like under a more formal setting – meetings.
Meetings have taken on a bit of a different look over the last year. Adaptation has been key. Still, there are things that need to be hit in these meetings, no matter how they look. We asked 5 product leaders about their process in running their product meetings.
Note: Savio helps B2B SaaS Customer Success, Product, and Sales teams organize and prioritize product feedback and feature requests. Learn more about Savio here.
---
Being a director of a company, I think there is no 'one product meeting' to rule them all. It's best to keep meetings at a minimum and for that, you need to make sure:
We run a 'gateway' monthly meeting to present the data, discuss the customer feedback, get reviews on, and sign-off roadmaps, features, or strategic decisions. I also make sure that the CEO or VP of marketing and sales are also attending the meeting along with other attendees as per agenda needs. The meeting is owned by our VP product whereas our Product Managers take slots and present their material.
To-dos:
All of our Project Manager makes sure that our decision-makers are briefed and prepared
Our agenda of the product meeting is fixed and sent around ahead enough to ensure participation
I always make sure that our monthly product meetings are short. Each session usually lasts 10 minutes.
Not to-dos:
Don't invite people that don't need to be there.
No agenda, No good preparation, PM gets a yellow card.
---
Faizan Fahim, Product Marketing Manager @ ServerGuy
Running a product meeting could be overwhelming and can run in multiple directions if not conducted properly.
The most important thing for having a successful product meeting is setting a clear agenda, and target for the meeting. The agenda must be to the point and strict; though targets could be flexible, but staying productive.
After the plan has been set up, the meeting could begin with a person giving the introduction to take everyone on the same page.
From there, one can discuss each thing one by one. After one thing is discussed properly, and everyone gives their thumbs up, the meeting can proceed to the next point.
Taking the meeting ahead point by point, keep the product meeting aligned with the agenda.
On the next step, the team leader ensures every team member has responsibilities and tasks to further the product improvement.
Sometimes, some members are reluctant to share their views or opinions. It is the manager's job to ask them.
More than usual, people come unprepared and offer irrelevant information only to be seen as a participant. Again, it is the manager's job to avoid lousy advice and suggestions.
Finally, the manager can summarise the meeting and wrap it up.
Follow Faizan Fahim: @faizandaa
---
Ravi Pratap Maddimsetty, Co-Founder and CTO @ Mobstac
We discuss customer feedback in product meetings at a fortnightly cadence. Capturing customer feedback data is critical to creating product updates that enhance the product. We use Trello and Intercom to capture feedback from our customer support and customer success teams. We annotate Trello cards with how many requests we've got, and what the likelihood of impact is. Enterprise enhancement requests are documented as well. During the fortnightly product meeting, we discuss each of these requests and prioritize execution based on available bandwidth and goals for the month. Roadmaps are planned, features are discussed, and eventually, implementation can begin.

Connect on LinkedIn: LinkedIn
---
Ray McKenzie, CEO & Founder @ StartingPoint
As an early stage startup, our product meetings are typically every two weeks. Our meetings are ran with the following structure of asking
What have we accomplished within the product in the last two weeks?: Positive progress is always a great start. This sets the tone for success. This is asked to understand our current progress and new features or functions to announce to our customers.
What is the engagement with the product and areas of focus over the past two months?: I want to know if people are using the improvements to the product over the past two months. Engagement for customers can take 30-60 days so it's always good to understand how the adoption is trending, up or down.
What are our customers asking for within the product and service and have other customers asked for the same features?: I want to know what our customers want. Not what we believe they want. This is critical to our product roadmap. Customer first.
What is the current prioritization of these features and other feature plans?: Are we pleasing our customers is an important focus for our product team. We should be building features and functionality requested by our customers. We should also continue with our roadmap to innovate and allow our product managers to create and utilize their research and business cases to build a better product.
Do you currently have any roadblocks or challenges?: This allows the team to surface any challenges with building and innovation. The team may have ideas on how to solve the challenges. Specific items may need escalation or further discussion. We are able to keep pace and move forward.
What do we plan to have accomplished over the next two weeks?: This question sets the tone for the next two weeks. Let's go out and get things done. Let's hold each other accountable. Let's communicate. Let's work with development.
Follow Ray McKenzie: @raymc209
Connect on LinkedIn: LinkedIn
---
Darya Marmaliukova, Product Manager @ ScienceSoft
The #1 thing we recommend to introduce the effectiveness of a product review meeting is to structure your meeting planning and preparation. This should include:
gathering, aggregating and analyzing the customer feedback from different channels;
prioritizing the customer feedback and deciding on the ideas to discuss in accordance with which success parameters are the most important for your company, e.g., achieving a specific revenue target, increasing the number of users, maintaining your current market position;
sharing the shortlisted points with the meeting participants in advance.
Notice that it's important to distinguish useful customer feedback and problems that are caused by not enough customer training, customers unaware of everything your product offers and its recent upgrades, etc.
In addition, it's good to hold the meetings regularly to make sure the feedback is collected and acted upon in a timely manner and the team is kept informed of the latest developments in the direction.
---
From the above, here are a few main points:
Have a clear agenda or structure. Keeping to a structure allows for the meeting to flow smoothly, and makes sure you don't forget key points.

Look at what your feedback system is giving you. If you've designed a feedback system that allows you to track, prioritize, and close the loop efficiently and effectively, this should be easy.

In what is becoming a very common thread, communicate. Creating and maintaining an open dialogue is key for success.
Last Updated: 2022-12-15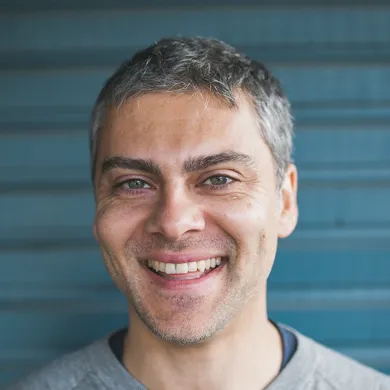 Kareem Mayan
Kareem is a co-founder at Savio. He's been prioritizing customer feedback professionally since 2001. He likes tea and tea snacks, and dislikes refraining from eating lots of tea snacks.
A Product Management Platform
for Customer-Obsessed Teams
SaaS teams use Savio to centralize customer feedback
and create evidence-based roadmaps