The Process of Feedback Collection: Methods and Thoughts From 11 Customer Experience Leaders
We've written about the importance of having a feedback system that works. Ideally, you have a system that:
Connects to all customer-facing teams

Is easy to use for all your teams

Allows for clarification and deeper investigation with customers

Adequately segments feedback by customer attributes that matter to you
While having a good system is a necessary foundation to have, humans are still required to make it function as seamlessly as possible. We were interested in the process that others have when it comes to accepting and triaging customer feedback, so we talked to 11 customer experience leaders about what they do.
Note: Savio helps B2B SaaS Customer Success, Product, and Sales teams organize and prioritize product feedback and feature requests. Learn more about Savio here.
---
Chris Nutbeen, Founder and CEO @ Nuttifox
Being a founder of a company, collecting feedback and surveys from my co-workers and clients has become a true challenge for me! But with the use of WhatsApp, I have started gathering feedback from my clients in an easier and effortless way! Rather than calling the clients and asking for feedback, I prefer to generate questions for my group that will deliver answers that are important to your business. This is marketing research at its best, and it is free.

Connect on LinkedIn: LinkedIn
---
Lilia Gorbachik, Service Product Manager @ Intermedia
I think the Product Management team is in charge of feedback. The PM team makes sure they collect the feedback from different sources, analyze, prioritize it. At the same time, the PM team needs to collaborate with different teams to make sure the feedback will be collected. The support team collects the feedback during their calls and needs to know where to record the feedback. The sales team has valuable information on why businesses buy or chose to buy from competitors and record their feedback. The onboarding team has their part of the feedback regarding pain points, expectations, etc.
And of course, the customers need to have a place to leave feedback. I don't think that a raw file will be useful for other teams outside the PM group, because it is typically huge and hard to analyze. But the summary with the insights and data visualization from the product team needs to be available for every team because everybody can bring value to the product.

Connect on LinkedIn: LinkedIn
---
Growth, product and UX teams should all run separate user feedback collection processes for individual goals and then share all data and insights between each other. They should also approve the way how customer support team do that
Triaging of that data should be automated as much as possible. You need to track the stage of the funnel of a particular user (bounced from the landing, returning user, repeat buyer, etc) and types of feedback (is that about product, service, website. etc). It's possible with events tracking in product or on the website and with a short quiz before submitting the feedback. That feedback should be sent to personal emails of the CEO and all product, growth, UX managers, and specialists
If it's done right, then even CEOs could personally read the feedback. One of our client's CEO has 8 million active users and he not only read all incoming feedback himself but also responded to some users. Another approach is to have a separate CRO/UX researcher whose only responsibility is to read, categorize and summarise user's feedback.
---
Jay Gaines, SVP, Marketing @ Tesorio
In my experience, it is a combination of teams:
Customer success - They tend to be closest to customers starting with the onboarding process and through the customer lifecycle, so they have the best insight on the overall customer experience across lifecycle stages. I often say that customer success is the canary in the coalmine at SaaS companies. This means that if your CS team is complaining a lot it typically means that customers aren't happy as they are the natural internal voice of the customer. The key is to ensure that CS people have a clear way to document, share, and escalate feedback. CS gathers feedback primarily through day-to-day interactions, occasional surveys, and Net promoter score studies.
Marketing - marketing is a consumer of feedback gathered by customer success, but will also gather their own from time to time. They are usually focused on gathering feedback on customer value perceptions through both the buying process and customer lifecycle. Good B2B marketing uses this information to improve buyer personas, messaging, and positioning. Marketing often gathers their information through customer surveys, interviews, and focus groups.
Product management - much like marketing, product management is a consumer of feedback gathered by customer success. They also will gather additional feedback via surveys and interviews that is specifically focused on customers' experiences and value perceptions around product features, functionality, and future needs. Good product managers should be building and using user personas (which are different from the buyer personas built and used by marketing).
Two big caveats to what I just said:
In very early-stage SaaS companies where the customer success team isn't fully established and marketing and product management are very small, it is often sales that gathers the majority of customer feedback because they are playing the role of sales and CS.

Marketing should have broad oversight of customer feedback gathering that takes the form of surveys, studies, and interviews. This is simply because they are best positioned to manage how frequently customers are being asked for feedback (touch frequency) to ensure customers are not being overwhelmed by requests.

Connect on LinkedIn: LinkedIn
---
Élodie Mouillet and Renée-Jeanne Ruel, Product Manager and Product Marketing Specialist @ DashThis
Our Product Manager is in charge of gathering and regrouping all of our customer's feedback and requests, so she can have a better idea of what our customers need, but also how many of our customers are requesting the same changes, or have the same needs. Our Product Marketing Specialist and Product Manager analyze that feedback to define the need behind each request, how to solve the problem/add value and the confidence we have that this project would improve our product's value, and be beneficial for our users.
Our Product Manager and Product Marketing Specialist are the ones managing the feedback because they are the ones deciding what our next priorities will be. By taking the pulse of what our users need, they can already have a great sense of direction, trends, and can set our priorities straight. Since we are product-led we wanted to centralize all bugs and customer requests to have a 360 view of how we can improve our product value and answer our customers' needs.
The idea is to have all the options on the table to make sure we prioritize the right initiatives and projects that will directly bring value to our customers. Whether it is a small improvement, a bug, or a brand-new feature, centralizing the information helps us get a complete understanding of the customer experience.
We use Hubspot as a CRM to assign requests and feedback to the right customer, be able to use this information later in our decisions, and communicate to those customers when the feature has been released. We also use a dedicated Slack channel so that the customer success team can share customer feedback, as well as ideas or concerns, and everyone in the company has the opportunity to interact and brainstorm solutions based on this feedback.
---
David Ciccarelli, CEO @ Voices
Depending on the size of your company, this responsibility begins with the product department, specifically the VP, Product and as the team expands, a Manager of User Experience Research (UXR) is tasked with gathering product feedback and relaying it to the product manager for consideration, evaluation and ultimately a decision on how best to proceed.
The product leader should be setting up the right systems to gather customer feedback. This could be an email such as feedback@yourdomain.com that routes to a Slack Channel, a Google Form that populates a spreadsheet or a widget that lives on your website and invites customers to give feedback in the moment. Each of these channels are effective in their own way. Once set-up, it's the product leader's responsibility to inform the organization and work with marketing to send out email messages from time-to-time inviting feedback.
At Voices, we use three channels (email, online form and website widget) that all get routed into a Slack channel. The Slack channel is visible to anyone in our company, however it's the responsibility of the product managers to read each item and triage the feedback. Even if one product manager reads the feedback first and discusses a feature not in their portfolio, they can tag the appropriate product manager and hand off the discussion.
The reason product managers triage feedback is because they have the best handle on all the features and functionality in their area of responsibility, something we call their product portfolio. If the feedback has been provided before, they'll know if the idea of improvement has been added to the product backlog or already on the official product roadmap. Finally, sometimes the feedback discusses a bug that is actually by design and therefore may need to be re-imagined. In short, the product manager is the all-knowing person for the product roadmap.
Follow David Ciccarelli: @davidciccarelli
Connect on LinkedIn: LinkedIn
---
When it comes to B2B, the responsibility lives with the account manager and is triggered via automations within our CRM. We have recurring tasks that get assigned to the AM with the goal of them reaching out to their accounts regularly (monthly at the beginning and then quarterly as the relationship ages) to solicit feedback, ask for input on product developments, and to check in on how their goals are coming.
All feedback is stored in a CRM database so that it's (1) tied to the account and (2) accessible as individual data points to our marketing team.
Because the feedback is collected continuously based on when the client joined, we have a pretty steady pipeline of comments to pull from.

Connect on LinkedIn: LinkedIn
---
During our service, we have constant interaction with our clients so the relationship is established early. Due to this relationship, we are comfortable requesting feedback from our clients.
We have two ways of gathering feedback.
Direct request - Once a service is complete, the agent handling the service, asks the client to give them a report card. The agent's grade is posted on Google as well as our FB page. Good or bad, the report card provides transparency about us and our services. This also gives us an opportunity to publicly express our appreciation to our clients for using our service.
CRM software - If the service is project based, it is started and tracked through our CRM software. At the project's completion, the software automatically sends the client a customer satisfaction survey. If the client does not complete the survey within a certain time span, they are sent a reminder. These surveys are not public and are maintained within the system, so we contact the client to request to add their survey to our FB page.
It is important to gather the customer's feedback because it can be used to make improvements to gaps in service or maintain the current strategies. It is a win for the company as well as future customers.
Follow Keyne Smith: @LlcTacit
Connect on LinkedIn: LinkedIn
---
Mikkel Andreassen, CEM @ Dixa
I've been at the helm of our CX team since we started up as a company, including the triage process. Our software uses AI to greatly facilitate the triaging effort, as Dixa includes omnichannel support as well. So I would say that our platform runs the point so to speak, and I would be the coach in this scenario creating a strategy based on tangible results.
Once customer feedback travels through the AI and is dispatched to human employees, I make strategic adjustments based on each customer's history and engagement with our company. The crucial thing is to always add a human touch to every customer interaction when possible since the AI is there to help us do a better job and not to replace it.
Follow Mikkel Andreassen: @MikkelVes
Connect on LinkedIn: LinkedIn
---
Chris Bolz, CEO & Head of Customer Experience @ Coara
In our case, it's the CEO & Head of Customer Experience (me), since it gives the direct, unfiltered perspective of what the customers are saying and shows the real-time overhead view of the different issues that they are facing.
For triaging, usually, the lead is taken by the customer service & experience team. At the same time, we try to involve every person that joins our team in customer conversations and encourage them a lot, especially when they're in the onboarding phase. Having people try their hand at answering customer support tickets, sales requests gives a better understanding of the customer and product. This is major in my experience to build growth that stems from various departments.

Connect on LinkedIn: LinkedIn
---
Jackie Tarlow, Senior Manager of Client Experience and Operations @ ReviewInc
We recognize that the best way to create a product that our clients will want to use is by listening to them. At ReviewInc, there is no one person that triages because being receptive to feedback is simply part of the company culture. We are proud to say that all our newest features and enhancements come from the feedback we hear from current and potential clients. For current clients, our Client Engagement team is the first in line for collecting the information from all our different touch points. We get lots of great feedback during the onboarding process as well as after the client has some experience using the product. Our Sales Team gets lots of useful feedback while listening to potential client's needs. The Client Engagement and leadership team are responsible for services, so they assess priorities. We use our CRM's ticketing feature to collect all the ideas that come from the feedback. When the Development Team meets to plan their roadmap, they go through all of the requests and assess what is actionable and create timelines. Once we've released the request we reach out to the client directly as well as create a newsletter and webinars to highlight new features and updates.

Connect on LinkedIn: LinkedIn
---
Highlighted teams that are important to our PM/CX leaders:
Customer Experience: This team is a pretty self-explanatory one – they are customer-facing and have many interactions.
Product Management: In general, this team is key in decision-making, so getting exposure to feedback early in the process can be very helpful.
Sales: Another customer-facing team, this team brings a different perspective than the customer experience team.
At the end of the day, collaboration is necessary between teams in order to build the best version of your product.
Last Updated: 2022-12-15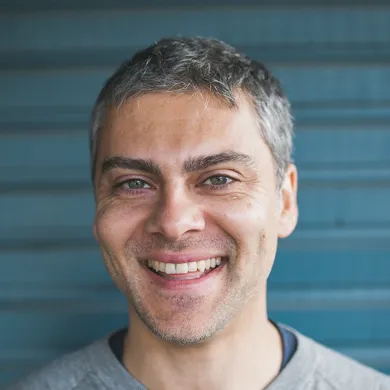 Kareem Mayan
Kareem is a co-founder at Savio. He's been prioritizing customer feedback professionally since 2001. He likes tea and tea snacks, and dislikes refraining from eating lots of tea snacks.
A Product Management Platform
for Customer-Obsessed Teams
SaaS teams use Savio to centralize customer feedback
and create evidence-based roadmaps