Track customer feedback and build better software
Keep and prioritize a single list of feature requests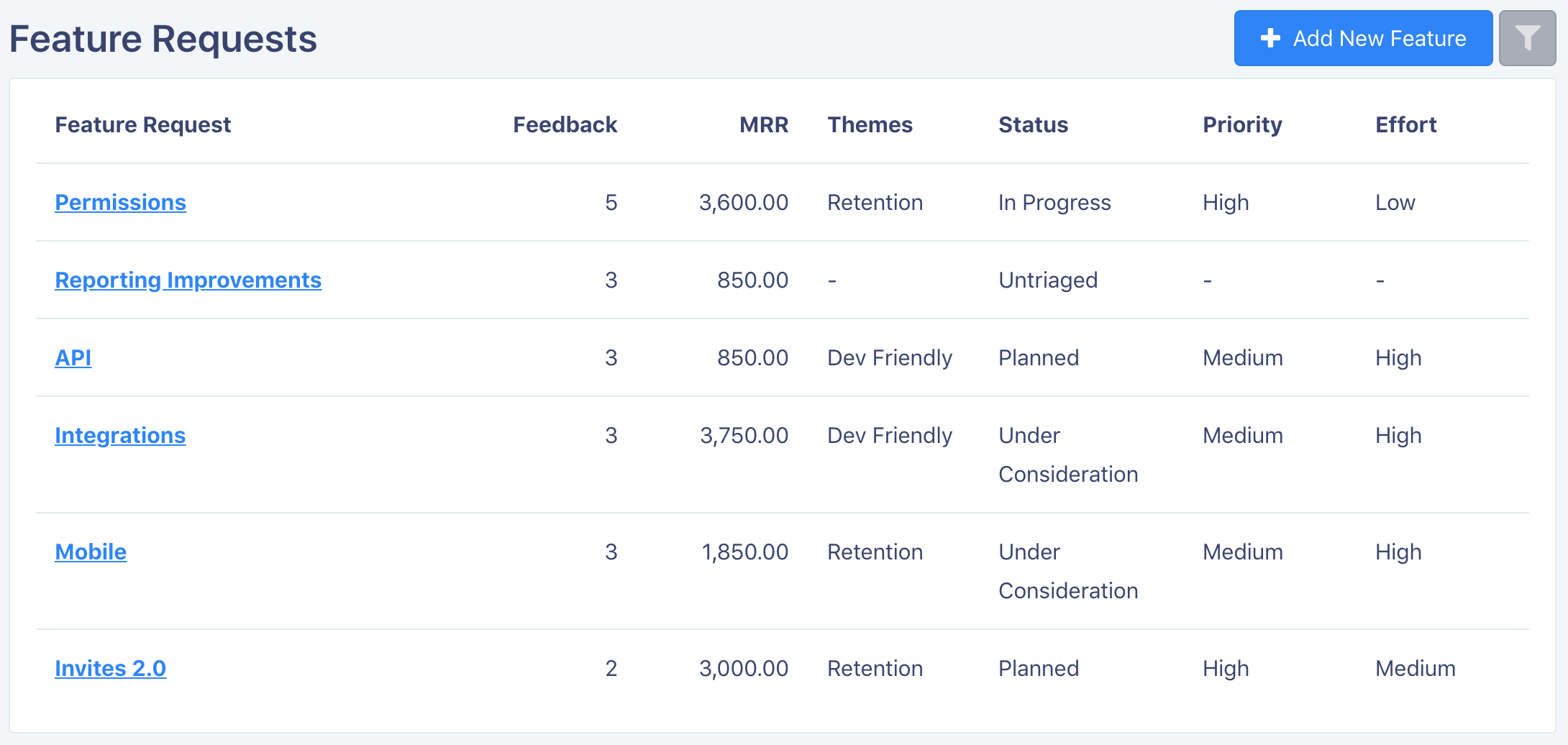 A trusted place for your feature requests
Ditch the spreadsheets and Trello boards. Only put features into your issue tracker once you're going to build them.
With a single list you can:
Compare how many customers asked for a feature
Compare the cumulative MRR for each feature
Sort and filter feature requests by customer plan or MRR, priority, effort, tags, keyword, and more
Your support and sales teams can send customer feedback to Savio just by tagging a conversation in their support tool or CRM. No Savio account required.
Save customer feedback to Savio when you:
Learn More
Drill into feature requests to read related customer feedback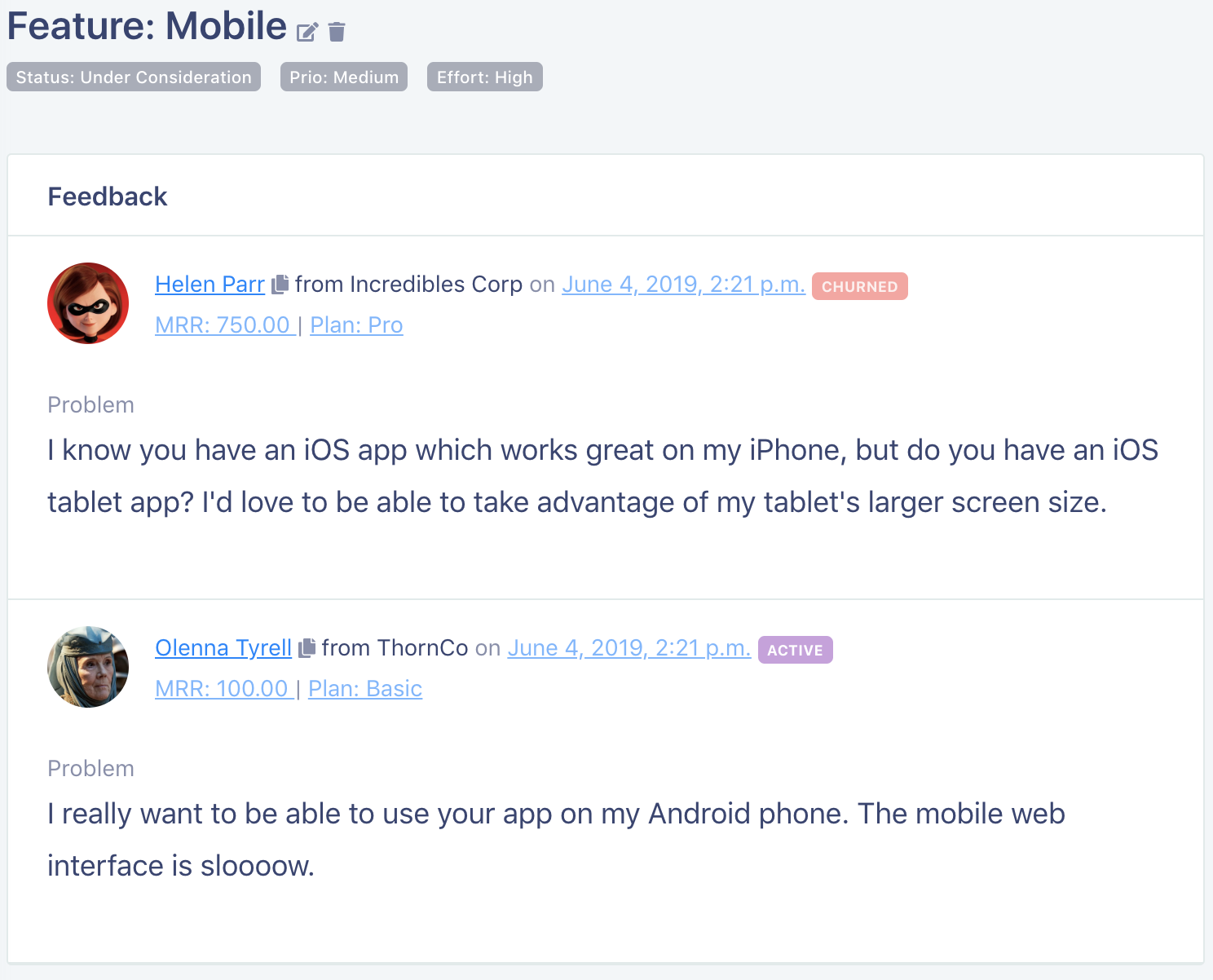 Your customer feedback, organized by feature request
All the feedback about a specific feature request is at your fingertips.
No more digging through email, spreadsheets, your CRM, Google Docs (or other tools) to learn what your customers want you to build.
Quickly contact customers to validate problem and solution
Read the conversation in the source tool (Intercom, Help Scout, etc) to get more context if necessary
See each customer's MRR and Plan
Close the loop with customers once you launch the feature they requested
Powerful filtering to priotize for the customer segments you care about
Not all feature requests are created equal. Don't treat them like they are.
Filter feature requests by customer plan, MRR, and any other customer attributes you care enough about to send to Savio. You can show feature requests from:
"lighthouse" customers
Customers in a certain geography
Free, trialing, active, or cancelled customers
Customers with lots of expansion revenue potential
Enterprise (or SMB) customers
Users with different roles (admins, non-admins, account owners, etc)
Learn More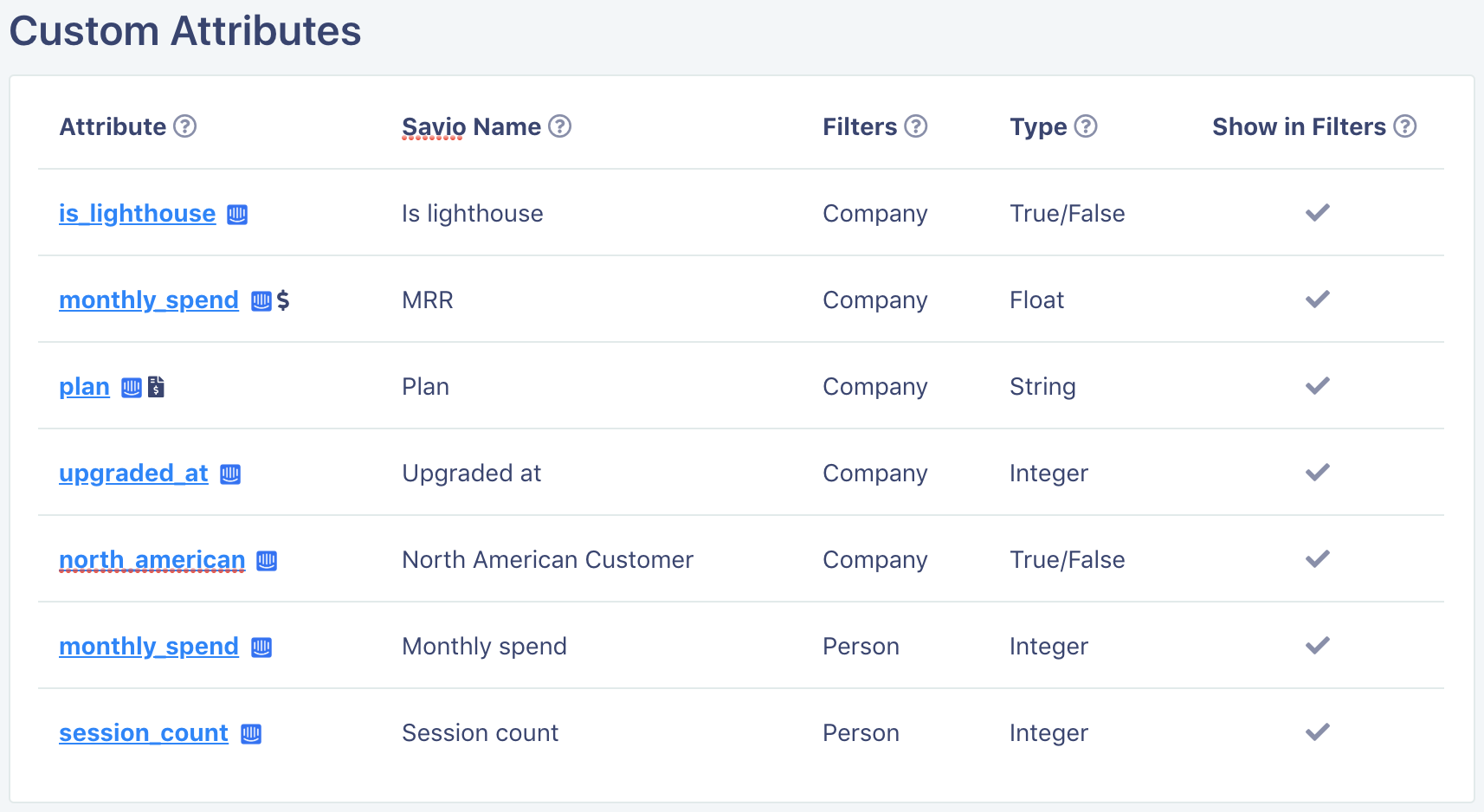 Filter feature requests by any customer attributes you care about
Close the loop with customers and reduce churn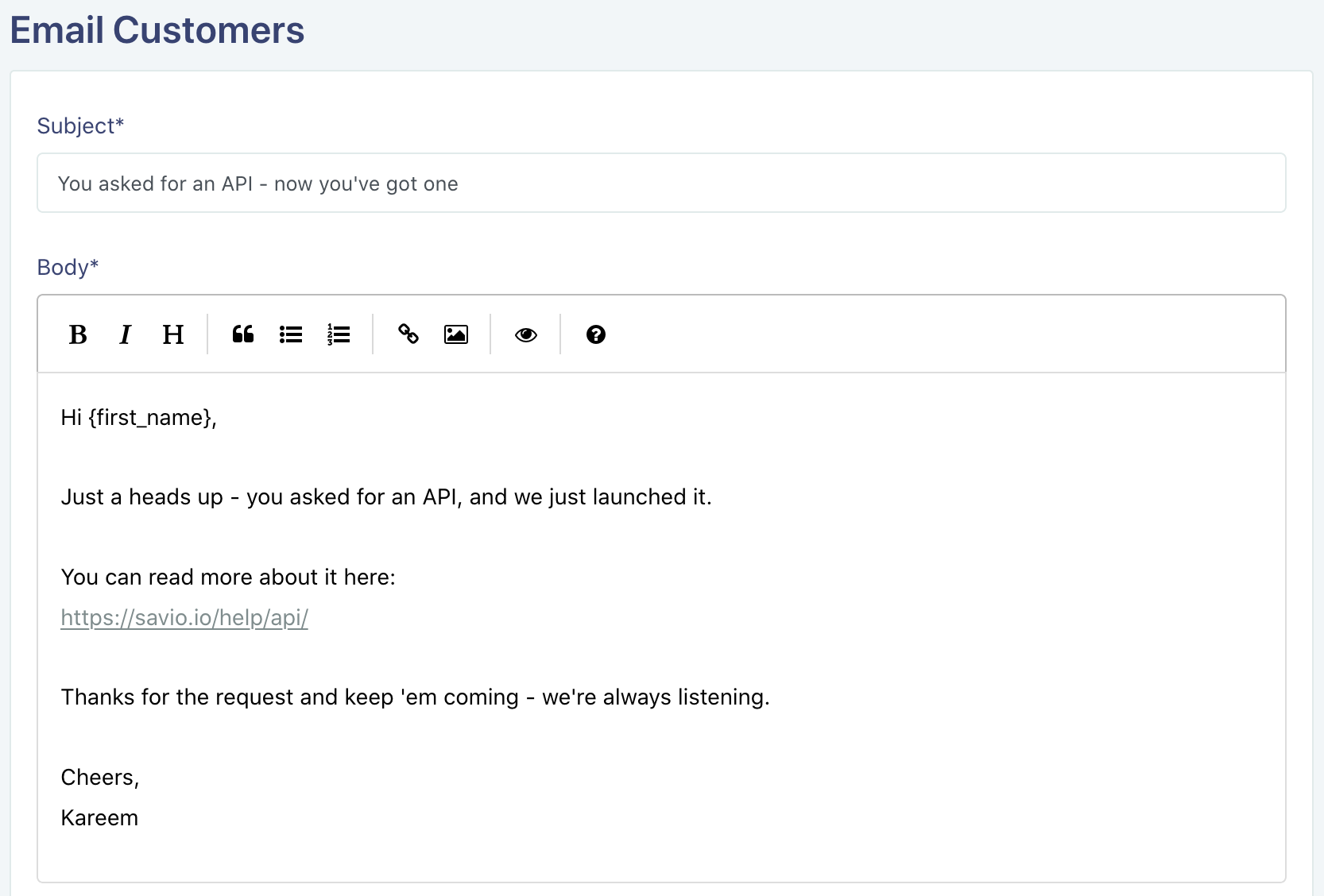 Close the loop with customers at scale
See who requested features you shipped so you can close the loop with them
Quickly notify any number of requesters with a few clicks
Notify even faster with an email template
BCC your CRM to track who you contacted
Set replies go to your help desk
Keep track of which customers have been notified
Learn More