Examples of Content Feedback: How Companies and Creators Ask Audiences About Their Content
Content feedback comes in all shapes and sizes. Here are specific examples of how content marketers and creators collect content feedback from their audiences.
Content feedback is feedback you get from your customers about your marketing content. Content requests are requests from your users or customers to make a particular piece of content.
Both content feedback and content requests are useful to content marketers. They help you understand what your audience wants. That empowers you to create content you know will be successful.
(When your marketing strategy emphasizes producing content your audience has asked for, it's called a user-guided content marketing strategy).
But what does content feedback actually look like?
And how can you ask for feedback from your audience?
We've collected feedback examples "from the wild" to show you what other companies are doing. Use these to help inspire you to collect your own content feedback and content requests:
How to ask for feedback on content topic ideas
The specific examples in this section show you how companies ask for content ideas from their audience.
1. Canvas Annuity uses a customer feedback
Canvas Annuity, an annuity company affiliated with Puritan Life, maintains a blog explaining annuity concepts to potential clients. At the bottom of each blog post, they include a customer feedback form where readers can submit ideas for new blog posts.
Each post in the Canvas Annuity blog includes this embedded customer feedback form.
The form asks for the following information:
Name

Email

State

Topic idea
This method of collecting feedback doesn't just potentially provide a steady source of blog ideas but also helps Canvas collect email addresses from potential customers.
2. Content creators use Twitter to get content ideas
Content creators regularly turn to their audiences for new content ideas and content requests. For example, Dr. Julie Gurner has asked her audience for ideas for her Substack newsletter Ultra Successful,
"What future insights would you like to have from those at the top?
An example of how some content creators ask for new content ideas on Twitter. Source: Twitter
Here's an example of a content request that Dr. Gurner received:
An example of a content request given via Twitter.
3. Solana Floor asks for content ideas via Twitter
SolanaFloor, a site that provides news and analytics about cryptocurrencies and NFTs, asks their audience, "What NFT projects would you like to see more content about?"
They also ask respondents to self-restrict, as they are looking for "Builders only".
Another example of a company asking for content feedback on Twitter.
4. YouTube influencer asks for content ideas via LinkedIn messages
Recently, our team received a message via LinkedIn asking for new content ideas. The message was sent in Portuguese, but here's the rough translation in English:
"Hey Ramsay, all good? I'm creating the schedule for videos on my YouTube channel about B2B marketing strategies, so if you have a topic you're interested in that lacks content online, I'd be pleased to create it and share it. Check out the channel here. Thanks a lot, Hugs."
Some content creators solicit content feedback through direct messages on LinkedIn.
5. Instagram influencer uses questions to solicit content ideas
Instagram influencer @fitdadceo creates mainly short video content with a special gift for dad jokes.
Recently, he invited his audience to give suggestions for dad joke topics. Then he used those suggestions to create new content.
Here, @fitdadceo has made video content using a suggestion from a follower.
How to ask what types of content to produce
Here are a bunch of examples of how content marketers and creators ask their audience about what kind of content their audience would like to see more of.
6. Stackshare asks what kind of content users what to see
Stackshare offers in-depth software guides and comparisons to help website visitors choose between different tools. When they don't offer a particular piece of content, they ask customers what kind of content they would like to see in a pop-up box.
Here's an example of how Stackshare asks for feedback on the types of content their audience is interested in. Notice that they also collect email addresses.
The pop-up box did the following:
Suggested that the content was coming soon

Asked for an email address so subscribers could be informed when the content was ready

Asked which kind of content readers would like and give several options
The results collected from this pop-up would help the Stackshare content marketing team understand which comparisons were most popular and help prioritize new content.
7. How the F*ck Podcast includes a simple button poll in email newsletters
The How the F*ck podcast covers a number of SEO case studies and dives into the tactics that make companies successful with their organic traffic strategies. There's also an email newsletter that you can subscribe to that provides SEO tips and resources.
At the end of the newsletter, the podcast host asks readers to give a simple 👍 or 👎 to indicate whether they would like to see more content like that presented in the newsletter or less.
The How the F*ck newsletter asks readers to indicate whether they'd like "more like this" or "less like this".
How to ask if an article is useful
Some articles, especially knowledgebase and help documentation, ask readers whether the article was useful. This is perhaps the most common way for companies to solicit content feedback from their readers.
8. Google help documents ask if an article was helpful
Google asks readers of their help documentation, "Was this helpful?" Readers can indicate that it was or wasn't helpful by clicking, "Yes" or "No".
Google asks for feedback on their help documentation articles by asking, "Was this helpful?".
If you answer, "Yes," they simply thank you for your feedback.
If you answer, "No", they ask a follow-up question: "Sorry about that. How can we improve it?" and provide space for you to write the constructive feedback suggestions you have for their help documentation content.
If you indicate an article was not helpful, Google asks you how they could improve it.
9. Surivcate asks about their pricing page clarity
Survicate is a powerful survey software tool that lets you run feedback surveys and get user insights across the funnel.
They use their own surveys to gather content feedback on their website. For example, we've seen them ask users how clear their pricing page was.
They ask respondents to answer the question, "Is our pricing clear to you?" using a scale from 1 to 5 stars.
Survicate uses a survey to ask how clear their pricing page content is to visitors.
They then follow up with the question, "How easy or difficult was it for you to find the information you were looking for?" again on a scale from 1 to 5.
They follow up their first question by asking how easy or difficult it was to find the information their visitors were looking for.
Finally, if you answer with fewer than 5 stars, they ask you, "Could you tell us what was unclear?" and let readers provide a written response.
A third question asks what was unclear.
10. Innovolo asks readers to rate the usefulness of their blog posts
Innovolo is a consultancy group that helps accelerate product development projects.
As recently as March 17, 2023, they asked their blog readers to rate the usefulness of posts with the question, "How useful was this post?" Respondents would choose between 1 and 5 stars to indicate the post's usefulness.
Innovolo asked readers to rate the usefulness of their blog posts. Source: Innovolo Group blog, March 17, 2023.
More recently, they changed the question to simply ask users to rate the post from 1 to 5 stars. This new rating is an overall evaluation rather than an evaluation of "usefulness".
Updated Innovolo content evaluation method, as of March 31, 2023. Source: Innovolo Group blog.
11. Enlightio asks readers to rate their blog posts for usefulness
Enlightio is a media company that aims to provide readers with information and insights on everything from self-improvement to interesting facts about art and culture.
They appear interested in understanding how useful their posts are to readers. Each post ends by asking site visitors, "How useful was this post?" and provides a rating system from 1 to 5 stars.
Enlightio asks visitors to rate usefulness from 1 to 5 stars. Source: Enlightio blog
12. Twitter Business asks about article helpfulness on a 0 to 10 scale
Twitter Business is a platform that offers advertising and analytics tools to help businesses promote their brand and engage with their target audience on Twitter. They have help documents to help users get the most out of their tools.
At the end of the articles, they ask readers to rate the article's usefulness using a scale that is remarkably similar to a net promoter score (NPS) survey. The question asks, "Was this article helpful?" and prompts respondents to rate their answer from 0 to 10. Respondents may also write comments in an open-text field.
Twitter uses an NPS-like survey to rate the helpfulness of their articles.
While NPS surveys are nothing new, this is the first time—March 2023—that we've seen this type of feedback collection used by companies to collect customer feedback on their content.
13. OpenAI uses an emoji scale to learn whether their answers are useful
OpenAI is the company behind ChatGPT and other AI tools. They embed quick surveys at the end of their help articles to understand whether the article helped answer the visitor's question.
For example, in this article on a general ChatGPT FAQ, the article finishes with, "Did this answer your question?" Respondents may select one of three emojis that represent disappointed, neutral, and happy emotions.
OpenAI uses an emoji scale to understand if their help articles answered readers' questions.
This presumably helps their content writers identify weaker articles so that they can improve them.
14. Slack asks whether their posts are useful
Slack, the ubiquitous communication tool, includes a quick poll at the bottom of each of their blog posts.
They ask, "Was this post useful?". Respondents can answer, "Yes, thanks!" or "Not really".
Slack gives readers a quick two-option survey to indicate whether blog content was useful.
I'm not sure that this question provides especially effective feedback for Slack, but perhaps it helps them identify especially low-performing content to improve.
Read more: How to track feedback and requests from Slack
15. The Government of British Columbia asks if articles are helpful
Governments are getting into the content feedback game, too. The Government of British Columbia, Canada, asks readers, "Did you find what you were looking for?" Respondents can answer, "Yes" or "No".
The BC government asks website visitors if they found what they were looking for.
If you select, "No", you're given a follow-up question, "Please select the reason" with four options:
This information is unclear

This page is missing the information I need

The page is not related to what I searched for

Other
A follow-up question helps tease out the reason you didn't find what you were looking for.
The benefit of the follow-up question is that it helps website content creators understand not just which articles need to be improved, but also generates some meaningful feedback on how to improve them.
16. LinkedIn asks if their help documentation was helpful
LinkedIn provides a number of help articles to help users make the most of the social media platform.
At the end of those articles, they have a simple question to assess how useful readers found the article. They ask, "Was this answer helpful?" Respondents can answer, "Yes" or "No".
If you answer, "No" they follow up with, "We're sorry this article didn't answer your question. Please let us know how we can improve it." They offer the following options:
It's inaccurate

It's incomplete

It's confusing

It wasn't what I was looking for

Other
17. SendFox asks if help docs answer your question
SendFox is an email service provider (ESP). They offer a set of articles to answer user questions about how to use the platform.
At the bottom of these articles, they ask, "Did this answer your question?" Readers indicate whether it answered their question with a 😃or 🙁.
This question doesn't provide much rich information about how to improve their content, but it can generally give a sense of whether they're receiving mostly positive feedback or negative feedback.
18. SendSpark asks if posts answer users' questions
SendSpark is a personalized video tool. At the bottom of their help documents, they ask if the article answered the reader's question.
They ask, "Did this answer your question?". They offer three emojis for respondents to choose between to indicate whether the article answered the question.
How to ask whether users liked content
Many companies want to know more than just if an article was useful, they want to know if their audience liked their content. Here are examples of how companies ask their customers and subscribers about their opinion of specific content.
19. HubSpot gives two content feedback options
HubSpot has one of the most popular marketing blogs on the web, so it's no surprise that they're among the first to collect content feedback.
At the bottom of some of their blog posts (but interestingly not all of them), they include a question, "What did you think of this article?"
They give two response options. First, you can select one of the smiley faces to indicate your opinion of the article. Second, you can click "Give Feedback" and fill out a Google Form survey that asks, "What did you think of this article?" and offers an open-ended text box.
20. Ydeals asks email recipients what they thought of the deals he shared
Ydeals is a set of websites that send alerts for cheap flight deals to email subscribers. In those emails, they ask email recipients what they thought about the deals.
Recipients are asked to complete the phrase, "These deals made me feel…" with one of three options:
Happy! Excited!

Fine. About the same.

Sad. Angry. Confused.
Recipients are also invited to send more detailed feedback to the company simply by replying to the email.
21. Grammarly asks what you think of its motivational messages
Grammarly offers a suite of writing tools for writing online. One of their tools is an extension to check grammar inside Google Docs.
In that extension, Grammarly began offering motivational messages like "Way to go!" as in the image below. They also offer the ability to provide feedback on these pieces of mini-content.
When you click "Provide feedback" you're given a short survey that asks, "How do you like getting messages like this?" They offer three options:
😞I dislike it

😐It's OK

😊I like it
Respondents are also invited to share other feedback in an open-text box with the prompt, "Share your thoughts".
22. SerpStat asks for reader ratings on their blog content
SerpStat is a platform that provides SEO tools like a rank tracker and a SERP crawling tool. They invite readers of their blog articles to rate the content on a 5-point scale.
They also encourage users to report errors with the content by pressing Ctrl + Enter. When you do, a pop-up appears with an open-text box where you can report a bug or leave other feedback.
23. Adapty's Paywall newsletter asks readers if they liked the issue
Adapty.io is an e-commerce personalization platform that helps businesses increase revenue and improve customer engagement by improving paywall and pricing pages. They have a monthly newsletter in which they do paywall teardowns, evaluating the paywalls of different apps.
At the end of each newsletter, they ask their readers to evaluate the content. They ask, "Did you like this issue?" and offer two options:
Meh, could be better

I surely did!
24. Shopify asks whether recipients liked marketing emails
Shopify sends regular marketing emails to its customers with statistics on their e-commerce sites. It asks recipients what they think of the emails.
They phrase the request, "If you have a minute, let us know what you think about this email." The recipient can then choose  👍 or  👎 to indicate their opinion of the email content.
Get help collecting customer feedback
Content feedback can be extremely valuable to content marketers and content creators. It can help you better target the content you make to the likes and needs of your audience.
The result can be more loyal readers, better retention, and better sales.
So start collecting content feedback and content requests.
What can you do with it once you collect it?
Centralize it all in a tool to analyze and prioritize your strategy.
Read next: How to centralize your content feedback, step-by-step
Last Updated: 2023-03-31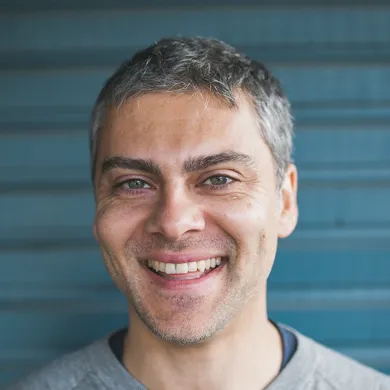 Kareem Mayan
Kareem is a co-founder at Savio. He's been prioritizing customer feedback professionally since 2001. He likes tea and tea snacks, and dislikes refraining from eating lots of tea snacks.
Make product plans with evidence, not anecdote
Centralize product feedback, enrich and prioritize it with customer data, and create evidence-based roadmaps.
For B2B SaaS Product and Success teams.
Contents
A Product Management Platform
for Customer-Obsessed Teams
SaaS teams use Savio to centralize customer feedback
and create evidence-based roadmaps