Locating and Utilizing Valuable Feedback Channels: Thoughts and Methods from 15 Product and CX Leaders
With feedback channels taking many different forms, from Slack channels, to the traditional "Contact Us" form, to emails, there will be channels that will stand out from the rest in terms of the usefulness of the feedback that comes through.
We've written about five important points at which to ask for feedback, but we were interested in what channels bear the most fruit in terms of valuable feedback. We talked to 15 product leaders about what they have found to be valuable.
Note: Savio helps B2B SaaS Customer Success, Product, and Sales teams organize and prioritize product feedback and feature requests. Learn more about Savio here.
---
Jordan Rolf, Marketing Executive @ EposNow
The key for our customer facing teams is the transparency of users' feedback and having access to it at any given time.
We hold on to our insights obtained from a variety of different channels, e.g. live chat, email, customer support tickets, reviews left on external websites, and personal communication. We find having all of this information available allows us to best prioritise requests on a quantitative basis. Not only does it allow for a great relationship between us and our customers, but it also brings amazing ideas to the table.
Not making customer feedback available to your team instantly reduces the impact of feedback. Customer feedback being available to the team becomes a driving force of motivation and grows your internal teams.
Follow Jordan Rolf: @EposNow
Connect on LinkedIn: LinkedIn
---
Luke Kierczak, Head of Marketing @ Growthhero
At GrowthHero, we use 2 main ways of collecting customer feedback that provide us with valuable insights.
First, we run in-app surveys that target new users right after they sign up. With response rates around 30%, it takes about a month to collect a substantial amount of feedback so we change questions once every few weeks to learn something new. For example, we researched whether they have experience using software similar to ours, how they are planning on using our app, or how big their companies are.
In-app surveys work great for capturing answers to simple questions that don't require too much effort to answer (the fact that response rates to open questions tend to be 2-3 times lower than to multiple-choice questions speaks for itself).
To collect deeper insights, we invite customers to be subjects of case studies. It gives us an opportunity to learn what convinced them to choose GrowthHero over others, how exactly their purchasing process looked, or what they found most frustrating (or appealing) over the weeks of using our app.
The biggest difference between those two channels of customer feedback is that case studies allow us to gather insights from users who have been using our software for weeks and are willing to share more information than users who just started a trial. This way, both methods complement each other and help us in product development and marketing activities.
Follow Luke Kierczak: @LucjanKierczak
Connect on LinkedIn: LinkedIn
---
We are big fans of Capterra, which is basically the "Yelp" for software. Clients can log in to write reviews and grade your software on four categories (ease of use, customer service, features, and value for money), with a fifth section on likelihood to recommend. Knowing those five categories and how clients view not only our software production, but our ability to work with them and how our pricing is received, gives us huge insight into how we are doing as a software company. Though it's a little scary, I think I prefer that it's through a separate site. That way potential clients can see for themselves what it's like to work with us and use our software, without the fear that we're fudging the numbers or putting only positive reviews out there. They can see the cons and they can see the negative reviews. That's also a huge accountability factor for us to always seek to make it a positive and quality experience for our clients.

Connect on LinkedIn: LinkedIn
---
Chris Bolz, CEO & Head of Customer Experience @ Coara
We believe and mainly focus on two channels/ models - Customer feedback sessions & Net Promoter Score, here is why:
Customer feedback sessions - This is ultimately the best channel for gathering customer feedback as you can engage with the customer one-on-one. This lets us dive deeper into the issues that they are experiencing and gain a better understanding of how to improve our UX/UI. Besides that, it's also a great way to get insights into sales touchpoints that we can use to get more clients.
Net Promoter Score - This is a more untraditional channel for feedback, but if you make a careful one-by-one analysis it can give great insights that go beyond just the 0-10 score.
Tracking NPS is an important one for us because it helps us understand what our customers want. With expectations changing rapidly we try to keep an agile approach to product development and customer support, and this metric illustrates if our efforts are paying off.
As we are incentivizing our clients to bring on additional users through referral /affiliate tactics, we also get a better idea if the rewards we offer are worth the effort our partners are putting in. For many businesses, this is a serious pain point, as they are not willing to offer a sufficient reward or commission out of greediness. Data, in this case, is a much better indicator. Overall, this metric gives an 80/20 viewpoint into what works best for customer retention.

Connect on LinkedIn: LinkedIn
---
I would have to go with video customer reviews as the most valuable channel for customer feedback in 2021. As content on social media starts to become dominated by video, businesses can now post genuine video testimonials about their products. Customer reviews were already a powerful form of gauging how good a product is and whether you would buy it based on word of mouth. When you include video into the equation, it takes personalization to the next level as customers can fully express themselves and provide genuine feedback about a product.
Follow Sam Shepler: @samshepler
Connect on LinkedIn: LinkedIn
---
While we have automated processes to gather customer feedback, when possible, the feedback is gathered by a video or phone call. We prefer to add the human touch of exchange and engagement to gather feedback because we do not want to make our clients feel like a number in our inventory. Of course, if the client is not available for a video or phone call, we use the automated options. However it is gathered, the most important thing is to hear from the customer/client to ensure their needs were met in a manner that exceeded their expectations.
Follow Keyne Smith: @LlcTacit
Connect on LinkedIn: LinkedIn
---
Natalya Bucuy, Content Marketer @ LiveHelpNow
In today's technological world there are so many channels through which companies can request and receive feedback, there are no excuses for them not to. From online forms, to available review platforms, to post-communication surveys - if a company wants to get some feedback all it has to do is listen (and sometimes ask). (Same goes for customers - if they want to say something about a company, they will, so, again, companies should listen!) With such variety, which channel is the best, most efficient, and valuable?
The answer depends on the nature of the company and its relationships with customers. What works for a large corporation with multi-departmental structure might not work for a mom-and-pop shop. However, there is one channel that stands out in its value across industries and fits all company sizes.
That channel is social media. Everyone is on it, from a 13-year-old Tik-Tok dancer to his 70-year-old grandma scrolling through Facebook. Businesses and customers are both there, too. It is, therefore, essential to request, monitor, and review feedback on social media. Social listening is the practice of learning what people say about your company online. It's important not only because it can give a company real-time feedback about customers' recent experiences with the company, but also because it's public. Users can see this feedback instantaneously. More importantly, they can also see how the company responds. If there is an issue, does the business become defensive, places blame on other people or the customers themselves, does it ignore the feedback? Or does the business take care to address the issue, make it up to the customer, and prevent similar issues from rising in the future? The answers to these questions are everything and people on social media can see them for themselves. So listen carefully. And respond.
---
Annabel Maw, Director of Communications @ JotForm
At JotForm, we work to collect customer feedback wherever we can, but one channel we really look to for candid feedback is Twitter. Typically on Twitter, people bluntly tell us what they like and don't like. It's important for us to get raw feedback like this to optimize and improve our products.
Follow Annabel Maw: @AnnabelLMaw
Connect on LinkedIn: LinkedIn
---
Link Cheng, Head of Customer Success @ Momentum IoT
Our most valuable way to collect customer feedback is through the phone. Despite using upwards of 10 different digital communication channels and tools, we learned that speaking directly with our customers is the most effective way to gain insights from the product feedback.
Here's why:
Our customers are Mom-and-Pop shops that primarily communicate through phone calls in their day-to-day operations. Thus it is the most comfortable way for them to reach us.

Our US-based customer advocates help customers feel more open with feedback, develop rapport and trust.

We utilize CRM and other software tools to give the customer advocate the customer persona and context before jumping into the conversations
As a result, we are able to ask in-depth questions to dig into customers' real needs and the tasks they want to complete. It helps the product team to prioritize the roadmap.

Connect on LinkedIn: LinkedIn
---
Lilia Gorbachik, Product Manager @ Intermedia
I wouldn't say that one channel is more valuable than the other. Because each channel gives you a unique perspective from a particular angle. For example, the onboarding team focuses on their part of the customer journey, highlights the issues on their way. The sales team gives feedback on what drives the sales, what is a show stopper for our prospects. And our customers provide their part of the story: what makes them happy, what can be done better. The fun thing is that if we ask the onboarding team and customers about the onboarding experience, we will get two different stories. That's why is so important to gather feedback from each and every team in your company and from your customers. It allows you to create a bigger picture of what's going on.

Connect on LinkedIn: LinkedIn
---
Users-polls are our most valuable channel as it allows us to get quantitative data on critical problems and their reasons if done right. Web-analytics can't tell the same thing in-depth as is it's not possible to find that for example, 27% of users don't trust returns policy or something like that.
---
Quincy Smith, Co-Founder @ TEFL Hero
Email, by far. We've toyed with live chat and even phone conversations, but our users prefer to interact and leave feedback via email. With this in mind, we rely heavily on ActiveCampaign + user interactions to trigger automations that reach out to our current and past customers to make sure they are having the best experience they can.

Connect on LinkedIn: LinkedIn
---
We use several channels and services to collect feedback for our customer's products at Blue Label Labs but I feel one of the most useful places to gather input is through reviews on the App Store and Google Play. This is the most widely accessible place to leave reviews for any official app on the market and consumers know it. Here, they're not afraid to discuss what's on their mind, for better or worse. Though responding to reviews (which you should do) requires interaction, the nice thing about these channels is that they can begin accumulating ratings and reviews the minute you publish your app. However, when it comes to analyzing the reviews, first-party tools leave a lot to be desired, so we use AppBot to track and analyze all our connected products.
Follow Bobby Gill: @BlueLabelLabs
Connect on LinkedIn: LinkedIn
---
Eropa Stein, Founder @ Hyre
Customer feedback is handled by the UX and Sales team.
My company Hyre has many big-name customers who use us for our scheduling and temp staffing SaaS platform. We are always testing new micro-features and looking for customer feedback. My UX designer and the research team test features on customers in order to gauge whether or not they are adding value. We believe in putting people first, and ensuring that our product is improving with vigorous testing. However, we have also gotten meaningful feedback from our sales team if bugs arise in our customer's experience. The development team relies on both our UX designer and sales team to gather customer feedback in order to improve the product.
Bottom line: Gathering customer feedback is continuous and done across teams.
Insider tip: Don't skimp out on getting feedback when pushing a new product. Your customers have the most valuable insights when it comes to UX testing and ensuring product-market fit.

Connect on LinkedIn: LinkedIn
---
Allison Murdoch, Customer Success Manager @ BeaconStac
I'd say the two most valuable channels of customer feedback are direct customer interactions (via our customer support chat, emails, and phone calls) and G2.
While the automated tools give us a higher volume of feedback, customer interactions allow us to deep-dive into some of the challenges our customers are facing, and help us make more targeted improvements to the platform. We're also able to analyze our customer support data to see customer pain points and identify any trends.
G2 is helpful because it allows customers to write free-form reviews of the product, which gives us a more accurate view of their experience than a fixed-response survey.

Connect on LinkedIn: LinkedIn
---
Some of the tools that our above contributors have mentioned:
In-app surveys
Social Media
Reviews
Customer feedback sessions
These channels are all part of having a feedback system that works. Once you gather this feedback, it's time to prioritize.
Last Updated: 2022-12-15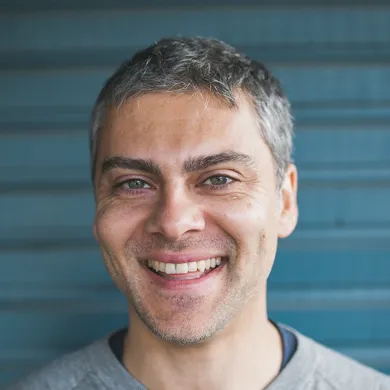 Kareem Mayan
Kareem is a co-founder at Savio. He's been prioritizing customer feedback professionally since 2001. He likes tea and tea snacks, and dislikes refraining from eating lots of tea snacks.
A Product Management Platform
for Customer-Obsessed Teams
SaaS teams use Savio to centralize customer feedback
and create evidence-based roadmaps