How to Respond to Feature Requests [Guide + Templates]
You're getting feature requests. That's great—it gives you the valuable information you need to build a better product.
But what should you tell customers when they ask for a feature?
My suggestion is to provide your response such that:
You get all the information you need

Your customer feels heard, pleased with the interaction, and wants to offer more feedback in the future
In this article, I provide the best practices for responding to feature requests and customer feedback.
First, I talk about what you should tell customers when they ask for a feature, and then how to say it. And at the end, I've provided templates for common responses.
Note: Savio helps B2B SaaS Customer Success, Product, and Sales teams organize and prioritize product feedback and feature requests. Learn more about Savio here.
What to say—the content of your response
1. Ask for clarification
The feedback we get isn't always immediately useful. Sometimes new feature requests are unclear, or we're not sure what a user would do with a feature. Other times, you might not be sure exactly what the feature's functionality would need to be to completely resolve a user's problem.
If you have doubts or questions, ask.
At Savio, we consider this part of the "Triage" process—figuring out all the basic information about the request so we can prioritize it appropriately. We want to make sure we understand:
Our customer's problems or pain points

Their suggested resolution or requested feature

The specs they say they need
Even if we end up building something different from their suggestion, getting all this complete information right off the bat makes our lives easier later.
2. Don't ask them to send their feedback somewhere else
The customer may send you feedback to any of several different sources—your customer support tool, email, Slack, and more. They may not send it to the place that's most convenient for you.
Still, resist the urge to direct them to the place that is the most convenient for you. Asking them to send it elsewhere may frustrate them or make them even more dissatisfied. Accepting feedback should boost customer satisfaction, not decrease it.
As a customer who's taken the time to share incredibly valuable feedback, it can feel a bit frustrating to be told to share it again in a format that's better for the receiving company.
When I get emails like this, I think, "I've just given you feedback. Now you want me to waste my life giving it to you again?" This response makes me think the company doesn't value feedback: if they did, they'd save it instead of asking the customer to do more work to give it to them in the preferred format.
Instead, make the effort to deal with the feedback yourself. If your company uses a voting board, vote on behalf of the customer rather than asking them to go vote themselves.
3. Explain what you are going to do with their feedback
According to a TFM&A Insights whitepaper, most customers—64%—give feedback simply because they want to express their opinion. They want to feel heard.
So show them you're listening. Tell them that you received the feedback, and what you'll do with it. Tell them about your process for prioritizing features, how you make product decisions and choose new product features.
That's actually what they're looking for. Research by InMoment found that consumers want brands to tell them how they intend to use their feedback, whether it was helpful or not, and what changes it inspired.
Include in your response a sense of what you will do with your customer feature requests.
4. Say no to a feature request if you need to
Sometimes we have to reject requests.
There are many reasons why you might not build a particular feature. It's not practical to make. It's not consistent with your strategy. It would be too expensive. It's not popular enough in the first place.
Always tell a customer if you're not going to build a feature that they ask for. Explain your rationale, and provide an alternative solution or a workaround if possible.
Even if the customer is disappointed, it's better to be upfront than to have them disappointed in the future.
Read more: Saying No to Feature Requests: Thoughts from 6 Product and Customer Leaders
5. Close the feedback loop
Closing the loop is direct, one-on-one communication in which you follow up with your customer when you build a request that they asked for.
Closing the loop on user feedback is powerful because it shows that you heard your customer and that their input had an effect on the product. It increases customer loyalty and increases retention. And, as a side benefit, it encourages customers to give more feedback.
Closing the loop is a simple and powerful action: simple because all you need is feedback on the completion of the demand and powerful because it can build customer loyalty and reduce churn.
To close the loop, tell them:
That you built what they asked for

That you're grateful for the request

Where they can find more information on your blog or in your knowledge base

That you encourage them to provide more feedback
6. Invite further participation
Really engaged customers are extremely useful. For those customers that provide a lot of feedback, consider engaging them even further in your process.
For example, you might:
Invite them to an interview where you ask them what they need from the product or what value they get from it

Provide draft specs for a new feature and ask for their feedback

Invite them to beta trial a new feature

Watch them use a new feature live
Each of these uses can be super valuable. And showing customers that their feedback matters to you helps build loyalty.
How to say it—the style of your response
7. Respond quickly and to every request
This should go without saying, but I've certainly had the experience of getting responses weeks or months after I made a request.
Delayed responses aren't the end of the world, but they do leave your customers with hesitations about your company and product. (At least, they do for me).
Respond promptly.
8. Respond in the same channel the request came in
I still remember years ago asking Slack for a feature request through their customer support tool. When they built it, they closed the loop with me in that same tool. I was blown away.
It's not always practical, but do your best to respond to your customer in the channel they chose initially: Intercom, email, Twitter, Slack channel, or whatever.
9. Show gratitude
Your customers take time to leave feedback. And it's valuable to you.
So make sure you thank them in your response.
It's a small piece, but it goes a long way.
10. Be personal
Your (or your Support team's or Product managers' or Sales team members') voice and tone are of course up to you—you'll probably have brand guidelines your responses will need to follow, etc.
But in my experience, the best interactions come when you are a real person having a conversation.
My tip is to try not to sound too scripted (even if you're using a template and just plugging in a first name). Aim to sound human.
Free templates and example responses
So what does this actually look like? I'm including some screenshots of emails I've given or received that I found effective.
I'm also including some templates—feel free to copy, paste, and tweak as necessary.
Asking for more information example template
If you need to reach out to a customer to request more information about a feature, you can say something like this:
Hey there,
Thanks for reaching out and making that request for [requested feature].
I'd love to understand more deeply what you need the feature to do so that we can build it in a way that solves your problem.
Would you be able to have a short conversation with me so I can learn more about what you need?
Thanks!
Adding the feature request to your public voting board example template
Hello [Name],
Thanks for getting in touch.
I've added your request to our public voting board (feel free to have a look and see if there are any other features you'd like to vote for, too).
In the meantime, we've written a blog post—here—about a potential workaround solution to your problem. Let me know if I can help you get that working.
Cheers,
Adding the feature request to your internal feedback vault example template
Hello [Name],
Thanks for contacting us!
We've put your feedback in our feedback vault. At the next product team meeting, we'll have a look at the existing feature requests in our backlog and decide which ones to build next.
In the meantime, we've written a blog post—here—about a potential workaround solution to your problem. Let me know if I can help you get that working.
Thanks again—and feel free to pass on any other requests.
Cheers,
Rejecting a feature request example template
Hi there,
Thank you very much for sending your request. Feedback is a critical piece in how we decide on how to improve our software, so we're really grateful you took the time to share your problem and needs.
You asked for an integration with Groove customer service software. We make our product roadmap decisions in such a way that we maximize our impact for our customers. Unfortunately, there aren't enough other people using Groove to justify our investment in that feature just yet. So it's unlikely we're going to be able to build it in the near future.
As a workaround, you can connect our app to Groove through Zapier (here are some instructions on setting up the Zapier integration). Alternatively, you can use our Chrome extension to connect to any web app.
I hope that's helpful! Let me know if you need any support there.
And thanks again for making the request—requests like that are a central part of how we build our software.
Cheers,
Closing the loop example template
Hi [Name]
Just a heads up—you asked for an API and we just launched it.
You can read more about using it here.
Thanks for the requests, and keep 'em coming! We're always listening :)
Cheers,
The best responses promote more product feature requests
How you respond to feedback matters. First, it can foster or undermine the relationships you're building with your customers.
But more than that, effective responses encourage your customers to get more engaged and give more feedback. And since you use feedback to make your product better, effective responses to feedback are ultimately part of a product development strategy.
So a SaaS company's communications strategy is actually a critical piece of its customer feedback workflow.
Read more: How to track customer feedback
Savio offers a complete solution for centralizing and managing new customer feature requests and product feedback. Our tool makes it easy to identify and prioritize high-impact potential features.
Take Savio for a spin—try it for free.
Last Updated: 2023-04-27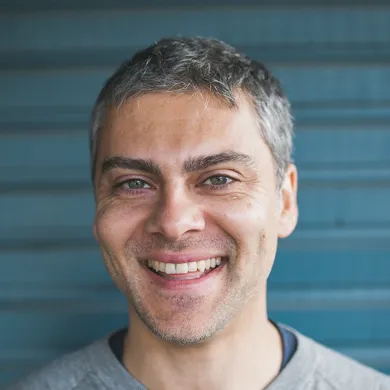 Kareem Mayan
Kareem is a co-founder at Savio. He's been prioritizing customer feedback professionally since 2001. He likes tea and tea snacks, and dislikes refraining from eating lots of tea snacks.
Make product plans with evidence, not anecdote
Centralize product feedback, enrich and prioritize it with customer data, and create evidence-based roadmaps.
For B2B SaaS Product and Success teams.
Contents
A Product Management Platform
for Customer-Obsessed Teams
SaaS teams use Savio to centralize customer feedback
and create evidence-based roadmaps