Newsletter: Turn Stakeholders into Allies
This post is an issue of the Savio newsletter. To get newsletters like this straight to your inbox, subscribe below.
​​It takes a village to raise a product. 👨‍🍼
But as PMs, let's be honest: We sometimes resent those voices in our village that want to raise a product differently than we do.
Here are some fantastic resources we've read recently about "managing" (we like "collaborating with") stakeholders—understanding them, getting on the same page, and becoming allies in Product.
Enjoy!
(Wrote an article useful to PMs? Send it to me and I might include it in a future newsletter 🙏 )
Insights from around the web 🔎
Video: How to Build a Quick and Powerful Stakeholder Map by Ant Murphy. Ant shares a clear, simple framework for mapping stakeholders, distinguishing between core, direct, and indirect stakeholders. He explains how mapping stakeholders like this can help you understand how (and when) to engage each stakeholder. Check it out here →
How Stakeholder Interviews Can Make Stakeholders Happy and Projects Run More Smoothly by David Gattig. Stakeholders can throw a wrench in the gears for PMs if not aligned on a single product vision. David explains how to use interviews to understand stakeholder motivations and goals and help avoid conflict later. He also presents a handy list of stakeholder interview questions. Read it on Medium →
Continuous Alignment of Product Management by Ross Mayfield. Ross proposes that continuous alignment in product management is critical. To overcome the challenges of misaligned goals and conflicting priorities, he suggests creating product plans collaboratively, iterating as needed, and collecting and analyzing customer data. Read it on Medium →
Stakeholder Management Tips For Product People by Roman Pilcher. The article provides practical tips for product managers on how to effectively manage stakeholders. These tips include identifying and prioritizing stakeholders, understanding their needs, communicating regularly, building relationships, managing conflicts, and staying flexible. By following these tips, product managers can ensure that their product development process is successful and meets the needs of all stakeholders involved. Read it on Roman Pilcher's blog →
Potent Quotables 💬
Our take: It may not happen that way a lot in real life, but we agree that, with the right process (and customer feedback as context), you can prevent some of the disagreement that arises from product decisions.
Tips from Savio 🦾
From "Best Enemies" to Allies: How CS Can Share Customer Feedback so that Product Actually Listens by Kareem Mayan. Honestly, this piece comes from our great love and respect for our friends in Customer Success working tirelessly to reduce churn. As a product leader for many years, Kareem knows that PMs don't always make it easy for CS to influence the roadmap—sometimes we butt heads.
Here, we share advice from Wayne McCulloch, former VP of Customer Success at Google and the current Chief Customer Officer at WalkMe, on how to create a constructive relationship between Product and CS.
(And feel free to forward to your CS team 🤓).
Cheers to your product family—both those in your product team and those out of it.
Last Updated: 2023-06-02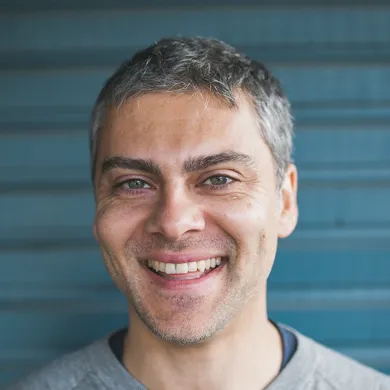 Kareem Mayan
Kareem is a co-founder at Savio. He's been prioritizing customer feedback professionally since 2001. He likes tea and tea snacks, and dislikes refraining from eating lots of tea snacks.
Make product plans with evidence, not anecdote
Centralize product feedback, enrich and prioritize it with customer data, and create evidence-based roadmaps.
For B2B SaaS Product and Success teams.
Contents
A Product Management Platform
for Customer-Obsessed Teams
SaaS teams use Savio to centralize customer feedback
and create evidence-based roadmaps