Feature Tracking Just Got Easier 🥳: Say "Hello!" to Our Jira Integration
(And say goodbye to asking dev for the status of a feature request.)
You're using Savio to centralize and organize your customer feedback. It's going great: your customers are loving your product and giving you tons of ideas to make it even better. It seems like feature requests are coming in from everywhere.
Now you've just gotta keep track of their status…
In the old world, your Devs would have to remember to update the status of a feature in Savio. Either that or you'd have to send the dreaded follow-up email:
Hey! just wanted to follow up on the dark mode feature… What's the status?
(And hopefully, you had a product meeting set up to make sure you stay on top of every feature and nothing fell through the cracks.)
With this Jira integration, we're in a new world: when a dev changes the status of a Jira issue, the linked Savio feature request has its status change automatically. Here's how it works.
Automatic Feature Request Status Updates from Jira
Jira issues have statuses. Feature requests in Savio have statuses.
This integration links the two: when a Dev changes the status of a Jira issue, the linked Savio feature request has its status automatically updated.
Note: Savio helps B2B SaaS Customer Success, Product, and Sales teams organize and prioritize product feedback and feature requests. Learn more about Savio here.
Automation FTW.
How does this feature work?
First, you set up the integration. You can do that in just a few clicks (full instructions here).
Once you're connected, you match up your Jira issue statuses with the statuses for your Savio feature requests. Just choose the Savio status that you want to correspond to each Jira status. Easy peasy.
You can customize both Jira statues and Savio statuses, as your Devs have a different workflow than your Product, CS, and other teams that use Savio. Just tell Savio which status it should use for each Jira status.
Once you set up the integration, you can link individual feature requests in Savio with their counterpart issues in Jira. You can do that from within a Savio feature request.
When you make the link, you get two options. You can choose to link the Savio feature request to an existing Jira issue…
… or you can create (and link) a new Jira issue right from the feature request.
Just fill in a few details about the issue, click the big blue button to link them, and you're good to go.
Now, when your Devs change the status of an issue in Jira, the linked feature request in Savio will also have its status changed. As an example, this "Streak CRM Integration" feature request has a "Planned" status in Savio.
Now, imagine one of your developers moves the "Primary" issue for that feature request to "Done" in Jira.
In Savio, you'll see the Jira status updated in the feature request.
You'll see that the feature request's status is also updated to "Shipped" in Savio.
What if there's more than one Jira issue linked to a feature request?
A given feature request might have several related Jira issues. That's totally fine—you can link as many Jira issues as you want to a feature request in Savio.
Just note that only one of the issues can be used to control the status of the feature request in Savio. You can choose which Jira issue is the most important one and set it to be the "Primary" issue in a Savio feature request. The Savio feature request's status will then follow that issue—the "Primary" one—and not any of the other issues you link to it.
You make an issue the "Primary" issue simply by checking a box (details here).
How does this integration help me?
Why is this integration such a big deal? Here are the main benefits of this integration:
It simplifies your Dev team's workflow. Product and CS don't have to bug the Dev team for updates. And your Devs don't have to switch tools or remember to update a feature request status in both Jira and Savio. The status will be updated automatically without any nagging or being nagged.

Features don't fall through the cracks. Feature request statuses will get updated automatically so nothing gets lost in the shuffle and you can close the loop with customers when features are shipped.

Streamlining communication. Fewer follow-up emails and Slack messages… enough said.
Great! How do I set it up?
We've got a step-by-step guide for setting up the Jira integration. Just follow along (no Dev required ;)).
Questions? Feel free to reach out and ask.
Last Updated: 2022-12-15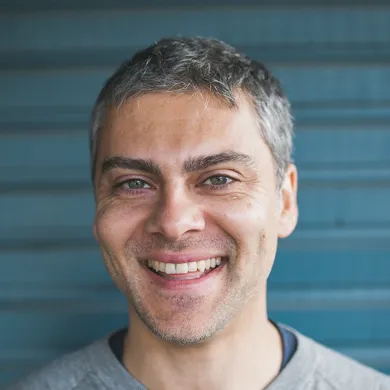 Kareem Mayan
Kareem is a co-founder at Savio. He's been prioritizing customer feedback professionally since 2001. He likes tea and tea snacks, and dislikes refraining from eating lots of tea snacks.
Make product plans with evidence, not anecdote
Centralize product feedback, enrich and prioritize it with customer data, and create evidence-based roadmaps.
For B2B SaaS Product and Success teams.
Contents
A Product Management Platform
for Customer-Obsessed Teams
SaaS teams use Savio to centralize customer feedback
and create evidence-based roadmaps