The Role of Sales Teams in Tracking Customer Feedback, Product Roadmapping, and Closing the Loop
Your Sales team plays a critical role in collecting and responding to customer feedback.
Customer feedback is critical to building a product your customers love—and will buy.
Your Product team gathers and uses customer feedback from customer-facing teams. They're responsible for building the customer feedback management system.
Where does your Sales team fit into that?
The TL;DR version is that they:
In this article, we explain the role of Sales teams in customer feedback systems: how they can get feedback from customers, how they can send product feedback to PMsk, and how they can win back lost deals by closing the loop.
Customer feedback: The role of sales
Product managers are often the end users of customer product feedback, and they typically create the system to collect and use that feedback.
But if you haven't built your Sales team into your system, you're missing out on a critical source of user feedback.
1. Tracking product feedback from Sales
The first role of Sales in a customer feedback system is collecting product feedback and sending it to Product.
Why is it so important to gather customer feedback from Sales?
Sales gets feature requests and product ideas all day long. What's more, those requests come from a supremely valuable audience—prospects.
Three kinds of product feedback from Sales are especially important for PMs:
Why customers choose to buy your product (win reasons)

Why customers choose one of your competitors (loss reasons)

What product features prospects are asking for that could convince them to start a trial/convert to a paid plan/expand to a higher plan
Understanding why your customers buy—or don't—helps you change your product to be more attractive to leads.
2. Roadmapping from Sales
The second role of your Sales team is to participate in product roadmapping.
Why?
Because they are experts in what's wrong with your product. They know exactly which features prevent potential customers from buying. They also know extremely well where the product's failings are.
Sales has a ton of useful insights into which features your prospective customers are looking for.
If you let them, Sales can provide valuable insight into the features prospects are looking for and the ones that cause lost deals. These insights are critical for roadmap planning.
3. Closing the feedback loop from Sales
The third role of Sales is to close the feedback loop with prospects that asked for features.
Why?
Because it can boost conversions and even win back lost deals.
Imagine a prospect that decides not to buy your product because it's missing a feature. Then, a month later, you reach back out to them and tell them that you built the feature. The feature gap is no longer a barrier for them to buy your product, and, as an added benefit, they know that your company will build the features they want.
Closing the loop helps you close the deal.
5 ways Sales teams can ask for feedback from customers
Great—Sales should be included in your feedback management system. But how can they actually ask for feedback from prospects and lost deals? Here are some options:
Ask during sales calls. Sales can ask questions about a prospect's experience with a free trial, or how they think the product can be improved for their use case.

Send follow-up emails. After a win or a loss, Sales team members can send follow-up emails asking for feedback on a customer's experience with the product.

Feedback surveys. Sales can create and send surveys to leads asking about their product needs or for other relevant feedback—like missing features or pricing.

Use chatbots. Consider using live chatbots on the website to gather feedback from prospects and web visitors in real time. This can be a quick and easy way for customers to provide feedback while they are using the product or service.

Host customer feedback sessions. Consider hosting feedback sessions where users are invited to share their feedback one-on-one or in a group setting. This can help you get a better understanding of common issues or suggestions.
How PMs can collect customer feedback from Sales
Your Sales team is now getting feedback—how can you get it to your Product team?
Here are some ideas.
Read more: See our full guide on how PMs can collect feedback from Sales here.
1.  Customer emails
Is your Sales team getting product feedback in emails? Set up your system so that they can just forward those emails to Product.
For example, Savio lets you forward an email into your feedback vault. It even automatically adds on customer attributes.
Read more: How to track feedback that comes in by email
2. Slack
Use Slack for team communications? Consider using it to get feedback from your Sales team.
For example, set up a dedicated #feedback channel where Sales can post any product feedback they receive.
(If you use Savio, your Product team can send feedback from Slack messages to the Savio feedback vault using the Slack integration.)
Slack is a common source of product feedback.
Read more: How to gather feedback that comes via Slack
3.  CRM integrations with feedback tools
Consider connecting your customer relationship management (CRM) tool directly to your customer feedback tool.
For example, if you're using Savio to organize your feedback, you can use the native integrations with Salesforce or HubSpot CRM to pull feedback directly from those CRMs to your feedback vault.
As a side benefit, Sales will be able to see a customer's feature requests from inside the CRM, which can help them on account review calls.
4. Chrome extension
Does your Sales team take notes on customer calls in a web app, like Google docs? Send those to your product management tool with a Chrome extension.
For example, imagine you're giving a demo, and a customer mentions their particular pain points using their current SaaS product, or user experience issues. The salesperson can take notes, then copy and paste the feedback into Savio's Chrome extension after the call. It will go directly to your feedback vault.
5. Vote on behalf of a customer on a voting board
Lots of SaaS companies use public voting boards to collect user feedback.
When Sales teams learn about a feature that a prospect wants, they can submit new feature ideas to the board for the customer. Or, they can upvote a feature already on the board.
Read next: Avoid these feature voting pitfalls
Product roadmapping from Sales
Your Sales team just wants to sell.
It's frustrating for them when they can't close a deal because your product doesn't have a specific feature. They're product experts in a different way than PMs—they know exactly where a product's weaknesses lie.
Product leaders should include Sales in roadmap meetings. That doesn't necessarily mean that you build everything they ask for, but it does mean asking for—and listening to—their input.
Here are some tips for how to include Sales leaders in building the product roadmap in a way that's helpful.
Tip 1: Build a simple, leakproof feedback process
Set up a clear process for sales teams to provide feedback, including the format, frequency, and channels for communication.
If you use a customer feedback analysis tool, make sure that Sales knows how to use it.
Ideally, they won't have to switch tools. If Sales can send Product customer feedback without leaving their tool, they're more likely to actually send feedback.
Tip 2: Foster communication between Sales and Product
Open communication between Sales and Product helps both teams.
When Sales shares big deals they won or lost—and why—it helps Product understand what features are boosting acquisitions and what gaps they need to fill.

When Sales knows what features are on the roadmap, they can share that information with potential prospects.
To foster communication, consider including sales leaders in product update emails or in Slack channels. And make sure you create time for face-to-face meetings, too—either by inviting Sales to your product development meetings or by scheduling separate meetings to sync up later.
Tip 3: Build features that matter to Sales
After your Sales team begins to use the feedback tracking process you set up, build at least one feature that matters to them.
If Sales sees that their feedback will have a real influence on the product roadmapping process, they'll be more likely to make an effort to collect feedback.
Building a feature they want is positive reinforcement: they will see that even though tracking feedback takes some effort and doesn't have an immediate impact on their targets, it'll pay off for them in the long run.
Closing the feedback loop from Sales
Closing the feedback loop means following up with customers when you act on the feedback they gave you. In other words, reach out to customers that want a feature and let them know that you built it.
Closing the loop helps build customer loyalty and reduce churn. But Sales can also use it to win back deals they lost because the product was missing features that a prospective customer wanted.
It's simple to do:
When you're collecting feedback, note whether it came from an active customer, a prospect, or a lost deal

When you build a feature and are about to close the loop, give Sales a list of the lost deals that wanted the feature

Sales can then reengage those customers and see if they would re-consider the product now that it has the feature they were looking for
Here's an example email you can send to your sales teams so they can reach out to lost deals that wanted a feature your team built.
When Sales is empowered by customer feedback to win more deals, they'll truly value feedback and be more proactive in sharing it.
This method actually works, too. Our team at Savio has recovered several lost deals that way.
FAQ
What is customer feedback?
Customer feedback is input and opinions that customers share with you about your product or services. When the feedback is about your product, it's "product feedback". You might also receive feedback about your customer services, pricing, marketing content, or a number of other factors relevant to your brand.
Is customer feedback really so important?
Yes, it really is.
Feedback helps you understand how to improve your product. It tells you what customers like, dislike, and what they want to see improved. This helps you identify areas of improvement, make necessary changes, and develop new products or services that meet customer needs and preferences.
But not only that—feedback has a number of added benefits:
Increases customer satisfaction. Customers like feeling heard. When you act on their feedback, you're demonstrating that you're listening.

Offers a competitive advantage. Your customers can tell you about how your product compares to your competitors—their strengths and weaknesses. You can use this to find opportunities to differentiate yourself and better meet customer needs.

Helps you prioritize your resources. You can't build everything. Customer feedback helps you figure out what's the most important thing you should build next.

Provides design guidance. Customer feedback can be valuable once you're designing a new feature. Customer verbatims help you understand what you need the feature to do.
What product management tools should I use to collect feedback from Sales?
There are a number of ways you could set up your process for how Sales sends feedback to Product. Lightweight options include using spreadsheets or Trello, but that's super manual (and, because they're manual, Sales might not actually use them).
You can also use a purpose-built feedback tool like Savio.
It's handy because Savio connects with Salesforce and HubSpot CRM through native integrations, making it easy to get feedback from your CRM to your PM tool. You can also use it to track feedback from a number of other CRMs:
If you're not sure, here are a bunch of other product feedback software tools.
Who else needs to be involved in collecting customer feedback?
All customer-facing teams should be part of your feedback system.
Sales: Track product feedback to build better products
Your Sales team should be part of your customer feedback system. Setting them up can take some coordination, but can result in extremely useful feedback from prospects and leads.
Savio makes it easy for your Sales team to send the feedback they get to Product. And, it connects to your CRM so that you can pull in customer data to prioritize features more effectively.
See how it works yourself:
Try Savio out (free) or schedule a demo.
Up next:
Last Updated: 13-03-2023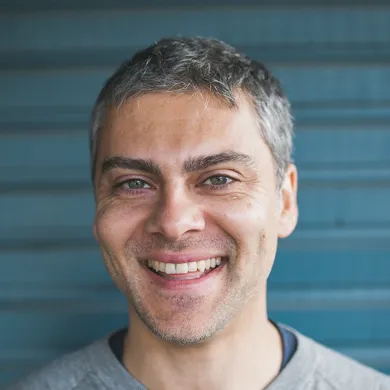 Kareem Mayan
Kareem is a co-founder at Savio. He's been prioritizing customer feedback professionally since 2001. He likes tea and tea snacks, and dislikes refraining from eating lots of tea snacks.
Make product plans with evidence, not anecdote
Centralize product feedback, enrich and prioritize it with customer data, and create evidence-based roadmaps.
For B2B SaaS Product and Success teams.
Contents
A Product Management Platform
for Customer-Obsessed Teams
SaaS teams use Savio to centralize customer feedback
and create evidence-based roadmaps