The Role of Customer Support in Roadmapping and Tracking Customer Feedback
How do I love Customer Support participating in collecting product feedback and roadmapping? Let me count the ways.
Where do your Customer Support, helpdesk, and Customer Experience team fit into your feedback tracking, feature prioritization, and product roadmap?
Here are the main roles that Customer Service and Support teams can play:
Logging product feedback and feature requests

Provide input into the product roadmap

Closing the feedback loop with customers
In this article, we'll cover the role of customer support in your company's feedback system: how they can collect customer feedback, share it with product managers, help build your roadmap, and follow up with customers.
Why should Customer Support be involved in product feedback tracking and roadmapping?
First, the why. Why does it matter that your Support team gets a seat at the product table?
Because they talk to customers every day. Your helpdesk team members are the experts on problems with your product. And they know what solutions customers are asking for.
Here are some more specific reasons your Support teams should be built into your feedback tracking system and roadmapping exercises:
Customer insights: Customer support teams have direct contact with your users—specifically users having trouble with your product. They know customer needs, pain points, and feature ideas—all valuable information for product teams.

Prioritization: Because they understand which issues are causing the most customer complaints, customer service reps can help you prioritize new features and improvements.

Reducing support volume: When you include Support in product roadmapping, you can identify and fix common problems customers face. Over time, that helps reduce the volume of customer support queries, benefiting both the company and the customer.

Feedback loop: Customer support teams can provide feedback on new product features and improvements. They can tell the product team whether the changes are meeting customer needs or causing new problems.

Retention and satisfaction: Understanding customer issues and addressing them proactively can increase customer satisfaction and retention—and reduce churn. When customers see their issues being addressed, they feel valued and are more likely to continue using your product.

Risk mitigation: If customer support is involved in roadmapping, they can help anticipate potential issues that could arise with new features. This allows the company to prepare or prevent these issues, mitigating risks.

Building a customer-centric culture: Including customer support in product roadmapping signals a strong customer focus throughout the organization. It emphasizes the importance of the voice of the customer in all aspects of the business.
Integrating customer support insights into the product roadmapping process is a powerful way to enhance your product quality and delight customers.
Role 1: Tracking product feedback and feature requests
Great, so how do you actually bring them into the feedback system?
Start by involving them in your feedback tracking and collection system. Create a system where they can share the product feedback customers give them and forward it on to the Product team.
Here are some ways you can centralize the feedback Support gets into a single place for Product:
1. Support tool integrations
Connect the support tools that your customer service teams use to a central feedback repository where Product can see it.
For example, if you use Savio to organize your feedback, you can set up integrations with Help Scout, Zendesk, or Intercom. Or, if you use another support tool, you might be able to connect the two with Zapier.
These integrations make it easy for your Support team members to log product feedback without leaving their tools.
Read how to do it in these customer support tools:
2. Customer support emails
Get support requests via email? Set up a system to easily forward them to Product.
For example, you can easily log feedback from email with Savio—just forward it directly into your feedback vault. Savio even adds customer attributes to it automatically.
Guide: The best way to track feedback that comes via email
3. Slack
Does your company use Slack? Support can use a dedicated feedback channel in Slack to share it with Product.
(One nice thing about this solution is that you can have some discussion about the feedback and perhaps even provide a workaround.)
Tip: If you use Savio, you can actually send Slack messages to Savio as feedback—a handy way to pull ideas from Slack into your feedback tool.
Slack is a common source of product feedback.
Guide: The best way to track feedback from Slack
4. A browser extension
A number of feedback management tools offer a web browser app, like a Chrome extension, to quickly collect feedback from any web-based support tool. Your support team could then copy and paste the feedback they get to the browser extension and send it directly to Product.
Related: Learn more about Savio's Chrome extension
This solution may also be ideal if your team answers support tickets via telephone and needs to talk to customers directly in real-time.
For example, imagine you're on a support call, and a customer mentions a specific place of friction using your SaaS product. The support person can take notes on the issue. When they're done helping the customer, they can copy and paste their product feedback into Savio's Chrome extension. It will go directly to your feedback vault for Product to see.
5. Upvote features on a voting board
Maybe your company collects user feedback and feature ideas on a public voting board.
If so, your support person could leave feedback by upvoting features related to their support call.
For example, imagine a customer was having trouble getting data from your cash management application into another tool to do cash forecasting. They take their problem to support. Your Customer Service rep could go to your voting board and add a "cash forecasting" feature—or upvote it if it's already there.
Guide: Avoid these feature voting board pitfalls
Role 2: Support can help prioritize roadmap features
Sure, prioritizing the roadmap is ultimately the job of your product teams (although, there's a trend for Customer Success to own more and more of that).
But Support should play a role. (In over 40% of companies, Support teams don't influence their product's roadmap.)
How can PMs involve Support??
Include Support in product meetings. For example, you could hold a monthly product meeting called "The 5 Product Improvements You Need" where you invite all your customer-facing teams to share features they see customers asking for. (This was an idea Propsify uses to include their Customer Success teams.)

Create space in the dev budget. For example, PMs can allocate a certain portion of their dev time to building features that Support has identified as being useful to reduce support calls.

Get hard data. Support teams can help PMs understand customer issues better if they're able to aggregate feedback data more effectively. Give them the tools to do that by setting up a customer feedback management system.

Tie features to revenue. Revenue data is especially persuasive. Consider looking at your customer feedback data in terms of monthly recurring revenue (MRR). For example, filter feature requests for the issues and support needs of your highest-MRR customers and use that to prioritize features.

Collect user stories. In addition to concrete data, Product teams need to understand the user experience context. Support teams can be more effective at communicating customer needs (and influencing the product roadmap) if they are able to frame support trends in terms of user stories.

Be thoughtful about how you prioritize. There are a ton of ways to decide what features to build, including a number of different roadmap prioritization frameworks that you could choose. Ideally, select one that is inherently customer-centric, like user story mapping, the Kano model, or Savio's model for feature prioritization.

Create internal structures to advocate for customers. For example, you could set up a Customer Advisory Board that's made up of key stakeholders who are focused on advocating for the needs of customers. That group can include some of your Support team reps.
Role 3: Support can close the customer feedback loop
Finally, Support teams should help PMs close the loop with customers. Closing the loop means letting customers know when you acted on their feedback—for example when you built a feature they asked for.
It's not just publishing a blog post or changelog entry, it means sending a personalized follow-up email that says, "Hey there, we listened to you and built your feature. Here's how you use it."
Guide: Close the Loop on Feedback to Boost Customer Retention. Here's How.
Closing the loop is valuable because it increases customer loyalty and retention.
Customer support is well-placed to help close the loop. They've been in contact with customers to help them resolve a problem. If you make a change to your product to resolve the product, just reach out and let your customer know.
Customer Support: Track product feedback to create evidence-based roadmaps
Support has a clear view of what's wrong with the product—bugs, awkward features, and friction areas. You can make your product better by including the feedback they hear in your development process.
So: make it easy for Support teams to log product feedback and include them in your roadmapping process. Then, when you build new features, empower Support to close the loop.
And make everyone's job easier by ditching spreadsheets and getting a purpose-built feedback tool.
Savio makes it easy for your Customer Support team to get feedback to Product. Try Savio out (free) or schedule a demo.
FAQ: Customer support, product feedback, and roadmapping
What is roadmapping?
Product roadmaps are visual planning documents that communicate where you're planning to go with your product. They often include information like features and timeframes and they serve to create alignment in your organization on your product plans.
Product roadmapping is the process of defining your product roadmap. Learn more here:
Guide: The Ultimate Roadmapping Guide
What is customer feedback?
Customer feedback is the input you get about your product, service, and brand. It can be from current customers, prospects, or churned customers. Customer feedback is important for understanding customer needs and expectations.
It can be broken down into a few categories.
Taking the time to evaluate customer feedback can help businesses better understand customer needs and improve their products, services, and marketing efforts.
How important is customer feedback?
Very. When you know what your customers like, don't like, and want, you can make product changes that keep them happy. Plus, it's a great way to come up with new product ideas.
Collecting feedback has other benefits, too:
What feedback software tools can I use to get feedback from support reps?
There are lots of potential options.
You could use spreadsheets, Trello, or dev tools like Jira, but those all are quite manual—you'd be adding a significant amount of work on your Support teams by using them. (And, if it's more work, your support reps might not do it consistently.)
Savio is another option. Savio connects to your support tools so customer service reps can submit feedback without task switching. It makes gathering feedback automatic.
Alternative tools: Check out this list of product feedback software for more options.
Who else needs to be involved in collecting customer feedback?
Ideally, all your customer-facing teams will be part of your feedback system and roadmapping process. That includes:
How should Support respond to feedback?
Good question—check out our guide for responding to feedback for both positive feedback as well as feedback from unhappy customers:
Guide: How to Best Respond to Customer Feedback and Feature Requests
Last Updated: 2023-05-24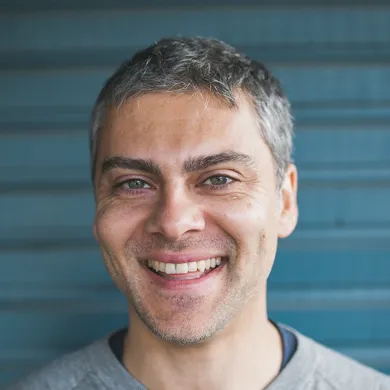 Kareem Mayan
Kareem is a co-founder at Savio. He's been prioritizing customer feedback professionally since 2001. He likes tea and tea snacks, and dislikes refraining from eating lots of tea snacks.
Make product plans with evidence, not anecdote
Centralize product feedback, enrich and prioritize it with customer data, and create evidence-based roadmaps.
For B2B SaaS Product and Success teams.
Contents
A Product Management Platform
for Customer-Obsessed Teams
SaaS teams use Savio to centralize customer feedback
and create evidence-based roadmaps