The Role of Marketing Teams in Tracking Customer Feedback
Your marketing teams both receive feedback from customers and use it. Here's exactly what their role should be in your feedback system.
Building a feedback management system?
Don't forget to include your marketing team.
Here are the critical roles they play in a successful feedback process:
Logging product feedback from social media

Using product feedback to level up marketing efforts

Collecting and manage content feedback
Reasons Marketing team should be involved in product feedback systems
It's vital that marketing teams are part of your product feedback system for these reasons:
Contact with customers via social media. Customers leave product feedback publicly on your social media channels. It's your marketing team's responsibility to see it, respond, and then pass it on to Product. Ultimately, this improves customer experience and boosts satisfaction.

They need to understand your audience. Effective marketers send the right message to the right people at the right time. To do that, they need to have a clear understanding of their target customers and audience. Product feedback contributes to better understanding of user pain points and customer needs.

Product positioning. Marketing teams—and product marketers in particular—need to be able to understand and articulate how your product differs from your competirors. You can use customer feedback to see how customers see your product relative to others and to help develop compelling product positioning statements.

Prioritizing content. Content marketers produce content to help customers understand your product, the problem it solves, and how to use it. Content feedback—customer feedback about content—can help them decide what types of content to
Ultimately, marketers are more effective when they have access to customer feedback. They understand the customer better and can apply customer insights to sharpen their messaging.
For those reasons, include them in your customer feedback process. Here are three specific roles they can play.
Role 1: Tracking product feedback
Marketing teams are responsible for several channels, like social media, that generate feedback. Make sure that they're tracking it, responding to it, and sending it to the Product team.
Read the guide: How to respond to customer feedback [Complete Guide + Templates]
Here are some common places Marketing might come across product feedback or ask for it directly.
1. Twitter
Twitter is an especially rich source of feedback for SaaS companies. If you have a presence on Twitter, people are probably commenting on your product or sending feature requests there.
For example: We recently saw a Zoom user leave a new product feature request in a tweet. Zoom's marketing team could collect and centralize it in a feedback repository.
Twitter can be a gold mine for product feedback. Here's an example of a Zoom customer making a feature request.
Tip: You can use the Savio Chrome extension to quickly send feedback from Twitter to your Savio feedback vault without switching tools.
2. Instagram
Instagram is another common source of feedback, especially among B2C companies.
For example: Whole foods has received product feedback from customers regarding their ordering system and packaging.
Here are some examples of customer product suggestions left on Instagram posts. Source: Instagram
3. LinkedIn
LinkedIn may be another source of user experience and product feedback.
For example: We recently saw a subscriber of the How the F*ck podcast leave product feedback about a link in a subscriber-access document that wasn't working.
Here's an example of feedback left on a LinkedIn post. Source: LinkedIn
4. Facebook
Depending on your company, you may use Facebook for posting news and updates. If you do, you may find that your customers leave you feedback on your posts.
For example: In a post about a new Salesforce feature, a customer left feedback about Salesforce pricing. Marketers may want to capture that and send it to a product manager to follow up.
Here's an example of pricing feedback left on a Facebook post. Source: Facebook
5. Customer reviews
Online customer reviews aren't just a rich source of information about customer satisfaction, they also hold valuable product feedback.
For example: In a review of Savio on G2, David S. noted that he would like a voting board tool and roadmapping functionality. We ended up using feedback like that to justify building both a voting board and a Kanban-style visual product roadmap.
Here's an example of product feedback left in a customer review of Savio. Source: G2
6. Webinars
Another place marketers might interact directly with customer feedback is through marketing events like webinars.
Customers and product users may ask questions in a webinar or mention pain points. Marketers can also solicit feedback directly from post-webinar surveys, in Q&As, or in a follow-up email.
Role 2: Use product feedback to improve marketing effectiveness
Marketers don't just collect customer feedback—they can also use product feedback in their work. Here are 7 ways product feedback can help marketing teams understand their audience and level up campaigns.
Understand customer needs. Feedback helps marketers understand the specific problems that customers have. That empowers them to more powerfully communicate a product's benefits.

Build customer personas. Marketers should have a deep understanding of their customer segments to target marketing messages appropriately. Feedback helps marketers nail down those segments.

Develop use cases. Product feedback helps marketers understand how customers are actually using your product—and sometimes those uses are surprising. Feedback gives marketers ideas for new use cases, or even open entirely new markets.

Write case studies. Case studies are an essential bottom-of-the-funnel content category that helps prospective customers understand how to be successful with your product. User feedback can help marketers identify new case studies to write.

Solicit testimonials. Testimonials are valuable as social proof. But it can be difficult to know which customers to ask for testimonials. Feedback helps you identify users that are most happy with your product and may be willing to provide a testimonial.

Product positioning. In a crowded marketplace, product positioning helps differentiate your product from competitors. Feedback lets you identify and promote the features your customers like best so your product stands out.

Sharpen copy. I've found that customers are a rich source of compelling marketing copy. They help you write about your product in exactly the language that your audience uses.
Tip: Marketers can use Savio's feedback vault to read through your company's database of product feedback.
Read the guide: How Marketing Teams Can Use Savio to Optimize Content and Drive Growth
Role 3: Manage content feedback
The above two roles were related to product feedback—feedback customers give about your product.
But there's another kind of feedback that's increasingly important to marketers: content feedback. Content feedback is feedback customers give you about your marketing content. It includes:
Ideas for new blog posts, podcast episodes, or videos

Feedback on whether a piece of content is helpful or not

Feedback on whether your audience liked content or not

Feedback on what kinds of content are most useful
Product managers are typically responsible for building and maintaining systems for collecting and using product feedback.
But it's usually the role of marketers to build and maintain the system they'll need for collecting content feedback. That includes collecting content feedback, prioritizing it to decide on a content strategy, and closing the feedback loop.
1. Track content feedback from marketing
Content marketers should log the feedback they receive about their content from every channel they get it: Twitter, email, voting boards, and more.
Canvas Annuity gathers feedback for blog ideas using a feedback form at the bottom of every article.
Read more: 29+ Examples of customer content feedback
2. Prioritize content requests and create a content roadmap
Next, marketers can use content feedback to inform their content marketing strategy. When you're choosing what content to produce based on suggestions from your customers, you're applying a user-guided content marketing strategy.
3. Close the feedback loop from marketing
Closing the feedback loop means following up with customers after you act on their feedback.
For product feedback and feature requests, this often means telling customers when you build a feature request that the customer asked for. For example, imagine you had customers asking for a Slack integration. After you build it, your customer success team might reach out to the customers that asked for the integration to let them know you built it.
It's the same with content feedback—you should follow up.
Imagine your users ask you for a guide on using the analytics tools in your products. You listen to them and you write the guide.
You should reach out to them and let them know.
This has several benefits:
You'll generate traffic. Customers that asked for a piece of content are likely to read and share it.

You'll delight your customers. They'll be stoked that you listened to their suggestion and then acted on it. It's a quick way to build customer loyalty and reduce churn.
Marketing teams: Track customer feedback
Feedback isn't just for product management teams—every customer-facing team should be collecting it.
That includes your marketers since they interact directly with customers through channels like social media.
Plus: it can help them do their work better.
The big takeaway: build your marketing team into your feedback process.
Read next: How to Track Customer Feedback: Your Guide to Designing a Killer System That Works
Find a tool: 20 Customer Feedback Tools to Build Better Software
Last Updated: 2023-03-27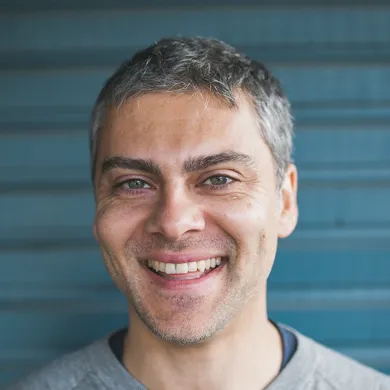 Kareem Mayan
Kareem is a co-founder at Savio. He's been prioritizing customer feedback professionally since 2001. He likes tea and tea snacks, and dislikes refraining from eating lots of tea snacks.
Make product plans with evidence, not anecdote
Centralize product feedback, enrich and prioritize it with customer data, and create evidence-based roadmaps.
For B2B SaaS Product and Success teams.
Contents
A Product Management Platform
for Customer-Obsessed Teams
SaaS teams use Savio to centralize customer feedback
and create evidence-based roadmaps