How Marketing Teams Can Use Savio to Optimize Content and Drive Growth
Marketers: you power your company's growth. Savio can help you use customer feedback to fuel that growth.
Savio is a product management tool—it helps Product teams:
Get a steady flow of organized feedback from customer-facing teams

Centralize, organize, and enrich feedback with customer data

Build evidence-based product roadmaps

Close the loop with customers when you build what they ask for
But it's also an incredibly useful tool for marketing teams to drive business growth
Here are the 9 ways that marketing teams can use Savio to take their work to the next level.
Read more: 29+ Examples of customer content feedback
1. To understand customer needs and pain points
We like the jobs-to-be-done framework for understanding customer needs. In that framework, your customer is hiring your product to solve a problem they have.
What is that problem? What challenges are they facing?
Understanding the "job" the customer needs to do and their pain points lets you target your message so it's relevant to them and helps them see how you provide value.
How to use Savio: You can read through the verbatim customer feedback in your Savio feedback vault. It can help you understand how customers describe their pain points in their own words.
Here, feedback from a customer tells you that one pain point is identifying trends using the product's current reporting tools.
You can even filter to find the feedback to find, say, enterprise customers or customers with a high MRR. This lets you pinpoint pain points from different customer segments.
Filter feedback to understand the pain points of particular customer segments.
Step-by-step guide: How to filter feedback in Savio
2. To build customer personas
Customer personas are a foundational digital marketing tool. These semi-fictional representations of the key traits of your target audience help you craft appropriate and effective targeted marketing messages.
The best customer personas are created using customer data that you collect during audience research campaigns. The research helps you create personas that are based on what your customers are really like rather than what you think they're like.
Your Savio customer feedback vault is a repository of data that can be used to build these customer personas. It houses a particular type of useful customer data—likes, dislikes, and customer needs that are relevant to your product or service. Because the feedback is about your product, it's extremely valuable.
For example: You might notice that your enterprise customers are consistently looking for tools to help them better collaborate with their teams.
This example feedback might help you develop customer personas. For example, it could tell you that this customer uses Slack, that they work in big teams, and that a challenge of theirs is coordinating and fostering collaboration among everyone on their team.
This gives you some clues about what that segment of customers is like. It can help you discover, for example:
Typical roles and titles of the customers in that segment

What tools they typically use

Their goals and challenges

The primary challenges they face
… and more.
How to use Savio: Filter your feedback and feature requests to find a specific customer segment. Then read through the feedback left by customers in that segment. It can help give you a deeper understanding of that segment's goals, challenges, purchasing behaviour, and product objections that can be useful in creating a detailed customer persona.
3. To build case studies and use cases
Case studies and use case landing pages help drive trial sign-ups and sales. And your customer feedback can help you write them.
For example: You might use the following strategy for writing use cases and case studies based on your customer feedback:
Start by gathering relevant feedback. Collect online reviews, testimonials, survey responses, and anything else you think is relevant. You can gather it together in Savio and enrich it with customer attributes, so you can organize it later by customer segment or product.

Identify themes. Once you have your feedback database set up, you can scour it to identify common themes or patterns in the feedback. In addition to pain points, look for benefits and innovative ways to use your product. Write use cases based on those themes.

Reach out to customers. Once you've written the use case, contact customers that rated your product highly or provided positive feedback. Those customers may be especially willing to provide testimonial quotes or be highlighted in a case study.
How to use Savio: Savio holds all your feedback. Send all the relevant customer feedback to Savio using one of the many native integrations or the Chrome extension.
Use the Savio Chrome extension to gather customer feedback from any web-based tool.
Then, use Savio's close-the-loop feature to send a personalized email marketing message to the customers, inviting them to be featured in a case study. (You can bcc your CRM to make sure it's logged properly).
Use Savio to contact customers that gave you positive feedback and invite them to be highlighted in a marketing case study.
Step-by-step guide: Sending email from Savio
4. To differentiate your product
If you've set up your feedback management system well, it'll touch all your customer-facing teams.
That means it'll contain feedback from your current and churned customers (from your customer success, customer support, or help desk teams). That can tell you about what your customers think are the main strengths and weaknesses of your product.
You'll also get feedback from your prospects and leads (collected by your Sales team). If you ask, these audiences can tell you about the strengths and weaknesses of other products on the market and how yours compares.
Ultimately, that helps you decide how to position your product with respect to your competitors.
For example: In a conversation I had with a prospective customer, I heard that our Salesforce integration is much better than some of our competitors. Whereas other companies' integrations required users to send feedback from Salesforce manually, ours is all automated. And you can set it up in just a few clicks—much faster than with our competitor.
The result was that we learned that one of Savio's strengths is our numerous integrations and how easy it is to connect Savio to the tools our customers are already using. Our integrations contribute to a really positive customer experience.
How to use Savio: Read through your customer feedback verbatims in your feedback vault to understand what your customers like about your product and why they chose it over your competitors.
6. Look at verbatims to refine marketing copy
It's a struggle to come up with concise and compelling marketing copy. Where can you generate ideas for persuasive, crisp text?
Well, one source is your customers' own words. You can use their feedback to get new ideas for how to talk about your product and its value. After all, a customer's own words are very likely to resonate with other potential customers like them.
For example: We used this strategy to refine our marketing for our own product, Savio. When we started, we talked a lot about how Savio collects customer feedback. Over time we saw that many of our customers talked about "tracking feature requests," and we ended up adopting that terminology in most of our marketing copy.
How to use Savio: Read through your customer feedback verbatims in your feedback vault to see how your customers talk about how they use their product. Consider using their own words in your marketing copy.
7. To streamline your marketing workflow
Part of launching new product features is marketing them. A product management tool like Savio can help you know which features are coming down the pipeline so that you can write the necessary marketing materials.
How to use Savio: As features more through the product development process, PMs can update their status in Savio. When a feature is ready, it can enter into the marketing workflow. Here's how we set ours up at Savio (you can customize your workflow to suit your team).
Update status. When a feature is ready to launch, we set its status to "Shipped". (Actually, we use the Shortcut integration to keep feature statuses updated automatically… but that's another story).

Filter for shipped features. Then, our marketing team can search the feature request list to quickly find shipped features. This gives them a quick list of features ready to be marketed.

Put into the marketing workflow. Finally, our marketing team pushes those features through their marketing workflow and creates the content they need.
Savio has a quick "Shipped" filter that can help them find the features that need to be marketed next. (You can customize these labels and filters to your own workflow).
With this process, marketing teams can always know what content they need to create for new features.
Step-by-step guide: How to use the "Shipped" filter in Savio
8. To find content ideas
Rather than "product feedback" your customers may give you "content feedback." That's feedback about your marketing content. It might be about whether your customers like a piece of content or not. Or it might be a request for more content on a particular topic.
You can use this content feedback to help guide your content marketing strategy. We call this a user-guided content marketing strategy—when you decide what content to create in part based on what your audience is asking for.
For example: Imagine one of your customers asked you to write a blog explaining how to use your cash forecasting feature.
Your target audience and users might leave you feedback that generates ideas for marketing content.
You can use that feedback to help you make decisions about your editorial and content calendar.
How to use Savio: You can use Savio to manage the entire content feedback process:
Use Savio to collect content feedback

Slice and dice your content requests by audience segment

Filter feedback and requests to find only those relevant to the marketing team

Identify popular requests and prioritize content requests

Close the feedback loop—follow up with customers who requested content when you create it.
Read more: How to manage content feedback and requests with Savio
9. To collect product feedback from social media
Finally, Marketing may simply want to collect product feedback that they receive from customers directly.
For example: Your company might receive feedback through social media, which then lands in your marketing team's lap. They can send it to Savio so that Product will see it and incorporate it into the rest of the product feedback they receive.
How to use Savio: Marketers can use a number of different methods for sending feedback to their team's vaults. Perhaps the most useful are:
Here, we're logging feedback through the Savio Chrome extension.
Read more: How to build a leak-proof feedback tracking system
Customer feedback: Not just for Product anymore
It's usually product managers that are obsessed with feedback in a SaaS company. That's a good thing—it's their job to understand and value the "voice of the customer".
But feedback is useful to marketers, too.
Savio helps marketers make the most of feedback.
Want to see how?
Schedule a free personalized demo and we'll show you.
Or, start a free trial, and kick the tires for yourself.
Last Updated: 03-04-2023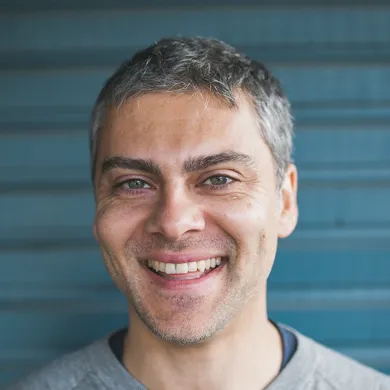 Kareem Mayan
Kareem is a co-founder at Savio. He's been prioritizing customer feedback professionally since 2001. He likes tea and tea snacks, and dislikes refraining from eating lots of tea snacks.
Make product plans with evidence, not anecdote
Centralize product feedback, enrich and prioritize it with customer data, and create evidence-based roadmaps.
For B2B SaaS Product and Success teams.
Contents
A Product Management Platform
for Customer-Obsessed Teams
SaaS teams use Savio to centralize customer feedback
and create evidence-based roadmaps