What is Voice of the Customer (VoC)? Definition, FAQ, and Guide
What is voice of the customer?
Voice of the customer (VoC) is what your customers think of your product, brand, and company. It refers to the feedback your customers give you about their expectations and experiences as they move throughout the customer journey. VoC data promotes customer-centricity because it helps you understand how to create the experiences that your customers are looking for.
Voice-of-the-customer research is a set of research activities that are intended to uncover the opinions and attitudes your customers have. This research tells you how your product and services actually land. You do VoC research by soliciting and collecting feedback on your users wants, needs, likes, dislikes, and more.
What is a voice-of-the-customer program?
A VoC program is just a dedicated campaign that you execute to collect VoC feedback. You implement a VOC program by developing a strategy to learn about your customers' experiences and then implementing it.
How VoC programs work depends on the company and industry. For example, in SaaS companies, it's common for a VoC program to be executed by an interdisciplinary team, including product leaders, customer success (CS) managers, customer support team members, marketers, and even sometimes members of the engineering team (see below for the roles of each of these teams).
Why is VoC important?
To sell a product, you need to know what your customers want. And if you depend on subscriptions like SaaS companies do, you also need to beat down churn and increase retention. To do that, it's critical to provide superior customer experiences.
Voice-of-the-customer insights are useful because they inform action. When you know how your customers experience your product and brand, you can make decisions that enhance your product, improve your users' experience, and ultimately improve sales and retention.
On the other hand, without knowing what your customers think, you're walking blind. You're unable to identify and take opportunities, and you're unable to address problems in your product that are leading to low uptake.
Benefits of knowing the VoC of your company
Having visibility into your customer needs and experiences results in several tangible benefits.
A better product
When you know what your customers want, you can create a better product.
For example, L.L. Bean used to have customers fill out a short questionnaire whenever they returned a product. They then used that information to improve the quality of their apparel.
In the SaaS world, Stripe uses an in-app survey to ask about user experience with their features. That helps them understand whether those features are making their app easier to use, or if they're becoming a barrier.
Stripe uses VoC data to understand how customers like new features and improve its product
This is the main benefit of VoC feedback: it guides you toward decisions that improve your product or service.
Team alignment
Another big benefit is that it helps your teams work better together.
Each team has different objectives. Product is there to deliver a good product that achieves the business objectives. Sales is trying to maximize sales. Customer success exists is working tirelessly to improve customer experience and reduce churn. Engineering is thinking about how to build features efficiently within their team's resources.
Because of their different needs and goals, teams don't always agree on a best course of action.
(As one ex-Google product leader said, "CS and Product are often either the worst friends or the best enemies.")
Some disagreements between teams could be resolved simply through a consensus about what customers actually think.
VoC data helps because it provides a single source of truth about what the customer actually wants. Then, when there's disagreement about your product strategy, at least everyone can start with the same clear understanding of customer needs.
The result is more productive discussion and easier consensus.
Customer retention
Retaining customers is critical in any industry. And research suggests that unmet product expectations is one of the most significant causes of churn among SaaS companies.
Collecting VoC feedback helps you understand what customer expectations are and how you can meet them. When you do, you'll be able to reduce churn more effectively and increase retention.
For example, MarketMuse includes a mandatory survey as part of their cancellation flow to understand why customers churn. This helps them more effectively think about what is causing dissatisfaction with their product and take action to improve retention.
MarketMuse uses a cancellation flow to understand VoC and increase retention.
Revenue growth
A fourth benefit is increased Sales. VoC data helps understand what your customers like about your product. That gives you the ability to market it better, and ultimately close more deals.
Read more: How to collect feedback for your marketing content strategy
It also makes your Sales team's job easier. When you have a product that is a great fit for your target market, your customers will quickly see its value. And when they see its value, they'll be more likely to buy it.
Each team's role in a voice-of-the-customer program
One of the challenges of collecting and analyzing the voice-of-the-customer data is that it touches a number of teams.
Product management
Product managers and leaders are those responsible for coordinating VoC work. They may play a number of roles throughout the process, including:
Collecting customer feedback. Product managers often collect feedback directly through customer interviews and calls. They may also view users directly as they use a product.

Designing the VoC program. Product leaders are often in charge of VoC programs. They might be responsible for defining customer survey questions or in-app widgets for collecting customer feedback.

Centralizing and analyzing feedback. The product team is usually responsible for centralizing product feedback and making sense of it. They'll use it to identify product strengths, opportunities for improvement, and differences between customer segments.

Developing product strategy. Perhaps the most critical piece of a VoC campaign is action: What are you going to do when you've distilled insights from your VoC data? Product teams develop product strategy roadmaps based on VoC data to build a better product that customers will love.
Customer success
Customer success is another critical VoC team. They're usually responsible for helping customers get the maximum value out of a product so that they don't churn. That typically gives them at least two roles when it comes to understanding VoC for your company:
Collecting feedback. Part of the work of customer success professionals is to be the customer expert. They are talking directly to your customer base all day, so they often are the most likely to hear customer feedback and new product feature requests. Since they're already getting that VoC data, they should be involved in collecting it.

Advocating for the customer. When Product teams are building their roadmaps, they typically have a number of considerations—dev resources, tech debt, preferences of execs, entering new markets, and more. All those considerations can dilute attention to customer needs. Customer success often plays the role of customer advocate, helping to emphasize VoC data in product strategy decisions.
Read more: Why Customer Success Should Play a Bigger Role in Your Product Roadmap
Customer support and your help desk
Customer support has a similar role to customer success. Your help desk hears about the challenges customers have with your product or service. They pick up the mess when there's an issue with your product, so they are often critical for salvaging damaged customer relationships.
Customer support is a gold mine for VoC data, so they should help collect and share it.
Marketing
Marketing teams can be involved with your VoC program in several ways.
Framing value. Marketers are often involved in the critical role of helping customers understand your product's value. They design messaging around positioning, produce communication materials, and are even involved in pricing. By framing how the customer understands a product's value, marketers directly influence the way a customer experiences your product.

Collecting feedback. Sometimes marketers also receive customer feedback directly. For example, customers may use social media platforms to share their opinions about a product. Or, it may also be up to the marketing team to browse and collect online reviews. These are both important sources of VoC data that marketers can help collect.

Creating content. Finally, marketers are responsible for creating content that can help customers use products and get the most value out of them. For example, marketers might create strategy guides or playbooks that enhance the value a customer gets from your product. In that way, marketers play a role in influencing customer feedback and satisfaction.
IT, engineering, and development teams
Sometimes IT or dev teams also play a role in helping to execute a VoC program. For example, they might be used to build an onboarding flow that helps your customers have a better experience with your product. Or, they might be responsible for building the database for your VoC data.
Depending on your particular company, you may want to bring a representative from your dev team to VoC implementation meetings.
How to build a VoC feedback loop system
Building a solid process for collecting data about the voice of your customers isn't hard, but it requires a thoughtful strategy. Here's what that could look like.
1. Collect customer feedback
The first step is figuring out where you'll collect feedback on the experiences of your customers from. There are maybe a billion ways to do this.
As just some examples, you can collect customer feedback using:
Customer interviews

Focus groups

Online surveys

Cancellation flow feedback

Live chat conversations

Social media and social listening

Customer sentiment analysis

Live Customer calls and recorded call data

Online customer reviews

Net promoter score (NPS) surveys

Email feedback requests

Feedback forms

Feature voting boards

Customer behavior and heatmaps
… and many more.
My advice is to start by making sure you already gather feedback when your customer-facing teams receive it. Then think about any gaps or touchpoints where you're currently missing data.
Read more: Examples of Collecting Feedback at Every Stage of the Customer Journey
Also, consider where that feedback will go. You'll need a single repository in which to centralize feedback from your support tool, your CRM, Slack, email—wherever you get it. Creating this omnichannel system for collecting feedback ensures that nothing falls through the cracks.
Read more: Tracking Customer Feedback from Email
2. Share and analyze your feedback data
Once you have your VoC data in one place, you can go through it to pull out valuable insights.
Identify needs and wants. Look for the things your customers are asking for. In SaaS, you can use the jobs-to-be-done framework for thinking about what your customers are trying to accomplish. In other industries, you might be thinking about your customer's emotional connection to your product. Knowing what a customer wants helps you provide it for them and improve their experience.

Locate customer pain points. Part of creating an incredible customer experience means helping them overcome their pain points. Your VoC data can tell you where they're facing barriers with your product and what you can do to reduce those.

Look for trends. Consider how your VoC data is shifting over time. Are there clear trends you can see? Can you tie those trends to a particular action? For example, maybe your customers began having a better experience after you improved your knowledgebase documentation. Understanding how VoC is shifting can help you uncover the concrete steps you can take to improve it.

Consider customer segments. Rather than think about your customers as a single group, look for VoC data for different segments that make sense for your company (demographics, role, jobs to be done, etc.). What do customers with the highest MRR think? What experience do your enterprise clients have? User segments to understand VoC in a deeper way.
Read more: Best Tools for Collecting and Analyzing Customer Feedback
Finally, remember to share VoC feedback among your teams and stakeholders. It can help all your teams understand your customers better.
3. Identify highest-impact actions
Ideally, you'll be able to pull insights from your data that guide you toward steps you can take to improve your customers' experiences.
You might get ideas about how to improve the product itself. Or, it could be about a constellation of related things:
Improving the quality of your customer support

Tweaking the pricing strategy

Improving your website functionality

Improving the accessibility of your product to certain customers
And so on. Most teams will have no trouble brainstorming a bunch of potential actions to take to improve customer experience. The challenge for most teams will be identifying the actions that'll have the highest impact—and prioritizing those.
Here's a full guide on how best to prioritize feature requests and feedback.
4. Act and respond to feedback
This is why you're collecting feedback in the first place. Use it to instigate action.
It might be that you fill your product roadmap up with new features that your customers have asked for. In other cases, you might provide training to your support team to fill some identified gaps. However you do it, act.
One important action is simply responding to a piece of feedback. Responding to either negative or positive feedback can be the first step in helping your customers feel heard and valued.
Read more: How to Respond to Customer Feedback
5. Close the feedback loop
Finally, follow up with your customers when you take an action that they asked for.
It's easy to do and it's super effective: When your customers can see that you've taken an action based on what they said, they'll feel like you genuinely care about them. This step alone is a powerful way of fostering customer loyalty and boosting retention.
It doesn't have to be complicated—just send a quick, personalized message when, for example, you build a feature that a customer has asked for.
You'll love the responses your customers give you to your close-the-loop messages. We certainly do.
Read more: The Complete Guide to Closing the Feedback Loop
How to choose the voice-of-the-customer tools
There are a ton of customer feedback management software tools out there that you can use to implement a voice-of-customer program. Here's how you can find the right fit for your needs.
Collect feedback from everywhere
Customer feedback comes in from a ton of different places. Make sure you choose a tool where you can centralize all that feedback so you can look at it in one place.
For example, if you're going to send customer satisfaction surveys (CSATs), make sure that the results can be sent to your VoC tool. Similarly, make sure you can centralize the feedback you get from your support tool and your CRM.
Read more: How to Collect Feedback from Your Sales Team
Savio is one of the most flexible VoC tools because it can connect to virtually any tool. It has a ton of native integrations, connects to Zapier, and has a Chrome extension that can pull in feedback from any web-based tool. And if none of those work, you can send feedback directly using the API.
Integration with your task management tool
At the end of your VoC program, you'll often want to make some decisions and actually take action. That's why it's useful if your VoC tool also connects with the tool you use to organize your workflows—your product development tool, project management tool, or roadmapping tool.
Savio has a roadmapping function, which lets you plan and communicate your product vision. It also connects to Jira and Shortcut, enabling you to coordinate new feature development with your dev teams.
Quick learning curve
Ideally, the tool you choose is simple to use with an intuitive user interface. The easier it is for your team to master, the better.
The right features
The best VoC tool for you depends on how you plan to go about discovering your customer's opinions.
If you want to understand how they're using your site, you might need behavior analytics features. If you want to set up Focus Groups, you might need your tool to help you schedule those. If you want to send NPS surveys, you might want a tool that has a built-in online surveys feature.
Savio has the features you need to collect and centralize feedback from anywhere, and then segment it using your customer data. It can help you navigate the entire VoC process from talking to customers to building a product roadmap informed by that feedback to closing the feedback loop.
Great support
You might have questions about using your tool. Make sure that there is a range of options for understanding how to use it better, potentially including a knowledgebase, email support, live chat, and more.
Savio prides itself on great support and a comprehensive knowledgebase. At the moment, even I—a founder—take some support calls. We'll take care of you.
Putting your voice-of-the-customer insights to work
Understanding what your customers think about your company and product gives you the power to make changes that dramatically impact your business and bottom line. VoC research insights:
Align teams around customer needs

Empower you to build better products

Pull down churn rates

Fuel effective sales teams
Implementing a successful program that actually delivers VoC insights and fuels change is totally possible.
You just need the right processes and tools.
Find out more about building a system for managing customer feedback here:
Read next: How to build a robust feedback management system, step by step
---
P.S. Looking for a tool to help you collect voice-of-the-customer data, organize it, drive action, and close the loop?
Savio can help.
Learn about Savio's features, or play around with it in a free trial.
Last Updated: 07-03-2023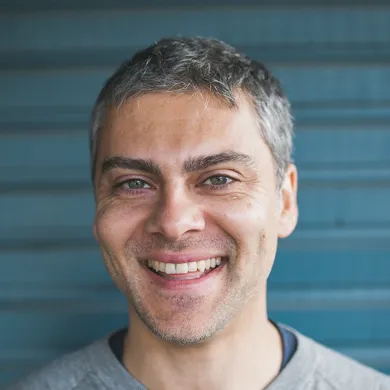 Kareem Mayan
Kareem is a co-founder at Savio. He's been prioritizing customer feedback professionally since 2001. He likes tea and tea snacks, and dislikes refraining from eating lots of tea snacks.
Make product plans with evidence, not anecdote
Centralize product feedback, enrich and prioritize it with customer data, and create evidence-based roadmaps.
For B2B SaaS Product and Success teams.
Contents
A Product Management Platform
for Customer-Obsessed Teams
SaaS teams use Savio to centralize customer feedback
and create evidence-based roadmaps