20 Customer Feedback Management Tools You Can Use to Build Better Software
Want to build an amazing product that delights your customers?
Your best bet is to collect customer feedback and then use it to prioritize the features you build. An effective customer feedback management system will help you reduce churn and expand sales.
The best part is that a robust customer feedback system isn't hard to build. And there are a variety of tools that make it easier than ever.
Some of these apps help you capture customer opinions and suggestions about your product or service: the good, the bad, and everything in between. Others, like Savio, help you collect that feedback in a single place and organize it so you can glean insights that help you prioritize features. Still others help you visually display the features you choose to build into a visual product roadmap so your team and your customers know where you're headed.
In this article, we give you a complete customer feedback management tool roundup. These are the most powerful tools out there for creating your customer feedback process. We've split them up by use case into the following categories:
Customer feedback management software tools
Feedback collection software tools
Survey software
Product roadmapping software
Let us know if we're missing any of your favourites!
Note: Savio helps B2B SaaS Customer Success, Product, and Sales teams organize and prioritize product feedback and feature requests. Learn more about Savio here.
Best customer feedback management software tools
Feedback is most useful when you can organize, analyze, and interpret it. Ideally, you'll be able to do more than simply know how many customers want a feature; you'll be able to understand which customers want a feature, how much total revenue the customers that want a feature represents, and so on.
The best product feedback software tools let you slice and dice your data so you can turn it into usable product insights. The best tools below solve these problems:
Product feedback is everywhere. Good customer feedback tools below centralize your feedback in one place from everywhere you get it.

Feedback is disorganized. They help you sort through your deluge of feedback to arrive at new insights about what your customers want.

Other teams don't see it. These tools help you share customer insights with your colleagues so everyone's on the same page.

Closing the loop. The best feedback tools make it easy to tell your customers when you acted on their feedback.
Let's dive in!
Savio
Savio is a customer feedback management tool that allows you to easily capture customer feedback and feature requests and consolidate them in a single source of truth.
Savio centralizes feedback in one place
With Savio, you can collect customer feedback across multiple channels, including email, customer support tools like Intercom, Zendesk, and Help Scout, your HubSpot or Salesforce CRM, our API, our Chrome browser extension, and more. You can also set up a public voting board (although it's optional).
These connections allow you to create automations to easily pull your feedback from any channel.
Savio organizes and segments your feedback and feature requests
Once your data is collected, Savio provides a lightweight but powerful way to segment your requests so you can see which customers are asking for each request.
For example, we make it simple for you to filter and sort feedback to understand:
What your highest MRR customers think of your product

What features your churned customers were asking for

What feedback prospects are leaving for your sales team

What customers on your free plan say they would pay for
This gives you deep insight into your customers' needs so you can prioritize requests with confidence.
Savio unites your team around your customers
Customer feedback requires coordination between different teams. Sales, CX, Support, and Marketing receive feedback, and the Product team uses it to take action.
Savio helps bridge the gaps between these teams by making it simple to share feedback in a way that is easily accessible.
Read more: How To Run Your Product Meeting Using Savio
Savio helps close the feedback loop
Finally, Savio makes it easy to close the loop and follow up with customers once you build the functionality they ask for.
The result is a product your customers love, increased retention, and expanded revenue.
Savio price: Savio currently starts at $39 per month. Sign up for a free trial today to get started.
Ideal use case: Savio is perfect for companies of any size that need a robust, powerful, but simple way to collect customer feature requests, organize them, prioritize them to make product decisions, and close the loop with customers.
Confirmit
Confirmit is an expansive customer experience management software platform that allows you to capture feedback from your customers, review sentiment from social media, and transform your data into visual feedback stories. It's used to implement Voice of the Customer strategies as well as for market research and employee engagement. Confirmit's main strength is in sophisticated data analysis techniques and flexible dashboards.
Confirmit price: Confirmit prices are not public—you have to speak to a salesperson. Customer reviews suggest it's quite expensive.
Ideal use case: Companies with large VoC budgets that need help turning customer feedback and satisfaction metrics into visual customer experience insights.
Canny
Canny offers a public voting board that connects to a visual roadmap. It helps companies find out what their customers are asking for. Like Savio, Canny shows you how much revenue is tied to a given feature request, which allows you to more effectively prioritize. In addition to the public voting board, they offer a public roadmap feature that allows you to show your customers what you're planning to build next.
Canny price: Starts at $400/m with a 14-day free trial to get you started.
Ideal use case: Canny is best for companies that need a public voting board and visual roadmap for their customers.
Parlor
Parlor calls itself a "User Relationship Management" system. It captures user insights across the customer journey and stores them together in a single centralized location. It also features a complex project management system and a CMS platform. This makes it an all-encompassing solution for companies that need a customer management tool.
Parlor price: Parlor doesn't publicly disclose its pricing—you have to talk to a salesperson. SaaSworthy reports that feedback management plans start at $700 per month.
Ideal use case: Companies that need a comprehensive solution for their users that includes a CMS, a feedback management system, and a project management tool.
UserVoice
UserVoice is one of the first in the feedback management space so it's also one of the most well-known. It offers what is essentially a basic public voting board with very few extra features. Despite the lack of sophisticated features, it's one of the leaders in the field, previously used by companies like Microsoft. While it's not, in our opinion, one of the "best" ways to track feature requests (here's why), its popularity means it's worthy of a place on this list.
UserVoice price: UserVoice costs $699 for the most very basic features.
Ideal use case: Companies with a very large budget that need a super simple public voting tool.
Read more: 13 UserVoice Competitors for Tracking Customer Feedback
Feedback collection software
The first step in applying customer feedback to inform your product development is to collect it. Feedback can come from any number of sources: email, customer calls, your support tool, or NPS surveys, among many other sources. The following tools are geared towards collecting feedback and feature requests from your users and customers.
Saber Feedback
Saber feedback is a customer feedback collection tool that you can build right into your website. It makes it easy to discover bugs, understand user experience, and track NPS. It offers an intuitive interface, helpful analytics tools, email alerts, actionable insights into your user base, and several other features designed to help you build better products using the information you get from customer surveys.
Saber Feedback price: Starts at $29 per month. All accounts start with a 10-day free trial.
Ideal use case: Saber Feedback is ideal for companies that need a simple customer feedback collection solution that they can build into their website in a single button.
Feature Upvote
Feature Upvote is a lightweight customer feedback system. It allows you to create a public voting board where customers can provide feedback and uses cookies to ensure that customers do not vote more than once. Feature Upvote's limited features make it easy to set up and use.
Feature Upvote price: Starts at $49 per month per board.
Ideal use case: Feature Upvote is ideal for companies that need a super simple, low-feature solution for collecting customer feedback on a public voting board.
Qualaroo
Qualaroo is a customer feedback software platform that collects feedback data primarily through a widget integrated into your website or app. It allows you to solicit feedback within the context of your site or app, which makes it excellent for understanding how your customers are using your product or site, and what they need.
Qualaroo price: Starts at $80 per month for 100,000 tracked pageviews.
Ideal use case: Qualaroo is perfect for large e-commerce sites that want to understand user experience and what their customers are thinking when they make a purchase.
Loop
Loop provides visual customer feedback. Its main feature is its screenshot tool that allows your users to submit images of your app or website with their feedback. They also offer a forum that you can embed directly into your site where users can vote on the features they think are most important.
Loop price: Starts at $39 per month for up to 100 pieces of feedback. There's also a free plan with limited features.
Ideal use case: Loop is great if you need to give your users the ability to provide screenshots with their bug reports or feedback.
Feedier
Feedier is a comprehensive user experience platform. Its main feature is its ability to capture feedback from many different sources, including surveys, email and SMS feedback, mobile app widgets, and more. The platform also allows you to create journey maps, produce advanced reports, and conduct sentiment analysis with text analytics. It's a massive platform for companies that need to understand their user's experience in a detailed, thorough way.
Feedier price: Feedier doesn't publish its prices publicly. To get started, you have to schedule a demo.
Ideal use case: Feedier is geared at large companies and corporations that need to track every aspect of their customer's experience.
Survey Tools
Do you use surveys as your primary method for gathering feedback data? Great: here are our favourite software tools for getting customer feedback through surveys.
Survicate
Survicate is a survey software tool that helps you get user feedback through in-product surveys. It integrates natively with CRM, Analytics, and Customer Support tools. You can run surveys on websites, mobile apps, emails, and links.
Survicate offers advanced features like branching logic, customizable survey templates, and even an advanced NPS feature that allows you to track your Customer Effort Score over time. You can run customer satisfaction and customer loyalty surveys through email, on your website, through chat, in your customer support tools, or through your own app.
Survicate price: You can start using Survicate on a free plan to test all features. The free plan comes without limitations. You can select a flexible plan between $89/mo - $269/mo and address any use case. See the details on Survicate's pricing page.
Ideal use case: Survicate is ideal for a business that wants to understand its customers through comprehensive product feedback via several channels.
Refiner
Refiner is a survey software platform that allows you to create surveys in under 30 seconds. They specialize in micro surveys that you can use to obtain NPS scores, CSAT data, and much more. Surveys are integrated directly into your app and trigger at the precise moment you need feedback. Refined also offers sophisticated analytics so that you can drill down into your data and uncover valuable insights.
Refiner price: Starts at $79 per month for up to 5,000 monthly active users of your app. Prices increase for additional monthly users and for more features. They also offer a 14-day free trial.
Ideal use case: Refiner is geared at ambitious and growing SaaS companies that want to understand how their users feel as they use an app.
HubSpot Customer Feedback
HubSpot's feedback tools allow you to create custom email surveys. You can also choose from a number of pre-made online survey templates or customize your own questions. The results dashboard gives you a quick way to understand your data and makes it easy to share feedback with your team. This product easily integrates with the rest of the HubSpot ecosystem.
Hubspot customer feedback price: To get access to HubSpot's customer feedback surveys, you have to be on the Professional plan of the Service Hub, which starts at $340 per month.
Ideal use case: HubSpot's Customer Feedback tools come with its larger customer service bundle. It's ideal for large companies that need a comprehensive suite of customer service tools, including surveys. It's especially useful for those who already use the HubSpot CRM or HubSpot marketing tools.
Typeform
Typeform is another survey tool that allows you to create beautiful, custom surveys. Typeform's main selling point is its design capabilities; they allow you to make your forms look exactly the way you want without any coding required. They also offer advanced features like branching logic and conditional questions. (Heads up: It's actually really easy to track feature requests from Typeform surveys in Savio.)
Typeform price: Starts with a free plan that gets you 10 responses a month. The next step up is the Basic plan at $29 per month for up to 100 responses.
Ideal use case: Typeform is well-suited to companies that need a simple, aesthetically pleasing survey tool.
SoGoSurvey
SoGoSurvey is a massive survey and experience management platform that allows you to create surveys and publish them across a variety of different channels. Companies use it to deliver customer experience surveys that capture sentiment throughout the customer journey.
SoGoSurvey price: Start at $25 per month for individuals wanting a basic survey. Businesses must talk to a salesperson to get a quote. They also have free licenses and discounts for students, academics, and non-profit organizations.
Ideal use case: Individuals and organizations that need a large, robust survey platform with lots of features.
Roadmapping software
Once you've pulled out insights from your feedback data and prioritized your feature requests, you might want to create a visual product roadmap. You might even want to share that with your customers. Here are a few of our favourite roadmapping software applications.
Savio
We do this too. Quickly build customized Kanban-style roadmap boards. Keep your internal teams aligned by sharing internally. And nip disagreement and conflict in the bud by displaynig context for each feature—the number of requests, cumulative MRR, and so on.
Roadmaps can display critical information about feature requests so you can justify roadmap product decisions. But you can also hide this information if you want.
Of course, we're also huge on privacy. You can hide all that info if you want, showing only what you want to.
Savio price: currently starting at $39/m, but check our pricing page for details.
Ideal use case: We're one of the only solutions with contextual info built right onto your board, so Savio is for you if you want to be able to justify your product decisions to your teams.
Productboard
Productboard is a feature-filled product management and roadmapping platform. It combines a relatively simple customer feedback repository with a sophisticated roadmapping tool. Key features include built-in frameworks for prioritizing features and templates for visual roadmaps.
Productboard price: Starts at $20 per month per "Maker". A maker is someone who creates, edits, and prioritizes feedback or makes changes to the roadmap.
Ideal use case: Productboard is a great solution for companies that want a single place to manage their product and create complex visual roadmaps.
Read more: Save Up to $6,000 With These 14 Productboard Alternatives
Roadmap

Roadmap is an intelligent, well-designed product roadmap software tool. It consists of an input-driven voting board where your users can express their feature preferences. It also has several integrations with popular communications tools like Slack and Intercom. Roadmap lets you easily publish a beautifully designed public roadmap to your site to engage your customers and share which features you're planning to build next.
Roadmap price: Starts at $19 per month per product manager. This gets you up to 500 engaged users who can provide feedback. There's a 14-day free trial on all plans.
Ideal use case: Roadmap is ideal for small to medium-sized SaaS companies that need to display their product roadmap publicly and who also want a very simple feature request voting board.
Aha!
Aha! is a visual product roadmap tool and public ideas portal. It lets your users vote on their favourite tools so you can see what's popular. It also integrates closely with Jira, GitHub, Slack, and other development tools so your developers can stay on top of the features they're building. Additional features include a user-story mapping tool and a tool to make design mock-ups.
Read more: Aha! alternatives for product managers
Aha price: Starts at $39 per month per user for the ideas portal, which is the feedback collection system. It's $59 per month per user for the roadmapping feature and the ideas portal together. They also offer a 30-day free trial and discounts for young startups.
Ideal use case: Aha is for product management teams at large SaaS companies that want to crowdsource ideas and set product strategies.
Read more: Aha vs. Savio: how do they compare?
Roadmunk
Roadmunk is an end-to-end visual roadmapping software tool aimed at organizing customer feedback for product management. It allows you to direct feedback from several sources into a single repository where you can prioritize it and decide what to build next. Roadmunk features two prioritization templates—values vs. effort and RICE—to help your roadmap workflow.
Roadmunk price: Starts at $19 a month for a single "roadmapper". For more than one roadmapper, the Business plan starts at $49 per user per month. There's a free trial on all plans and discounts for nonprofits.
Ideal use case: Companies of any size that want a basic feedback collection system combined with a sophisticated roadmapping tool.
Conclusion
Companies that use customer feedback to make better products are more successful. The customer feedback management tools above are just some of the solutions out there to help you collect your users' feedback, organize and prioritize it, and then build the features they'd like to see next.
Savio is one of the best customer feedback tools because it's lightweight, simple to use, and easily centralizes all your feedback from everywhere you get it.
Sign up for a Savio trial and we'll help you get started.
Last Updated: 2023-04-03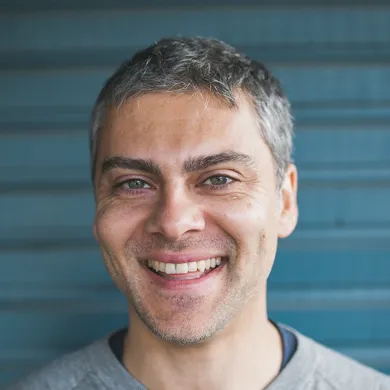 Kareem Mayan
Kareem is a co-founder at Savio. He's been prioritizing customer feedback professionally since 2001. He likes tea and tea snacks, and dislikes refraining from eating lots of tea snacks.
Make product plans with evidence, not anecdote
Centralize product feedback, enrich and prioritize it with customer data, and create evidence-based roadmaps.
For B2B SaaS Product and Success teams.
Contents
A Product Management Platform
for Customer-Obsessed Teams
SaaS teams use Savio to centralize customer feedback
and create evidence-based roadmaps