Aha! pricing in 2023: How much does Aha! cost?
Aha! is a suite of collaboration, product development, and project management software that helps organizations plan, develop, and market their products. It's an entire ecosystem of interrelated tools, including:
Aha! Ideas, a feature voting board that collects customer ideas and feedback

Aha! Roadmaps, a roadmapping tool that creates visual strategic product roadmaps

Aha! Create, a digital notebook and collaboration tool for Product teams

Aha! Develop, a development tool for your Dev teams.
So how much does Aha! cost? And is the price worth it?
Here's everything you need to know about Aha!'s pricing in 2023, specifically for the use case of collecting product feedback and feature requests so you can build your product roadmap.
Note: Savio helps B2B SaaS Customer Success, Product, and Sales teams organize and prioritize product feedback and feature requests. Check out what Savio's can do.
Aha! pricing in 2023
The first thing to know about Aha! pricing is that your cost will depend on which of the four tools you want to use. For this article, we'll ignore the product development workflow tool and the collaboration tool. We'll focus instead on what you'd pay to collect customer feedback and prioritize new features on your product roadmap.
If you want to collect product feedback and turn it into valuable insights, there are really two main options:
Use the Ideas tool by itself

Use a combination of Ideas and Roadmaps
Aha! Ideas cost
The Aha! Ideas "Essentials" plan is $39/user/month (with a minimum of 3 users). That gets you:
An online portal for your ideas backlog

Unlimited portal users (customers)

The ability to score and prioritize ideas

The ability to send updates
For a team of 3, this would cost you $1,404 per year.
The Aha! Ideas "Advanced" plan is $59/user/month (with a minimum of 3 users). That gets you the same features as Essentials, plus:
Feedback forms

Integrations with Salesforce and Zendesk

Customer segments

Polls
For a team of 3, this would cost you $1,124 per year.
Because segmenting customers is so critical to prioritizing new features, the advanced plan is almost certainly the best bet for most companies.
Aha! Roadmaps cost
You might also want to add roadmaps, although these aren't really necessary for a robust feedback collection system.
If you do, you're looking at a minimum of $59/user/month (which comes with Ideas essentials). For a team of 3, this would cost you $2,124 per year.
However, you might want to upgrade the Ideas tool to the "advanced" plan for the customer segmentation. That would be $79/user/month, or $2,844 per year.
Aha! pricing details
As always, the devil is in the details. Here's what you need to consider when calculating your costs.
Who counts as "users"?
Paid "user" seats include anyone with the following roles:
Workspace owners (who can configure the workspace and manage users

Contributors (who contribute and send feedback)

Reviewers (anyone who can see data in your workspace, comment, and create to-dos)

Viewers (anyone who can view data in the workspace and answer to-dos).
Your customers do not need paid seats to submit product ideas.
Is there a free trial of Aha!?
There is no free version or plan, but Aha! does offer a 30-day free trial, no credit card required.
Does Aha! offer discounts?
Yes, they offer "Roadmaps Startup Pack" discounts for young startups. To be eligible, you must be:
Technology or internet company

Less than 18 months old

Fewer than 10 employees

Less than $1.5M in funding
If you qualify, you get:
A discounted plan for 5 users for 12 months

A 40-minute best-practices session
Caveat #1: Prices differ based on how you're billed
The above prices apply if you choose to buy the annual plan. It's 20% more if you pay month-to-month.
For a team of 3, monthly billing would leave you with the following prices:
Aha! Ideas "Essentials" plan at $49/user/month—or $1,764 per year

Aha! Ideas "Advanced" plan at $74/user/month—or $2,664 per year

Aha! Roadmaps + Ideas "Essentials" at $74/user/month—or $2,664 per year

Aha! Roadmaps + Ideas "Advanced" at $99/user/month—or $3,564 per year
Caveat #2: You'll probably pay for more than just your Product team
With Aha!, anyone on your team that submits feedback needs a user seat—including your Customer Success people, Sales, Support, and so on. So consider that when you're comparing prices.
In contrast, Savio charges only for your teammates who log into Savio. Your Support or Sales team members can easily submit feedback without needing a paid user seat.
Example: imagine you have 3 PMs, 5 CS team members using Intercom, and 5 Sales team members using HubSpot CRM. And suppose you wanted all of them to be able to submit customer ideas.
With Aha!, you would pay for 13 seats.

With Savio, you would pay for only 3 seats.
Aha! pricing calculator for customer feedback
Let's quickly go through some scenarios to illustrate Aha's pricing model.
Scenario 1: You're a small team with 7 users
You've got a small team—only seven people that need to create or view customer feedback and feature requests: two Product team members, two Customer Success people, and three Salespeople.
You want to be able to collect customer feedback in a centralized place and then use that feedback to help you prioritize which features to build next. And you want to be able to segment customers so you can better prioritize your product roadmap.
Aha!: You would need the Advanced Ideas plan with 7 users. It would cost $4,956 per year.
Savio: You could get away with only two admin seats because only your two PMs need Savio accounts—the rest can submit feedback through integrations and don't need a paid seat. You would need the Profesional plan to segment using customer data. It would cost you $1,416 per year.
Scenario 2: You're a larger company with 15 users
Now you've got 5 PMs, and 5 customer success people, and 5 salespeople. Again, you want to be able to collect, centralize, and prioritize customer feedback and feature requests. You want the ability to segment your customers.
Aha!: You would need the Advanced Ideas plan with 15 users. It would cost $10,620 per year. (Remember, to get the Kanban-style roadmap tool, you'd have to tack that extra cost on.)
Savio: You would need the Professional plan again, and this time you'd need seats for 5 PMs. It would cost you $2,820 per year.
What features do you get for that price?
The Advanced Ideas plan gives you everything you need to collect ideas from your community on a voting portal, enabling users to vote on those ideas.
Customers can submit feedback through feedback forms and through in-app widgets

The portal can support multiple languages

Your teams can "proxy vote"—vote on behalf of someone they spoke to on the phone

Notifications keep users informed about what's being built and about new features

Integrations pull in data from Zendesk and Salesforce

Other integrations connect your other tools, including Jira, Confluence, and Google Drive

Review, organize, and score ideas so to determine which ones are the most valuable

Segment customer feedback by attributes like location, industry, or revenue amounts

Feedback polls give you an additional way to solicit customer feedback
The Aha! Ideas portal is essentially just a voting board.
Aha! user reviews—what do customers think?
In general, Aha! gets pretty high marks, especially for its customer service and user experience.
Aha! Pros
Users tend to like:
Their positive experiences with Aha! support

Flexibility of the Idea management portal

The ability to organize suggestions and requests

Roadmap templates

The support documents and helpful knowledge base
Review from Giles G. on Capterra.
Aha! Cons
On the other hand, Aha! isn't the perfect fit for everyone. Some users note that the cons of the software include:
Difficulty with permissions

Difficulty with customizations

The billing price isn't very flexible, especially for smaller companies

There's a steep learning curve, and some features can be confusing to use

Can be buggy when typing up new ideas
Review from Vivek M. on Capterra.
In addition, Aha! is limited in several ways compared to other feature request apps:
Limited integrations make it hard to pull in feedback from all the channels you receive it

Segmentation is limited and only available on the Advanced plan

There's no personalized close-the-loop feature

You can't configure the voting board to reduce bias
Are there better, more affordable alternatives to Aha!?
Absolutely. Aha! isn't as expensive as UserVoice or Salesforce Feedback Management, but it's one of the more costly options, given the features that it offers.
To see some other, more affordable options, check out these alternatives to Aha!.
Read more: Aha! vs Productboard: Which Product Management Tool Should I Choose?
Savio has all Aha! Ideas features—and then some
Savio is one of the best Aha! Alternatives for customer feedback and feature request tracking. Savio offers all the same features that Aha! has, and even some extras, like much better native integrations with customer support tools (for example, Intercom and Help Scout) as well as better customer segmentation.
It also has the visual roadmap (and even gives you context by displaying how many customers asked for a feature, cumulative MRR, and other data—if you opt to show it).
On the other hand, if you want development tools or collaboration tools, you would also need another tool.
Here's a brief comparison of Aha! and Savio.
Read more: Aha! vs. Savio
A better voting board
We get the value in letting customers vote for the features they want to see. But at the same time, there are some serious drawbacks to voting boards, especially in the way they're typically implemented:
They're not always customer friendly

Vote counts can bias feedback as people sometimes vote for what's already popular

It's a goldmine for your competition

Requests can stay in limbo for a long time

You don't always get the rich, qualitative feedback that is so valuable

You can over-index for "squeaky wheel" customers

It's difficult to say "no" to customer feature requests in public.
And so on.
Aha!'s voting boards have all of these issues.
At Savio, we designed a "contrarian" voting board that removes some of these issues. For example:
You can use a voting board, but you don't have to

You can make requests and feedback public or private

You can hide vote counts so that they don't bias votes

You can randomize the feature order so that order effects don't bias votes
You can randomize the order of feature requests or hide upvote counts to minimize bias in your feedback data.
These features, along with the ability to make posts public or private, help you avoid some of the pitfalls of feature voting boards.
Centralize feedback from anywhere
Aha! offers only two integrations to collect feedback from other apps: Zendesk and Salesforce. If you use another CRM or customer support tool, your teams have to submit feedback manually.
Savio slurps up feedback from any channel that you get it.
We have integrations with Slack, Intercom, Zendesk, Help Scout, Salesforce, and HubSpot CRM, among many others (see all integrations)

If you use an app we don't have integrations with, you can connect via Zapier

The Chrome extension lets you quickly submit feedback from any web app

If none of those options work, you can build a connection with our API

You can even forward feedback emails to Savio
Savio's like a Swiss army knife—it can connect to any channel where you get feedback. Aha! is much more limited.
Organize and segment your feedback and feature requests
Aha! can segment your customers, but you have to be on the advanced plan.
Savio has powerful segmentation built into the product, available on every plan (because we know that collecting feedback data is useless if you can't, like, draw actual insights from it). For example, we make it quick to filter and sort feedback to find out:
What your highest MRR customers think of your product

What features your churned customers were asking for

What feedback prospects are leaving for your sales team

What customers on your free plan say they would pay for
Filter and sort your Savio vault of feedback and feature requests to find features with high cumulative MRR.
This allows you to find and prioritize the most impactful features.
Savio unites your team around your customers
Aha! helps you share "voice of the customer" insights with your team.
Savio does too. Post new feedback updates to a Slack channel or send an email explaining what's popular.
Easily share feedback with your team so everyone's aligned on roadmap rationale.
When your team and other stakeholders are aligned on a single source of truth of customer feedback, it's easier to advocate for or justify roadmap decisions.
Build loyalty and reduce churn by closing the loop
Aha! lets you send updates to individuals who vote for an idea.
Savio takes this one step further—you can send personalized email messages to customers to follow up when you build a feature. You can also choose to alert some customers but not others depending on your customer success strategy.
Send close-the-loop emails in just a few clicks.
This makes closing the loop super simple.
The takeaway: Aha! is ideal for companies looking for a product management ecosystem
Aha!'s feedback management functionality is quite basic. It's a voting board with typical features. What sets it apart is its tight integration with Aha!'s other tools—the roadmap software, the development management software, and the suite of collaboration tools.
If you're looking to replace all your other tools with a complete product management solution and ecosystem, Aha! might be a good option. But if you just need a feedback management tool, Aha! is expensive for what it provides.
Savio offers more features. And, it could save your team thousands each year.
Want to take it for a test drive? Try Savio, free.
Last Updated: 27-04-2023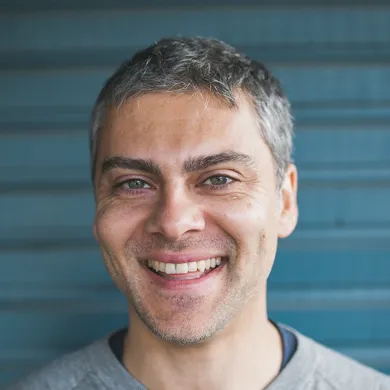 Kareem Mayan
Kareem is a co-founder at Savio. He's been prioritizing customer feedback professionally since 2001. He likes tea and tea snacks, and dislikes refraining from eating lots of tea snacks.
Make product plans with evidence, not anecdote
Centralize product feedback, enrich and prioritize it with customer data, and create evidence-based roadmaps.
For B2B SaaS Product and Success teams.
Contents
A Product Management Platform
for Customer-Obsessed Teams
SaaS teams use Savio to centralize customer feedback
and create evidence-based roadmaps