12 Powerful Feature Request Apps for Software Development
Care about selling your software? Then you'll care about getting product feedback from your customers.
Feedback is essential for building a product your customers want to use and buy. And that feedback typically comes in the form of feature requests.
Feature requests are like gold. They give you the data you need to prioritize features and make product decisions.
(Skip ahead to the feature request tracking tools!)
But keeping track of all the requests you receive can be difficult if you don't have the right system.
The challenge of tracking feature requests
Companies of all sizes—from Startups to Enterprises—struggle with making the best use of customer feedback. Here's why:
Product feedback is all over the place. Putting it in one place is highly manual and depends on people from various teams (Sales, Customer Success, and Product among others). Because it's manual, it doesn't always get tracked.

The data is incomplete. When companies prioritize features, they often don't have the information they need to make the best decisions. They are often missing which features are requested by which customers.

They use the wrong data. Companies often use coarse numbers—like the total number of requests—to guide product development. These often don't point to the highest-impact features to build. They may not look at the more fine-grained data that are more useful, like which feature is most popular among the most valuable customers.
Without a robust system for tracking customer feedback and feature requests you can run into problems:
A "leaky" system can cause you to lose some requests and possibly miss important features.

You may not be able to discern which features are the most popular among your customers.

You might not be able to see what the most popular feature requests are among certain customer segments—like those with high MRR, Enterprise clients, or churned clients.
There are several feature request apps that can solve those problems. They help you easily collect the feature requests from all the places you get them. When it's easy, when your teams don't have to switch tools, and when your teams track all your feature requests, you can prioritize with more complete data.
To build a system that works, stop tracking feature requests in Trello or spreadsheets. Instead, use a feature request app that makes it easy to organize your requests and ensure that nothing falls through the cracks.
Which one is the best for your needs? This post compares product features and who each app is best for. Some of these tools also give you the ability to slice and dice your product feedback and feature requests based on customer attributes, which lets you more easily identify the features that will have the highest impact.
Note: Our feature request tracking app is Savio. We built it based on what we would have liked to have as product managers and leaders. It's helped hundreds of customers become more customer-centric and identify the best features to build next. Try it for free.
12 Top feature request apps for building better software
Looking for the best feature request tracking app? Here are our top picks, together with advantages, disadvantages, features, and cost.
Get in touch and let us know your favourite or if we're missing one!
Tracking customer feature requests is what Savio does best. It's designed to solve four problems:
Feedback everywhere

Disorganized feedback

Teams don't see feedback

Letting customers know
Feedback everywhere—Savio centralizes feedback in a single place
Savio allows you to collect user feedback from virtually any of the places you receive it: Intercom, Help Scout, Zendesk, Hubspot CRM, email, Slack, and many more. If you use an app that Savio doesn't have a native integration with, you can also always use the voting board, Zapier integration, or the Chrome Extension. And if you need to, you can even use the API.
These let your teams send feedback to Savio without leaving their tools. For example, your customer support or customer success teams can add a ticket in Intercom to Savio simply by applying a tag to it.
Disorganized feedback—Savio helps you organize your feedback and feature requests
Once you've collected your feature requests, they go into Savio's vault where you can tag them and add any critical customer information or other attributes. (If you integrate with Intercom or another communications tool, all your customer information—names, plan, MRR, etc.—will be ported into Savio automatically.
You can then sort and filter using those attributes to find the highest impact features and decide what should go on your product roadmap. Slicing and dicing your feature requests by attributes like MRR or plan level makes it easy to see what different customer segments are asking for.
For example, you can easily find the most popular features among customers that are on your "Pro" plan.
Teams don't see feedback—Savio unites your team around your customers
It takes a village to build a product. Your Product team needs to coordinate with all your customer-facing teams to get the best product feedback available. While anecdotes are interesting, the most valuable product feedback data is both qualitative and quantitative.
Savio gives your teams what they need to share feedback data effectively so that Product listens and it can actually guide the development process.
Savio also helps CS and Product stay on track with the status of each feature, by linking with the development tools your Dev team uses, like Jira and Shortcut. That way, when they build a requested feature, it's updated in Savio.
Read more: How To Run Your Product Meeting Using Savio
Letting customers know—Savio helps you close the loop
Finally, Savio makes it easy to close the loop once you build features that customers ask for. That simply means reaching out and telling them that you build the feature, thanking them, and inviting them to offer more feedback. Closing the loop gets you credit for listening to customers and is an easy way to boost retention and loyalty.
Advantages:
Easily plug in data from the platforms you already use, like Intercom, Zendesk, Hubspot, Help Scout, Zapier, Slack, and more.

Savio offers a public voting board for everyone to see what is happening simultaneously, but also lets you configure it so you don't bias your customer votes.

It is easy to segment features by customer attribute. This gives you more accurate data for better decision-making.

You can close the feedback loop in just a few clicks.

Visual roadmapping tool helps your teams, stakeholders, and even customers see what you're building next.
Disadvantages:
Doesn't (yet!) support multiple languages
Pricing:
Savio's plans scale with the size of your team. For a team of 3 feature request trackers, it costs $85 per month or $1,020 per year.
What it's best for:
Savio is perfect for collecting customer feedback, organizing feature requests, and selecting the highest priority features to put on your roadmap. It's lightweight, but it does everything you need to decide what features to build next.
Canny's main features include a voting board and a product roadmap visualization tool that helps you keep customers informed of what you're building. Canny also has the ability to filter feedback by segment and provide automatic status updates to customers.
Advantages:
Public voting boards make it easy for customers to vote for their favourite features

Integration with Zendesk, Intercom, GitHub, and others

Customer-facing roadmap with a built-in changelog
Disadvantages:
No tracking of feature requests from email, Help Scout, or other popular apps

No screening or triage step before prioritizing requests and ideas

Voting boards cannot be configured to hide vote counts or randomize feature orders, so they may introduce bias
Pricing:
Canny costs start at $400 per month for 5 team users. That's $4,800 per year.
What it's best for:
Canny is best for teams with big budgets that only need to bring in feedback from a couple of supported tools, like Intercom. It's not as good for companies that get feedback from other tools, who want to make sure their feature votes aren't biased, or who don't want a feature voting board at all.
Feature Upvote is a feature voting tool. It is a very simple platform that does exactly what it says on the can: it collects feature requests on a voting board. These boards can be private or public, allowing both team members and customers to formulate ideas and requests.
Advantages:
Is easy to configure and install

It can tell you which features are most popular

It has support for up to 10 different languages
Disadvantages:
It is expensive given that it has very few features

There is no mobile application and it is not supported on mobile devices

It cannot segment feedback by customer attributes

It cannot be configured to minimize bias in voting

It doesn't allow you to easily close the loop
Pricing:
Feature Upvote costs $99 per month per board or 1,188 per year. There is also a customized "Enterprise" plan, as well as a free trial.
What it's best for:
This tool is best for teams that don't need more advanced features like segmentation of feedback by customer attributes or features to close the loop.
UserVoice is one of the oldest customer feedback management tools around. But for all its age, it's remained rather simple. Its biggest feature is essentially a solution to collect feedback and display it in a single voting forum. It also has some features to segment the data to find out which customers want what.
Advantages:
Segmentation by customer data personas for better decision-making

Customizable feedback portal

The search function allows you to avoid duplicated features requests
Disadvantages:
It's expensive, especially given its limited features

There are few native integrations

It doesn't let you easily close the feedback loop
Pricing:
UserVoice pricing plans, billed quarterly, start at $799 per month ($9,588 a year) for up to 200 end-users providing feedback. In order to pair it with your MRR data, you need the Premium plan at $1,499 per month or $17,988 a year.
What it's best for:
UserVoice is ideal for large companies with massive budgets that do not need many features.
Read more: 13 UserVoice Competitors That Will Save You $11,000 a Year
Pendo is a relatively new tool. It's more than just a feature request software tool, it bills itself as a complete product experience platform. Among its features, it has an analytics tool for understanding user behaviour metrics, a user onboarding tool, a support tool, a revenue analytics tool, and a feedback collection feature.
Key features include in-app communication with users, sentiment analysis to understand how users are feeling, and more general customer feedback collection. The feedback collection tool is essentially a feedback box into which users can write their feedback.
Advantages:
Includes a roadmapping solution

Can collect information on user sentiment

Can do basic segmentation of users by attributes like plan

Offers a variety of solutions that most feature request apps don't (customer support, user onboarding, and so on)
Disadvantages:
Limited ability to segment customers

Can't easily bring in feedback from other apps like Intercom, Help Scout, or Zendesk

No public voting board
Pricing:
The price of Pendo is not described on their website, but we found customers reporting on Capiche that they're paying between $5,000 and $12,000 a year. It would depend on how many of the solutions you choose to use.
What it's best for:
Pendo is best for companies that need a broad platform with a number of different tools like roadmapping, customer support, and user onboarding. Its feedback collection tool is limited, so it's not as good for companies that really want to optimize their use of feedback.
Like many other apps, Loop collects feedback on a voting board that they call a user forum. But their big differentiating feature is that they allow users to submit screenshots with their features. It makes it easier for users to give feedback about specific parts of your website.
Advantages:
Screenshots help users explain feedback

A user forum allows discussion about feedback

Great for identifying bugs
Disadvantages:
No customer segmentation filters

Few native integrations are available

It's not easy to close the loop with customers

You can't pipe in feedback from just any application
Pricing:
Loop is priced at $39 per month for a premium plan. That gets a team of 3 admins access to the app and allows you to receive 100 pieces of feedback. If you need more than that, you can upgrade to the Enterprise plan, which has a custom price.
What it's best for:
Loop is best for small companies with few users that need a simple voting tool and who need to analyze screenshots with their feedback data.
Feature Upvote is another voting board tool. It's very simple with only limited features, but it does allow users to vote on their favourite backlog features. It also has support for up to 10 different languages.
Advantages:
You can see the most popular features

Your team can discuss their own ideas or upvote others

It's easy to use in languages other than English.

Unlimited feedback per board
Disadvantages:
You can't bring in feature requests from other apps

You can't do any customer segmentation

You can't close the loop

Your feedback could be biased because you can't configure it to hide feedback counts or randomize the order for features
Pricing:
It's $79 per month per board. There is a free trial version and there are discounts for non-profit companies.
What it's best for:
Feature Upvote is the best option for companies that need a very basic feedback voting board and very little other functionality.
Upvoty is a public feedback voting platform with a product roadmapping tool as well as a changelog. It allows users to vote on their favourite features, but it doesn't connect to other customer communication tools.
Advantages:
Changelog tells customers what's new

A product roadmap tells customers what will be built next

Anonymous voting

Vote moderation
Disadvantages:
You can't easily bring in feedback from everywhere you get it

You can't segment by customer attribute

You can't easily close the loop with customers when you build a feature they ask for

Limited integrations
Pricing:
Upvoty starts at $15 per month for three members of a team or $485 per year.
Read more: 9 Upvoty Alternatives for More Sophisticated Customer Feedback Management
What it's best for:
Upvoty is a good option for those who need fully customizable voting boards, but don't need features to really slice and dice the data or close the loop.
Read more: Check out these Upvoty alternatives
Hellonext is a suite of tools to build better products. Its modules include feedback boards, a public product roadmapping tool, a changelog, an analytics engine, and a knowledge base. Feedback is collected on private and public boards and can be brought in from several sources.
Advantages:
Bring feedback in from several apps like Slack, Intercom, and Trello

Highlights the most popular requests

Embeddable feedback forms

Easily close the loop
Disadvantages:
The basic plan does not allow integrations with the main platforms

Doesn't allow you to segment the feedback based on customer attribute

You can't configure the voting board to minimize bias by hiding upvotes or randomizing the order of features
Pricing:
Hellonext plans start at $19 per month for one feedback board, but without any integrations. To integrate with Intercom, Zendesk, and chat, you have to get the "Fly High" plan for $99 per month.
What it's best for:
Hellonext is ideal for teams that don't need the ability to segment their data and who want to add roadmaps to their voting board.
Sleekplan includes four main features: a feedback board, a roadmap, a changelog, and satisfaction surveys. Its interface is customizable and intuitive to use. Its main differentiator is the impact weight calculator and a survey widget.
Advantages:
You can weight feedback by impact, or "Voice-of-the-customer" weighting

Customers can track changes made

There's a roadmap to show what you're building

It is possible to estimate the impact of the change on the project's profitability

You can ask for satisfaction with new features
Disadvantages:
Limited integration of major platforms like Intercom and Slack to bring in feedback

You can't easily segment feedback by customer attributes

Difficult to get feedback from email or other web applications

You can't configure your voting board to minimize bias
Pricing:
Sleekplan plans start at $15 per month for a team of three to get the voting board.
What it's best for:
Sleekplan is best for small companies that want the extra features of satisfaction surveys and roadmaps and who don't mind not being able to deeply understand what different segments of their audience want to be built.
Frill is a cloud-based feature request tool that also has an embeddable feedback widget. It offers a public roadmapping feature as well as an announcements feature that acts like a changelog.
Advantages:
Simple and responsive design

Supports translations into any language

Widgets allow you to collect feedback from your website

Integrations with Intercom and Zendesk help you pull in feedback from those apps
Disadvantages:
You can't easily email feedback to the board

You can't segment feedback by customer attribute

You can't customize the voting board to hide vote counts or randomize the order of features
Pricing:
Frill's pricing plans start at $25 per month for 50 ideas. You need to pay $139 per month for unlimited ideas.
What it's best for:
Frill is ideal for small organizations that value simplicity and elegance.
Trello is a collaborative platform. While it's not designed specifically as a feature request management tool, you can use Trello to track feature requests. You can track projects with cards on a Kanban-style card and allow users to make comments to vote for their favourite features.
Advantages:
It is easy to set up

You can make boards public or private

You may already use it in your workflow

You can easily create a roadmap that you can make public
Disadvantages:
You can't easily pull in feedback from apps like Intercom or Slack

You can't segment feedback by customer attribute

It's difficult to see which features should be prioritized
Pricing:
Trello offers several plans. Having public observers on the board for voting would cost $10 per user per month. For a team of three, that would be $30 per month or $360 per year.
What it's best for:
Trello isn't ideal for building a full feature request tracking system that really works, but it could be useful for startups with limited budgets that need a stopgap way to track product feedback.
The best feature request app
Still not sure where to start? Try Savio.
It's lightweight and simple to use, but with all the features you need to easily collect your new feature requests in a single place, organize them, prioritize them, and then close the loop with your customers.
Try Savio for free right now.
Last Updated: 02-03-2023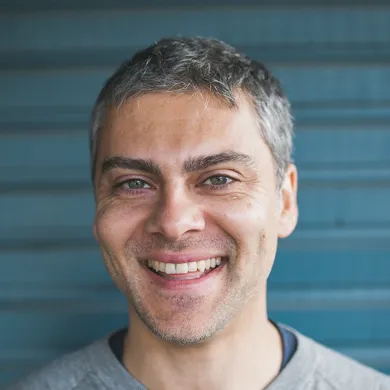 Kareem Mayan
Kareem is a co-founder at Savio. He's been prioritizing customer feedback professionally since 2001. He likes tea and tea snacks, and dislikes refraining from eating lots of tea snacks.
Make product plans with evidence, not anecdote
Centralize product feedback, enrich and prioritize it with customer data, and create evidence-based roadmaps.
For B2B SaaS Product and Success teams.
Contents
A Product Management Platform
for Customer-Obsessed Teams
SaaS teams use Savio to centralize customer feedback
and create evidence-based roadmaps