9 Upvoty Alternatives for Better Customer Feedback Management
Do your customers vote on potential new features?
If you're building a software product, you're almost certainly collecting customer feedback and feature requests—95% of companies do.
But once you have your list of feature requests, how do you prioritize them?
One of the most common ways to figure out which features are most popular among customers is to use a feature voting board. All the potential features are on the board, and you can invite your customers to vote for their favourites.
A voting board allows you to easily see which features are most popular. But traditional voting boards have some drawbacks:
Upvote counts can unintentionally bias the feedback your customers give you

Order effects can bias votes in favour of the feature requests at the top of your list

You don't need feedback on all your features, and you might want some to stay private
These issues are why we built a contrarian kind of voting board for Savio. And they're also why you might want to move away from tools like Upvoty.
(Skip ahead to the list of Upvoty alternatives!)
Upvoty is a planning tool for building software that centres on a feature request voting board. The requests are sent directly to a public product roadmap that shows which features are planned, which are in progress, and which are live.
Upvoty features: The voting board lets your customers submit new feature requests and vote for existing requests. You can also collect the feedback given to you on Intercom. Posts are enabled with a chat function so that you can discuss requirements for the feature directly with your customers.
You can make the board accessible via a link to the Upvoty site, or you can embed the board's widget directly into your site or app. Once you've collected all your requests, you can manage posts by merging them, making them private, adding tags, and sorting them by type of subject (feature request, bug report, etc.). You can also choose to make the board public or private, customize the look and feel, specify a custom domain and more.
Upvoty pricing: Upvoty's pricing plans give you access to different numbers of boards, users that can post on the boards, and team members that can edit the posts. For 5 team members, it would cost you $39 per month to use Upvoty or $468 per year.
Disadvantages of Upvoty
Feature voting boards like Upvoty are a great first step towards becoming customer-centric. But Upvoty, and many other feature voting tools, are missing some of the key features that will really understand what your customers need in your product. For example:
Segmenting customer feedback. Upvoty doesn't let you slice and dice your feedback data to find out, for example, what your Enterprise plan customers want, what your customers with high MRRs want, or what your churned customers want.

Unbiased feedback. You can't customize Upvoty to hide vote counts or randomize the feature order. Because you can't do these things, you might introduce bias into your feedback that you're not aware of.

Closing the customer feedback loop. You can't easily reach out to everyone that asked for a feature and send an email when you build it. Sure, you can use the changelog, but it's less personal.
Those drawbacks can seriously limit how well you can make use of your feedback to build the best software possible.
The 9 best alternatives to Upvoty for customer feedback and product roadmaps
If you're looking to up your user feedback game, check out one of these Upvoty competitors:
Get in touch and let us know your favourite or if we're missing one!
Savio is our favourite alternative to Upvoty. Sure, we're biased, but we really have built something special! Savio's strengths include:
Features Savio has that Upvoty doesn't:
You can customize your voting board to randomly order requests and hide upvote counts, so your results aren't biased

You can make feature requests private, even on a public board

You can easily close the customer feedback loop

You can segment feedback to understand what different groups of customers want

API
What Savio is missing
Visual roadmaps that you can share with internal teams or publicly
How much does Savio cost?
Savio's pricing starts at $39/m (+ $23 for additional admins) and goes up to $79/m (+ $39 for additional admins). If you had a product team of 5 people, you would pay $131/m or $1,572 per year.
You would be able to build roadmaps, collect features from support tools and CRMs, and filter FRs by attributes—which you can't do in Upvoty. .
Note: Savio helps B2B SaaS Customer Success, Product, and Sales teams organize and prioritize product feedback and feature requests. Learn more about Savio here.
Hellonext has three product lines: user feedback boards, where you can collect feedback from customers; product roadmaps, which allow you to show your customers what you're planning to build next; and a product changelog, where you can let your users know about updates, changes, or bug fixes.
Features Hellonext has that Upvoty doesn't:
Guest submissions

Hide posts

Read-only boards

Custom roadmap lanes
What Hellonext is missing
The ability to bring in feedback from other sources, like Intercom, Zendesk, Help Scout, and Salesforce
How much does Hellonext cost?
Hellonext costs $99 per month to get feedback boards and roadmapping features for a team of 5 users. That works out to $1,188 for a year.
Switching to Hellonext from Upvoty would cost you an extra $720 per year.
Canny is a voting board + roadmapping tool. It offers roadmaps and feedback portals with the ability to organize and prioritize feature requests. It's a bit more complete than Upvoty—and more expensive—so it's better for larger companies that need more features.
Features Canny has that Upvoty doesn't:
Live online training

Many more integrations, like for Azure DevOp

Users do not need a Canny account to post

Pinning important updates on posts

Can include user attributes like monthly spend and company type
What Canny is missing
How much does Canny cost?
The Canny cost for a team of 5 people to get the voting board and roadmapping resources, and $400 per month or $4,800 per year.
Switching to Canny from Upvoty would cost you an extra $4,332 a year.
Read more: The Best Canny Alternative—Canny vs. Savio
Noora is another minimalistic voting board. It lets you collect ideas from your users and then post those in a public roadmap. While you can pull in messages from Intercom as feedback on your board, that's pretty much it for native integrations.
Features Noora has that Upvoty doesn't:
Add customer attributes like monthly spend and plan so you can see what different segments of your users are asking for

Analytics dashboard
What Noora is missing
Whitelabel

Chrome/Firefox plugins

Priority status levels

Pin posts
How much does Noora cost?
The price of Noora depends on the size of your company. The Startup plan will get you feedback boards, roadmaps, and changelogs for 5 team members for$29 per month or $348 per year.
Switching to Noora from Upvoty would save you $120 per year.
Astuto was the brainchild of software engineering graduate Riccardo Graziosi. He created a piece of software based heavily on Canny but offers it self-hosted and open source. So Astuto is free and fully customizable, although it's light on features and not regularly updated. It is also missing important features, like customer attributes that let you segment your data.
Features Astuto has that Upvoty doesn't:
What Astuto is missing
Notify users when a feature is built

Private boards

Dark mode

Move and merge posts

Assign posts

Native integrations
How much does Astuto cost?
Astuto is free. Switching from Upvoty to Astuto would save you $468 per year.
Productboard is a relatively comprehensive product management software program with all of the same modules as Upvoty: centralized feedback, feature prioritization frameworks, and public roadmaps. Similar to Savio, Productboard lets you centralize feedback without necessarily using a feedback voting board.
Features Productboard has that Upvoty doesn't:
Allows you to collect feedback outside of a voting board

Allows you to specify the importance of the feature for the customer

Analytics allow you to see trends and insights

A "Smart Feature Suggestion" feature uses machine learning to surface meaningful customer feedback
What Productboard is missing:
Custom CSS

Whitelabel

Markdown

Chrome/Firefox plugins

Priority status levels
How much does Productboard cost?
Productboard's pricing scales with the number of features and number of team members you have. For the same features as Upvoty, including collecting feedback and public roadmaps, you would need Productboard's Pro plan at $80 per maker per month. For a team of 5, that would be $400 per month or $4,800 per year.
Switching to Productboard from Upvoty would cost you an extra $4,332 per year.
Read more: Save $6,000 Every Year with These 14 Productboard Alternatives
Uservoice was the original feature voting board, and it remains a powerful product feedback tool. Recently, they've also added functionality to add feedback from Salesforce, Slack, and Zendesk. UserVoice doesn't offer a public roadmap, but it does let you create private roadmaps that you can share across your organization. It also provides better analytics than Upvoty so you can see what different groups of users are asking for.
Read more: 13 UserVoice Competitors that Will Save Your SaaS Startup $11,000 a Year
Features UserVoice has that Upvoty doesn't:
Capture feedback from Zendesk, Salesforce, and Slack

Analytics

Segment users by monthly spend, NPS score, churned customers, and more

Email integration
What UserVoice is missing
Capture feedback from Intercom

Custom status labels

Embeddable public roadmap

Chrome/Firefox plugins

Priority status levels

Default rankings
How much does UserVoice cost?
UserVoice's pricing model is aimed upmarket. It's $699/m for basic features, and up to $1,349/m for advanced features like segmentation. You'd need the $899/m plan for the same features as Upvoty—$10,788 per year
Switching from Upvoty to UserVoice would cost you more than $10,000 per year.
Read More: The Best UserVoice Alternative
Aha! is a comprehensive cloud-based product development software tool. It has a number of different modules including an Ideas module that could replace Upvoty's feedback board, and a Roadmaps module that would replace Upvoty's roadmapping functions. You can also add on the Develop module to replace other software development tools like Jira, and the Create module that adds a bunch of collaboration tools and functionality. Each of the different prices can be bought separately for different prices.
Read more: Aha! alternatives for product managers
Features Aha! has that Upvoty doesn't:
Tools for engaging customers in group dialogue

Roadmaps let you set strategic goals

Prioritization scoring

Progress tracking for building features
What Aha! is missing:
You can't bring in feedback from many other tools, like Intercom or Help Scout

Segmentation is limited, so you can't see what different groups of customers want most
How much does Aha! Cost?
To replace Upvoty, you would need the Ideas ($39 per user per month) and Roadmaps ($59 per user per month) modules for a combined price of $98 per user per month. For a team of 5 users, Aha! price that would be $490 per month or $5,880 a year.
Switching to Aha! From Upvoty would cost you an extra $5,412 per year.
Read more: Aha! vs. Savio
9. Announcefly
Announcefly is a changelog software tool that lets you easily notify your customers when you update your product. It connects to the communication and help desk tools you already use, like Slack, to notify in those channels. It also lets you capture feature suggestions from users, which you can see inside your feed.
Features Announcefly has that Upvoty doesn't:
Embed video tutorials into your changelog

Showcase webinars

Link to help documentation
What Announcefly is missing:
Roadmaps

Segmenting customer feedback by customer attributes

Custom CSS

Anonymous votes

Whitelabel

Dark mode

Custom status labels

Chrome/Firefox plugins

Priority status levels
How much does Announcefly cost?
Announcefly costs $599 per month for a team of 5 users, or $7,188 per year. Switching to Announcefly from Upvoty would cost you an extra $6,720 per year.
Trello is a versatile productivity and task management tool. It's famous for its Kanban-style boards, sleek design, and powerful automations. While some people use Trello to collect feedback, it is not necessarily the best option for this. However, you still could substitute it for Upvoty in a pinch, if you don't mind a clunkier feedback collection system.
Features Trello has that Upvoty doesn't:
Automations

Calendar View
What Trello is missing:
Anonymous votes

Markdown

Embeddable roadmaps

Priority status levels

Default rankings

Custom CSS
How much does Trello cost?
To get the features you'd need to operate a public voting board and roadmap, you would need the Premium plan, which costs $10 per user per month. For a team of 5, that would be $50 per month, or $600 per year.
Switching from Upvoty to Trello would cost you $132 a year.
Read more: Trello vs. Savio
Savio is the best Upvoty alternative
If you're looking for a tool to replace Upvoty, spend some time kicking the tires of Savio. Even though it's lightweight, it's actually much more effective for collecting customer feedback. Here's why:
It lets you pipe in feedback from anywhere so you can truly centralize your feature requests (unfortunately, Upvoty only lets you do this with Intercom).

We've built the voting board in such a way that you can reduce unintentional bias from upvote counts and feature ordering (you can't do this in Upvoty).

You can slice and dice your feature requests to see who wants what so you can make better-informed decisions (Upvoty doesn't let you do this).
To really build customer-centric products, you need a more powerful tool.
Last Updated: 2023-04-27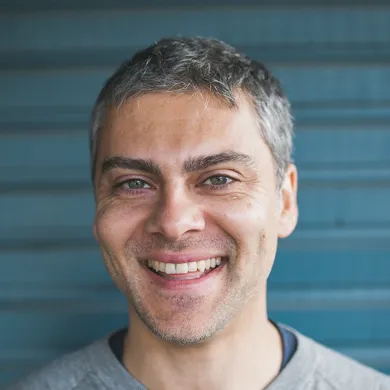 Kareem Mayan
Kareem is a co-founder at Savio. He's been prioritizing customer feedback professionally since 2001. He likes tea and tea snacks, and dislikes refraining from eating lots of tea snacks.
Make product plans with evidence, not anecdote
Centralize product feedback, enrich and prioritize it with customer data, and create evidence-based roadmaps.
For B2B SaaS Product and Success teams.
Contents
A Product Management Platform
for Customer-Obsessed Teams
SaaS teams use Savio to centralize customer feedback
and create evidence-based roadmaps