UserVoice pricing in 2022: how much does UserVoice cost?
If you poke around the website for this giant in the feature request software space, you'll have a hard time locating their prices. They keep the cost a secret and instead direct you to chat with a salesperson. Then they make you sit through a demo before revealing their prices.
It's an "if you need to ask, it's probably too expensive for you" situation.
So how much does it cost? The short answer is that UserVoice costs $499 per month for its customer feedback software product.
But there's a bit more to it than that. To get extra features and add-ons, you're looking at some additional charges.
Here's everything you need to know about the cost of UserVoice in 2022.
Note: Uservoice charges $10,000+ per year and sells to companies like Microsoft. If that's not you, you may want to consider an alternative. With Savio you can centralize feedback from SFDC, Zendesk, Intercom, Slack, and more, prioritize features by total MRR (and more), and close the loop. And pricing starts at $49/m. Learn more about Savio.
How much does UserVoice cost?
A quick note on these numbers
UserVoice is one of the largest feedback management SaaS companies, but they have very little information about their products on their website.
As we were preparing to write this article, two members of our team, including Ryan, one of our founders, reached out to UserVoice to request more information about their prices and products.
UserVoice politely declined to give a demo to both requests.
UserVoice is a bit choosey about who they give demos to.
If you're not exactly in their target market, you might find that you, too, aren't able to actually check out the cost of UserVoice's product.
So we did some digging and we collected details on UserVoice's prices from around the web. What we report here is all based on what we've pieced together from other articles and the internet archive. Together, they paint a picture of who UserVoice is aimed at and what it would cost you. To the best of our knowledge, these are the current prices as of 2022.
UserVoice Pricing in 2022
A former employee of UserVoice noted on Quora that UserVoice offers two primary products.
The first is a suite of software to provide customer support. This costs $15 per month.

The second is a product management software suite designed to keep track of customer feedback and feature requests. This starts at $499 per month.
A former employee explains UserVoice's pricing strategy
At $499 per month, you get a license for 1 product manager to use the customer feedback tool. If you want to give access for up to 5 product managers, it costs $999 per month.
Additional features can be negotiated with the UserVoice sales team. For example, you can get a custom domain name for $100 a month extra.
Is there a free trial of UserVoice or discounts?
No. As of April 2020, UserVoice's website stated that there are "No discounts for startups, small businesses, academic institutions, nonprofits or charities."
What was UserVoice pricing in the past?
At one point, UserVoice had a free plan. They maintained it up until 2014. By the end of 2014, there was a free plan, a "Standard" plan at $20/month, an Enhanced plan that cost $55/month, and a "Professional" plan that would set you back $95/month.
UserVoice's pricing up until the end of 2014.
Their pricing seems to have shifted dramatically after they acquired Microsoft as a customer. At that point, it seems like they began to position themselves as serving larger, enterprise clients.
By mid-2015, they started offering their product for $499/month for the "Basic" plan, which gave you a feedback board for one product. Their "Premium" plan, at $999/month, allowed three product boards and some additional features. They also had a custom plan and offered a free trial.
UserVoice prices between 2014 and 2016.
In 2016, UserVoice shifted to offering a "Starter Bundle" for $199/month, and then a "Custom package" at a custom price.
UserVoice prices between 2016 and 2017.
Their prices remained at this level until they stopped publicly sharing their pricing information in 2017.
After they stopped including their pricing online, the response of a UserVoice employee on Quora makes it clear that they reverted back to $499 for one user, and $999 for five.
Note: Tracking product feedback doesn't need to cost $10,000+ per year. Savio starts at $49 per month and you can track and prioritize product feedback, close the loop, and more. Learn more about Savio.
What do you get for that price?
UserVoice is expensive, but not necessarily sleek or powerful.
It's essentially a forum where your users can submit feedback comments and upvote the comments of others. There are also some sorting features for the comments… but that's about it.
This is a screenshot of UserVoice. It essentially offers a private forum where your users can submit feedback comments and upvote others.
What do users think?
They of course value the ability to know what their customers want and use that to inform their products. But some of them think UserVoice is a bit outdated for the cost.
This review comes from G2. Check them out for more UserVoice reviews.
So while UserVoice can be a valuable tool, it isn't offering any special features for its higher price.
Are there more affordable alternatives to UserVoice?
Absolutely. If you're Microsoft, you might be able to afford $1,000 a month for a feedback management system without looking for better value alternatives… but virtually anyone else will probably want to get the same features as UserVoice without the massive price tag.
And those exist: there are several great alternatives to UserVoice that have the same features and cost up to 95% less.
One UserVoice alternative is Savio. It is a much more affordable option (and our pricing is a lot more transparent, too).
But there are others. Here are some of the most popular UserVoice options—you'll notice that they're all significantly less expensive than UserVoice. Like Savio, many also have a free trial.
| | | | | | |
| --- | --- | --- | --- | --- | --- |
| Customer feedback software pricing | UserVoice | Savio | Aha! | Canny | Productboard |
| Starter Plan | $499 for 1 user | $49 for 3 users | $59 for 1 user | $50 for 100 tracked customers | $60 per user |
| Premium Plan | $999 for 5 users | $199 for unlimited users | $59 per user | $400 for 5 users | $100 per user |
| Free trial? | No | Yes | Yes | Yes | Yes |
The takeaway: UserVoice pricing positions them for Enterprise clients
UserVoice's secretive pricing strategy and their selective demo process is intentional: it helps them focus on acquiring Enterprise clients.
If you're a massive company that's looking for feedback management software and you don't mind shelling out big bucks (even in spite of better value alternatives), UserVoice might be right for you.
But if you're in the small- or medium-sized categories, UserVoice may not only be too expensive for you—they also may not even give you a demo. And even if you're an enterprise client, you still may prefer an option that has the same features but costs significantly less.
Luckily there are a number of more affordable options that are happy to work with companies of all sizes. If you're looking for a robust feedback management software platform that's easy to use and just works, check out Savio.
Note: Find out more about how Savio compares to UserVoice here or learn more about using Savio to track feature requests here.
(And thanks to the following articles for providing the information that we used to build this article.)
Last Updated: 2022-03-29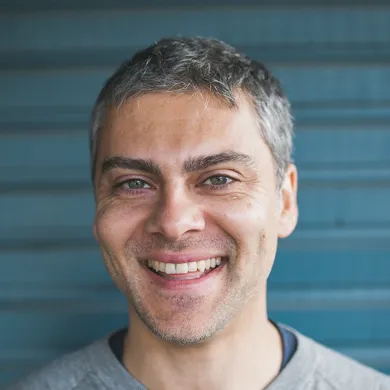 Kareem Mayan
Kareem is a co-founder at Savio. He's been prioritizing customer feedback professionally since 2001. He likes tea and tea snacks, and dislikes refraining from eating lots of tea snacks.
Start Tracking Feature Requests Today
Centralize product feedback from your voting board, Help Scout, Intercom, Zendesk, HubSpot, Slack, or any other tool with Zapier or our Chrome Extension
Prioritize feature requests by number of votes or total MRR, or for specific customer segments (like all customers on the "Pro" plan)
Share customer verbatims with your product and dev teams
Track Feature Request status as your dev team works on them
And close the loop with customers