UserVoice vs. ProdPad Comparison: Which Product Management Tool is Better?
UserVoice was the original product feedback collection tool. It pioneered the feature voting board, providing companies with a simple way to gather customer feedback and use it for software development. ProdPad is newer, but it has become one of the leading product management tools for building user feedback into product decisions.
If you're looking to add a feedback management tool to your stack, either could be the right choice—it depends on the functionality you're looking for. Here is the high-level difference between ProdPad and UserVoice:
UserVoice is aimed at large Enterprise companies that care primarily about feedback collection. It's particularly good at enriching feedback with account data and using that data to prioritize features. On the other hand, its high prices are unlikely to be suitable for small to mid-sized companies or startups, and it doesn't connect to development team tools particularly well.

ProdPad is a more complete product development tool. Its pricing scales, so it's more friendly to smaller companies. It's also particularly good at syncing up with your Dev team. It's not as good at prioritization or closing the feedback loop.
In this article, we present a full feature comparison between ProdPad and UserVoice. Then we analyze which is better for different PM tasks. Let's dive in.
Note: Savio is another product management tool that helps you make product decisions based on customer feedback. We built it specifically for B2B SaaS companies. You can use it in place of both UserVoice and ProdPad, but we promise not to let our status as competitors influence our evaluation of those tools in this article 😉.
Feature comparison: ProdPad vs. UserVoice
Here's a high-level comparison of UserVoice and ProdPad features. A more in-depth discussion is added below.
Disclaimer: To write this section, we looked at both tools' websites and also did a free trial of ProdPad. We tried to do a free trial of UserVoice, too, but we couldn't get one without scheduling a Sales call first. We made sure that the features listed below were accurate at the time of writing, but as the tools change, the list may become out-of-date. If you notice something's inaccurate as you're reading, feel free to email me and I'll make sure it gets fixed.
| | UserVoice | ProdPad | Savio |
| --- | --- | --- | --- |
| Centralize feedback | | | |
| Public feedback board | ✅ | ✅ | ✅ |
| Feedback board is optional | ✅ | ✅ | ✅ |
| Make feedback board private | ✅ | ✅ | ✅ |
| Hide feature vote counts | ❌ | ✅ (They stay hidden) | ✅ |
| Randomize feature order | ❌ | ❌ | ✅ |
| Collect feedback from Intercom | ❌ | ✅ | ✅ |
| Collect feedback from Zendesk | ✅ | ❌ | ✅ |
| Collect feedback from Salesforce | ✅ | ✅ | ✅ |
| Collect feedback from HubSpot CRM | ❌ | ❌ | ✅ |
| Collect feedback from Help Scout | ❌ | ❌ | ✅ |
| Collect feedback from Slack | ✅ | ✅ | ✅ |
| Collect feedback from Doorbell.io | ❌ | ✅ | ❌ |
| Collect feedback from Confluence | ❌ | ✅ | ❌ |
| Collect feedback from Microsoft Teams | ✅ | ❌ | ❌ |
| Collect feedback from Chrome extension | ✅ (Contributor Sidebar) | ✅ | ✅ |
| Forward feedback via email | ❌ | ✅ | ✅ |
| In-app feedback widget | ✅ | ✅ | ❌ |
| Microsurveys | ✅ + Added cost | ❌ | ❌ |
| Zapier connection | ❌ | ✅ | ✅ |
| API | ✅ | ✅ | ✅ |
| Analyze and prioritize | | | |
| Link feedback with account data | ✅ (Only from Salesforce, through Fivetran or Stitch, or the API) | ❌ | ✅ |
| Feedback segmentation | ✅ | ✅ (Only by customer, company, or persona) | ✅ |
| Sort by MRR impact | ✅ | ❌ | ✅ |
| Prioritize features | ✅ | ✅ | ✅ |
| Integrate with Segment | ❌ | ❌ | ✅ |
| Roadmaps and development | | | |
| Build visual internal roadmaps | ✅ | ✅ | ✅ |
| Build visual public roadmap | ❌ | ✅ | ✅ |
| Integrate with Jira | ✅ | ✅ | ✅ |
| Integrate with Shortcut | ❌ | ❌ | ✅ |
| Integrate with GitHub | ❌ | ✅ | ❌ |
| Integrate with Azure DevOps | ✅ | ✅ | ❌ |
| Integrate with Pivotal Tracker | ❌ | ✅ | ❌ |
| Integrate with Rally | ❌ | ✅ | ❌ |
| Integrate with TFS | ❌ | ✅ | ❌ |
| Integrate with Trello | ❌ | ✅ | ❌ |
| Communicate with customers | | | |
| Send updates to customers | ✅ | ✅ | ✅ |
| Personalized close-the-loop message | ❌ | ❌ | ✅ |
| Pricing | | | |
| Free trial? | ✅ (You have to talk to Sales first) | ✅ | ✅ |
| Price range | $799/m to $1,499/m | $72/m/editor to $116/m/editor | $49/m to $199/m |
| Annual cost for 5 PMs | $17,988 | $5,040 | $1,188 |
| Annual cost for 15 PMs | $17,988 | $15,120 | $2,388 |
How do those feature differences translate into your job? Let's look at that next.
ProdPad vs. UserVoice—What are the differences?
Both UserVoice and ProdPad help product teams collect feature requests and feedback to build a product roadmap that's customer-centric. The goal is to collect new feature ideas, prioritize them, collaborate to build the features, and then communicate the new changes to stakeholders.
With those steps in mind, an effective tool will have the following characteristics:
Centralization: The ability to gather customer feedback and new feature ideas from any channel.

Prioritization: The ability to help PMs analyze features and feedback data to make data-informed product decisions.

Communication: A way to communicate the product strategy to stakeholders and customers.

Coordination: A way to coordinate the development process with your dev team workflow and sync with the tools they use.

Close the loop: The ability to send personalized close-the-loop messages to customers when you build features they ask for.

Value: A reasonable price given the features you get and the value the tool provides.
Here's how ProdPad and UserVoice stack up on each of those dimensions.
1. Centralization
Your customer feedback and feature requests come from everywhere—your customer support tools, your Sales team, the helpdesk, social media, and so on. Ideally, your tool will work as a central portal for customer feedback and user requests.
Voting boards: UserVoice was the first to offer an online voting board. While it was innovative at the time, their tool hasn't changed much since the original one. Basically, it displays a list of ideas that customers can vote for and comment on. Customers can also submit new ideas and feature requests. You can sort the ideas by which the number of votes each has, what's trending, what's new, and each request's status.
QuickBooks' voting board is powered by UserVoice.
ProdPad's voting board is quite different. Rather than a permanent page that customers can visit, ProdPad shows up to 9 ideas to customers after they enter feedback through an in-app widget. Customers have the chance to vote for those ideas, but not any others.
ProdPad version of a voting board.
Be careful: there are a bunch of drawbacks to using voting boards to collect customer feedback. UserVoice's offering likely biases feedback because it displays vote counts and you can't randomize feedback order. ProdPad's tool likely biases feedback because customers can only vote for the 9 items they're shown. Also, only people who submit feedback get to vote for ideas, so it potentially excludes people that might vote for ideas but wouldn't submit their own.
In contrast, we designed Savio's voting board to minimize bias by letting you hide vote counts and randomize the order of feature requests.
Integrations: ProdPad has integrations to collect feedback from 5 different tools. UserVoice (and Savio) connect to 6. But ProdPad and Savio also connect to a bunch of other apps through a Zapier connection, while UserVoice doesn't. So Savio is slightly more flexible than the other two.
Interestingly, ProdPad actually integrates with UserVoice. That suggests that some people use UserVoice to collect feedback, and then use ProdPad to organize it and build a roadmap from it. You could do that, too, although you'd be paying for two tools when you only need one.
Other channels: All three tools have an API that you can use to collect feedback. Each also has a Chrome extension for collecting feedback from any web-based tool. Besides that:
ProdPad can accept feedback through email, has an in-app widget, and offers feedback forms.

UserVoice has an in-app widget and can send micro surveys.

Savio can accept feedback received through email and offers feedback forms.
Overall: ProdPad and UserVoice are roughly tied. UserVoice's feedback board is a bit better and has micro surveys, but ProdPad has feedback forms and can accept feedback via email. We think Savio's is even better than the other two because it has more integrations, has feedback forms, and has a feature voting board that doesn't bias feedback.
2. Prioritization
The ideal tool will help you sort through your idea backlog to find the highest-impact features to build next. Here's how each tool helps you do that.
ProdPad: ProdPad's prioritization framework is pretty standard: it lets you rank each feature on impact and effort on a scale from 0 to 100. Those scores then are used to create a total score where higher scores indicate higher priority.

ProdPad's prioritity scoring scales.
You can also view each feature's score on a chart, which is handy. You can also build it into an OKR framework if that's useful to you.
Finally, ProdPad advertises an AI bot that can also help you surface insights somehow (in our testing of the tool, we didn't see how to use that or how it would be useful… but maybe it's great).
Me, learning a tool has AI functionality.
One critical piece of prioritization is segmentation—ideally, you'll be able to slice and dice your feedback to find the highest-impact features for customer segments that matter to you. ProdPad technically does have segmentation, but only for more general variables like customer, company, and "personas" (which you would specify). You can't segment by more targeted customer attributes like MRR, plan type, company type, and so on.
UserVoice: In contrast, UserVoice has a much more powerful segmentation engine. It lets you connect your data to your Salesforce account data, and then slice and dice your feedback data based on any of those attributes. That lets you be much more thoughtful in how you prioritize so that you can target specific customer segments that will help you achieve your business goals (like reducing churn, increasing conversion rates, fostering expansion revenue, etc.)
UserVoice's prioritization system lets you segment by things like revenue and importance.
Savio's segmentation engine is a lot like UserVoice's, except that you can connect customer data from many more databases, including Intercom, Help Scout, Zendesk, Salesforce, and HubSpot.
Overall: UserVoice is much superior to ProdPad on this dimension. Savio is as good as UserVoice and might be even better for you if you house your single source of customer truth in a tool other than Salesforce.
3. Communication and team alignment
Once you decide on your product priorities, you need to communicate them to your teams. Here's how each platform facilitates that.
Roadmap software: Both ProdPad and UserVoice let you build product roadmaps. UserVoice's roadmap is basic and only available to your internal teams.
UserVoice's roadmap is a list of features categorized by their stage in the development workflow.
ProdPad is even more basic (there are three categories: next, now, and later) but can be shared both internally and externally.
Screenshot of a ProdPad roadmap—a list of features categorized by status: Now, Next, and Later.
Savio's roadmap is also very basic, but you can change the category names. You can also share Savio roadmaps both internally and externally.
Other communication tools: All three tools let you post updates on feedback and roadmaps to Slack. UserVoice also lets you post to Microsoft Teams.
Overall: ProdPad and Savio win over UserVoice narrowly here because roadmaps can be internal or external. Otherwise, the tools are quite similar. Note that if you use Microsoft Teams as your internal communication tool, UserVoice might be better than ProdPad and Savio for keeping all your other team members updated.
4. Coordination with development
Once your features go into your development process, what happens? Ideally, your PM tool will sync so feature statuses are always up-to-date.
UserVoice: UserVoice connects with only 2 development tools: Jira and Azure DevOps.
Savio: Savio also integrates with only 2 project management tools: Jira and Shortcut.
ProdPad: ProdPad has the most integrations with a total of 7 development team tools: Jira, GitHub, Azure DevOps, Pivotal Tracker, Rally, Team Foundation Server, and Trello.
Overall: ProdPad wins here. Savio and UserVoice are tied for second place.
5. Close the loop
UserVoice: UserVoce sends automated emails to customers. You also have the choice to send 1:1 emails, but you can't send them at scale. If you want to personalize them, you'd have to copy and paste a template into the message and then edit it.
ProdPad: ProdPad closes the feedback loop by sending automated emails to all the customers that have voted on a feature. Note that these notifications aren't personalized—the same stock email goes to everyone.
Savio: Savio lets you quickly send personalized email notifications to any customers that asked for a feature. You can choose who it goes to so you can follow up with some customers before others. You can also add variables, so you can personalize the message with the customer's name and other details.
Overall: UserVoice is better than ProdPad because you have the option to send 1:1 emails as well as group emails. Savio is the best because it lets you personalize those messages.
6. Value
How do ProdPad and UserVoice compare in terms of budget? Both are pretty expensive.
UserVoice pricing: UserVoice charges by month. Plans start at $799 per month and go up to $1,499. After that, there's an enterprise plan with a custom price.
Note that the lower plans are unlikely to be useful to really anyone. You need to be on the $1,499 plan for even very basic features like connecting account data with feedback (for segmentation), syncing with your development tools, and even making roadmaps.
(On the lowest plan, you don't even get a feedback portal, the in-app widget, or the ability to aggregate feedback into feature requests… imagine paying $800 a month and not being able to organize your feedback into feature requests 😬. You honestly get more features from free feature request apps than UserVoice gives you for $800 per month).
The UserVoice Essentials plan… not worth it.
So the Premium plan ($1,499/month) is the only one that really works.
A team of 5 PMs would pay $17,988 per year.

A team of 15 PMs would pay the same—$17,988 per year.
Screenshot of UserVoice's pricing plans
ProdPad pricing: ProdPad's pricing model lets you choose sets of feature modules a la carte. That gives you a bit more flexibility in case you just need the roadmaps features, the ideas features, or the feedback features.
To get the basic features needed to collect feedback, segment the data, create a roadmap, and close the loop, you'd need Roadmaps Essentials ($24/editor/month), Ideas Essentials ($24/editor/month) and the Feedback Advanced ($36/editor/month) plans. The total for those plans together would be $84/editor/month.
Assuming a team of 5 PMs, you'd pay $5,040 per year.

Assuming a team of 15 PMs, you'd pay $15,120 per year.
Screenshot of ProPad's pricing plans.
Savio pricing: Savio charges primarily based on team size—the main features you need to collect and use feedback to make product decisions are available on all plans.
Assuming a team of 5 PMs, you'd get the SMB plan and pay $1,188 per year.

Assuming a team of 15 PMs, you'd need the Scaling plan and pay $2,388 per year.
Screenshot of Savio's pricing plans.
Overall: ProdPad is less expensive than UserVoice, especially for small teams and startups. UserVoice is particularly poor value on cheaper plans—you pay a substantial amount for very few features. Savio has the best value of the three.
The takeaway: UserVoice is better for prioritization; ProdPad is better value and better at coordinating with your Dev team.
Ultimately, neither ProdPad nor UserVoice is clearly superior to the other:
Centralization: They're roughly tied—look to see which fits better with your particular customer communication tools. (Savio is the best at this because it is the most flexible when it comes to idea management and our voting board doesn't bias your data.)

Prioritization: UserVoice wins over ProdPad because it has more powerful segmentation and connects to account data (so does Savio). ProdPad just lets you segment on less useful data like by customer and company.

Communication: ProdPad is slightly better here because you can make roadmaps public or private. But all three have relatively basic roadmapping tools compared to other options.

Coordination: ProdPad has the most project management tool integrations, so we'll give it the win (Savio and UserVoice are tied in second place). But look to see which one fits best with your team's tools.

Close the loop: UserVoice is slightly better than ProdPad because you can send both 1:1 and group emails. Savio is best because you can personalize those emails.

Value: ProdPad is much better value than UserVoice. Savio is the best value of the three.
| | UserVoice | ProdPad | Savio |
| --- | --- | --- | --- |
| Centralization | 🥈 | 🥈 | 🥇 |
| Prioritization | 🥇 | 🥉 | 🥇 |
| Communication | 🥈 | 🥇 | 🥇 |
| Coordination | 🥈 | 🥇 | 🥈 |
| Close the loop | 🥈 | 🥉 | 🥇 |
| Value | 🥉 | 🥈 | 🥇 |
In summary, both ProdPad and UserVoice have strengths and weaknesses.
ProdPad is roughly better at the strategy and building part—keeping stakeholders aligned and coordinating the development workflows. UserVoice is better at prioritization.
But don't forget about Savio.
I built it to be a lightweight but powerful tool PMs can use to solve the product feedback problem. It's particularly good at centralizing feedback and prioritizing it. It also excels at closing the feedback loop. And it's by far the best value of the other two tools (you could use it with ProdPad and still pay less than UserVoice alone).
Am I a hero for building Savio? I really can't say, but yes.
So as you're selecting your tool, give Savio a test drive to see if it makes sense for your team.
Sign up for a free trial here.
(You can learn more about its features here.)
More resources and customer feedback tool comparisons
If you're still in the discovery phase of your tool selection, that's totally fine. Choosing the right product management tool is tricky.
We've developed quite a few resources to help. Check them out:
Product management software tools
These are our roundups of the best tools for a bunch of different SaaS use cases.
Learn more about UserVoice
Learn more about ProdPad
Other tools and comparisons
Last Updated: 13-02-2023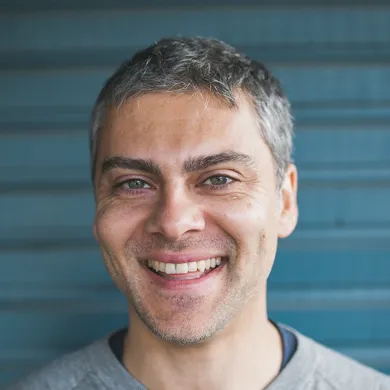 Kareem Mayan
Kareem is a co-founder at Savio. He's been prioritizing customer feedback professionally since 2001. He likes tea and tea snacks, and dislikes refraining from eating lots of tea snacks.
Make product plans with evidence, not anecdote
Centralize product feedback, enrich and prioritize it with customer data, and create evidence-based roadmaps.
For B2B SaaS Product and Success teams.
Contents
Start Tracking Feature Requests Today
Centralize product feedback from your voting board, Help Scout, Intercom, Zendesk, HubSpot, Slack, or any other tool with Zapier or our Chrome Extension
Prioritize feature requests by number of votes or total MRR, or for specific customer segments (like all customers on the "Pro" plan)
Share customer verbatims with your product and dev teams
Track Feature Request status as your dev team works on them
And close the loop with customers