ProdPad vs Canny: Which Product Management Tool Should I Choose?
Canny and ProdPad are both product management tools that seek to insert customer product feedback into product decisions. This is valuable—understanding what your customers want empowers you to build software that's useful.
Both tools have similar features at a high level: ways to capture and centralize customer feedback, ways to prioritize feedback for product decisions, and ways to publish that on a visual product roadmap.
But while they're similar, these tools vary considerably in the details. And since they're both quite expensive compared to their competitors, it's worth doing your due diligence to make sure you're choosing the right one.
ProdPad is better at centralization. It also has more integrations with product development tools.

Canny is better at prioritizing feedback based on customer data. It's also cheaper, and since it has much of the same features, it's probably better value for most teams.
In this article, we'll give you a complete overview and comparison of ProdPad and Canny so you can see which one is better for you.
(At the end of the article, we'll also list a ton of resources for you to do further product management tool research—you can skip ahead to that now if you like!).
Note: Savio is another product management platform that helps B2B SaaS companies use user feedback to build better products. Our tool is an alternative to both Canny and ProdPad, but we promise not to let that bias our evaluation in this article 😉.
Feature Comparison: ProdPad vs. Canny
Canny and ProdPad have largely similar functionality but still differ quite a bit in their features. Here's a big list so you can see those differences, side by side. (We've included Savio, too, to see how all three stack up).
Disclaimer: We wrote this based on each of the product's websites and a trial of both products. We made sure everything was accurate when we wrote this, but features do change over time… If you see something that's not right, let us know, and we'll happily update the article.
Read more:
ProdPad
Canny
Savio

Centralize feedback

Public feedback board

✅

✅

✅

Feedback board is optional

✅

❌

✅

Make feedback board private

✅

✅

✅

Hide feature vote counts

❌

❌

✅

Randomize feature order

❌

❌

✅

Collect feedback from Intercom

✅

✅

✅

Collect feedback from Zendesk

❌

✅

✅

Collect feedback from Salesforce

✅

✅ +Added cost

✅

Collect feedback from HubSpot CRM

❌

✅ +Added cost

✅

Collect feedback from Help Scout

❌

✅ +Added cost

✅

Collect feedback from Slack

✅

✅

✅

Collect feedback from Doorbell

✅

✅ +Added cost

❌

Collect feedback from Confluence

✅

❌

❌

Collect feedback from Chrome extension

✅

✅ +Added cost

✅

Forward feedback via email

✅

❌

✅

In-app feedback widget

✅

✅

❌

Feedback forms

✅

✅ via Google Forms integration

✅

Zapier connection

✅

✅

✅

API

✅

✅

✅

Analyze and prioritize

Link feedback with account data

❌

✅

✅

Feedback segmentation

✅ (Only by customer, company, or persona)

✅

✅

Filter by MRR impact

❌

✅

✅

Prioritize features

✅

✅

✅

Integrate with Segment

❌

✅

✅

Roadmaps and development

Build visual internal roadmaps

✅

❌

✅

Build visual public roadmap

✅

✅

✅

Integrate with Jira

✅

✅

✅

Integrate with Shortcut

✅

❌

✅

Integrate with GitHub

✅

✅

❌

Integrate with Azure DevOps

✅

✅

Integrate with ClickUp

❌

✅

❌

Integrate with Linear

❌

✅

❌

Integrate with Pivotal Tracker

✅

❌

❌

Integrate with Rally

✅

❌

❌

Integrate with Team Foundational Server

✅

❌

❌

Integrate with Trello

✅

❌

❌

Communicate with customers

Changelog tool

❌

✅

❌

Send updates to customers

✅

✅

✅

Personalized close-the-loop message

❌

❌

✅

Pricing

Free trial

✅

✅

✅

Limited free plan

❌

✅

❌

Paid plans

$72/m/editor to $116/m/editor

$400/m (+$40/editor after 5)

49/m - $299/m for first editor
(+29/m/editor - $59/m/editor depending on plan)

Annual cost for 5 PMs

$5,040

$4,800

$1,980

Annual cost for 15 PMs

$15,120

$9,600

$5,460
Next, we'll look at what those differences actually mean in practice for product managers.
Canny vs. ProdPad—What are the Differences
ProdPad and Canny can both help your product team source product ideas from customers, decide what new features to build next, and communicate your product roadmap with stakeholders.
To evaluate which is better, we'll first set up some criteria. A good product management tool for collecting and using customer feedback and coordinating development would do the following:
Centralization: It would collect feedback and new feature ideas you collect from any channel

Prioritization: It would help you analyze features to identify the highest impact

Communication: It would help you communicate your strategy to stakeholders

Coordination: It would fit into your development process and the dev team's workflows

Close the feedback loop: It would let you follow up with customers when you build features they ask for

Value: It would have the highest feature-to-price ratio
Here's how Canny and ProdPad stack up for each of those criteria
1. Centralization
Your customers give you product ideas, feature requests, and more general customer feedback. That's probably the richest source of ideas for improving your product. You want to make sure your tool has an effective way to collect customer feedback and facilitate idea management.
That means pulling it from your customer-facing teams and the tools they use—Customer Success and their customer support tool, Sales and their CRMs, Marketing and their apps, your help desk, etc—and collecting it all in one place. Here is how Canny and ProdPad (and Savio) do that.
Voting boards: This is one of the most common ways to source user feature requests and empower customers to upvote other ideas. Both Canny and ProdPad have voting boards, and they operate much the same way. Neither one avoids the disadvantages of voting boards, so the feedback they produce is susceptible to bias.
In contrast, we built Savio with a few features that minimize bias. For example, you can hide vote counts, so that a feature's popularity doesn't influence how your customers vote. Also, you can randomize the order of feature requests to eliminate order effects.
Integrations: Both Canny and ProdPad have good integrations to pull in feedback from common apps. ProdPad has 5 and Canny has 4 (Savio has 6). All of them also let you set up automations through Zapier.
Other channels: ProdPad, Canny, and Savio each have a Chrome extension and can receive feedback through an API. They both also have an in-app feedback widget.
ProdPad (and Savio) can receive feedback via email; Canny can't.
Overall: The two tools are both quite flexible, but ProdPad has a couple more ways of receiving feedback than Canny. Savio is the best of the three at centralization because it has the most integrations and is the most flexible.
2. Prioritization
How do the tools help you know what features to prioritize?
ProdPad: ProdPad helps you prioritize your features based on impact and effort. You score each potential feature on a scale up to 100 for each. Then it calculates a total score based on those factors.
ProdPad uses impact and effort scores.
It also puts the scores on a two-dimensional chart, with effort on the X-axis and impact on the Y-axis, helping you visually see which features, for example, are quick wins (high impact and low effort). There is an AI tool that provides some insights that can help with prioritization, and there is also a connection to an OKR framework, in case you use that.
You can visualize your features on ProdPad's impact chart.
ProdPad also technically lets you segment your feedback data, but it's very basic. You can only segment by customer, company, and customer persona. You can't segment by more useful data like MRR, company type, or plan type.
Canny: Canny is slightly more advanced when it comes to prioritization. Like Savio, it lets you enrich your feature requests with customer data like monthly spend, company type, or other custom fields. That means you can build segments specifically tailored to your business. That lets you filter to see feedback that specific types of customers are asking for.
Canny lets you segment to see what's popular among customers with different attributes.
Seeing what's popular among your target customer segments is a much more complex and useful way to prioritize user requests than simply looking at an overall "impact" assessment.
Overall: Canny is better than ProdPad for prioritization because the segmentation is better. Savio's is even better. Like ProdPad, it lets you score features on priority and effort. But, like Canny, you can also filter and sort by customer attributes like plan type and MRR.
3. Communication and team alignment
How can you communicate your product strategy to your team members, stakeholders, and customers?
Roadmap software: ProdPad and Canny both have very basic public product roadmaps. ProdPads are structured as "Now, Next, Later".
Screenshot of a ProdPad roadmap.
Canny's are structured as a simple list (you can choose the categories).
Screenshot of a Canny roadmap.
Savio's roadmaps are super flexible—you can fully customize them, including as many or as few features as you need to suit your audience. They also are unique in that they display evidence to justify your product decisions.
For example, you can quickly see the number of requests for a feature or each feature's cumulative MRR. That helps reduce disagreement (or conflict) about roadmapping decisions.

Savio roadmaps display feedback data so you can help others understand why you made your product decisions (and minimize roadmap disagreements).
Other communication tools:
ProdPad, Canny, and Savio each let you also post feedback and roadmap updates to your teams on Slack. Canny also lets you post to Microsoft Teams.
Overall: Both Canny and ProdPad have lean and simple roadmaps, as does Savio. Neither is better, it really depends on your preferences.
4. Coordination with development
How does each tool fit into your product development process and workflows?
ProdPad integrates with several development tools, including Jira, GitHub, Azure DevOps, Pivotal Tracker, Rally, Team Foundation Server, and Trello.
Canny integrates with Jira, GitHub, Azure DevOps, ClickUp, Asana, and Linear.
Savio integrates with Jira and Shortcut.
Overall: Prodpad has more integrations (7), then Canny (5), and than Savio (2). But the best choice for you depends on the tools your development team uses.
5. Close the loop
Closing the feedback loop means following up with a customer when you take an action based on their feedback—for example, building a feature they asked for. It's easy and powerful: it boosts customer loyalty, reduces churn, and can increase sales.
Ideally, your product management tool can close the loop for you easily.
ProdPad: ProdPad updates your customers by sending an automated message to anyone that voted for a feature when that feature is launched. You can also use ProdPad to send messages clarifying feedback. So you can update your customers, but you can't send personalized messages without a lot of copying and pasting.
Canny: Canny doesn't have a way to send personalized close-the-loop messages. Their solution to closing the loop is to use their changelog. You can also notify your users with an automatic email.
Overall: Canny is a bit better here because, in addition to sending email notifications, you also get a changelog tool. Savio is the best, though, because it lets you quickly send dozens (or hundreds) of personalized close-the-loop messages in just a few clicks.
Savio lets you send personalized close-the-loop emails to hundreds of people in just a few clicks.
6. Value
Which is easier on your budget?
ProdPad pricing: Prodpad offers three modules: Ideas, Feedback, and Roadmaps. The minimum setup you need to collect feedback and use it to inform your product strategy is the Roadmap Essentials, Ideas Essentials ($24/month/editor), and Feedback Advanced modules, for a total of $84/month/editor.
For a team of 5 PMs, you'd pay $5,040 per year

For a team of 15 PMs, you'd pay $15,120 per year
Note: The advanced feedback plan gets you what we think is critical: integrations that bring feedback into ProdPad from apps like Intercom. But if you're a tiny startup team or a single person, you might be fine with just the feedback form on the Essentials plan.
The cost of each ProdPad plan.
Canny pricing: Canny pricing is much simpler. There's one plan and it's $400/month for up to 5 editors. Each additional editor is $40/month.
For a team of 5 PMs, you'd pay $4,800 per year

For a team of 15 PMs, you'd pay $9,600 per year
Note: That price gets you the basic features. But you might also need to buy some of the add-ons, like the Salesforce and HubSpot integrations. So the above prices are more like the minimum you'd pay each year. There is also a limited free plan.
The cost of Canny.
Savio is a much better value than both Canny and ProdPad. For similar features (in some cases better features) your costs would be as follows:
For a team of 5 PMs, you'd pay $1,980 per year

For a team of 15 PMs, you'd pay $5,460 per year
Overall: Canny beats ProdPad here—it's much less expensive. Savio has the best value of the three.
The takeaway: ProdPad is better for gathering feedback, Canny is cheaper and better for prioritizing features.
Canny and ProdPad are both well-designed product management tools. Neither is obviously better than the other—it depends on what you care most about.
Centralization: Canny is slightly better because it has a few more ways of collecting feedback than ProdPad does. (Savio is the best at this because it is the most flexible when it comes to centralizing feedback.)

Prioritization: Canny wins because it lets you segment based on customer data (Savio does this, too). ProdPad doesn't—it just lets you segment on less useful data like by customer and company.

Communication: It's a tie. Both have very simple roadmaps. Look to see which style roadmap you like better.

Coordination: Canny has more project management tool integrations, but the best for you will depend on the particular tools your team uses.

Close the loop: Canny is slightly better because it has a changelog. But neither let you send personalized close-the-loop messages to customers like Savio does.

Value: Canny is better than ProdPad, but Savio is even better value.
| | ProdPad | Canny | Savio |
| --- | --- | --- | --- |
| Centralization | 🥈 | 🥉 | 🥇 |
| Prioritization | 🥉 | 🥈 | 🥇 |
| Communication | 🥇 | 🥇 | 🥇 |
| Coordination | 🥇 | 🥈 | 🥉 |
| Close the loop | 🥉 | 🥈 | 🥇 |
| Value | 🥉 | 🥈 | 🥇 |
Overall, Savio has most of the same features as the other tools while being much better value. It has the best centralization, the most powerful prioritization engine, and is the best at closing the loop.
It might be the exact tool you're looking for.
Test it out as part of your due diligence to see what it can do (the trial is free).
Or, if you want to learn a bit more about what it does, check out its features here.
More resources and feedback management tool comparisons
Still not sure what product management tool to choose? Here are some other resources and comparisons to help you find the tool that fits just right.
Product management software tools
Learn more about Canny
Learn more about ProdPad
Other popular tools
Last Updated: 28-04-2023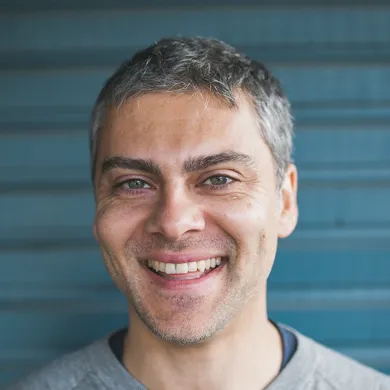 Kareem Mayan
Kareem is a co-founder at Savio. He's been prioritizing customer feedback professionally since 2001. He likes tea and tea snacks, and dislikes refraining from eating lots of tea snacks.
Make product plans with evidence, not anecdote
Centralize product feedback, enrich and prioritize it with customer data, and create evidence-based roadmaps.
For B2B SaaS Product and Success teams.
Contents
A Product Management Platform
for Customer-Obsessed Teams
SaaS teams use Savio to centralize customer feedback
and create evidence-based roadmaps