What are the best tools for a Product Manager's stack?
I've been a product leader for years, have mentored junior PMs as a product management consultant, and have helped startups build their MVP and first PM tool stacks. Over the years, I've developed some strong opinions about what tools product managers actually need.
The best product management tools facilitate your work without getting in the way. They feel invisible.
The challenge is that the PM job is so varied that there are a ton of different types of tools you need. And some are more critical than others.
In this article, I'm drawing on my experience to give a sense of the different types of product management tools that there are, the ones that are more critical (and the ones you might be able to skip), and the ones that I like the best in each category.
What are product management tools?
A product management tool is any tool that product managers use to do any part of their jobs. The category is super broad, ranging from tools that help you gather product ideas and user requests to tools that help you prioritize features and set product strategy, to those that help you build wireframes, test new features, and post to your changelog.
In this article, we'll go through each of these types of tools in depth.
Note: Savio is a product management tool that helps B2B SaaS companies use customer feedback to build better software.
How to choose a product management tool
What makes a good tool? Here are the criteria that I use to evaluate a potential tool. I've put them in order of importance.
1. Has the functionality you really need. The tool you use needs to actually work for what you need it to do. For example, if you're trying to prioritize user requests, you need a tool that lets you slice and dice your requests by customer attributes like MRR.
2. You like using the tool. You can usually get a sense of this right away—the UI look and feel has to be pleasing. Bonus points if it's easy to use. Some powerful tools will require a learning curve, but ideally, it's not too steep.
3. Integrations. One critical feature of your PM tool stack is that the tools play nicely with each other. For example, you want to make sure your customer feedback tool connects with your feedback channels and also the tools your software development team uses.
4. Value for money. I'm happy to pay for tools that work, but some are way more expensive than others without providing any additional value. (You could pay 500k a year for Salesforce's surveys, but why would you when other tools work better?) Make sure the price of your tools is commensurate with the value you're getting.
5. Parsimony. Occam's razor applies to product management software: the best stack will have the smallest possible set of elements. The fewer tools you need, the better. A corollary: tools that can do more than one thing that you need are better.
14 Best product management tools for your stack
Below, I've created a comprehensive list of the kinds of product management tools you might need at various stages of the product lifecycle. For each, I've listed how critical I think it is together with my favourite tool in each category (at the time of writing).
(I'd love to hear what your favourites are as well—feel free to email them to me).
1. Roadmapping software (Savio)
Importance: Medium
Rationale: I put this first because setting your product strategy is absolutely critical. It's the first step to building a great product. You'll revise the strategy over time, but it's incredibly useful to have a unified product vision that you can share with your team.
Having said that, you don't necessarily need an interactive roadmapping tool. Product roadmapping can absolutely be useful, especially for larger companies and enterprises with lots of team members to coordinate.
But you can also build your product strategy on a whiteboard or in a Google doc. In my opinion, the fancy visual roadmapping piece—which is often just a glorified Gantt chart—isn't so important.
Best roadmapping tool: Savio 🏆.
Savio has a roadmapping feature, and we think it's better than most of our competitors. It's lightweight, so you don't get stuck in a well of options. Still, it has everything you need to easily publish public and private roadmaps that align your teams, stakeholders, and customers with your product vision.
Other roadmapping tool options:
If that's not enough, here's a list of roadmapping tools—check it out for more options.
2. Project management tool (Shortcut)
Importance: Critical
Rationale: Product management requires a ton of moving pieces. The real job of the product manager is to coordinate it all and keep everyone on track. You definitely need a way to ensure everyone knows what they're doing and you have a way to follow up.
Best project management: It depends, but I love Shortcut 🏆. It works great for a small startup team like mine.
Other project management tool options:
If that's not enough, here's a big list of project management tools.
3. Customer feedback and feature request app (Savio)
Importance: High
Rationale: If you want to build a product your customers actually want (market fit) you need to know what they want. That means collecting product feedback and ideas in a backlog and then using it to inform your product strategy.
To do that effectively, you need a good system—and a tool. Sure, you could collect your feedback in Trello Kanban boards or Jira or even just in a spreadsheet… but that's leaky. You know your teams might not actually go into those tools when they receive feedback, and do the manual copying and pasting they need to.
A good user feedback collection tool makes it easy to centralize feedback from any channel you get it. It will also enrich your feedback data with customer attributes so you can prioritize more carefully—for example, prioritizing features requested by higher MRR customers.
Best customer feedback management tool: Savio 🏆.
Savio is the best feature request app for two main reasons.
It's the most flexible on the market. You can connect it to all your feedback channels and get feedback into it from literally anywhere your teams receive it.

It has the best prioritization engine. You can slice and dice your feedback to prioritize features for any customer segment that matters to you.
Savio also lets you collect feedback from voting boards, build product roadmaps, and easily close the feedback loop with customers.
Other feedback management tool options:
If that's not enough, here's a big list of the best product feedback software tools and here's one with the best feature request apps.
4. Voting board tool (Savio)
Importance: Low
Rationale: I just said that user feedback is crucial for the product manager, and it is. One way to get that feedback is through public feature voting boards—a portal where users can brainstorm product ideas and vote on the ideas of other people. Voting board tools comprise an entire separate category of product management software tools.
In my opinion, voting boards are unnecessary. But not only that, they have a number of  drawbacks that can actually hinder good product development if they're not used properly. For one thing, they tend to elevate the voice of your "noisiest" users. For another, they often bias your feedback in favour of already popular features or that come early on your list of new product feature ideas.
In my opinion, you don't need a feature voting tool—you can collect customer feedback without it.
Best feature voting tool: Savio 🏆.
Yes, us again. But here's why: We carefully designed our voting board to avoid some of the pitfalls that plague other tools. For example:
You can make vote counts invisible so they don't bias your users' votes.

You can randomize the order of features so you remove order effects on voting.
With Savio, you can collect user feedback without a voting board. But if you want one, it won't throw you off track with biased feedback like the others might.
Other voting board tools:
Looking for more options? Check out our list of feature voting tools.
5. Feature prioritization tool (Savio)
Importance: Critical
Rationale: Once you've collected all your customer feedback, you need to sort through it to figure out what to actually build. That means prioritizing your features so you don't waste development resources building features your users don't want.
Best feature voting tool: Savio 🏆.
It's us again 👋. But we're not just being full of ourselves, I promise. It's just that we really do have the most powerful prioritization engine out there. Savio connects your customer data from your support tool, CRM, or other source of truth and pipes it into to your feedback. That lets you make data-driven decisions about which features to prioritize. For example, you can quickly see:
What features were your churned customers asking for? (So you can build them and reduce churn.)

What features were your lost deals asking for? (So you can build them and increase sales).

What features are your highest MRR customers asking for? (So you can build them and foster loyalty among your best customers.)

What features are your prospects asking for? (So you can build them and increase conversions.)
And so on. Very few other prioritization tools let you use your customer data so easily to prioritize features.
Other feature prioritization tools:
Here are some of the other tools that let you do more complex segmentation of your feature request data.
Learn more about how to prioritize features here. 
6. Survey tools (Survicate)
Importance: Medium
Rationale: Surveys are another great way of soliciting customer feedback. They can give you access to feedback from customers you might not otherwise hear from.
Best survey tool: Survicate 🏆.
We love Survicate because their product is aimed at PMs and they provide a ton of features for value. You can send a bunch of different types of surveys using automation, and they have templates for net promoter score (NPS), customer effort score (CES), and customer satisfaction (CSAT) surveys, as well as many others. You can also embed surveys into emails, which is super handy.
Other survey tools for PMs:
Find even more survey software for PMs here.
7. User behaviour and heatmaps (FullStory)
Importance: High
Rationale: It is important to understand how your users actually interact with your product. User behaviour and heatmap tools can help you identify bugs or other usability issues with your product design to drive a better user experience.
Best user behaviour tool: FullStory 🏆.
I use FullStory to figure out how to provide the best user experience. It's a great tool and super useful.
Other user behaviour tools for PMs:
For more user behaviour tools, check out this article.
8. User interview and testing tools (Playbook UX)
Importance: Medium
Rationale: You absolutely should be talking to your users. That is an absolutely indispensable part of building a product people want. It provides invaluable information about what your customers are doing, the value your tool gives them, what their "aha!" moment was, and even ideas for marketing. You can then use that qualitative data to build user stories.
But while customer interviews are essential, you don't necessarily need a tool for conducting them. These tools might be more appropriate for some companies more than others.
Best user behaviour tool: Playbook UX 🏆.
I like PlaybookUX because it allows you to easily recruit participants, conduct qualitative and quantitative research, and choose between unmoderated and moderated sessions.
Other user research tools:
See more options for customer interview and user testing tools here.
9. Analytics (Google Analytics, Geckoboard, Segment)
Importance: High
Rationale: Ideally, you'll make a lot of your product decisions if not based on data, then at least informed by it. You'll use that data to prioritize features, make UX decisions, guide onboarding flows, etc. Product analytics tools can help you collect and understand the data you need to make those decisions in real-time.
Best product analytics tools: I've got a few favourites depending on what data I'm looking for:
Google Analytics 🏆 for user activity and behaviour on websites and mobile apps.

Geckoboard 🏆 for pulling together data from different sources and building dashboards.

Segment 🏆 for understanding customer segments
Other product analytics tools:
There are a ton of analytics tools and they all do different things, so the right fit really depends on your needs. Here's a list to go through to help you find the right one.
10. Collaboration tools (Slack)
Importance: Medium
Rationale: Effective coordination means effective communication between team members. Honestly, I'm happy getting by on email and Shortcut comments, but larger teams might definitely benefit from more sophisticated sets of tools. Ideally, you'll be able to connect to all the teams you need to—your development process, customer success, marketing, your help desk, and anyone else.
Best product collaboration tool: Slack 🏆.
They've built a really great product. I love that they have asynchronous videos built-in—that's probably one of my biggest use cases.
Other product collaboration tools:
Find more product management collaboration tools in this list.
11. Design, wireframing, and prototyping tools (Balsamiq)
Importance: High
Rationale: In my opinion, product design and specs are where you can really get efficient. I see lots of people rush the design and build something that's not quite right. Then they spend way more time (i.e. money) fixing it. I always encourage PMs to make changes when it's cheap (during design) rather than when it's expensive (after launch). A good design tool can help you do that.
Best product collaboration tool: Balsamiq 🏆.
I like its simplicity. You can sketch designs in minutes. Some of the other tools offer more interactive designs, which can be useful, but for me, simplicity is more important.
Other design, wireframing, and prototyping tools:
Find more design and wireframing tools in this list.
12. User onboarding (Userflow)
Importance: High
Rationale: Again, how critical this type of tool is to you depends a lot on your product. I'm a huge believer in the power of good onboarding. It's one of the primary ways to increase trial-to-paid conversion rates. These tools can help you get that onboarding right so that your users see the value of your product and are willing to pay for it.
Best User onboarding tool: Userflow 🏆.
I love how easy it is to use and how quickly you can implement it. (I've also had great conversations with Esben, the co-founder, and we share a similar value for product-led user onboarding).
Find more user onboarding tools here.
13. Changelog tools (Headway)
Importance: High
Rationale: Changelogs aren't just a list of changes you've made. They're a marketing tool because they show potential customers how often you're updating your product. They're also a retention tool, because they help existing customers get more value out of your product. For me, a good changelog is a vital part of a product team's work.
Best product collaboration tool: Headway 🏆.
It's just a well-designed tool that I legitimately like using. I love that they have both a public changelog page as well as an in-app widget.
Other changelog tools:
Find more changelog tools here!
14. Knowledgebase tools (Scribe)
Importance: Medium
Rationale: Your customers need to know how to use your product. I like doing that by keeping a knowledge base up to date with instructions about how to use a tool. There's nothing like a good set of well-written help docs. You don't exactly need a tool for this, but it might be helpful.
Best knowledge base tool: Scribe 🏆.
Scribe is relatively new, but it's a really cool product: you record a process, and then Scribe automatically turns it into a step-by-step guide, with screenshots and everything. Then you can share the guide privately or publicly with just a click.
Other knowledge base tools:
Find a list of knowledge base software tools here.
My favourite PM tool stack for startups
Tool stacks are obviously deeply personal, and I wouldn't presume to tell you which tools will work best for you. Still, it can be useful to take a peek at other people's workflows and learn what works for them. In that spirit, I'll share how we manage our product management workflow with Savio.
1. Collaboration and task management: Shortcut
2. Collecting feature ideas: Savio.
3. Prioritizing feature ideas: Savio.
4. Building and communicating our roadmap: Savio.
5. Designing, wireframes, and specs: Balsamiq and Google Docs
6. Development: Shortcut.
7. Changelogs: Headway app.
8. Sending close-the-loop emails: Savio
9. Analytics: Geckoboard
Find a PM tool that fits your team
The tools you choose to facilitate your product workflows matter. Some help you build customer-centric SaaS products. Others don't have the features you need to make properly-informed product decisions.
Savio isn't good for everything but it does two things better than any other product management tool we've seen:
Feedback collection—it's the best out there for centralizing product feedback from wherever you get it

Feature prioritization—it has the most powerful prioritization engine and the best segmentation using your customer data
It also has a great feature voting board, a lightweight roadmapping tool, and a snappy close-the-loop messaging tool.
And if you're looking to build customer feedback into your product workflow, take Savio for a spin.
(The trial is free, y'all. An no worries, we won't ask for a credit card).
Last Updated: 2023-04-28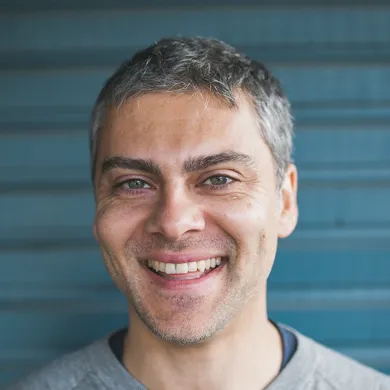 Kareem Mayan
Kareem is a co-founder at Savio. He's been prioritizing customer feedback professionally since 2001. He likes tea and tea snacks, and dislikes refraining from eating lots of tea snacks.
Make product plans with evidence, not anecdote
Centralize product feedback, enrich and prioritize it with customer data, and create evidence-based roadmaps.
For B2B SaaS Product and Success teams.
Contents
A Product Management Platform
for Customer-Obsessed Teams
SaaS teams use Savio to centralize customer feedback
and create evidence-based roadmaps