11+ Feature Voting Tools (+ Tips to Avoid Voting Board Pitfalls)
Feature voting is a quick and transparent way to solicit product feedback from your users. And it's not that hard to do: You throw up a voting board, send the link to your customers, and then watch the votes come rolling in.
In this article, we've put together a massive list of voting board tools that you can use for feature voting. We explain what they do, their features, pricing model, and more.
But before we get into that, we explain the potential pitfalls of relying on feature voting for product feedback and provide some tips for how you can use voting boards effectively.
Feature voting pitfalls to avoid
Feature voting just kind of feels like an effective way to solicit user feedback, doesn't it? It's the "voting" part that draws you in: It feels open, democratic, and transparent. Why wouldn't we want our users to vote on new features? What could be wrong with that?
Well, it turns out that there are a few good reasons why you shouldn't collect feedback with a public voting board. Here are some of the drawbacks to using a public voting board, and some ways you can address them.
Get in touch and let us know your favourite or if we're missing one!
1. Unintentionally alienating customers
Feature voting can be unfriendly to customers. I've had the experience myself where I submitted feedback via email and was directed to submit it again on a public voting board.
That response made me feel like they didn't value my feedback. And I definitely didn't go vote for it on a board. I wish the customer success person had asked me more about my problem and handled the feedback part for me.
Solution: Don't only accept feedback through your voting board. Have a process to collect it via other methods—like email—too.
2. Customer groupthink
Feature voting can unintentionally lead you astray. For one thing, customers will often only vote for features that are already on the board—especially if customers themselves can't add to the list. Also, herd behaviour: popular features tend to attract more votes simply because they're more popular.
Solution: Provide an opportunity for users to add feature requests directly to the board. And consider making the number of votes hidden to users, so they upvote things they actually want, not just popular requests.
3. Helping your competition
Product transparency is great for customers, but the downside is that it's a gold mine for your competitors. They can easily see why your customers aren't happy with your product and how to differentiate themselves.
Solution: Consider making your voting board private—either accessible only to your users, or even only to your team. (Hint: Many boards don't have this functionality… but Savio's does 😉).
4. Feature request limbo
You can't build everything. Low priority feature requests can get stuck in the backlog for a long time—sometimes years. That's usually fine, but if your requests are public, that can be a problem. Angry customers might even publicly air their grievances.
These comments can turn prospects—and even current customers—off your product.
Solution: Consider a feature request voting tool that you can turn feature requests private if you need to. (Hint: You can do that with Savio ✅ ).
5. Missing the qualitative gold
When you get upvotes, you can see how popular a feature is. But you don't get any rich qualitative insights. That's sometimes the most useful part of feedback because it lets you build a solution that actually addresses your customers' problems.
Solution: Enable customers to leave verbatim comments with their votes​​.
6. Giving more weight to the loudest customers
You know that some customers are a bit like the "squeaky wheel"—they love providing feedback. That's awesome. But if you're not careful, they can shape the conversation in a public forum. You want their feedback, but you also want feedback from the rest of the "silent" majority. You might not get that if you rely only on a public voting board.
Solution: Ensure you connect with customers in other ways—not just your voting board. Reach out directly to the customers who may not be as participative upfront.
7. Disagreeing with customers becomes a risk
It's difficult enough to say "no" to customers in private. Now imagine doing that in public! Say the wrong thing and you could discourage new customers or churn existing ones.
Solution: Create a private way to engage with customers as well as a public one.
Read more: How to Respond to Feature Requests [Complete Guide + Templates]
11+ of the Best Feature Voting Tools to Collect Feature Requests
So now you're aware of some of the pitfalls of feature voting, you're ready to consider some of the tools you can use to create a great system. Here are some of our favourites.
Originally, Savio didn't have a voting board feature because we were worried about some of the above disadvantages. But our customers convinced us that they were useful and we built one. But it's what we call a "contrarian" public voting board.
A better voting board
Savio's voting board beats out the competition because its features let you avoid the pitfalls above.
You don't need to use the voting board to collect, organize, and use your customer feedback. It's optional.

You can hide upvote counts. This ensures customers don't just vote for what's popular.

You can randomize the order of features. This ensures customers don't just read and vote for the first ones on the list.

You can choose which features you get feedback on. That way, you can collect customer feedback on a smaller list of features that could really benefit from public input.

You can make the board private. That way, your competitors can't see it.
These features help you get the benefits of a public voting board while avoiding some of the pitfalls. You can see what our feedback board looks like at Savio here.
Savio centralizes feedback in one place
Another benefit of using Savio is that you can bring in feedback from just about anywhere. It has integrations for support tools like Intercom, communication tools like Slack, CRMs like Salesforce, and a Chrome Extension you can use with any other web app. You can also email feedback into Savio, create automations with Zapier, or even use the API.
Savio empowers you to effortlessly centralize your feedback and use it to make better products.
Savio organizes and segments your feedback and feature requests
Most voting boards are not great at segmenting feedback based on customer attributes. Savio shines at this, letting you quickly filter feature requests and feedback to see which customers are looking for what.
For example, Savio makes it simple for you to filter and sort feedback to understand:
What features your churned customers were asking for

What customers on your free plan say they would pay for

What your highest MRR customers think of your product

What feedback prospects are leaving for your sales team
Here, we've filtered to see only the feature requests that have a cumulative MRR over $500—so you can see which features could have the biggest impact on your revenue.
You can quickly identify the highest-impact features so you can build a better product.
Pricing: Savio's pricing starts at $49/month for up to three teammates (no credit card required). That gets you access to almost all Savio's features, including the voting board. Start a free trial here.
Savio unites your team around your customers
Building software is a team sport. You can use Savio to justify product decisions and show your colleagues the data behind your decision.

Savio gives better visibility to your team into your decisions and also makes it easier to advocate for or defend a course of action during product roadmap discussions.
Read more: How To Run Your Product Meeting Using Savio
Savio helps close the loop
You can close the feedback loop with Savio in just a few clicks. Very few other voting board tools let you take this simple but powerful step to cultivate customer loyalty and improve retention rates.

Pricing: Savio's pricing starts at $49/month. That gets you access to the basic features, including the voting board. Start a free trial here (no credit card required).
Note: Savio helps B2B SaaS Customer Success, Product, and Sales teams organize and prioritize product feedback and feature requests. Learn more about Savio here.
Productboard is a customer feedback tool aimed at SaaS companies. Its main feature is that it allows you to organize user feedback into a product roadmap tool. The roadmap is sleek and easy to share between your teams.
Productboard's feature voting board is fairly basic. It allows users to upvote features and leave verbatim comments. You can curate the conversations, removing comments if you need to. But there isn't an option to make the board private, hide upvotes, or randomize the order of features.
Read more: The Best Productboard Alternative
Pricing: Productboard pricing starts at $20/maker/month, but that only gets you access to the roadmap tools. To get the feature upvoting tools, you need to be on the Pro plan, which is $80/maker/month. They do offer a free trial.
Read more: Save $6,000 Every Year with These 14 Productboard Alternatives for Tracking Customer Feedback
Canny is a product feedback software tool that does a really great job of helping product managers avoid the pitfalls of feature voting done badly. You can make your feature voting board public or private, you can group similar requests, and you can easily close the feedback loop when you build a new feature.
But there are some downsides: you can't hide upvote counts or randomize the order of feature requests. You also can't make some features private while leaving others public.
Read more: The Best Canny Alternative
Pricing: Canny has many of the features that Savio does—it's just much more expensive to actually use them. Canny's growth plan starts at $400/month.
UserVoice was one of the first customer feedback management tools on the market. That explains why it's one of the biggest players in the space—it even counted Microsoft among its customer base at one point.
But the product is surprisingly simple: It's essentially a user forum where customers can rate the features they'd like to see next. UserVoice does have some advanced analytics, but little else: You can't hide upvotes, randomize feature orders, or make features private. These really limit its usefulness. It's a very expensive option that provides limited ability to meaningfully track customer feedback.
Pricing: Uservoice's pricing is super high—among the highest in the industry. It's $699/m for super basic features and up to $1,3499/m for the features most teams really need.
Read more: 13 UserVoice Competitors that Will Save Your SaaS Startup $15,000 a Year
Hellonext is a feature request software tool built for SaaS teams to organize their customer feedback into a product roadmap. The feature voting board is quite advanced: It offers many features that other boards don't, such as downvotes, pinned posts, moderation of posts, and the ability to assign a team member to a post.
However, it is still missing some critical features. For example, you can't hide vote numbers or randomize the order of features. And while you can make your board private, you can't have a public board with some feature requests made private.
Pricing: Hellonext starts at $15/month for a single person to use with one feedback board. But if you have any kind of team, you'll need at least the "Take Flight" plan, which is $29/month.
Feedbear is a feature voting platform that has a changelog and a roadmapping functionality. It's big focus is feedback and customer requests, but can be flexibly used for a number of use cases and customer personas—from SaaS companies and product developers to teachers, students, and retailers.
Features include multiple languages, making your feedback public or private, single sign on, and a feedback widget. You can also integrate with Zapier, Slack, Trello, and Jira.
Note that you can't hide vote counts, make a private board, or randomize topics.
Pricing: Feedbear starts at $29/month for most of the features. You need to upgrade to the Business plan at $99/month to get unlimited team members and to make projects private. (Savio gives you private boards on even the most basic plan).
VoteHub is another simple but effective feature idea voting tool. It's very basic—voting is the only thing it does. But it does allow you to use different kinds of voting (upvoting, downvoting, rankings, and polls). It has a simple voter identification system that helps avoid multiple voting if you need it. It's also easily embeddable on your site.
Note that this tool is very basic—users can't even add their own feature requests to the list, they can only vote for what's already there.
Pricing: You can have up to 5 boards for $3/month. If you want unlimited boards, it costs $6/month.
Suggested helps you centralize, manage, and then prioritize feedback so you can build products your customers actually want. Like most of the above tools, its main feature is a product feedback voting board that connects to a public roadmap. Suggested lets you decide to make your voting board public, keep it internal, or even make it visible to specific stakeholders.
Like most other tools, you can't hide upvotes, randomize the order of features, or make certain features private.
Pricing: Suggested has only one plan: it's $49/month for full access to the product.
Sleekplan is more than just a tool to gather feedback: it also has a roadmapping feature, a changelog application, and a survey feature to learn about your customers' satisfaction. But while it has tools for all the steps in the feedback loop, its features at every step are quite basic.
For example, the voting board doesn't let you hide vote counts, make features private, or make the board private. You also can't randomize features in the list or bring in feedback from other sources.
Pricing: You can get a voting board on the free plan if you're working alone. If you've got a product team of three or want the other features, it'll cost you at least $15/month.
Nolt specializes in feature voting boards—it's their whole gig. You can make boards public, private, or limited to specific users. Voters can also remain anonymous or not. You can also embed a widget into your website and ask Nolt to send you email reports on popular features your customers want. It'll even send notifications on product decisions to your customers.
However, Nolt doesn't allow you to hide vote counts, randomize feature requests, or make certain features private if they're on a public voting board. It also can't bring in feedback from other sources.
Pricing: Nolt charges you $25/month for each board.
Good ole' Trello. Trello is, of course, a productivity application that helps you organize your workflow. But you can make Trello work to gather customer feedback in a pinch if you need to. And you can even turn it into a makeshift feature voting board by using the Voting Power-up. This lets any member of the board—which could include your users—vote on cards.
Of course, there are some downsides to using Trello for feature voting. You can't hide vote counts, you can't randomize feature orders, and you can't make some features private. You also can't do any fancy voting with upvotes, polls, rankings, or anything else. And, it would be hard to do meaningful feature prioritization after you have all the votes ready.
Still, you can do it if you need to. It might even be a step up from Excel.
Pricing: Trello has a free plan with up to 10 boards.
The best way to use feature voting for SaaS products
We've outlined the pitfalls of feature voting for you and provided a bunch of tools you can use to actually set up a voting board. Here's our last piece of advice on how to do feature voting well:
Don't rely on it entirely.
Feature voting can be useful, sure. But you're also going to get useful feedback from customer calls, email, and a bunch of other places. And not all feedback is created equal: some customers are more important than others and you may want to give their feedback more weight.
All that to say that we recommend a customer feedback solution that incorporates feature voting but can do more than that, too.
To see what that looks like, take Savio for a free spin.
Last Updated: 2023-04-27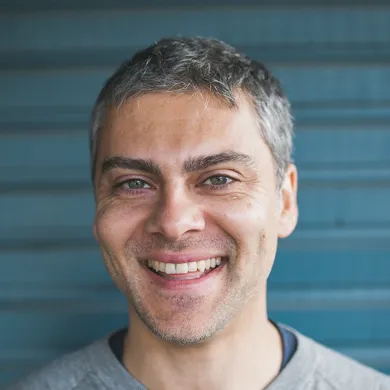 Kareem Mayan
Kareem is a co-founder at Savio. He's been prioritizing customer feedback professionally since 2001. He likes tea and tea snacks, and dislikes refraining from eating lots of tea snacks.
Make product plans with evidence, not anecdote
Centralize product feedback, enrich and prioritize it with customer data, and create evidence-based roadmaps.
For B2B SaaS Product and Success teams.
Contents
A Product Management Platform
for Customer-Obsessed Teams
SaaS teams use Savio to centralize customer feedback
and create evidence-based roadmaps