12 Powerful Feature Request Software Tools for SaaS Teams
You need to collect product feedback.
Feedback is your secret weapon to building a product that sells.
It can help you at every stage of the product development process, but perhaps where it provides the most value is in determining which new feature you should build, and which you should build next.
How do you organize your mountains of feature requests? There's an app for that. Or, like, lots of apps for that.
Building a feature request tool can help your SaaS team organize, prioritize, and respond to customer feedback—all the while improving your product to best fit customer needs.
What's the best tool for collecting feature requests? It depends on what you need.
Simple and powerful Feature Request Tracking
Track and organize product feedback. Slice and dice by MRR (and more). Close the loop.
Comes with an extendable free trial, predictable pricing, and founder support.
We've asked hundreds of product management professionals what tools they use and found the most popular. Here's our big list of the best feature request software tools for SaaS teams, varying in purpose, price, and functionality. You're sure to find the right fit for your team on this list.
Have a favourite we're missing? Get in touch and let us know.
Note: Savio helps B2B SaaS Customer Success, Product, and Sales teams organize and prioritize product feedback and feature requests. Learn more about Savio here.
Savio is an easy-to-use feature request tracking software. It's light-weight but powerful. It allows teams to collect user feedback in a centralized and organized way, drill down to understand which customers want what, and then easily prioritize features by your most important criteria. It allows you to create a full knowledge base of your users' pain points as well as their ideal solutions. Key features include an API, a public voting board, and the ability to close the loop on customer requests in just a few clicks.
Advantages
Easily collect and pipe in product feedback from tools your teams already use like Intercom, Zendesk, Hubspot, Help Scout, Zapier, Slack, and more

A public voting board lets you see what most people want

Segmentation features by customer attribute lets you see what your most important customers want

Build product roadmaps with context (feedback, MRR) included so you can easily justify your roadmap decisions to stakeholders.

Easily "close the customer feedback loop" to let your customers know you built their feature

Among the most affordable feature request software tools out there
Disadvantages:
There's no support for multiple languages (yet!)
How much does Savio cost?
Savio has 3 pricing options. The Essentials plan is $39/m for the first admin ($23 per additional admin); The Professional plan is $79/m for the first admin ($39 per additional admin), and the Business plan—with top-level features for large teams—has a custom price. You can try Savio for free without entering credit card details.
Ideal use case:
Savio is perfect for SaaS teams of all sizes who want to level-up in customer-centricity—it provides everything you need to leverage a chaotic pile of feature requests and turn it into an effective roadmap and a successful product.
Trello is a collaboration and project management tool that allows teams to arrange tasks into cards and track project progress. Your team could set up a public board where customers can log in and vote for their favourite feature by commenting on the cards. Key features include the ability to allow public access, allowing customers to add their own feature requests, and the ability to create a Kanban-style customer-facing roadmap.
Read more: The Best Way to Track Feature Requests in Trello
Advantages:
It's easy to create and share both public and private feature request boards

Feedback can be entered by customers directly on the board
Disadvantages
Trello isn't designed to be a public voting board app, so it's clumsy for this use

It's not easy to create a high-level summary of which feature requests are the most popular

You can't easily segment feature request by customer attributes like MRR

You can't easily contact customers for more feedback or to close the loop
How much does Trello cost?
Trello offers 3 different pricing options: Free, Business Class, and Enterprise. The Business Class option costs $10/m per user. The price of the Enterprise plan price depends on the number of users you have. It starts at 20 users for $210/m per user.
Ideal use case:
Trello's interactive boards are great for project management but for most teams. It's best for very small teams with low feedback rates and limited budgets. Most teams will want a Trello alternative.
Sleekplan is a convenient feature request tracking tool that takes you through the entire feedback loop from collecting it on a feedback board, to organizing features on a roadmap, to showing new features in a changelog. It also lets you send satisfaction surveys to your users. Key features of Sleekplan are an in-app survey widget, customizable layout and content, and an impact weight calculator.
Advantages:
Allows you to segment feedback by customer status and other attributes

Customers can subscribe to the changelog to see what changes are made

You can estimate how each requested feature will impact profitability
Disadvantages:
Limited features available on lower pricing plans and full plans can be expensive

Limited integrations with other tools like Intercom, Help Scout, and Slack

It's not easy to get feedback piped in from email or other web apps
How much does Sleekplan cost?
Sleekplan starts at $15/m for limited features. Plans go up to $45/m for all features. There is also a custom Enterprise plan, a limited free plan, and free trials on premium plans.
Ideal use case:
This feature request software is a good option for large SaaS teams with large customer bases that would mainly use an app to connect to a voting board and who want to display a public product roadmap for their users.
Feature Upvote collects feature requests from various sources on an online feature request board. Boards can be made either private or public, allowing both team members and customers to upvote ideas and requests. Some key features are interactive boards, upvoting, and tags that identify the status of ideas.
Advantages:
It's easy to set up

It lets you see which features are generally most popular

You can set up boards and receive support in more than 10 languages
Disadvantages:
Expensive for the limited features it provides

No mobile app and not supported on mobile devices

Can't segment by customer attributes
How much does Feature Upvote cost?
Feature Upvote costs $79/m per board. There's also a custom "Enterprise" plan as well as a free trial.
Read more: 10 Feature Upvote Alternatives for More Sophisticated Customer Feedback Management
Ideal use case:
This tool is best for SaaS teams who have a global customer base and who don't need more advanced features like segmenting by customer attributes or closing the loop messaging features.
Hellonext is a feature request software platform that helps SaaS teams manage and organize their customer feedback on public and private boards. It allows teams to create product roadmaps and changelogs so customers can stay engaged and up-to-date on current feature requests. Key features include customer voting, single sign-on (SSO), custom roadmaps, and changelogs with tags.
Advantages:
Customers can easily upvote ideas showing you which requests are most popular

Feedback forms are customizable

Offers integrations with apps like Slack, Intercom, Trello, and Zapier
Disadvantages:
The basic plan doesn't let you integrate with common communication apps

You can't easily contact your customers or close the loop

It's not easy to segment the feature request data to find out what your most valuable customers need
How much does Hellonext cost?
Hellonext starts at $12/m for one board and one manager. Plans go up to $50/m for unlimited boards and 10 managers. They offer free trials on all plans.
Ideal use case:
Hellonext is ideal for startups that need a tool for their full development process and don't need to be able to deeply understand who is asking for which features.
Roadmap collects customer feedback in a collaborative inbox and turns it into a knowledge base from which you can make actionable product decisions. It's built around a public voting board, an ideas backlog board, and a visual roadmap tool. Some key features in addition to the public voting board are Chrome and Firefox Extensions and a roadmap widget for your website.
Advantages:
Integration with other tools your team already uses like Intercom, Zendesk, and Zapier

A centralized feedback inbox

The ability to easily close the feedback loop
What we don't like:
It can't easily segment your feedback data for deeper insights

Customers need to log-in, which may limit engagement

It's not easy to sort or prioritize requests based on criteria that matter to you

You pay by user, which builds in an incentive to limit participation
How much does Roadmap cost?
Roadmap plans start at $19/m per product manager for limited features and 500 users. A product management team can pay up to $79/m per product manager for all the features and 3,000 users. They also offer a free trial.
Ideal use case:
Roadmap is ideal for startup teams who don't have a large user base and who don't need to understand which of their customers need each feature.
UserVoice collects customer feedback from various locations into a single voting forum. Key features include segmentation by customer data personas for better decision-making and a customizable feedback portal.
Advantage:
Customers upvote their favourite requests allowing you to see what's popular

The ability to segment users by attribute and conduct analytics

The search function allows you to avoid duplicated features requests
Disadvantage:
It's very expensive for its very limited features

There are very few native integrations, making it difficult to pipe in feedback from a variety of sources

You can't try before you buy
How much does UserVoice cost?
UserVoice doesn't list its prices, it directs you to a salesperson who will go over a demo prior to discussing pricing. But our team's research has found that UserVoice costs $499/m, with additional charges for extra features and add-ons.
Read more: 13 UserVoice Competitors that Will Save Your SaaS Startup $17,000 a Year
Ideal use case:
UserVoice is ideal for the Microsofts of the world: large teams with even larger budgets, who want to keep track of feedback, but who don't need many features or sophisticated functionality.
UserSnap helps teams collect and prioritize ideas, resolve issues, and measure customer satisfaction. Some key features include interactive platforms for feedback submission, customer surveys, and reports.
Advantages:
Dedicated feedback button and menu for customer feedback

Can create tickets using screenshots and comments

Allows you to measure user experiences with surveys

Some analytics features and metrics help you analyze feedback trends
Disadvantages:
No product changelog

No customer voting boards

You can't segment feature requests by customer attributes to find out what's important to different slices of your audience
How much does UserSnap cost?
UserSnap starts at $19/month for the "Basic" plan which gets you 1 project and 2 team members. Prices go up to the "Company" plan for $149/month which gets you more features, 10 projects and 15 team members.
Ideal use case:
UserSnap is best for the team that just needs basic feature request functionality and who also wants to be able to send their customers satisfaction surveys.
Craft is a transparent collaboration tool that helps you prioritize features based on popular methodologies like WSJF, RICE, and MoSCoW. Some key features include customization of prioritization algorithm, Kanban roadmap boards, and tailored views for different stakeholders.
Advantages:
User-friendly, dynamic interface

360° view of tasks' statuses and milestones tracking

Powerful product management and roadmap tools
Disadvantages:
The actual feature request features are quite limited

You can't segment your customers by attribute, MRR, or stage in the life cycle

You can't easily close the loop with customers
How much does Craft cost?
Craft starts at $39/m per user for limited features. Plans go up to the "Pro" plan for $89/m for more features. There's also a custom "Enterprise" plan.
Ideal use case:
Craft is a great product management tool with a limited feature request collection tool added on. It's ideal for teams that use standard prioritization methodologies like RICE.
Feedback Scout is a WordPress plugin that captures and manages customer feedback using a voting board. Some key features include the ability to make boards private and real-time public roadmaps.
Advantages:
A roadmap that can keep customers informed and engaged

Easy to identify frequently requested features
Disadvantages:
No integration with other tools yet

No data on customer profiles, so you can't segment by customer attributes

You can only use it if your site is on WordPress

Very limited features
How much does Feedback Scout cost?
Feedback starts at $99.99/year for a single site license and a single board. Prices go up to the "Professional" plan at $299.99/year for two site licenses, unlimited products, and unlimited boards. Each plan has a free trial.
Ideal use case:
It's ideal for WordPress sites that need a simple voting board feature.
Productboard is a powerful and complex feature request tool that helps product teams create visual roadmaps they can share with devs. Compared to Savio, Productboard has less sophisticated feedback management. Key features are roadmaps that you can personalize for different audiences, a Chrome Extension that can gather requests from other tools like Google Docs and SurveyMonkey, and the ability to rank feedback by its importance to the customer.
Advantages
Public and private voting portals and public customer roadmap

You can categorize feedback with tags

You can rank features based on importance, which turns into a user impact score

You can create and share roadmaps
Disadvantages
Does not import customer data and attributes, so you can't segment by customer type

Limited integrations

No access to customer contact information, so it's not easy to reach out to customers or let them know when you've built their feature
Read more: Save $6,000 Every Year with These 14 Productboard Alternatives
How much does Productboard cost?
Productboard starts at $20/m per user which gets you access to the basic features. Plans go up to $100/m per user for all the features. There's also a custom "Enterprise" plan and free trials available.
Ideal use case:
Productboard is ideal for larger product management teams that need roadmapping features. Smaller teams that don't need roadmapping features would probably be better with a lightweight feedback collection tool.
Read more: Productboard vs ProdPad
Canny consists of a voting board and product roadmap visualization tool. Key features include a public roadmap to keep customers in the loop regarding product updates following proposed ideas and requests, the ability to filter feedback by segment, and automatic status updates to customers.
Advantages:
Public voting boards

Integration with Zendesk, Intercom, Jira, GitHub, and others

Customer-facing roadmap with a built-in changelog
Disadvantages:
Can't track product feedback from Help Scout and other unsupported tools without Chrome Extension

No triage step before prioritizing requests and ideas to ensure feedback is high quality

SFDC and HubSpot CRM integrations are on expensive "Call Us" plan
How much does Canny cost?
Canny starts at $400/m and includes 5 seats. Additional seats are $40/m.
Read more: 13 Canny Alternatives for Sophisticated Customer Feedback Management
Ideal use case:
Canny is ideal for teams that want a public voting board.
Find the best feature request software tool for you
Collecting customer feedback and using it to build your product is the only way you're going to achieve market fit. If you want to feel confident about the decisions you're making on your roadmap, you need to start with the customer.
The above tools help you do that. They give you varying degrees of capability for managing your feature requests.
The one that's best for you depends on your precise needs.
If you need something that just works, check out Savio. It's easy to set up and use, but it's also super powerful. It's the only tool we've found that helps you triage your feedback to make sure it's organized and high quality, easily brings in feature requests from any web-based app, and lets you drill down into customer segments that matter to you.
Savio can integrate into your workflow in minutes and be part of an iron-clad feedback system so you can build the product your customers want.
Give Savio a try right now for free.
Last Updated: 2023-04-27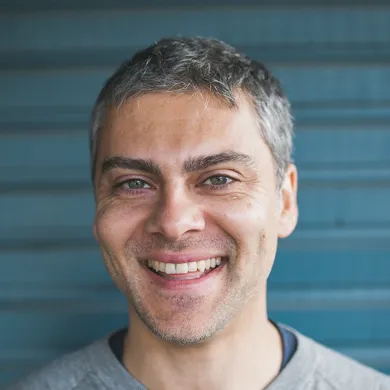 Kareem Mayan
Kareem is a co-founder at Savio. He's been prioritizing customer feedback professionally since 2001. He likes tea and tea snacks, and dislikes refraining from eating lots of tea snacks.
Make product plans with evidence, not anecdote
Centralize product feedback, enrich and prioritize it with customer data, and create evidence-based roadmaps.
For B2B SaaS Product and Success teams.
Contents
A Product Management Platform
for Customer-Obsessed Teams
SaaS teams use Savio to centralize customer feedback
and create evidence-based roadmaps