How Product Managers Track Customer Product Feedback (12+ ways)
Collecting and making sense of customer feedback is a primary responsibility of product teams.
Collecting product feedback is one of the main tasks of Product Managers.
It's their job to try to understand what customers need, and put that together with a number of other considerations to create a thoughtful product strategy.
How can PMs collect that feedback?
Here are 12 of the most common feedback collection methods.
1. Customer calls and interviews
I honestly don't think there's anything more valuable for a PM than talking to customers about what they need.
It's tempting to head straight for surveys and quantitative data. But the rich qualitative data you get from a conversation with customers is absolutely invaluable.
It tells you exactly what customers want to do with your product and why

It helps you understand their "Aha!" moment with your product and the value they're getting form it

It tells you what problems they're having and barriers to using your product

It can help you see new uses for your product that you might not have thought of
As just one compelling example, listen to this fantastic story from April Dunford about how customer interviews allowed her team to reposition a dying product… and make $1 billion.
How we collect feedback from customer interviews: I take interview notes in Google docs, with general feedback, specific customer requests, and verbatims. Then I send critical features and feature requests to Savio using the Chrome extension.
2.  Customer emails
Email is a primary source of product feedback, especially for startups. You'll probably get it unsolicited, but you can also ask for feedback explicitly in sign-up email flows, in newsletters, or by using triggers to ask for it after specific customer behaviors.
For example, Hello Bar sends a quick email when you use their product to create a bar, but don't end up installing that bar on your website.
Hello Bar sends an email soliciting feedback when a user creates a bar but doesn't install it.
How we collect feedback from email: I forward emails with product feedback or feature requests to Savio directly. The message ends up in the Savio feedback inbox, and Savio fills in the customer details automatically. Automation ftw.
3. Feedback forms
Customer feedback forms are a simple way for you to gather feedback directly from your website. Your customers can submit feedback whenever it's convenient.
This is an example of a feedback form PMs can use to collect customer feedback.
How we collect feedback from feedback forms: We use Savio's feedback form. Customer ideas that are submitted through the form get sent directly to Saivo.
4. Voting boards and idea portals
One of the most popular ways to collect feedback is with a public voting board or idea portal. These are typically structured so that customers can submit a new product feature request and vote on the requests already listed on the portal.
Recommended reading: Best practices with feature voting boards and best tools
The advantage of a voting board is that its a permanent page that generates a steady stream of feedback.
There are also several disadvantages, including that it can over-emphasize feedback from your "noisiest" customers. Also, it can bias your feedback, since people often vote more for what's already popular and what's at the top of the list.
How we collect feedback with voting boards: We use the Savio voting board, which we built to minimize bias. It lets you hide vote counts and randomize feature list order so that customer feedback isn't influenced by the feedback of others.
Savio's voting board is designed to minimize bias by giving you the option to hide vote counts and randomize the feature list order.
5. Focus groups
Focus groups are another potentially valuable source of customer insights about your product. In a focus group, you invite several people—usually between 5 and 20—to talk as a group.
Like with customer interviews, you ask the focus group panel questions about their needs, their jobs to be done, or their reaction to your product.
The advantage of focus groups is that they provide a ton of rich qualitative feedback. The disadvantage is that they're cost-intensive.
The right use case for focus groups is when you need qualitative data about customer perceptions, and you think it would be beneficial for participants to play off of each others' responses. If you want quantitative data, it's not the right choice.
6. In-app feedback widgets
You might want to collect feedback from customers as they use your product. There are a number of ways you can do that.
For example, Savio collects in-app feedback with a link to our voting board.
Savio's collects feedback from users inside the app with a "Request a Feature" link to our voting board.
Recommended reading: Top tools for collecting feedback from feedback widgets in your app
7. Social media
Depending on your product, you might receive product feedback through your social media channels. You can even use it to solicit feedback from your audience.
Twitter and other social media platforms can be important sources of customer feedback.
How we collect feedback from social media: Send it to Savio using the Chrome extension.
8. Online reviews
Another critical source of user experience information is online reviews. They can tell you not just how your customers rate your product, but also what they're trying to do and the barriers they run into.
For example, online reviews have helped us understand that one of the primary jobs to be done for our customers is getting feedback in one place. We also realized that not having a Kanban board product roadmap was a barrier for our customers (so we built one!).
Online reviews can help you see what features your customers want (they helped us decide to build voting boards and a product roadmapping tool!).
How we collect feedback from online reviews: We use Savio's Chrome extension.
9. Customer surveys
Want answers to specific questions and obtain quantitative data? Surveys might be your best bet.
Surveys help you understand what customers are thinking at a particular moment. They're especially useful for testing a product hypothesis that you've developed based on conversations with customers.
There are a number of different kinds of surveys you can send depending on the CX metrics you care about. They include net promoter score (NPS), customer satisfaction surveys (CSATs), customer effort score (CES), and many others. You can also design your own survey to ask questions specific to your product—check out some survey tools here.
How we collect feedback from surveys: We use the Zapier integration. Here's how to track feedback from Typeform.
10. Slack
Use Slack as your primary communication tool? Then it might become a source of product feedback—either from customers or from internal team members. Make sure you have a way to collect it.
Slack is a common source of product feedback.
How we collect feedback from surveys: We use the Savio Slack integration. Here's how to collect feedback that comes via Slack
11. Behaviour analytics tools
You might also want to know exactly what your customers are doing in your app. Use product analytics tools like Hotjar to watch how your users actually use your product, including page views, clicks, form submissions, and more.
This can give critical information about user preferences and user needs. It can also help identify design issues that are impeding the customer's use of your product.
12. Usability tests
Usability testing is a technique used to evaluate a product or feature by testing users on it. This can include opening a product or feature to beta testers. It can also include sitting users down in front of you and watching them stumble through your product.
Usability testing is extremely valuable (and humbling). I can't tell you how many times I thought I'd built a bullet-proof product design, only to watch users struggle to use it.
How product managers can get feedback from other teams
It's not just your product team that needs to think about collecting feedback. In fact, their job is usually just figuring out how to centralize the feedback that comes from all their other teams.
Here are some ways PMs can funnel feedback from other teams into a single database.
Centralizing feedback from customer success
Your customer success managers are your customer experts. They talk to users all day.
Customer success can help you flood your customer feedback management tool with feature requests. To make it happen, connect the customer support tool they use with your feedback database.
For example, we use Savio to connect to our Intercom account. Savio can also connect to a number of other tools:
Recommended reading: How CS can Share Customer Feedback so that Product Actually Listens
Centralizing feedback from sales
Sales is another critical source of feedback because they talk to your prospects. They can tell you about the features your leads are looking for, or why a potential customer didn't convert.
Your Sales team gives you product feedback from an incredibly valuable audience—your prospects.
Ideally, you'll be able to connect your CRM to your feedback tool. For example, Savio makes it easy to collect feedback from Salesforce and HubSpot CRM.
Recommended reading: How to Get Feature Requests from Your Sales Team [Guide + Tips]
Centralizing feedback from marketing
Finally, your marketing team may be an important source of product feedback. They'll likely be the team that notices feedback left on your social media accounts (referenced above).
They may also collect content feedback—requests for blogs or feedback about tutorial videos—which could highlight the barriers users face using your product. PMs can use this feedback to better understand user needs.
Product management: Track product feedback now
If you're a PM, understanding customer needs is a significant part of your job.
You're accountable for both setting up a feedback-tracking system and also directly collecting that feedback.
Savio gives you the power to log and centralize all your feedback and quickly prioritize features to build evidence-based roadmaps.
Try it out (free) or schedule a demo.
Next up: How to Track Customer Feedback: Your Guide to Designing a Killer System That Works
Last Updated: 28-03-2023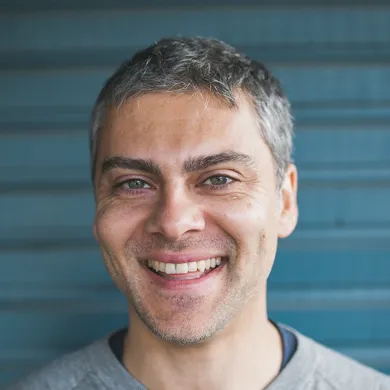 Kareem Mayan
Kareem is a co-founder at Savio. He's been prioritizing customer feedback professionally since 2001. He likes tea and tea snacks, and dislikes refraining from eating lots of tea snacks.
Make product plans with evidence, not anecdote
Centralize product feedback, enrich and prioritize it with customer data, and create evidence-based roadmaps.
For B2B SaaS Product and Success teams.
Contents
A Product Management Platform
for Customer-Obsessed Teams
SaaS teams use Savio to centralize customer feedback
and create evidence-based roadmaps