Salesforce Feedback Management: How to Track Customer Feedback and Feature Requests from Salesforce
Customer feedback is the fuel that powers customer centricity.
If you want to build a product your customers love, you need to listen to them and figure out what they want. Same thing with your prospects.
Your Sales team regularly gets critical insights about what current and potential customers are looking for, why they choose your product, and why they don't.
That information is gold, and they should track it.
We already have a general guide on how best to get that product feedback from your Sales team.
In this article, we want to provide a specific guide for teams that use Salesforce CRM. Here's what you get:
Let's dive in.
What is Salesforce's feedback management feature?
Salesforce released a feedback management platform in 2020. The platform connects to your other Salesforce products and includes a suite of enterprise-level tools that provide businesses with the capabilities to collect actionable, real-time feedback.
Its features allow your team to design, send, and analyze surveys to your customers. It permits a number of different question types, personalized surveys, and merge fields. They offer templates to help you get started right away. And customer lifecycle analytics can help you determine how different customers view your product and services.
It's especially useful for sending post-chat surveys to follow up after customer interactions, or net promoter score (NPS), customer effort score (CES), and customer satisfaction surveys (CSATs). You can also use it to gather employee survey responses for engagement metrics.
Survey question responses and scores are then connected to customer data in your salesforce.com database and compiled into dashboards.
This suite of tools is built to replace other survey tools like SurveyMonkey or Survicate. It has the added bonus of linking survey data to the customer profiles you already have available in your Salesforce data.
The drawbacks of Salesforce's feedback management system
While Salesforce's feedback management system may be a useful customer experience survey tool, it has some significant limitations.
It's not easy to centralize from other tools
Customer feedback from surveys is great, but you probably get feedback from lots of other places too—email, Zendesk or other customer support tools, customer calls, feedback widgets on your site or in your app, feedback forms, or even voting board tools.
The ideal customer feedback tracking system would be able to centralize feedback from all those places. The Salesforce Platform doesn't do that.
It's not easy to close the customer feedback loop
One of the most critical pieces of taking customer feedback is responding to your customers when you take action on the feedback. For example, when you build a feature that a customer asked for, you should tell them. This is called closing the feedback loop. It helps you build customer loyalty, reduce churn and boost customer retention.
Salesforce's tool does let you flag negative customer survey feedback and respond to it. But you can't easily use it to find everyone that asked for a particular feature that you've just built. That means you can't easily close the loop for new features.
Other teams can't add feedback or feature requests
It's not just your Sales team that gets feedback and feature requests. It's also Customer Success, Customer Support, and even your Product Management team.
But often, these stakeholders don't have access to Salesforce, or at least would have to switch tools to use it. The tool doesn't easily accommodate feedback from other customer-facing team members.
It's not easy to connect up with Jira or another Dev tool
Once a feature gets prioritized and put on your product roadmap, you want to track it through its development cycle. That way, you can know when it's built.
Tools like Savio have built-in integrations with Jira and Shortcut. When a feature moves through your Development team's workflow, its status will automatically update in Savio.
Salesforce's survey tool doesn't let you keep track of feature requests in that way, or connect them to a Dev tool.
Other users can't vote on those features
One of the most popular ways to handle feature requests is to have a customer voting board. This lets customers both make their own feature requests as well as upvote the requests of others.
I've noted several drawbacks of voting boards in the past, and I still remain somewhat critical of them (that's why we built Savio's voting board to be different from others). But they still can add some value by giving you an additional way for customers to engage with your product and offer feedback.
Salesforce's customer feedback management tool doesn't have any voting board or feature upvoting functionality.
It's expensive
The last limitation is that the price for Salesforce surveys is very high. For the "Feedback Management - Starter" plan, it's $12,000 per month, or $144,000 each year. If you want the "Growth" plan and the ability to "Automate and analyze feedback at every stage of a customer journey" you're looking at $42,000 per month or over $500,000 per year.
\$500,000 a year is a very large investment for feedback management, especially when it has the significant drawbacks noted above.
Given the drawbacks, it's worth considering alternative ways to gather and use customer feedback from Salesforce.
1. The best Salesforce feedback management alternative: Use a feature request tool that integrates with Salesforce
The best—i.e. the easiest, most thorough, and least expensive—way to track feature requests and customer feedback in Salesforce is with separate, purpose-built tools that have Salesforce integrations.
There are many. I've previously compiled a list of the 20+ best product feedback tools for building software. The majority of them integrate with Salesforce.
When you're choosing one, here are some of the functions you should consider.
Centralization. You want to make sure you can pull all your customer feedback into the tool, regardless of where it comes from. Make sure it can connect to your customer support tool, Slack, your email, etc. It also helps if the tool you choose has feedback forms and voting boards so you can be flexible with how you solicit feedback.
Organization and segmentation. Choose a tool that lets you slice and dice your feedback based on customer attributes and key metrics, including those that you have stored in Salesforce. For example, it's helpful to know which feature requests are associated with the most MRR, which ones are most popular among Enterprise plan customers, which are most popular among churned customers, which prospects are asking for, and so on.
Connections with your Dev tool. Another useful feature is an integration with your dev tool—Jira, Shortcut, or whatever your Development team uses. When features move through your Dev workflow, it's helpful to have the status of those features synced up in your customer feedback tool.
Closing the loop. Choose a tool that makes it easy to send a personalized message to your customers when you build what they asked for.
How to track feature requests from Salesforce in Savio
Our feature request tracking app is Savio. We built it to have all of the above features and also integrate with Salesforce. It's helped hundreds of customers become more customer-centric and identify the best features to build next.
Note: Savio helps B2B SaaS Customer Success, Product, and Sales teams organize and prioritize product feedback and feature requests. Learn more about Savio here.
To track feature requests from Salesforce in Savio do the following:
Download the Chrome Extension. This will allow you to easily centralize feature requests into Savio.

Set up the Salesforce integration. The integration will bring your customer and company attributes into Savio and allow you to see customer feedback inside Salesforce.
Now, you can effortlessly centralize customer feedback from Salesforce.
When a customer sends a feature request to Salesforce, just open up the Savio Chrome Extension. Type in their problem, and select the person who made the request. You can also select where they are in the customer lifecycle, including whether they are an active customer, a prospect, or someone else. Hit save.
Your feedback will get centralized into Savio so you can organize it and use it to prioritize your product roadmap. You'll also be able to sync it with your Dev tool and easily close the loop once it's built.
Finally, you'll also be able to see all that customer feedback in Savio from inside Salesforce without switching tools.
2. The next best alternative: Copy and paste feedback from Salesforce into your feedback management tool
The second best option is to use a purpose-built tool that doesn't integrate with Salesforce.
This isn't the best option, because you really do want to be able to connect directly with Salesforce. Bringing in feedback data and customer attributes without an integration would be highly manual.
You would really only choose this option only if you've fallen in love with a feedback tool that happens to not have an SFDC integration. And even though this option isn't ideal, it is still easier than using Salesforce itself.
Here's how it could work.
Example using Astuto
Astuto is an open-source tool to collect feedback and feature requests. It's one of the only free customer feedback tools out there. It has significant limitations, like not being able to pipe in feedback from customer support tools and not being able to segment feedback using customer attributes.
Still, it is still better than Salesforce for tracking feedback and it's much less expensive.
Here's how to add feedback from Salesforce into Astuto.
Download and set up Astuto

When a customer sends feedback to Salesforce, switch to the Astuto app.

Look to see if that feedback is relevant to an existing feature request. If it is, upvote the existing feature request.

If it's new, add a title for the feature request and paste the verbatim feedback into the description box.

Then hit "Submit feedback".
Now, your feedback will be in your tool. You can organize it and use it to prioritize your product roadmap.
3. Tracking customer feedback and feature requests inside of Salesforce
If you really want to use Salesforce—and not another, purpose-built tool—to track your feature requests, here's how I would do it.
1. Set up a custom object for feature requests. This lets you track details or pieces of information about the feature request, like the date it was requested, its status, a description of the feature, and so on.
2. Relate the custom object with a junction object. This lets you have more than one feature request on a given opportunity. It also lets you add contacts to the feature request so that you know who to close the loop with after (although you would still have to do this manually).
3. Track customer notes on the junction object. Notes can help you understand why customers need the feature and what they will use it to do.
Again, this system is limited because it:
Doesn't let you easily centralize feature requests or feedback from other sources

Doesn't let you easily organize, filter, and segment feature requests

Doesn't let you easily close the loop

Doesn't let you easily share your feature requests in a voting board or roadmap
But it can serve as a basic feedback tracking system in a pinch.
Salesforce isn't ideal for tracking customer feedback or feature requests
Salesforce's feedback management tool is really just a survey tool.
It's great for helping you understand your customer relationship and satisfaction metrics, but it's not great for collecting product feedback or feature requests. Instead, most SaaS teams would be much better off using a purpose-built tool.
Savio's a powerful but lightweight tool that's much better at tracking feature requests and product feedback.
Take it for a spin to see how easy it is to set up and use—Try it free.
Last Updated: 2022-12-15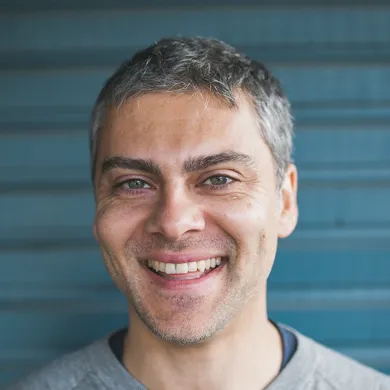 Kareem Mayan
Kareem is a co-founder at Savio. He's been prioritizing customer feedback professionally since 2001. He likes tea and tea snacks, and dislikes refraining from eating lots of tea snacks.
Make product plans with evidence, not anecdote
Centralize product feedback, enrich and prioritize it with customer data, and create evidence-based roadmaps.
For B2B SaaS Product and Success teams.
Contents
A Product Management Platform
for Customer-Obsessed Teams
SaaS teams use Savio to centralize customer feedback
and create evidence-based roadmaps