How to Get Feature Requests from Your Sales Team [A Guide + Tips]
Your Sales team is a critical source of product feedback. They're not just customer-facing, but they're perhaps the only team to directly contact your prospects. They can give you insight into what your potential customers need to convert—and why you're losing deals.
If you're looking to prioritize new features that can help you boost conversions and generate new customers, you need to get feature requests from your sales team.
But how, though?
We get questions like this a lot: "How can we encourage our Sales team to be careful and thorough when collecting new feature requests?"
Because it can be painful, right? We love our friends in Sales, but we on the Product or Customer Success teams may not always feel like they're as into collecting customer feature requests as we'd like.
This article presents the process we would use (and we've been doing this a while). We also list some tips we would use to help your sales team see the value in collecting customer feedback, even though it's not directly related to closing deals.
Why get product feedback from your Sales team?
Your Sales team should be tracking customer feedback because they are uniquely positioned to help you understand what your potential customers are looking for. Converting prospects is obviously critical to the success of any SaaS company—if your sales team is losing deals due to product features, you need to know that.
Your prospects give that critical product feedback to Sales team members. You want to ensure that they pass it on to the Product team. Tracking that feedback will:
Help Sales win deals. When product managers know what features prospects are looking for, they can build a product that converts more prospects.

Reduce churn. When you close the feature gap with other similar products on the market, your current customers will be less likely to leave you for your competitors.

Grow your revenue. Happy new customers mean a healthier bottom line.

Make your product better. When you set your product roadmap around the needs of your customers, you end up with a better product and happier customers.
So, you need a feature request tracking system for Sales teams. Here's how to set it up.
Note: Savio helps B2B SaaS Customer Success, Product, and Sales teams organize and prioritize product feedback and feature requests. Learn more about Savio here.
Step 1: Pick a tool to collect product feedback
You need to decide where your product feedback will go. This could be spreadsheets, Airtable, or Trello, but we don't recommend that. For one thing, it makes it hard to actually mine your user feedback data for actionable insights.
But more importantly, your Sales team won't use it. Or more charitably, they may not always use it.
Your Sales team's job is to close deals. Their job isn't to send you product feedback. Any work that takes them away from closing deals is work they may not be motivated to do.
Of course, they may do it some of the time, but when push comes to shove, if it's hard to collect feedback, you might find holes in your feedback pipeline.
If you want Sales to reliably send you product feedback, you need to make it stupid simple for them. It needs to be tightly integrated into their workflow—ideally, they won't even have to switch tools.
Takeaway: Choose a feature request tracking software tool that can integrate with the tools your Sales team uses.
Note: Savio lets your Sales Team track feature requests from Hubspot and Salesforce. Learn more about Savio.
Step 2: Develop the workflow for tracking feature requests
What exactly your process looks like depends on what tools you're using. But imagine you use Savio to collect your product feedback and feature requests. Your Sales team could use the Savio Chrome Extension right from their CRM—whichever one they're using.
The workflow for your Sales team would look like this:
First, write the customer's feedback into your CRM so it's recorded there.
Then, your sales rep would simply copy the feedback into the Chrome extension. Include the name of the customer, and where they are in the customer journey. You can assign a feature request right from the extension, but you can also leave this blank.
As soon as your Sales rep hits "Save Feedback", it will be sent directly to your Savio feedback vault. There, you can assign it to a feature request, consider it alongside all your other feedback, and ultimately prioritize your feature requests.
Creating your feedback tracking workflow for Sales can be as simple as that. Then just get all the internal team stakeholders—your Sales team members—onboard.
Read more: How Much Does a Salesforce Feedback Management License Cost?
Step 3: Meet regularly with Sales
You've set up your feature request management tool and your Sales team is now sending feature requests as they interact with prospects. Now, we recommend inviting them to regularly meet with the product management team.
Why?
So you can understand the trends in what prospects are asking for and which features would best help reduce lost deals.
Tip: You can use Savio in your product meeting to easily filter for recent feedback from prospects.
If you have a big Sales team, the product manager may want to nominate a "feedback champion" on the Sales and Customer Support teams. These are people who care about the customer experience, the product, and feedback. Ideally, they'll have good product instincts and think in terms of root problems and potential solutions.
These individuals can represent their respective team's feedback in your product meeting. A part of their job becomes understanding the recent customer problems that have been shared with the team and explaining them to Product. You might even choose individuals who could grow into a Product Manager role.
Step 4: Build features that prospects and lost deal customers want
Finally, actually use the feature request data that you're getting from Sales to make product decisions. You can do that, for example, by filtering your feature requests for those requested by your prospects and lost deals. Then, prioritize those features on your product roadmap.
Tip 1: After you start getting product feedback from Sales, build a feature that matters to them
If you follow the above process, you'll have created a robust way for your sales team to handle customer feature requests that integrates into your product development process. Congratulations—that's a big win!
Now you just need to encourage Sales to use it. Normally, you'll prioritize the features that best accomplish your company's overall goals. You may sometimes emphasize features your prospects or lost deals want, but you may not.
But here's our tip: after your Sales team begins to use the feedback tracking process you set up, build a feature that matters to them.
It's like throwing them a bone so that they can see the value of contributing feedback. They'll see that when they send feedback, Product really will build features that reduce lost deals and help them make money. It's positive reinforcement: they'll see that while the extra work of tracking the feedback doesn't directly impact them, there is a very clear indirect value to them.
Tip 2: Empower Sales to close the loop with lost deals and prospects
Second, help Sales use new features to close more deals—or even recover previously lost deals. When you build a new feature that a prospect or lost deal wanted, prompt Sales to close the feedback loop.
For example, imagine you just added new "invites" functionality. You can search your feedback for all the lost deals…
… and then click into the Invites feature request to find any lost deals that wanted it. Now, you can select the emails of those lost deals…
… and send them in an email to Sales suggesting that they close the loop and let the customers know your product now has the features they were looking for.
Sales will love you for this—especially if it means recovering a lost deal. And, they'll really see the value of their continuing to keep track of product feedback.
Get feature requests from your sales team with Savio
Customer feedback is gold. And feedback from prospects and lost deals is particularly rare and valuable. It's typically only your Sales team that has access to it.
The easier you can make it for your Sales team to collect that feedback for you, the easier it will be to build a fantastic product your customers want. Collecting that feedback can translate into more deals closed and more revenue.
Savio makes it easy to get product feedback from sales teams. We have built-in integrations with both Hubspot CRM and Salesforce. And you can use the Chrome extension with any web app, including any web-based CRM.
Sign up for a free trial to take it for a spin.
Last Updated: 2023-03-11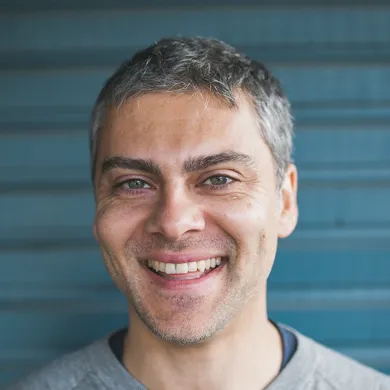 Kareem Mayan
Kareem is a co-founder at Savio. He's been prioritizing customer feedback professionally since 2001. He likes tea and tea snacks, and dislikes refraining from eating lots of tea snacks.
Make product plans with evidence, not anecdote
Centralize product feedback, enrich and prioritize it with customer data, and create evidence-based roadmaps.
For B2B SaaS Product and Success teams.
Contents
A Product Management Platform
for Customer-Obsessed Teams
SaaS teams use Savio to centralize customer feedback
and create evidence-based roadmaps