UserVoice vs. Canny: Which Product Management Tool Should I Choose? [Full Feature Comparison]

UserVoice is the OG of customer feedback management tools. Canny is a relatively young upstart that's come to be a leader. So which tool is better for you?
Both are potentially useful, depending on what you need to do. Their main features are:
Feedback collection from customers

Feature request and ideas backlogs

Prioritization powered by segmentation of your customer data

Connection with your development team tools and workflows

Visual product roadmaps

Communication about new features with customers
But while they're quite similar, there are also some important differences. Here's a full feature comparison together with analysis to help you find the best product management tool for your use case.
TL;DR:
Canny is better for most teams. It's as good or better than UserVoice on every comparison. It's aimed at B2B SaaS companies who want to build in public. The one downside compared to UserVoice is that you can't have private internal roadmaps.

UserVoice might be better for large enterprise companies that don't mind paying a lot extra for not much extra functionality. It also might be better if you need internal roadmaps and not public ones or an integration Canny doesn't have, like for FullStory.
Let's dive into the details.
Note: Our tool, Savio, is another product management tool. It's designed for B2B SaaS companies who want to build better software using customer product feedback. Our tool is an alternative to both Canny and UserVoice, but we promise not to let that bias this article 😉.
Feature comparison: UserVoice vs. Canny
Here's a high-level comparison of Canny and UserVoice features with (more in-depth discussion below). We've thrown Savio in there to help you see how they all stack up.
Read more: UserVoice vs. ProdPad
UserVoice
Canny
Savio

Centralize feedback

Public feedback board

✅

✅

✅

Feedback board is optional

✅

❌

✅

Make feedback board private

✅

✅

✅

Hide feature vote counts

❌

❌

✅

Randomize feature order

❌

❌

✅

Collect feedback from Intercom

❌

✅

✅

Collect feedback from Zendesk

✅

✅

✅

Collect feedback from Salesforce

✅

✅ + Added cost

✅

Collect feedback from HubSpot CRM

❌

✅ + Added cost

✅

Collect feedback from Help Scout

❌

✅

✅

Collect feedback from Slack

✅

✅

✅

Collect feedback from Microsoft Teams

✅

✅

❌

Collect feedback from Chrome extension

✅ (Contributor Sidebar)

✅ + Added cost

✅

Forward feedback via email

❌

❌

✅

In-app feedback widget

✅

✅

❌

Microsurveys

✅ + Added cost

❌

❌

Zapier connection

❌

✅

✅

API

✅

✅

✅

Analyze and prioritize

Link feedback with account data

✅ (Only from Salesforce, through Fivetran or Stitch, or the API)

✅

✅

Feedback segmentation

✅

✅

✅

Sort by MRR impact

✅

✅

✅

Prioritize features

✅

✅

✅

Integrate with Segment

❌

✅

✅

Roadmaps and development

Build visual internal roadmaps

✅

❌

✅

Build visual public roadmap

❌

✅

✅

Integrate with Jira

✅

✅

✅

Integrate with Shortcut

❌

❌

✅

Integrate with GitHub

❌

✅

❌

Integrate with Azure DevOps

✅

✅

❌

Integrate with ClickUp

❌

✅

❌

Integrate with Linear

❌

✅

❌

Communicate with customers

Changelog tool

❌

✅

❌

Send updates to customers

✅

✅

✅

Personalized close-the-loop message

❌

❌

✅

Pricing

Free trial?

✅ (You have to talk to Sales first)

✅

✅

Paid plans

$699/m to $1,349/m

$400/m (+$40/editor after 5)

$49/m - $299/m for first editor
(+29/m/editor - $59/m/editor depending on plan)

Annual cost for 5 PMs

$16,188

$4,800

$1,980

Annual cost for 15 PMs

$16,188

$9,600

$5,460
Great, both have lots of features. But what is best for your use cases? Here's a full analysis.
UserVoice vs. Canny—What are the differences?
Both Canny and UserVoice were built to help PMs decide what to build next. So which is better?
It depends, but there are some key features that most teams need. Here are the criteria that make a good product management tool:
Centralization: Collecting ideas for product features and feedback from customers on any channel.

Prioritization: Helping you analyze features and make decisions about which features to build first.

Communication: Helping you unify your internal team members around a single product vision and strategy.

Coordination: Helping you organize the development process and links with your dev team's project management tools.

Close the loop: Helping you follow up on product feedback with customers when you act on it.

Value: Reasonable pricing for the features the tool offers and the value it provides.
The following is a comparison of UserVoice and Canny on those criteria.
Read more: How to build a feedback tracking system
Read more: How to prioritize feature requests
1. Centralization
First, you've gotta get all your customer feedback in one place to use it. That can be a challenge since it often comes from your frontline teams: Sales, Customer Support, Customer Success, Marketing, etc.
Ideally, you'll also enrich your feedback with customer data so you can see which customers want what features.
Voting boards: UserVoice had the original voting portal, and it hasn't changed much in the many years since it came out. The tool is very basic, with the name of the feature request, the number of votes it has, and an importance scale: "Not at all", "important", and "critical". It has limited options for branding and customization.
An example of a UserVoice feedback portal.
Canny's voting board is quite similar, but it has a nicer user interface. But the functionality is largely the same, with the features named in a list and presented with the number of votes each feature has.
Canny's public voting board.
Note that in both options, the vote counts can influence feedback (people tend to vote for what's popular). Also, people tend to vote for what comes first. Neither Canny nor UserVoice have designed their board in a way that minimizes the disadvantages of voting boards or eliminates bias.
(We did, so our board is… like… just a little bit better 🤓)
Integrations: Uservoice integrates with 6 tools (although you have to pay extra for them, regardless of the plan you're on), whereas Canny integrates with 13. On the other hand, Canny also integrates with Zapier, which connects to a bunch more. Savio has the most integrations with 6 (7 if you include Zapier).
Other channels: All three tools have a version of a Chrome extension (UserVoice calls theirs a contributor sidebar) which lets you submit feedback from any web-based tool. They all have APIs, too, so you can add feedback programmatically.
In addition to all that, Savio lets you forward email to your feedback vault.
Overall: UserVoice and Canny are roughly tied here. Both have lots of integrations. Savio may be the best of the three because you can email feedback into it and the Chrome Extension - which supports logging feedback from any tool - is available cheaper than with UserVoice or Canny.
2. Prioritization
How well does each feedback software platform help you make good product decisions?
Canny: Canny's strategy is to rank new feature ideas on impact and effort, and you can use that to prioritize. But even better, it lets you connect your customer feedback to your source of customer truth so that you can use customer attributes to make prioritization decisions. That lets you do things like find the most popular feature among your highest MRR clients, your Enterprise customers, or even your churned customers.
With Canny, you can segment your feature requests by customer attributes like MRR. (You can do this with Savio, too.)
You do this with code, so you will probably need some Dev resources to set this up.
UserVoice: UserVoice lets you segment too. You can either connect to Salesforce with an integration or build connections through the API (you'd have to build the connection yourself). You can also connect through Fivetran and Stitch, although you would have to pay for those. So again, you probably need some Dev time to set these up.
UserVoice's prioritization framework includes revenue and importance variables.
Savio gives you the most simple segmentation. We do it through integrations, so you can literally set it up in a few clicks—no Dev time required.
Overall: The tools are pretty similar here, we'll say they tie. Savio is the best because it can segment using customer data from way more tools, like Intercom, Zendesk, HubSpot, Help Scout, and Salesforce.
3. Communication and team alignment
Now you've decided on your product strategy, it's time to communicate it with all your internal teams and stakeholders.
Roadmaps: Roadmaps are the primary way by which Canny and UserVoice align teams around product strategy. Canny was designed for companies that want to build in public, which is why their visual product roadmaps are public.
Canny's roadmap is a list of features categorized by their stage in the development workflow.
UserVoice's roadmaps are just the opposite—they're internal only. They don't yet have an option for a visual public roadmap. The actual look and feel is quite similar to Canny, though.
UserVoice's roadmap is also a list of features categorized by their stage in the development workflow.
Savio's roadmaps are super flexible—you can fully customize them, including as many or as few features as you need to suit your audience. They also are unique in that they display evidence to justify your product decisions.
For example, you can quickly see the number of requests for a feature or each feature's cumulative MRR. That helps reduce disagreement (or conflict) about roadmapping decisions.
*Savio roadmaps display feedback data so you can help others understand why you made your product decisions (and minimize roadmap disagreements).
Other communication tools: Canny and UserVoice both let you post feedback and roadmap updates to both Slack and Microsoft teams. Savio only lets you post feedback and updates to Slack.
Overall: Again, it's a tie here. The tools are very similar in terms of functionality. The big difference is who you want to see the roadmaps. If you want to display them publicly, Canny is better. If you want them just for internal team members, UserVoice is better.
4. Coordination with development
Now your features go to the development team to be built. Ideally, your PM tool will connect with the tools that engineering uses so that you can follow the features through the product life cycle.
Canny has the most integrations (6) with other PM tools: Jira, GitHub, Azure DevOps, ClickUp, Asana, and Linear.
UserVoice and Savio tie for second with 2 each. UserVoice connects with Jira and Azure DevOps (only on the premium plan). Savio connects with Jira and Shortcut (on every plan).
Overall: Canny wins here, although the best tool for you really depends what tools your development team members use.
5. Close the loop
When you build a feature, follow up with your customers. That way, you can get credit for listening to them. Closing the feedback loop can help you foster customer satisfaction, reduce churn, and even increase sales.
Canny: Canny lets you contact customers about new features through automated email notifications (note: they aren't personalized). They also have a changelog tool, which is neat.
UserVoice: UserVoice lets you send automated emails to people that asked for a feature. You can also send 1:1 emails, but you can't personalize them without a lot of manual work (copying and pasting).
Savio: Savio lets you send personalized 1:1 close-the-loop emails so you can get the most credit for listening to your customers.
Overall: Canny is a bit better than UserVoice because it has a changelog. Savio is the best because you can send personalized close-the-loop emails.
6. Value
How much does each tool cost?
Canny pricing: Canny is $400/user/month. If you have more than 5 users, it's an extra $40/user/month. So, for example:
A PM team of 5 would pay an annual fee of $4,800.

A PM team of 15 would pay an annual fee of $9,600.
Screenshot of Canny's pricing plans.
UserVoice pricing: UserVoice has four pricing plans. The first three range from $699/month to $1,349/month, and then the Enterprise plan is a custom price. But of the three plans, the only really useful one is the Premium plan for $1,349—the others don't give you the tools you need to actually collect feedback and use it.
For example, on the two lower plans, you can't segment feedback by user or account data. You also can't build roadmaps or connect to Salesforce. So the Premium plan is really the only option for most companies.
A PM team of 5 would pay an annual fee of $16,188.

A PM team of 15 would pay an annual fee of $16,188.
Screenshot of UserVoice's pricing plans.
Note that that still only gets you 5,000 submitters. For more, you have to move up to the Enterprise plan.
Savio pricing: Savio is the best value of the three options because you get roughly the same features for much less.
A team of 5 PMs would cost you $1,980

A team of 15 PMs would cost you $5,460
Screenshot of Savio's pricing plans.
Overall: Canny is less expensive than UserVoice, especially for smaller teams. Savio is easily the best value of the three tools.
The takeaway: Canny.io is better or equal to UserVoice on all criteria
Productboard and UserVoice are both leading product team tools for a reason: they have the features you need to create a robust user feedback collection system and make well-informed product decisions.
UserVoice is aimed at building internally and for enterprise clients. It's also not aimed specifically at B2B SaaS. Its features reflect those positioning choices (as does its price). Canny is aimed specifically at B2B companies of any size and tends to be better on most of the criteria we looked at.
Centralization: Canny is a little better than UserVoice on this front because it has more integrations. Savio is the best because it has the most integrations and the voting board doesn't bias feedback.

Prioritization: UserVoice and Canny tie here because they both let you segment based on customer data—in fact, they're among the minority of tools that let you do this. Savio can do this too, but it's better because you don't need Dev resources to set it up.

Communicating product strategy: They're tied, but note that Canny's roadmap is public and UserVoice's is private. Savio's is better because it can be public and private.

Coordination: Canny wins. It connects to more project management tools that your devs might use. UserVoice and Savio are tied for second.

Close the loop: Canny is better than UserVoice because it has a changelog. Savio is the best of the three because you can send personalized close-the-loop emails.

Value: Canny is cheaper, especially for smaller teams and startups. UserVoice is aimed at large enterprises that don't mind paying a lot for not many more features. Savio is the best value regardless of team size.
| | UserVoice | Canny | Savio |
| --- | --- | --- | --- |
| Centralization | 🥈 | 🥈 | 🥇 |
| Prioritization | 🥈 | 🥈 | 🥇 |
| Communication | 🥈 | 🥈 | 🥇 |
| Coordination | 🥈 | 🥇 | 🥈 |
| Close the loop | 🥉 | 🥈 | 🥇 |
| Value | 🥉 | 🥈 | 🥇 |
We're proud to offer a tool that is either better than or as good as UserVoice and Canny on every dimension.
Savio really is a gem.
(I built it, so I can say that).
If you're trying to decide between tools, give Savio a test drive (trials are free, and we won't make you talk to Sales to kick the tires—*cough cough* UserVoice).
It has everything you need to build better products:
It collects feedback from anywhere you get it

It makes prioritization easy with a powerful segmentation engine

You can easily collaborate with your other teams

You can quickly close the loop with customers
Sign up for a free trial here. No credit card required. And if you have questions, just reach out.
Not sure yet? Feel free to check out the features and see what it's about.
More user feedback tool comparisons
Still doing your due diligence? We get it—it sucks to pick a tool that doesn't do what you want.
We've written a bunch of resources to help you understand the tools in the space and what each is good at.
Check them out:
Product management software tools
Learn more about Canny
Learn more about UserVoice
Last Updated: 28-04-2023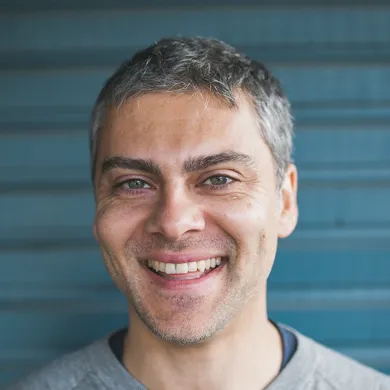 Kareem Mayan
Kareem is a co-founder at Savio. He's been prioritizing customer feedback professionally since 2001. He likes tea and tea snacks, and dislikes refraining from eating lots of tea snacks.
Make product plans with evidence, not anecdote
Centralize product feedback, enrich and prioritize it with customer data, and create evidence-based roadmaps.
For B2B SaaS Product and Success teams.
Contents
A Product Management Platform
for Customer-Obsessed Teams
SaaS teams use Savio to centralize customer feedback
and create evidence-based roadmaps