Customer Feedback Analysis Tools for Understanding the Voice of Your Customer
Does your product make hearts flutter with delight?
If yes, high-five—you're winning.
If not, eek, that sucks. But you can get there—here are our best tips on how to build a product that people actually want.
Not sure?
Congratulations, you're probably in the majority. For most of us SaaS companies, the big problem is about figuring out how to listen and understand what your customers think.
Listening sounds simple, but it actually takes some thoughtful planning to do well—especially at scale. And often, you need some tools to do it.
Here are our favourite customer feedback analysis tools that you can use to round up what your customers are telling you, pull out the insights you need to understand what they think, and then take action.
Why clearly hearing your customers is hard
There are some good reasons that we're often not totally clear on what our customers think of our product. Here are the pain points for collecting and interpreting feedback:
Product feedback is everywhere. You're getting customer experience feedback from online reviews; you receive results from net promoter score (NPS) surveys, you're getting feature requests coming in through emails to your customer support and success teams… and that's not to mention the customer complaints or social media mentions. It's hard to stitch that all together into coherent customer insights.
Feedback is disorganized. It's one thing to have a giant heap of customer feedback data. It's another to organize it into a useful and interpretable database. Ideally, you'll be able to segment your feedback analysis to understand who thinks what about your product.
The data is incomplete. It's hard to collect feedback from every place you get it. You might be good at sending customer satisfaction surveys (CSATs) from current customers, but miss the opportunity to learn what customers at other stages of the customer journey think, fail to log feedback from social media, and so on. Collecting data from all your sources is critical—but challenging.
Teams don't see feedback. To be useful, all your teams need to see your feedback—your Product team, Customer Success, Customer Support… even Sales and Marketing can benefit from understanding what your customers are thinking. Any feedback collection system needs to be able to produce metrics that all your stakeholders can access and use.
Closing the feedback loop with customers. Feedback isn't a one-way street. The best customer feedback systems build in responses. That includes closing the loop—telling customers when you build a feature that they asked for.
Read more: How to Respond to Feature Requests [Complete Guide + Templates]
List of the best customer feedback tools for analysis
So here's the good news: You can overcome the pain points by choosing tools that let you both collect and analyze customer feedback.
The tools below represent a variety of use cases from NPS, CSAT, and customer effort score (CES) survey software platforms to user experience platforms, to feature request apps. Each of them offers powerful feedback collection and analysis functionality.
Are we biased? Sure. But for good reason: We built Savio to be the ultimate way to track product suggestions from your customers.
We know it's the best tool for product feedback out there because we are product leaders ourselves, and there just wasn't anything else available that did what we needed it to. So, yes, maybe it's a bit braggy to put our own tool at the top of the list. But it really is the best customer feedback management tool out there if what you're trying to do is build better software.
Here's why Savio is awesome.
Note: Savio helps B2B SaaS Customer Success, Product, and Sales teams organize and prioritize product feedback and feature requests. Learn more about Savio here.
Savio centralizes feedback in one place
Savio is one of the most flexible customer feature request software tools because it connects to all your feedback sources. Most of the others only connect to a few. Many (like Salesforce Feedback Management) don't connect to any—they just silo up your data.
Savio connects with everything:
Savio's like a Swiss army knife—it can do pretty much anything you need it to when it comes to centralizing and logging feedback.
Savio organizes and segments your feedback and feature requests
After gathering feedback in one place, you need to do some analysis to draw actionable insights. Ideally, you'll be able to figure out which customers love your product, why, and what actions you can prioritize to improve what they think.
Savio makes it easy to segment your customer feedback so that you can identify the highest-impact features and build a better product. Our tool pulls in your customer attributes and information from Intercom, Salesforce, or wherever else you keep it. Then, we attach those data points to the feedback so that you can easily slice and dice based on attributes.
For example, we make it simple for you to filter and sort feedback to understand:
What your highest MRR customers think of your product

What features your churned customers were asking for

What feedback prospects are leaving for your sales team

What customers on your free plan say they would pay for
This allows you to find the most impactful features so you can prioritize product features, make changes to your service, or train customer support people based on better customer insights.
Savio unites your team around your customers
There's a ton of coordination in using customer feedback. It's your customer-facing teams—Sales, CX, Support, and sometimes Marketing—who receive it. But it's often the Product team and managers that need to use it to take action. You need a way to bridge that gap.
Savio makes it easy to share product feedback in a way that's easy for Product Managers to use. Rather than evaluating anecdotes, Savio provides a high-level look at what your customers are saying, together with the ability to drill down into particular customer segments.
This gives better visibility and also makes it easier to advocate for or defend a course of action during product roadmap discussions.
Read more: How To Run Your Product Meeting Using Savio
Savio helps close the loop
Savio makes it easy to follow up with customer feedback or feature requests when you build what they ask for or otherwise take an action. Closing the feedback loop is one of the best ways to build customer loyalty and increase retention.
With Savio, you can do this in just a few clicks.
Read more: Close the Loop with Feature Requesters
Use case: Savio is perfect for centralizing feedback from multiple sources, aggregating product feedback into feature requests, and prioritizing actions based on that feedback.
Advantages:
The best feedback collection: Savio has more comprehensive solutions to centralize your feedback than any of the other tools

Powerful prioritization: Savio's ability to segment feedback gives you a better understanding of which of your customers want which features

Close the loop: You can update your customers on new features they asked for in just a few clicks

Voting boards: Savio offers feature voting boards so that customers can give you feedback right on your site

Alignment and harmony: Savio's visual roadmaps display context (like number of requests) so you can easily justify product decisions and align your teams.

Fantastic value: Savio offers incredible value without requiring a five- or even six-digit budget

Sync with your Dev team: Connect with Jira and Shortcut to follow features through the dev process

Great reviews: Our customers love us. We get especially high marks in customer service and value for money.
This review was posted on Capterra, a popular software review site.
Disadvantages:
Savio doesn't yet support multiple languages

Savio isn't a survey tool (although, you can input your survey results into Savio—check out how to set up an integration with Typeform for NPS scores here)
Prices: Savio pricing starts at $39 per month. There's a 14-day free trial—no credit card required.
What it's best for: SaaS teams who are serious about becoming customer-centric, collecting feedback, tracking feature requests, and want sophisticated analyses to drive product decisions.
Qualaroo is a tool for designers and user experience researchers who need to conduct user surveys at scale. It offers real-time user feedback—you can watch customer behaviour as they use your website or app (a bit creepy, maybe, but you do you). You can also ask questions in-app or on your website when respondents are on your page.
Key features:
Add pop-up surveys to your website, prototypes, and mobile apps

Gather feedback in context

Customizable templates for CSAT, CES, and NPS surveys

AI-powered sentiment analysis
Advantages:
Easy to configure without using any code

Offers advanced segmentation and reporting capabilities

Allows you to create surveys in more than 100 languages

In-context questions can help increase response rates
Disadvantages:
Your data is siloed because you can't centralize feedback data from other apps

You can connect it to Intercom and Salesforce, but not any other common support tools, ticketing systems, or CRMs

It's great for user experience data, but not for gathering feature requests

It's one-way—you can't easily contact users, respond to feedback, or close the loop
Pricing: To collect feedback from both your website and mobile app, and access reporting, it costs $160/month or $1,920 per year.
What it's best for: Large enterprises looking for a way to gather quick survey data and customer sentiment.
MankeyLearn is an AI tool for analyzing customer sentiment from social media texts. It's designed to take qualitative text data and turn it into visualizations and insights. It's not a feedback collection tool; instead, it connects to the apps you're already receiving data from (like Zendesk, SurveyMonkey, forums, Twitter, NPS surveys, online reviews, and social media) and generates insights.
Key features:
Connects to many different data sources

Turns your text into tags

Comes pre-built with machine-learning models

Extract personalized data, like demographics, from free-text feedback

Visualizes your tags
Advantages:
You can sift through text data to gain insights about customer sentiment

It's effective for turning things like online reviews into business strategy

You can connect it to most feedback sources
Disadvantages:
It only analyzes text data, no quantitative data

You can't easily turn feedback into feature requests

You need another app to actually send out surveys or collect data

You can't easily respond to feedback
Pricing: MonkeyLearn starts at $299 per month ($3,588 per year) for the team plan, which gets you 10k queries, 3 seats, and 3 workflows.
What it's best for: MonkeyLearn is ideal for teams that receive large amounts of text data and need to process it to pull out sentiment.
Medallia is a customer experience management platform that helps companies of all sizes capture and analyze customer text feedback across all communication channels. While many companies use it to assess customer experience, it's also commonly used to evaluate employee experience.
Key features:
Capture experience signals across channels from your help desk and feedback forums to chat logs and social reviews

Benchmark data helps you understand results compared to others in your industry

Connects to operational data, like your CRM

Advanced reporting tools give you high-level and granular insights

Translate speech to text in 30+ languages
Advantages:
Connects to many sources of feedback data

Allows you to flag ratings and send notifications based on parameters such as keywords, scores, times, and more

Feedback forms and questionnaires make it easy to solicit survey responses from customers as well as employees
Disadvantages:
It doesn't offer a way to prioritize new feature requests to a roadmap or track them

It doesn't offer a way to communicate with customers who leave feedback or close the loop
Pricing: Pricing isn't available, it's provided upon request only.
What it's best for: Medallia is for enterprise companies that need advanced text analytics and risk scoring across a number of channels.
ResponseTek is a customer feedback software platform and voice of the customer (VOC) tool focused on managing the customer experience through contextual recognition after they leave feedback. It's designed to provide two-way communication with your customers.
Key features:
Activate your brand promoters

Targeted messages and promotions

Close the loop with customers after a bad experience

Notifications allow you to ensure you respond to all feedback that meets certain criteria
Advantages:
Integrates with your existing CRM, ERP, POS, and billing systems

Automates campaigns with built-in survey templates

Enables personalization at scale

Two-way dialogue with customers allows you to close the loop
Disadvantages:
Not easy to pull out feature requests from other types of feedback

It doesn't offer a way to prioritize new feature requests to a roadmap or track them

Doesn't offer a voting board tool or in-app survey widget
Pricing: Pricing isn't available, it's provided upon request only.
What it's best for: Ideal for companies that want to be able to identify negative feedback and respond to it quickly.
Userreport is a free feature request tracking app and survey tool designed to help you understand who your customers are and what they are trying to achieve. It's made up of two parts: a survey widget and a feedback widget.
Key features:
Integration with Google Analytics

NPS survey templates

Collect product ideas and fix bugs

Premium helps you monetize your audience with targeted advertising
Advantages:
Gives you a broad view of your audience's demographics

Simple in-app feedback tool or embedded in your website
Disadvantages:
Customer feedback surveys have limited question types

Feedback data is siloed—you can't bring in feedback from other sources

Limited ability to prioritize feedback and decide what to do next

One-way communication—you can't easily contact your users from their feedback
Pricing: The survey and feedback widgets are free. The premium features that help you explore and monetize your audience are available for a fee, but the cost isn't publicly available.
What it's best for: Ideal for media companies that want to be able to understand their audience.
Hotjar gives you a certain kind of customer feedback analysis: heatmaps that tell you visually how people interact with your website. It tells you how far they scroll, what buttons they click, how their mouse moves, etc.
Key features:
Heatmaps tell you how your visitors use your websites

Collect live feedback

Surveys to engage your customers

Recruit, schedule, and host user interviews
Advantages:
Gives you the power to optimize your content and website

Allows you to understand the usability of your website and where customers get stuck

Two-way communication—you can reach out to site visitors

Spot bugs and get screenshots of website issues
Disadvantages:
Your data is siloed—you can't pull in feedback data from other sources

It's great for user experience data, but not for gathering feature requests

Customer feedback surveys have limited question types

It's hard to pull out feature requests from feedback
Pricing: The basic plan is free. They offer separate plans for observing visitor behaviour, surveys, and interviews.
What it's best for: Hot jar is best for website user testing and spotting issues that frustrate customers.
Inmoment is an employee and customer experience platform that specializes in text analysis. It's a comprehensive feedback platform that brings in data from a number of different sources.
Key features:
Survey data collection

Employee sentiment analysis

Action and case management

Text analytics

Predictive analytics
Advantages:
Becomes a single source of truth for customer data

Clear prioritization for improving customer experience

Reach out to customers

Understand employee experience
Disadvantages:
It's great for user experience data, but not for gathering feature requests

Feedback process doesn't easily connect to prioritizing features or the development process

No feature voting tool
Pricing: Pricing isn't publicly available
What it's best for: Inmoment is best for large enterprises that need to keep a pulse on both their customers and their employees.
Customer feedback analysis for SaaS
Each of the above tools is powerful in its own way, but each does very different things. SaaS companies, especially those that are product-led, need a way to collect ideas for new features and prioritize them.
Savio specializes in collecting that data from all the places you get it and then helping you prioritize.
Take Savio for a (free) spin today.
Last Updated: 2023-04-28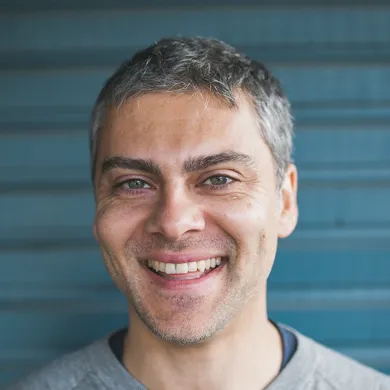 Kareem Mayan
Kareem is a co-founder at Savio. He's been prioritizing customer feedback professionally since 2001. He likes tea and tea snacks, and dislikes refraining from eating lots of tea snacks.
Make product plans with evidence, not anecdote
Centralize product feedback, enrich and prioritize it with customer data, and create evidence-based roadmaps.
For B2B SaaS Product and Success teams.
Contents
A Product Management Platform
for Customer-Obsessed Teams
SaaS teams use Savio to centralize customer feedback
and create evidence-based roadmaps