55+ Examples of How SaaS Companies Ask for Product Feedback Inside Their Apps
Steal these examples collected over the past 7 years
Product feedback helps you develop a SaaS product that people actually want. Everyone, from startups to established companies, needs that feedback.
But how should you actually collect product feedback in your app? What questions do you ask? And when's a great opportunity to ask for feedback?
Note: Savio helps B2B SaaS Customer Success, Product, and Sales teams organize and prioritize product feedback and feature requests. Learn more about Savio here.
If you're thinking about how to design (or tweak) your own customer feedback system, this post is for you. It's a massive list of examples of how other SaaS companies ask for in-app product feedback from their customers. For convenience, we've grouped them by stage in the customer journey:
This list is special
Here's why:
These are real-life examples of how other companies—maybe even your competitors—are asking their users about their experience and their needs.

These are examples from customers or users of the app—i.e. after they logged in. It's rare to see these "in the wild".

Not all customers see all requests for product feedback. These requests are often triggered by automation rules ("Show these to new users") or events ("This customer is churning"). So even if you used an app, you might not see these.

We've collected this list for over 7 years.
So ya. We're pretty proud of this list. Let these examples be an inspiration to you.
Or just straight-up steal them.
(Ps. If you have your own screenshots or examples you'd like to contribute, drop us a line. We'd love to add more. And if you make tools that help with collecting in-app product feedback like this, also reach out—we're happy to link to you.)
Savio centralizes feedback and feature requests
The examples below help you understand how to ask for customer feedback in your app. Once you get it, what do you do with it?
We build Savio to bring all your product feedback and feature requests together in one place so you can get a 360 degree view of your customer needs. Savio:
Note: Savio makes it easy to collect and leverage your customer feedback, so you can build a better product, drive customer loyalty, and reduce churn. Try it for free (no credit card required.
How SaaS companies gather customer feedback before sign-up or purchase
1. Canny.io includes a pricing survey right on their website
Canny is a feature request software tool for SaaS companies. When my co-founder Ryan visited the pricing page on Canny's website, there was a tab that invited him to participate in their pricing survey: "Take our survey — get $10".
When he clicked the tab, a popup box appeared with several survey questions.
The survey questions included asking for name, email, title, and whether you're a decision-maker with respect to purchasing software like Canny.
This kind of survey of potential customers before they sign-up is rare in my experience but can elicit useful feedback. In this case, Canny was possibly able to learn about what people expect when it comes to the price of Canny. They may even be able to model the relationship between price and sign-ups.
2. Savio asks what's stopping web browsers from signing up
At Savio, we are interested in why someone does or doesn't sign up for a trial. So we ask them. In an Intercom popup, we ask site browsers:
"Hello, is there anything stopping you from signing up for free right now?"
That information has been critical in helping us boost free trial signups.
How SaaS companies gather customer feedback from new customers on sign-up
3. Competitors.app asks new sign-ups what they expect from the app
Competitors.app includes a brief feedback question right in their sign-up form. It asks, "What do you expect from Competitors.app?" This provides useful information about the intentions of their new users and what are their jobs to be done.
4. Slack uses a post-purchase survey and offers an incentive for filling it out
Once you subscribe to Slack, they invite you to fill out their survey to help inform their product development. They specify that it will only be 6 questions and, in return for completing it, they offer to give you $100 in service credits.
In the survey they ask the following questions:
Your name

How big is your team?

How many people work at your company?

What best describes your current job?

What tools do you currently use for team communication?
5. Bitbucket uses a survey to segment their new sign-ups
After logging into Bitbucket for the first time, I got an invitation to share information about myself to "tailor my experience". The questions I was given were:
What describes your experience with source control?

How many people do you think you'll work with on Bitbucket

What best describes your role?

What best describes how you plan to use Bitbucket?
These are clearly designed to help Bitbucket determine which type of customer I am and be able to parse out different types of user feedback.
How SaaS companies gather product feedback during the onboarding process
6. Savio uses a short-but-sweet onboarding flow
Savio solves a few problems. We've tested a few different onboarding strategies to try to figure out what our user needs to do so we can give them the best experience. After you sign up, Savio asks you what you want help with:
If you click Something else you get a text input:
If you click "Organize feedback from your support tool or CRM", you tell Savio which tools you use:
With that information, Savio customizes your customer experience. Since I'm a Savio co-founder, I can tell you that it's worked well for us so far!
7. Hubspot asks for feedback when onboarding steps are skipped
Clearly, the Product team at Hubspot was trying to understand why onboarding steps got skipped. The best way to figure this out? Just ask, of course.
When I clicked "skip" on one of the onboarding steps, a popup appeared that asked a single question with two radio buttons: "Why was this not useful?" I could choose between "Not relevant to me or my role" or "Other". I was also invited to add any additional information.
How SaaS companies gather product feedback while customers use the app
8. Segment's Product Feedback Bar
Segment has a nifty way to get Product Feedback: they use a HelloBar-esque mechanism at the top of the page:
When you click it you get a streamlined modal with the prompt: "Any and all feedback, we'd love to hear it!"
9. Stripe asks for specific feedback after specific actions
When you visit Stripe's dashboard after you integrate with their API, the pop up a question asking about your experience:
When you select an option, you get an opportunity to leave them qualitative feedback. The prompt they use is, "Tell us more…"
10. Stripe uses an in-app feedback box on every page
This is one of our favorites. It was pioneered (as far as I can tell) by Kissmetrics, whose early Product Manager Jason Evanish told us it was a goldmine for product feedback.
Stripe has a feedback box on every page:
When you click it you get a modal to send feedback. The prompt is, "Feedback about this page?"
11. Stripe includes an in-app feedback survey about specific features
Stripe continues to show that they value feedback by including a short in-app survey specific to various features. For example, here's a short survey that popped up about the Dashboard  experience:
Considering the last 30 days, do you think your experience with the Dashboard:
Improved.
Is about the same.
Got worse.
When you answer the question, they give you a follow-up question:
Here's another example. Stripe uses error messages to help guide your use of their product. Underneath the error message, they've included a quick question: "Was this useful?" and the options "Yes" or "no".
When you click "No", they provide a small text box with the prompt "How could this insight be better?"
When you click "Yes", they follow up with, "Thank you for your feedback. If you need help or have any questions, please consider contacting support."
12. Bitbucket asks for in-product feedback
Bitbucket has a prominent "Give Feedback" button on every page in their app:
Clicking it brings up a modal where you can share a lot more than simple feedback:
Asking for this much information is a trade-off: you'll get fewer people filling it out than if you used Stripe's feedback collector, but you'll get more customer satisfaction info from the people who do take the time.
13. Crystal collects feedback through a widget in their Chrome Extension
Crystal is an amazing tool to help you understand the people you work with, want to hire or coach, or want to sell to. One way they gather feedback is in their Chrome Extension. They include a simple text box with the prompt, "Tell us what you think of Crystal."
The Chrome Extension is one of their key products, so asking for feedback here makes a ton of sense.
14. Mailgun collects feedback in-app using a button on every page
Mailgun is a great tool for delivering your app's email. They use an in-app feedback collection button:
Clicking it brings up a modal with the prompt, "I'd like this page to…"
Contrast this approach (which Bitbucket also uses) with Stripe's. With Mailgun, it's not clear what clicking the Feedback button will do: it's nice that it's a simple modal, but it could be a more complicated form like Bitbucket's.
Because Stripe shows an input box in the UI, it sets expectations that the user will just need to fill out a single field to submit feedback. I'm guessing that this is a more effective approach to get feedback because the user knows their commitment to send feedback is low.
15. Zapier asks for feedback when you switch to a different version of a feature
Zapier launched a new UI to edit "Zaps" (when you stitch two tools together in a new workflow). They provide a way to switch back to the "Classic" editor:
But when you switch back Zapier asks why. They ask, "What made you switch back to the classic editor?" and have several options you can check off. They also have an open-ended text box where you can add additional feedback.
Since it's so difficult to get qualitative feedback about whether new features are working without actually talking to a customer, I bet this provides incredible feedback about what's working (and what's not) with the new editor.
16. Zapier also invites feedback through an in-app survey
Zapier also solicits feedback more generally with a "Share Feedback" link that's visible when you're creating Zaps.
When you click it, a short in-app survey pops up. It asks you to complete the statement: "My experience with the Zapier editor has been…" and then provides several options for your selection, from "Bad" to "Great", focused on usability and customer satisfaction. It also has a text box where you can leave additional feedback.
17. Dropbox uses an in-browser satisfaction survey to assess sentiment
I use Dropbox to store many files, including asynchronous videos that I sent to colleagues. You can download videos from Dropbox, but you can also see up to the first 15 minutes of the videos using their preview feature.
Dropbox used a short in-browser survey to ask how I feel about the preview feature. They asked the question, "How happy are you with this file preview?" The responses were 5 face icons with different levels of negative and positive emotions.
18. Shortcut (formerly Clubhouse) uses a mobile survey to assess how user experience is on the mobile app
Clubhouse, now Shortcut, has a mobile app. When I logged into Clubhouse on my phone using an internet browser rather than the app, they asked why.
They used the question, "What are your thoughts on the Android and iOS apps for Clubhouse?" The possible responses included:
I wasn't aware of them

I'm not that interested

I use them

They don't perform well

I prefer using my phone browser for more/better features

I don't work on my phone
19. Shortcut also collects feedback in their web app
In the Shortcut app, they used a quick, one-question popup survey to get more information about their users. The prompt was:
Hi! Sorry to bother you. Could you let us know what best describes what you do? This will help us better understand who is using Clubhouse, which will help us make the product better. If you'd rather not say, that's fine too. Thanks!
The possible responses were:
Engineering

Product Management

Founder / CEO

Design

Marketing

Sales

Customer Support / Customer Success

Other
Notice that they've included an explanation for why they're asking for the information and how the user will benefit (making the product better). It's a bit longer text, than others, but it could pay off in a higher response rate.
20. Shortcut also has popups to get feedback about using particular features
I was using Shortcut and I left a comment in a ticket. After the comment was saved, a box popped up asking me, "Do you have any feedback on Story Comments?"
The textbox included the prompt, "What do you like and dislike? What improvements would you like to see?"
21. Xero asks for user sentiment and feedback
Xero includes a short sentiment questionnaire at the bottom of every page. The single question is, "Overall, how are you feeling about Xero?" You use three face icons, each with a positive, neutral, or negative emotion to indicate how you feel. When you select an icon, a second box pops up: "Would you like to send us some feedback?"
22. Kissmetrics has a feedback widget in the footer of their app
Kissmetrics cares about feedback so much that they've included a feedback widget in the footer of their app that's available on every page.
It's simply a text box with the prompt, "How can we make this page better for you?"
23. Hello Bar identifies reasons for not using their products through an email survey
Hello Bar wants to know why you don't use a bar that you created. So they send you an email with a simple survey and ask.
The question is, "Please click one of the options below to tell us why you didn't install Hello Bar". The options are:
Didn't meet my expectations

I had trouble installing it

I don't have a website

Not ready to install

Other
24. StackShare uses a feedback collector icon on each page
StackShare uses a question mark icon on every page to enable users to give constant feedback. When you click the question mark icon, a box appears with the prompt, "Give feedback or ask for help." They also include a link that says, "Help us decide what to add next."
StackShare has joined asking for help and giving feedback into one experience, which I'm not sure I love. It seems like that choice was for their own ease, rather than for the ease of their customers.
Also note that the box includes "Powered by UserVoice".
25. SendGrid uses an email follow-up sequence to solicit feedback after users make an NPS survey comment
SendGrid is an email delivery service, so it makes sense that they use email to solicit feedback. They use the following email sequence.
First, SendGrid sends you an email where they solicit a net promoter score. You rate whether you would refer SendGrid to a friend or colleague on a scale from 1 to 10.
After picking the score you are taken to a web page where you can add a comment.
If you add a comment you receive an email requesting a follow-up call to discuss your feedback in more detail. The email lets you configure the time via Calendly.
26. FullStory placed a survey on their dashboard to get ideas for useful data visualizations
Below your list of sessions in FullStory, there are a series of visualizations of session data. These are called "Searchies" because each of the visualizations is sensitive to a given search or segment that you're viewing. FullStory placed a survey on their dashboard to help get ideas about different Searchies that might be useful.
The question they asked was, "What kind of insights would you like to see with Searchies?" They also included a dropdown box where you could indicate which job function the Searchie would serve.
27. Asana solicits NPS scores from users
Asana asks for a quick NPS score in the top of the screen, asking, "How likely are you to recommend Asana to a friend or colleague?" with a rating scale from 0 to 10.
28. Google asks for feedback on Search Console insights
As Google began rolling out new insights features for its Search Console platform, it also provided users with an opportunity to offer feedback. It says, "We want to help you understand your site's performance. Have anything to say? Suggestions for improvement? Share feedback."
29. Grammarly solicits feedback on encouraging messages
Grammarly launched a new feature where its add-on to Google Docs sends encouraging messages as you're typing. Those messages offer a link to "Provide feedback".
When you click the link, you get a short survey. It asks "How do you like getting messages like this?" with three options:
I dislike it

It's OK

I like it
There's also a text box where you can leave open-ended feedback with the prompt, "Share your thoughts".
30. Deel solicits feedback after you make your first withdrawal
Deel is a remote workforce payment platform. After you make your first withdrawal from their platform, they offer you an opportunity to provide feedback.
The survey firsts explains how you can make a complaint to deal using a contact form. Then it asks:
"How was your experience requesting a withdrawal?" It gives three options, represented with smiley faces:
Then it gives you the chance to choose a feedback type:
Feature request

Bug

Improvement

Other
And finally, it offers a free text box where you can write your feedback in more detail.
How SaaS businesses gather product feedback from their changelog
31. Salesmachine includes a feedback box in their changelog.
Salesmachine includes a feedback box right in their changelog. This provides users with a consistent way to provide their feedback on new features as they're becoming aware of them.
They include three face icons with positive, neutral, and negative emotions. Users select these icons to indicate how they feel. There is also a text box with the prompt, "Give us your feedback."
32. Customer.io asks for feedback in their release notes tool
Customer.io publishes release notes for new versions of their app. At the bottom of the release notes they include the text, "Share your thoughts and questions" and then provide an email address and their Twitter handle.
How SaaS companies gather feedback on potential new features
33. StackShare solicits user input to help decide what to build next
Prioritizing new features is perhaps the most difficult task of Product teams. StackShare, using UserVoice, solves that problem by offering its customer base a choice between two features.
In a popup, they ask their users, "What should we add next?" and present two possible features. Users can choose one of the options, post their own idea for new features, skip the choice, or send feedback in a message to StackShare. ****
This feels like an effective way to get A/B testing metrics without actually doing an A/B test.
34. Type Studio uses progress pages as an opportunity for feature voting
Type Studio is an audio and video editing tool. Users have to wait as their project renders. Especially during long-running batch video rendering, users can be waiting a significant amount of time. Type Studio makes use of this wait time to offer users the opportunity to vote on potential new features.
They present several features that users can vote for and also allow users to request a new feature in-line.
35. YNAB uses a feedback widget to ask about product features and changes
YNAB uses popups to ask about new features with its users. It then allows users to select emojis that represent how they feel about the new feature.
For instance, in a pop-up, they explain that they have heard that the colours they use make it difficult for some people to read text. Users can then choose between three emoticons whether they prefer to have new colours or not.
How SaaS companies gather feedback on beta features
36. Shopify solicits feedback about new features using an in-app Survey
When Shopify changed the want that users can filter transactions, they built in the option to give feedback. They included a link at the top of the transaction page to "Share Feedback".
When clicked, a survey pops up that asks about your experience using the new feature. It has three multiple-choice questions and a single open-ended question at the bottom.
The form it brings up is quite involved which may stop some users from filling it out. But (I suspect) it provides incredibly useful feedback for the Product team
Note that it even calls out that the form is for Product Feedback, not Support:
I suspect the team learned the hard way to provide a way for people needing Support to get it without Product having to route requests to the Support team from forms like these.
37. Calendly collects feedback on beta features
When Calendly launched their Schedules feature in beta, they were careful to solicit feedback on how it works. At the bottom of the page, they had a button that said, "Help us make improvements to schedules by giving us your feedback."
Note the bottom of the page:
Clicking the link took users to a TypeForm survey. The survey asks about how users would use Schedules, whether it's useful, and how they can make the feature better.
38. GitHub asks for feedback on beta features in a public discussion board
GitHub just released a new interface to help developers navigate their pull request interface.  They also added a callout to ask for feedback on it:
When you click the Give Feedback link you're taken to a public GitHub discussion about how the feature can be made better.
Note that public discussions aren't for everybody.  If you want to collect feedback from private channels like your Support tool and CRM, give Savio a look.
39. Asana asks about specific new features
Asana is a project management platform. You can organize your projects into cards, and each card has a bunch of information about the task. Recently, they added a "Description" field on the cards, and they asked for feedback on it.
When you click on "Send Feedback", it brings up a short survey with 4 questions. "I prefer the updated task description over the previous version" to which users can answer between strongly agree and strongly disagree.
Then it asks, "What type of feedback are you submitting?" and it presents several types of feedback (positive, design, product, etc.).
Finally it asks if you have any additional feedback…
… and then invites the user to upload screenshots.
How SaaS businesses collect user feedback on their web content and knowledge base
40. HubSpot asks for feedback on their knowledge base and product documentation
HubSpot is a content juggernaut. Part of the reason it's so effective could be that they regularly ask their users what they think of the content.
For example, on their knowledge base articles, they have a quick question to judge sentiment about how helpful users believe their content is:
After you select a smiley face icon, they provide a text box asking how they can improve the article.
Presumably, this feedback helps guide their product marketing and content creation process. I imagine it's very useful.
41. StackShare collects feedback on which content users would like to see
StackShare helps users choose between tools by offering comprehensive comparisons. Sometimes they don't have a direct comparison between these two products. For example, when I searched for a comparison between SendGrid vs. Postmark, I didn't find a comparison. But they had a button that said, "Get help choosing one of these."
When I clicked it, a screen similar to a bootstrap modal popped up:
It tells you they don't have the content that you're looking for

It asks you if you want to be notified when they do and collects your email address

It gives you a list of checkboxes for specifics they think you might want in this feature

And it provides a button to submit
It's interesting there is no free-form text. In my opinion, there probably should be. Free form text boxes give you the qualitative data you need to balance out the quantitative.
42. Shopify asks for feedback about their email in an in-email survey
Shopify sends its users emails to update them on their sales statistics. In those emails, Shopify also solicits feedback about the emails themselves.
For example, in the below email, Shopify asks, "If you have a minute, let us know what you think about this email." They have two options you can select: a thumbs up or a thumbs down.
---
When you click the thumbs up or thumbs down icon, you are directed to the following screen:
43. Tiller uses Intercom to enable users to vote for new features and request notifications for those new features
Tiller uses Intercom to manage their customer support. They sometimes inform their customers of new features or changes in feature availability.
For example, below, I received a message informing me that Tiller is no longer supporting banks from the EU. The message includes thumbs up and thumbs down emojis so that users can indicate whether they would like to be contacted when those features are available.
How SaaS companies gather user feedback from churned customers
44. ROMWOD's cancellation flow is designed for soliciting feedback and reducing churn
ROMWOD has one of the best cancellation flows that I've seen. It has a number of features that are designed to improve retention, and others that collect important customer feedback.
First, they list the features that you'll lose by cancelling. Next to that, they offer for you to take a break instead of cancelling, which would let you skip your next payment.
Next, they ask you specific questions about why you're cancelling. They ask you why you're cancelling, what you are planning to use instead, whether you're likely to come back, and any other feedback you have.
A great feature is that each reason for leaving is tied to a personalized offer to help you stay. For example, if you say that ROMWOD was too expensive, they offer to give you 50% off the full price for three months.
This is a great example of how you can obtain information from your churned customers while also boosting retention.
45. Mailstrom requires users to complete a survey before they cancel
Mailstrom also uses a cancellation survey, although it's less involved than ROMWOD's. They simply ask you to select one reason for leaving before you can confirm your cancellation.
46. Automate.io has a survey for users who downgrade their plan
When Automate.io users choose to downgrade their plan, they're sent to a downgrade flow.
The flow begins by explaining what you'll lose by downgrading to a lower plan.
It then asks you to schedule a call with the Support team. This is undoubtedly an opportunity for them to collect your feedback about why you're leaving.
Next, you are taken to a page where you're asked for the reason for downgrading your plan and any other information you'd like to share. A support window also pops up so that you can give feedback via chat.
47. Segment has a survey for users who downgrade their plan
Segment allows you to downgrade to a free plan from a paid plan.
When you choose to downgrade your plan in Segment, they explain what the limitations of the new plan will be.
Then they ask for your feedback to explain why the paid plan didn't work for you.
48. MarketMuse uses a win-back flow that solicits customer feedback
When you cancel a plan from MarketMuse, you are led through a win-back flow.
First, they ask you if you want to see other plan options that might suit you better.
If you choose to "See other options", they show you their cheaper plans.
If you choose "Delete My Account" instead, you get a short survey that asks why you're canceling your plan.
If you say cost is the reason you're canceling, they offer to show you their cheaper plans again.
If you say that it's difficult to use, they offer to take you to resources to learn how to use it better and also give you the opportunity to give feedback.
If you choose to give them some feedback, you get a free text box. The prompt is, "How could we help you more?"

If you note that there is missing functionality, they again point you towards learning resources and ask for feedback.

If you say that you're choosing another product, they again ask for feedback.

And finally, if you say that there is some other reason, they ask for feedback.
When you say that you're ready to go, they give you one last chance to stay.
49. Ahrefs cancellation process includes a feedback form
Ahrefs has a similar cancellation process to the others above. When you cancel, they first ask if something is wrong and point you towards support. They also ask that you confirm that you agree that your account and data will be deleted.
Next, they ask you why you're cancelling. They use an open-ended question and require that users enter at least a few words explaining why they're cancelling.
50. YNAB has a short cancellation flow that solicits feedback
Unlike the above apps, YNAB asks for feedback after they cancel your subscription. They ask two questions: why you cancelled and if you had additional comments.
51. WP Engine has a short cancellation survey
Before you can cancel or downgrade your WP Engine subscription, you're asked to let them know why you're cancelling.
If you say that you want to downgrade, they take you to a page that explains their plans.  
If you choose another reason, they ask you to give more details.
52. Intercom uses a short cancellation survey
When you choose to cancel your subscription in the Intercom app, you are asked for some feedback to help them understand their customer needs.
If you select that "Intercom doesn't provide enough value or functions", you are given a second set of questions.
Each radio selection is associated with a follow-up question. For example, if on step 1 you choose "We liked Intercom" you see this:
When you select a radio, an input drops down asking for more specific feedback. Finally, in step 3, you are asked if you're moving to a different tool.
---
53. 1Password has a short cancellation survey
After cancelling your subscription and deleting your account, 1Password asks why you deleted your account. They have several options and you can choose more than one.
54. Help Scout has a short cancellation survey
After cancelling a plan, Help Scout asks its users about customer experience.
When you click on the links, a new tab opens where you can tell them more about your answer. For example, if you say Help Scout is missing features, it asks you which features are important to you.
---
They also give you the chance to elaborate and provide more feedback.
55. FormAPI (now DocSpring) Cancellation Survey
Back in the day, when you cancel your FormAPI subscription (it's now DocSpring), they send an email confirming your account has been suspended. In that email, you're invited to provide your feedback.
Clicking a link takes you to a page where you can elaborate on your feedback.
I actually reached out to ask the founder of FormAPI about his feedback flow and why he chose to design it that way. Here's what he says about it:
56. Calendly has a quick 2-question downgrade form
When you downgrade your account on Calendly, they give you a short pop-up informing you when your paid plan will end. They also ask you to fill out two questions:
Reason for downgrading

Anything else you'd like to share
57. Productboard solicits feedback from inactive users by email
Productboard is a feature request tracking tool for B2B SaaS teams. When you sign up for a trial but then become inactive, they send an email asking why the product wasn't working for you.
When you click a link for one of the options, you're taken to a Google Form that asks you questions related to your selection.
They include an open-ended question to give you an opportunity to send additional feedback. They also let you opt-in to know when the feature you request becomes available.
58. Stitch Labs has a cancellation survey
Stitch Labs is now part of Square. But when it was its own entity, it asked for a few pieces of feedback through its cancellation flow. When you chose to cancel your account, you would be asked your primary reason for leaving.
Once you select your primary reason, several relevant sub-reasons would appear as radio buttons. You also had the opportunity to share additional feedback.
59. UberSuggest asks for quick feedback field upon cancellation
Ubersuggest is a SaaS SEO tool. It helps you rank marketing content. When you cancel, it puts you through a fairly lengthy set of pages.
First, it tells you what you'll lose and how they can help. It also asks you to indicate a reason for cancelling the account and how they can make your experience with Ubersuggest better—which is where they're soliciting feedback. These fields are required.
Next they confirm that you'd really like to cancel your account.
And then they give you an offer to keep you as a customer.
60. Grammarly conducts a cancellation flow survey
Grammarly helps you write better by correcting spelling and grammar. It also offers more complex suggestions to premium users.
When you cancel your subscription to the premium plan, you go through the following flow.
First, they explain the features of Grammarly and how it's valuable to you.
When you confirm you want to continue to cancel, they offer some alternatives. First, they show you that if you switch to the annual plan, you'll save a significant amount of money. They also to help resolve any problems that you had.
Finally, they ask you why you're cancelling. This will help them understand how to reduce churn in the future.
Bonus appendix: How non-SaaS companies gather user feedback from churned customers
I'm a big fan of learning what works outside SaaS and thinking about whether it'd work for a SaaS business. In that spirit, here's some examples from other online businesses that we think could also work for SaaS.
61. Alibris has a post-purchase customer survey
Alibris sells books, textbooks, movies and music. After you make a purchase, they invite you to take a survey for a chance to win $25.
When you click "Continue" you are taken to a survey tool where you're asked to describe your buying behaviour and rate your satisfaction with your experience.
Next, they ask you to fill in a bunch of demographic information.
Finally, you're asked to share any other comments you have about the experience.
---
Once you submit the survey, you fill in your contact details to receive the prize they offered.
---
They also make you aware that they will send a follow-up survey in a few days to ask if you are satisfied with your order delivery.
And, as promised, a few days later, that survey finds its way to your inbox.
---
62. Wise asks how you heard about them
After signing up for Wise (formerly TransferWise), they ask a single brief question: How did you hear about TransferWise?
63. Amazon solicits feedback through their in-page help/onboarding tool
In the Amazon seller central platform, Amazon has included a Help tool. In that tool, they also provide the opportunity to share feedback with a prompt "Got feedback? Tell us what you think."
---
As you set up your account, they also have an onboarding checklist for you to work through. On that checklist, they provide a link to give feedback.
64. Airbnb includes an in-app survey to collect user feedback
Airbnb uses a pop-up on its web app to invite users to provide feedback through a survey.
---
The survey is nine questions long, but they include two questions on each page, reducing the feeling of burden for the user. Each question can be answered using a scale from 1 to 5. The scale has text under it to help you interpret the number.
The survey asks about how easy or difficult it is to accomplish different tasks in the app.
They also ask about how you feel about using the app.
They end with an open-ended question asking how the app could be improved.
Get help collecting customer feedback
We hope these examples inspire you to think creatively about how you can get the feedback you need to guide your product roadmap and build something your customers love.
At Savio, feedback is our jam. So reach out and let us know if we can help.
Need a feedback tool to store and organize all your feedback? No way—that's literally what Savio does! Sign up for a free trial and take it for a spin.
Last Updated: 2023-01-04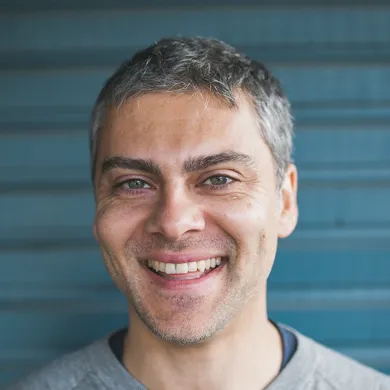 Kareem Mayan
Kareem is a co-founder at Savio. He's been prioritizing customer feedback professionally since 2001. He likes tea and tea snacks, and dislikes refraining from eating lots of tea snacks.
Make product plans with evidence, not anecdote
Centralize product feedback, enrich and prioritize it with customer data, and create evidence-based roadmaps.
For B2B SaaS Product and Success teams.
Contents
A Product Management Platform
for Customer-Obsessed Teams
SaaS teams use Savio to centralize customer feedback
and create evidence-based roadmaps