New Feature 🥳: Savio Launches Products and Product Areas
Using Savio to manage feedback for multiple products just got easier—
Note: Savio helps B2B SaaS Customer Success, Product, and Sales teams organize and prioritize product feedback and feature requests. Learn more about Savio here.
We've launched two new (interrelated) features: Products and Product Areas.
You'll want to use these features if:
Coordinating between multiple Product teams can be a headache
Here's the use case. Imagine you have three different Product teams building three different products:
A web app

An iOS app

An android app
The challenge: You're getting feedback and feature requests for all three products, and it's difficult for product managers to sort through.
Or, imagine a different scenario: you have one product but have several areas within it. For example, imagine that within one product—say, the web app—you have a Product team working on each of the following:
Feature requests related to integrations

Feature requests related to onboarding

Feature requests related to the core app

Feature requests related to billing

Feature requests related to your referrals program
The challenge: Having all product feedback and feature requests pushed into the same pile could get confusing and hard to manage.
Instead, you might want to categorize each feature request and piece of feedback so each team can look at only those requests relevant to their area of responsibility.
Introducing Products and Product Areas
Here's the solution: products and product areas.
Savio's products feature lets you categorize your feedback and feature requests into the relevant product and product area.
For example, imagine you get a piece of feedback about a referrals program for your Android app.
Example: You get feedback requesting that you start a referral program. 
Once you turn the feature on, your customer-facing teams can specify the relevant product or product area for new feedback—for example, the referrals product area in your Android app.
Or, they can leave it blank. If they do, you can categorize it later when you triage your feedback inbox.
Once you've set your products and product areas, it's easy to filter your feedback to find only the products and product areas you want to see.
Similarly, you can filter to see only the feature requests relevant to that product and product area.
Result: Happy and focused Product teams
Now your Product teams can see only the feedback and feature requests that matter to them—and nothing else.
That makes it easier to identify the highest-impact features for their product or area so they can prioritize features effectively.
Amazing! How do I set it up?
Turn these features on in the Savio app under "Settings" and then "Feedback And Feature Request Attributes". Check out the full step-by-step instructions here.
Note: These features are available only on some plans. See our pricing page for details.
Considering an upgrade? Or want to take these features for a spin?
Take a test drive with a free trial (no credit card required).
Last Updated: 2022-12-15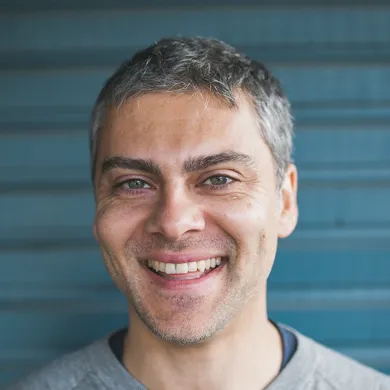 Kareem Mayan
Kareem is a co-founder at Savio. He's been prioritizing customer feedback professionally since 2001. He likes tea and tea snacks, and dislikes refraining from eating lots of tea snacks.
Make product plans with evidence, not anecdote
Centralize product feedback, enrich and prioritize it with customer data, and create evidence-based roadmaps.
For B2B SaaS Product and Success teams.
Contents
A Product Management Platform
for Customer-Obsessed Teams
SaaS teams use Savio to centralize customer feedback
and create evidence-based roadmaps