Timeline-Based Roadmaps: Explanation, Guide, and Template
One of the big questions in product roadmapping is whether you should include precise dates.
Product roadmaps are planning documents, so virtually all of them include some kind of time frame for your new product features and initiatives.
But how detailed should you be?
Timeline roadmaps are for people who want to set very specific product milestones. If you lean towards detail in your planning, they could be right for you. In this article, I'll cover what timeline roadmaps are, their pros and cons, and how to build them.
What is a timeline-based roadmap?
Timeline-based roadmaps are visual planning documents that display product features, milestones, and sometimes tasks plotted along a chronological timeline. They help teams plan, communicate, and track progress effectively, and they can create alignment between teams around what features you're planning to deliver and when.
How do timeline roadmaps differ from other types of roadmaps? It's the emphasis on the temporal aspect that sets it apart.
Timeline roadmap examples
Timeline roadmaps are usually structured like the following example below. Notice that features, initiatives, and tasks are represented by horizontal bars along a timeline. The example also includes milestones with specific dates.
Here is an example of a timeline roadmap for project management. Source.
Is a timeline-based roadmap right for you?
Here are some considerations before deciding whether a timeline-oriented roadmap is right for your team.
Pros
Some advantages of timeline roadmaps include:
Cons
Timeline-based roadmaps also have some disadvantages. Here are some of them.
Who is a timeline-based roadmap for?
Timeline roadmaps are beneficial for various individuals and teams involved in project management and planning. Here are some situations when you might benefit from using timeline-based roadmaps:
Your product development team wants one. Some teams, like product development teams, want detailed, specific plans for developing the product. If your roadmap is just for your dev team, a timeline might be useful. Also, your devs will likely understand its tentative nature—they're less likely to see the specific dates on your roadmap as firm commitments.

Your other stakeholders want one. If your executive team wants you to include specific dates, then you might not have much choice—even if it's not your first pick.

Linear product development. When your business follows a sequential product development process, the timeline-based roadmap might be really handy. An example might be a manufacturing firm preparing for a new product launch. Each phase, from ideation to mass production, can be carefully located on the timeline, ensuring a smooth transition and efficient management of each stage.
How to make a timeline-based roadmap, step by step
Ready to roll up your sleeves and create your timeline-based roadmap? I've written a more detailed guide on how to create a roadmap from scratch, but here's a brief step-by-step process to guide you.
Step 1: Define the product vision and strategy
Before anything else, you need a clear product vision.
What's the end goal? What problem is your product solving?
Once you've defined that, formulate a strategy that aligns with this vision. This becomes the foundation of your roadmap, guiding every decision and step that follows.
Related: Product vision vs. product strategy
Step 2: Identify key milestones, releases, and features
Next, it's time to break down your strategy into key milestones. These could be stages like ideation, design, development, testing, or launch. You should also identify any major product releases within these milestones.
Then, within each release, list the specific features that you'll be working on. This is actually its own mini-process that includes:
If you use a roadmapping tool like Savio, you'll already have your backlog of potential features. Then, you just need to worry about prioritizing the most important ones.
Guide: The Savio method for prioritizing features
Step 3: Estimate timelines for each feature
Once you've laid out your milestones, releases, and features, start allocating time frames to each and turn it into a visual chart.
Tip: Do this in concert with your development team. They'll likely be better at estimating how much time a feature will take to build.
This step transforms your roadmap into a timeline-based one, giving your team a clear picture of the project lifecycle.
Step 4: Review the roadmap with your team
Reviewing the roadmap and gathering feedback from your team is a crucial step in the roadmap creation process. This step ensures that everyone is on the same page and that the roadmap is realistic, achievable, and aligned with the team's goals and capabilities. Typically, this step includes:
Schedule a review meeting. This meeting should include all key stakeholders, such as team leads, project managers, and anyone else who plays a significant role in the project.

Present the roadmap. Explain the overall goals, the timeline, the key milestones, and the tasks required to achieve each milestone. Make sure to explain the rationale behind each decision to help your team understand the roadmap better.

Encourage feedback. You can ask specific questions to guide the discussion and ensure that all aspects of the roadmap are covered.

Discuss and resolve concerns. If there are disagreements, facilitate a discussion around them. Remember, the goal is to create a roadmap that everyone understands and feels confident about.

Incorporate feedback. Review the feedback and decide if you need to adjust the timeline, re-prioritize tasks, or make other changes based on the feedback.

Follow up. Share it with your team again. This ensures that everyone is aware of the changes and agrees with the final version.
If you need approval for the feedback, get it at this step.
Step 5: Monitor and adjust the roadmap as needed
Finally, remember that your roadmap isn't set in stone. It's a living document that should evolve with your project. Regularly monitor your progress and adjust the roadmap as necessary. Whether it's a delay in one of the milestones or a sudden change in strategy, your roadmap should reflect these changes accurately.
And there you have it—a comprehensive, timeline-based roadmap. Remember, the value of this tool lies in its ability to provide clarity, facilitate communication, and steer your product development process in the right direction.
Note: Looking for more in-depth information? Take advantage of our comprehensive guide on creating your product roadmap.
Timeline-based roadmap template
Let's get hands-on with a basic timeline-based roadmap template. This simple yet effective tool can help you produce a timeline roadmap quickly.
Download: Timeline roadmap template (Google Sheets)
What's in the Template?
The template consists of a linear timeline, broken down into increments that you can change to match your product lifecycle. For example, you could choose weeks, months, or quarters. Then, you can organize your features and deliverables vertically using swimlanes to indicate the team responsible.
A screenshot of a timeline-based product roadmap template. Get the template here.
Remember, a template is just a starting point. Customize it according to your product's unique requirements and your team's preferences.
Timeline product roadmap tools
Rather than a template, you might want to use a purpose-built roadmapping tool to create, share, and update your roadmap. These tools can offer features like drag-and-drop, easy updating, and secure sharing which can greatly ease the process.
We've got a list of product roadmapping tools here.
Look for the one with good integrations and timeline displays that work for you.
Other roadmap types to consider
Not yet decided on feature-based roadmaps? Here are some of the alternatives you can choose instead.
Roadmap types by what information is displayed:
Roadmap types by workflow framework:
Roadmap type by design style:
Up Next: Roadmap types, their pros, and their cons
Last Updated: 2023-07-04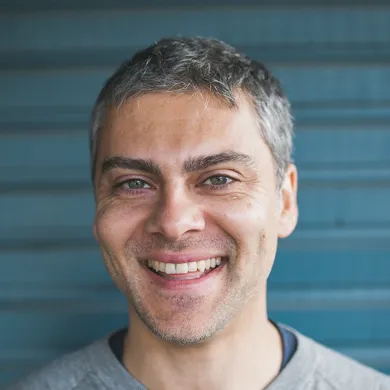 Kareem Mayan
Kareem is a co-founder at Savio. He's been prioritizing customer feedback professionally since 2001. He likes tea and tea snacks, and dislikes refraining from eating lots of tea snacks.
Make product plans with evidence, not anecdote
Centralize product feedback, enrich and prioritize it with customer data, and create evidence-based roadmaps.
For B2B SaaS Product and Success teams.
Contents
A Product Management Platform
for Customer-Obsessed Teams
SaaS teams use Savio to centralize customer feedback
and create evidence-based roadmaps