Intercom Tags vs. Savio for Tracking Feature Requests
Your customers give you feedback in Intercom. That feedback includes feature requests.
How should your customer success or support team track those feature requests? Will it work to just tag them and then collect them in a Google doc?
We recently got asked a question like this:
I was originally just going to add conversation tags to feedback in Intercom. Each tag would represent a feature request. Then I would move them to a shared doc for our team to review. How would this be different from using Savio?
It's a version of a question we get asked frequently: Why would I use Savio if I can track feature requests with tags in my support tool?
The short answer is this: because your support tool won't give you the functionality you need to really use your customer feedback to build a better product.
In this article, we explain why. First, we'll look at what makes a good user feedback collection system. Then, we'll look closely at Intercom and how you would use it to track feature requests, including the pros and the cons of this method. And finally, we'll explore how that is different than tracking feature requests in Savio.
What makes a good feature request tracking system?
In a previous article, we describe how to best track customer feedback. We argue that a robust and useful feedback collection system should:
Collect all relevant feedback. Ideally, your system won't miss feedback or feature requests from any important sources.

Synthesize feedback into a single, centralized database. You want to have a single source of truth. It should be accessible to everyone on your team that needs it, especially product management.

Be able to segment requests by relevant customer attributes. Not all feedback is equal. Ideally, you'll be able to sort feedback by characteristics that matter to you. That way, you can effectively prioritize the features requests based on your particular business goals.

Be able to easily close the loop. Once you build what your customers asked for, you'll want to follow up and let them know. A good system would make that easy.
We'll use these four components of a good feedback and feature request tracking system to evaluate Intercom and then see how it's different from Savio.
Using Intercom tagging to track feature requests
Here's how you would use Intercom tags to track feature requests:
1. First, you would create feature request tags. The Intercom app lets you create as many new tags as you want. You can also create tag names with as much or as little granularity as you like. For example, you could have a "feature-request" tag, and also a "feature-request-zapier-integration" tag. Make sure you have a naming convention so you and your team stay consistent.
2. When a customer requested a feature, you would apply the tag. That way, you could find that conversation easily by searching for the tag.
3. When you want to review your feature requests, you could visit the analytics page. It shows you how many of each tag there are in total and within a given time period.
4. You could then export the messages to a CSV, where you could filter by tag.
5. You could then share with colleagues. To share it with colleagues that don't have an Intercom account, you could go back through each conversation, and copy and paste it into a Google docs file or another shareable document.
So, given that workflow, how well can this system meet the principles of a robust feedback tracking system?
Note: Savio helps B2B SaaS Customer Success, Product, and Sales teams organize and prioritize product feedback and feature requests. Learn more about Savio here.
Can you collect feedback from all sources?
This system works for feedback that comes in through Intercom. But it doesn't work for feedback that comes from other sources. For example, what about emails? What about customer calls? What about feedback that comes from prospects from your Sales team, kept in Salesforce or Hubspot? You couldn't use the Intercom tagging system with feedback from these sources.
The workaround would be to copy and paste feedback from these sources into your Google doc manually. But they wouldn't appear in your Intercom tags and so you wouldn't be able to count them there.
Takeaway: Intercom tagging could work for feedback that comes in through Intercom, but not other sources.
Can you easily synthesize feedback into a single, centralized database?
In this workflow, the centralized database would be the Google doc or other shareable document. This would be accessible to any of your team members that need to use it… but it also requires you to do a lot of manual copying and pasting.
"Can't I just export the Intercom conversations into Google Docs?"
No. When you export feedback to a CSV, the actual Intercom customer conversations are not included.
It does include a link to the conversation, so you can manually go to it, scroll through, copy the relevant feedback, and then paste it into the Google doc. It's possible but labour intensive. If you receive lots of feedback you're receiving, this would be very time-consuming.
Takeaway: You could synthesize messages tagged in Intercom into another database, like Google Docs. But that process isn't easy.
Can you easily segment requests by relevant customer attributes?
No.
You can easily see a count of conversations with a given tag. This would give you a sense of how popular a feature is.
And you can see the number of tags that have been applied over time. So you could see trends in its popularity.
But this system has major limitations:
There's a two-year limit on your data. You wouldn't be able to see the popularity of tags before that two-year limit.
You can only see trends for all the tags or a single tag. You can't filter to see more than one feature request tag.
Note that you can only filter with "and". To see more than one feature request, you'd need an option to filter using "or". 
If you want to drill into the feature request to see what people are saying, you have to go back into your conversations, search by tag, and then scan through the conversations (which could have many messages) for relevant information.
From the CSV, you can filter by tag. So you could look at trends that way. But it doesn't give you any more information that would help prioritize feedback.

You can't see people or company attributes for the individuals who provided the feedback. For example, to figure out how much MRR was tied to a feature, you'd have to manually find that in Intercom, enter it into a spreadsheet, and then total it up.
Often what we do when we prioritize is look to see what features best suit particular business goals. Maybe that means prioritizing features that Enterprise clients want, or that our churned customers want, or that have the most MRR tied to them. If you're using Intercom tags to track feature requests, you can't easily find those feature requests.
Takeaway: Intercom tagging won't allow you to slice and dice feedback to find patterns in what different customer segments are asking for.
Can you easily close the loop?
Closing the loop means telling customers when you build a feature they ask for. It's a quick and easy way to build loyalty and delight customers.
Intercom does make it easy to send messages to close the loop. When you build a new feature, you can go through your tags, and find the conversations of people that ask for a given feature. You can add a quick message right to the end of the conversation to let them know you built a feature they asked for.
Note that this process is still very manual. There's no easy way to send those messages as a batch. It could be fairly time-consuming to send those messages one by one.
Takeaway: You can easily send individual messages to close the loop in Intercom, but not by batch.
Pros and cons of tracking feature requests with Intercom tags
Overall, there are some serious limitations with using Intercom tags to keep track of new user feedback and feature requests. Pros of the Intercom tagging system include:
No new tools. You can use two tools you're already using: Intercom and Google Docs (or another shareable document app). That might save a bit of money.

There is some reporting functionality. You can use the out-of-the-box features from Intercom to get a rough count of how often people ask for a given feature.
But there are some serious cons with just using Intercom tags:
It doesn't connect to other sources of feedback. If you get feedback from other channels, like email, customer calls, or your CRM, you're out of luck.

It can't automatically centralize the feedback in a single database. You would have to manually copy and paste.

You can't slice and dice your feature requests. That means you're limited in the insights you can obtain from your feedback, like which of your customers is asking for what.

You can't send batch close-the-loop emails. Sure, you can send them manually, but again—that's time-consuming.
Using Savio to track feature requests
So how is Savio different from simply tagging conversations in Intercom? In several ways.
Here's the Savio workflow and why we feel comfortable saying Savio is a much better system to track customer feedback than Intercom:
1. First, you set up the Savio Intercom integration. You can also set up integrations with other support tools, CRMs, Slack, and more. And you can install our Chrome extension to quickly take in product feedback from any other online app.
2. When you get feedback in Intercom, you tag it with a single tag—say, "Feedback". All messages with that tag go into Savio.
3. You triage the product feedback, which means you assign it to a feature request.
4. When you want to review all your feature requests, you go to the feature requests page. You can sort and filter them based on the number of people requesting them, customer attributes, and more. You can also easily see attributes like MRR.
5. Your colleagues can easily access all your feedback data with a Savio login.
So, how does it stack up against our principles for a good feature request collection system?
Can you collect feedback from all sources?
Yes. Savio has a ton of native integrations with tools like Intercom, Help Scout, Zendesk, Salesforce, Hubspot, and Slack. You can also email feedback into Savio. If you use another app, you can connect to it using Zapier and automate feedback collection. The Chrome extension also makes it easy to send feedback from any online app. If none of those work, you can hook up to Savio using our API.
Basically, regardless of where you're getting your feedback, we can help you easily get it into Savio.
Can you easily synthesize feedback into a single, centralized database?
Yep. All your feedback gets stored in your Savio "Vault". It stays there forever—there's no 2-year time limit like in Intercom.
Once you go into a feature request, you can easily see all the verbatim feedback left by customers, along with the attributes associated with those customers. And all your teammates can access your vault with a login.
Can you easily segment requests by relevant customer attributes?
Absolutely. This is how Savio is superior to other product feedback software tools. In Savio, it's easy to filter both feedback and feature requests based on attributes. That means your Product team can quickly find information like:
Which feature requests are most popular

Which feature requests are most popular among enterprise clients

Which features are most requested by customers who churn

Which features are customers asking for most recently

How much MRR comes from customers asking for a given feature
Savio lets you slice and dice your feature requests and feedback so that you can more easily think about what features should go on your roadmap.
Can you easily close the loop?
For sure. It's really easy to close the customer feedback loop. Just draft an email template. Then, with just a few clicks, you can send it out automatically to everyone that asked for a feature request.
Tracking feature requests with Intercom tags vs. Savio
Look, we love Intercom. It's great at what it does: facilitating a great customer support experience.  We're customers!
But it's not a feedback management tool and it's not designed to track feature requests. So it doesn't have the functionality to do that well. Savio was purpose-built for tracking feature requests and product feedback from users.
It's a better system. It'll make your life easier and help you make better product decisions.
Give it a shot for free. And if you need help getting set up, just ask.
Last Updated: 2022-12-15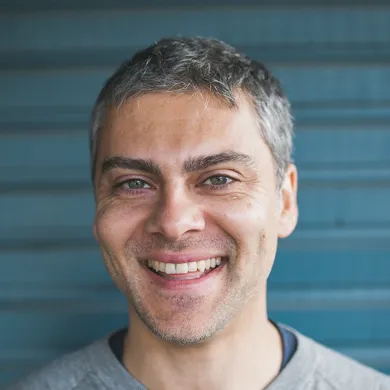 Kareem Mayan
Kareem is a co-founder at Savio. He's been prioritizing customer feedback professionally since 2001. He likes tea and tea snacks, and dislikes refraining from eating lots of tea snacks.
Make product plans with evidence, not anecdote
Centralize product feedback, enrich and prioritize it with customer data, and create evidence-based roadmaps.
For B2B SaaS Product and Success teams.
Contents
A Product Management Platform
for Customer-Obsessed Teams
SaaS teams use Savio to centralize customer feedback
and create evidence-based roadmaps